here is Nick Tsakos's 23 Commander, and the famous DetMar aluminum steering wheel !!
You know you got to "get a life" when you get excited over an aluminum steering wheel like this, ha!
Chris Craft used this wheel on many boats, notably the 36' Sports Cruiser/Tournament Fisherman like Jim Peters and Reece Ewton have (on the upper helm).
They came on the 23' Commander, and even on my 1966 20' fiberglass Sea Skiff (and corresponding Corsair models).
Here's Reece Ewton's FANDANGO upper helm station, with the DetMar wheel, and yes, that's TRADITION docked up ahead, Ashland City, TN, Cumberland River mile marker 159.1.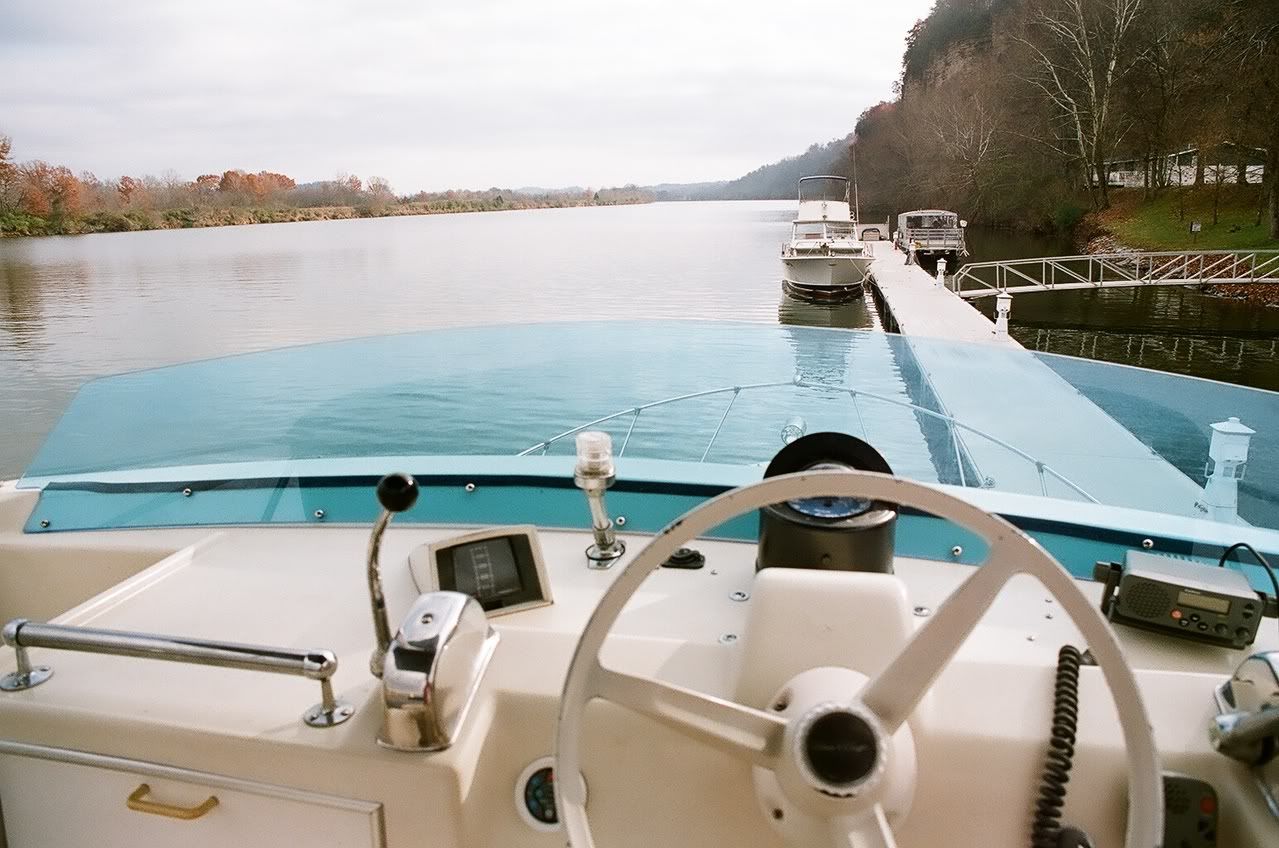 Here's mine on the 1966 20' fiberglass Sea Skiff.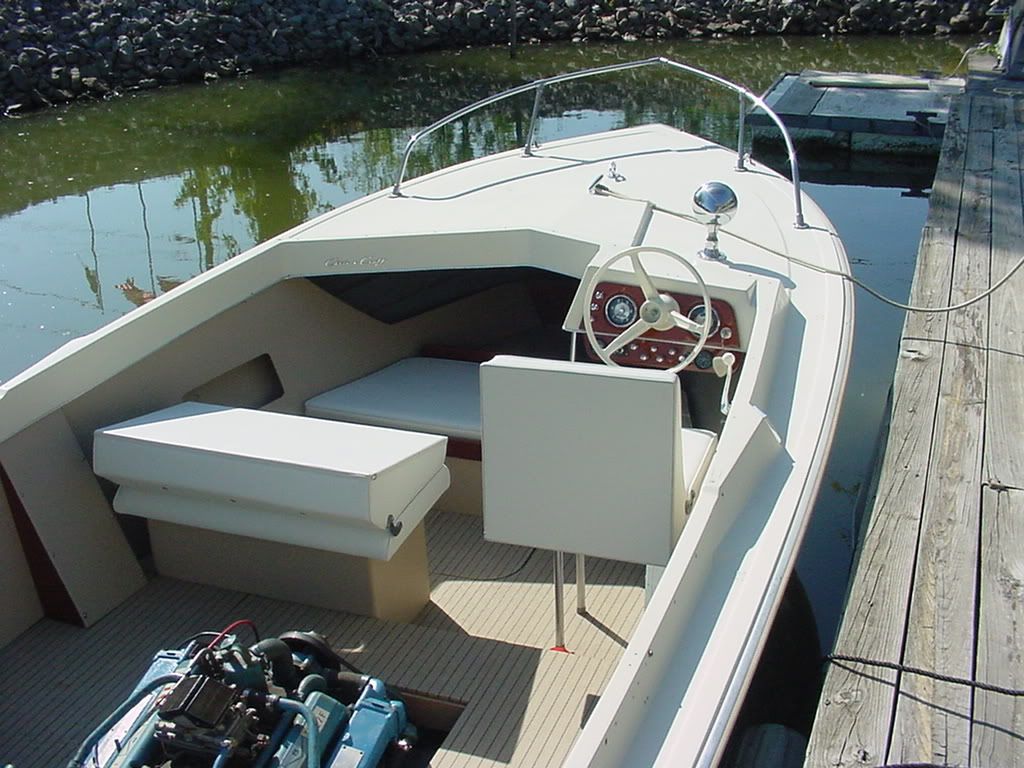 Interesting little tidbit of CC history. These photos span a time frame from 1966 to 1973, CC must have had a nice stock of these in the warehouse!
regards,
Paul