Here is a rare find I just picked up on ebay!
We've done quite a lot of forensic research and this is a very interesting find!
This boat has "THE LOOK" of the fiberglass boats that soon followed, and some very interesting features too. Wow, imagind finding one of these in some barn stashed away somewhere! Talk about RARE !!!!!!!!!!!
This was right at the point when Chris Craft, under the ownership of NAFI, began getting things ready for fiberglass production. For all practical purposes, 1964 was the first year, certainly the first year for the 38 Commander, but also pretty much the first year for Cortland NY to be producing fiberglass too. Yes, there are some early ones, that must have been almost hand made in every way. Again, very rare these days.
Check it out, and call me if you see one of these at a boat show somewhere!!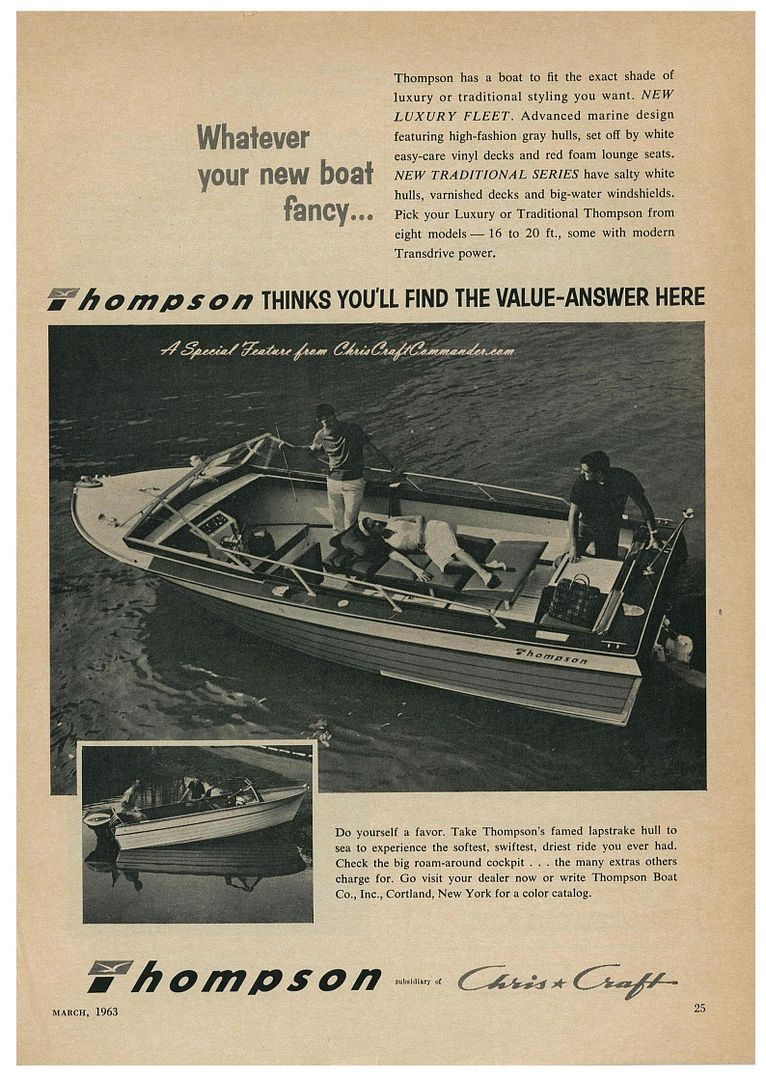 Note, this boat has the identical windshield as the 20' fiberglass Sportsman (Sea Skiff) and 20' Corsair that followed a few years later. It also has the same flagstaff too!
Regards,
Paul