Well, maybe I'm guilty as charged, just a little. The first 4 pics are of a 1963 Dodge 330 post sedan which happened to be a factory 426cu in Stage II Max Wedge car 13-1 compression ratio. With factory dual Carter AFB's mounted on a cross-ram intake with no carb heat, manual everything except pushbutton Torqueflite automatic it was conservatively rated at 425hp. It weighed 3480lbs and did the 1/4 at 12.09 seconds at 106mph. These cars were purpose built for the dragstrip, had rubber floormats instead of carpet and little yellow stickers on vent windows and in the glovebox warned they were for observed time trials only at the track, not intended for street use. I have only a few pictures of this car but I worked on it alot to make it more authentic. The body and engine were pretty good when I got it but wiring was a mess, it didn't steer well because the steering coupler was sacked, the speedometer didn't work, it was missing seat hinge covers, it had a K-mart tach in it, the heater assembly was trash, wipers didn't work, radio didn't work, lights didn't work and the dash wiring was a mess. Long story short I fixed all that stuff and put a period correct Sun chrome tach with sender box under the hood in it (this was a $1k project by itself for those keeping track of expense of repairs LOL). It was a hoot to drive, had factory iron headers to 3inch exhaust with cutouts to a couple of Hooker mufflers with 3inch turndowns under the floor. It was not so noticeably loud corked but there was so much sound pressure that just idling out of the subdivision set off the car alarms on GM mini-vans. Un-corked, well, it was loud enough to cause your dog to have dead pups. It also required a cocktail of about 80% premium unleaded mixed with 20% Torco 110 octane leaded to keep it from pinging. You didn't get too far from home with it because of the fuel thing and the 4.56 suregrip kept the cruising speed a bit low. That said it would give most street legal cars fits up to about 90mph, would rev cleanly to 6,500 in any gear.
Well, the Dodge was pretty hard edged so I decided I needed a sissy-rod. I found a 1968 Pontiac GTO that had lived it's life in Arizona, sold new at Bud Beck Pontiac in Scottsdale according to Pontiac Historic Services. It had the 360 hp HO engine, buckets and console, Turbo 400 trans with factory Hurst Dual Gate shifter, power steering, power drum brakes, air, AM radio with stereo 8-track no less and wood sports wheel on tilt column, idiot light cluster with clock and retractable headlights. It had black Kelsey Hayes steel wheels with those hideous big PMD pancake hubcaps which made it look like a secretary's car. It was a perfect setup for a street sweeper. I had some knowledge of these cars as a high school buddy of mine bought a brand new 68 GTO, Verdoro Green with black bucket interior, auto, black vinyl top and no air and my first new car was a 69 GTO that had the venerable Ram Air IV round port engine coupled to an automatic, one of 17 cars out of about 77,000 GTO's built in 69 with that engine, please kick here, I don't still have it. Anyhow the 68 I bought was on E-bay for 11K buy-it-now and I did and had it trucked from Tacoma WA to Detroit on a Passport Transport enclosed truck. We got it off the truck running on 7 cylinders and my youngest son and I drove it 2 blocks to my driveway by which time it leaked every fluid it possessed, anti-freeze, brake fluid, trans fluid, power steering fluid, oil and gas! The left front wheelbearing was pinned with a finish nail. It had a one inch long slit in the A/C suction hose neatly rotated so it could not be seen. It went on jack stands in the garage for months and I rebuilt the car from chassis up. The sheetmetal was really nice but it needed everything else. No 2 pieces of that sheetmetal nor the front bumper lined up to one another either. I fixed the chassis, rounded up all the missing correct parts including quadrajet carb, correct steering wheel, missing 8-track. I totally replaced the wiring in the car, fixed the retractable headlights so they worked reliably and restored the instrument panel. I totally restored heater and A/C boxes, replaced the condenser, radiator, trans cooler lines, hoses and A/C lines. I restored the seats, rounded up the correct wheels and hubcaps and put new tires on it. After I had it looking really nice it still did not run very well. I joined the GTO Woodward Tiger's car club where I knew Milt Schornack was a member. Milt was Mr. Royal Bobcat GTO racing, building everything Jim Wangers(Pontiac GTO director of Marketing and Sales) drove, raced, offered to the magazines for articles in the 60's and 70's. Schornack worked out of Royal Pontiac in Royal Oak, MI. He went on the road to race the cars as well. I got Milt to build the engine and trans for my car. We went for coffee on Gratiot in Roseville, MI one night and set the plan. We would take the numbers match stock engine and trans and make it look just like production right down to the decals, carb, aircleaner, vacuum hoses and iron manifolds. But it would go from 400cu in 360hp to a 415cu in stroker by grinding crank journals 0.030" off center and supplying the balanced rotating assembly with Eagle I-beam rods and Keith Black forged slugs. We chose a Crane roller tappet cam ground to Schornacks specs, 11 to 1 compression, CC'd ported, polished heads, re-curved distributor (but still had points) and made an old school stone stock looking sleeper out of the car. This alone doubled the cost of the car but really worked nice. It was as reliable as a stone, everything worked on it and it was safe to run up to 6,500rpm. You could shift manually from 1st to second with 3.23 Safe Track rear and watch the speedo jump from 50mph to 70+ when the tires slipped. At eleven to one compression ratio this car still required a little Torco race gas to keep it from knocking so at least from the fuel standpoint you didn't stray far from home with it. The pictures of the engine going back in are of Milt Schornack who was then 70yrs old and his son Jim in Jim's garage in a quiet subdivision in Macomb Twp MI while I took photos. This was predicted at the time to be the last engine Milt would build outright for a customer. He since has built a 1966 GTO Royal Bobcat replica as only he could and is a consultant to a local speed shop that specializes in Pontiacs.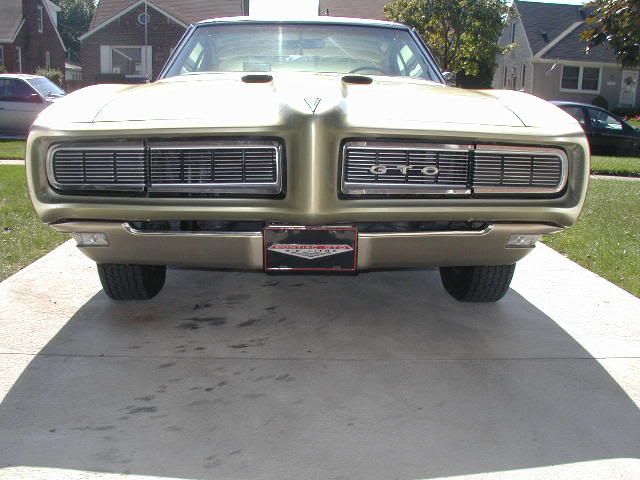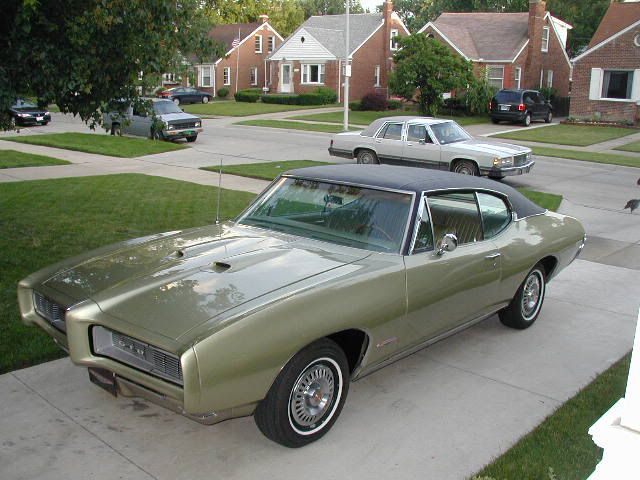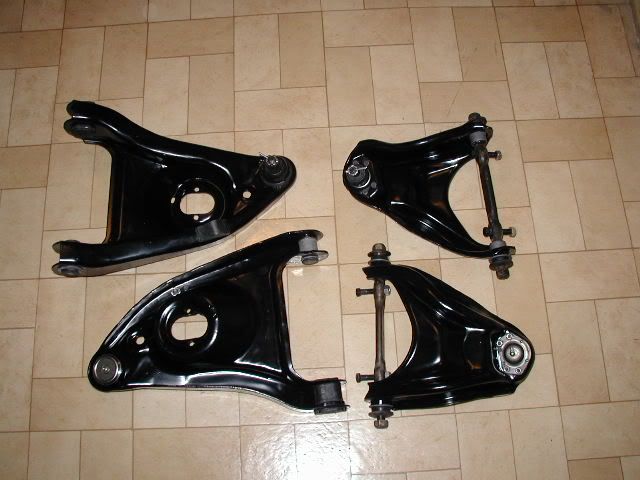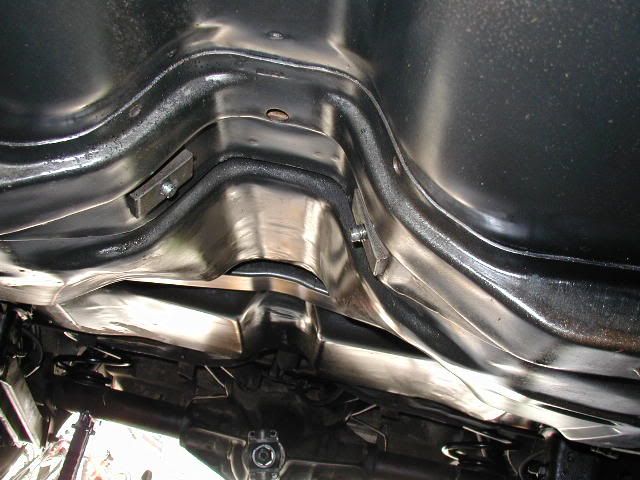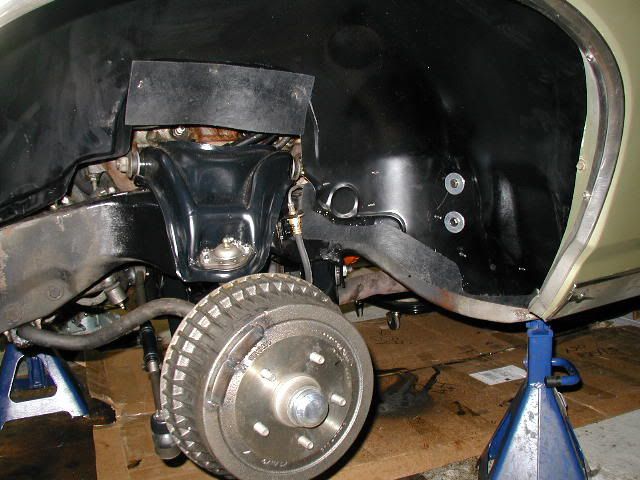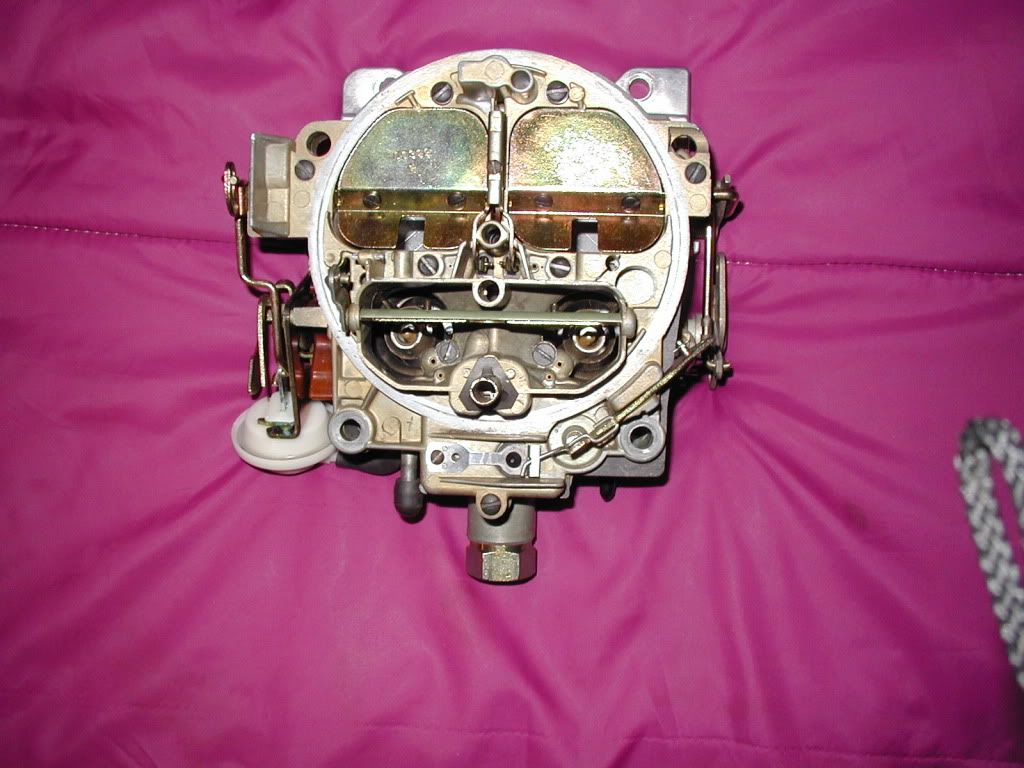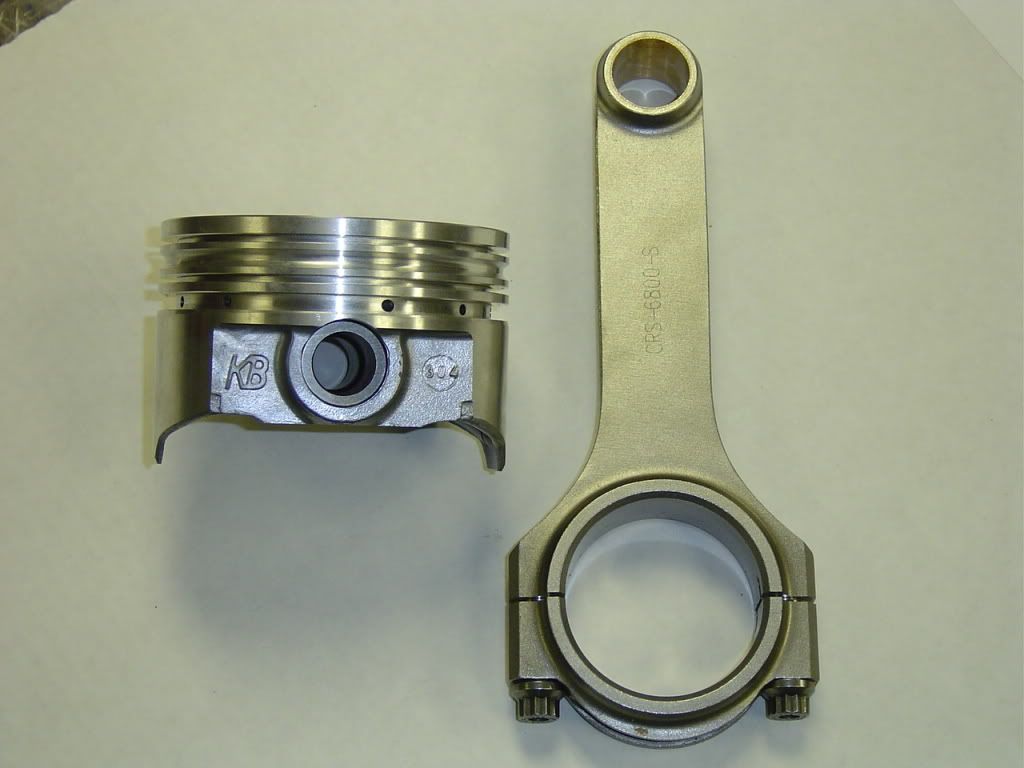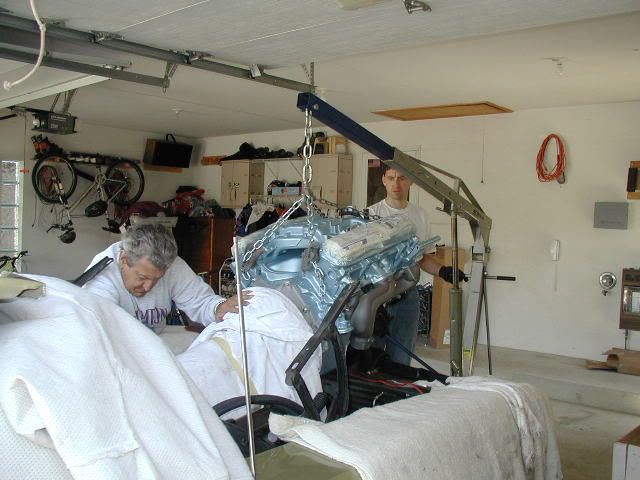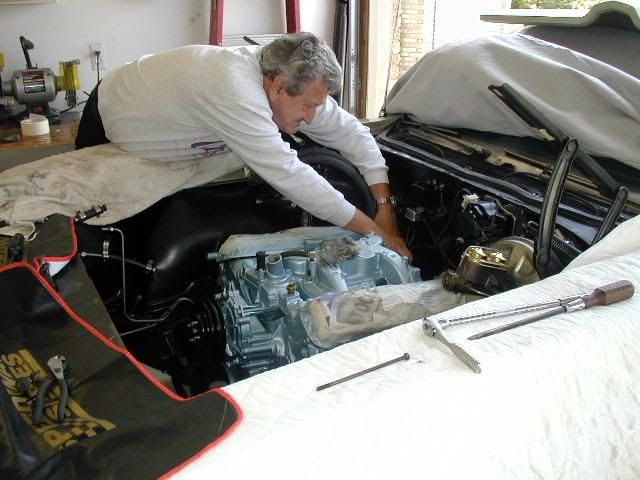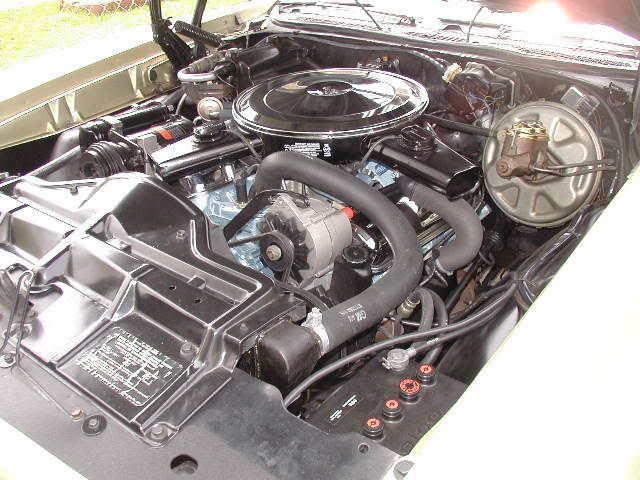 But wait- there's more... Then I got the hots for a car that was exotic, fast and would really run on pump gas. After looking at all the possibilities I picked a 1987 Porsche 928-S4 automatic car. This car was born at Porsche AG because the marketing folks were afraid Porsche was going to be outlawed in the states due to unfamiliar owners pressing rear engine Carreras too hard for their skill level and killing themselves in them as they oversteered off the road. NHTSA was definitely breathing down Porsche's back. They reasoned a water cooled front engine car somewhat like the American Corvette would handle better in the hands of amateurs and be, well, more socally acceptable to teh Nader bunch. Just to make sure it handled better they designed a front engine, rear trans-axle car that gave almost perfect 50/50 weight distribution. Porsche added antilock brakes, 4wheel disc brakes and the Weissach effect rear axle to keep errant drivers safe. I settled on the 87 model year because it was first year for the 5.0l DOHC V8 and part of it's history was when the 87's came out a guy named Al Holbert took 2 cars new off a California showroom floor, hauled them to Bonneville and averaged 172MPH in 2-way average speed runs. My particular car was sold new to a Canadian man who bought it at Weissach Porsche in Vancouver BC. Since it was sold new in Canada it is a "Rest Of World" (ROW) car with metric instruments. The original owner had it serviced exclusively by the dealer and the original service book has numerous dealer stamps and dates of thorough service. The original owner traded teh car back in to the original selling dealer. Weissach Porsche was particular about what they put on a used car lot so they serviced the car again before it was re-sold to an American who had the car bonded over and imported to Bellingham, WA. I checked the VIN out with 2 vehicle history services and the only anomaly was when it was bonded over the odometer reading, which had always been reported directly in Kilometers, was reported in miles which made it appear the odometer had been set back. An outfit called Urbano Motors in Bellingham listed the car on consignment for the second owner on E-bay and after much study, phonecalls and promises that the car would be everything it was advertised to be I bought it and had it shipped to Michigan. The seller sent the car via his motor carrier of choice. The car was delivered in the dark a block from my home one night in 2004. I did not realize until the next day that something, probably a loadbinder chain, had been dropped on the sunroof. The car ran all right but not real crisp. The A/C worked but seemed weak, it had the wrong radio in it, the chassis and wheels were dirty, the lights were anemic, there was a nagging stoplamp warning that would not cancel on the cluster, the speed control did not work, the locking gas cap did not lock, the steering lock was inoperative and the alternator did not seem to keep up. Well, what do you expect from a 17yr old very complicated car that was probably not ever owned by a real car nut? The first challenge was trying to get an arrangement to safely lift the car at home as there are only 4 safe lift points on the chassis for jacking. I built some lift arms with 3/4 inch bolts screwed into 4inch square tube spaced to pick up the 2 lift points on each side of the car. That way I could place a jack under the center of the lift arms, get one side of the car up and place jackstands under the lift arms then raise the other side of the car. This worked slick, see pictures. The Germans thought of everything to do with aerodynamics, the car has 2 bellypan fairings under the car to reduce drag. These have to be removed before you can so much as change the oil. Then there is a computer controlled set of vanes behind the grill that are connected to sensors that measure air pressure drop across the radiator condenser package and maintain 1 inch H20 pressure drop which is all that is needed to provide maximum cooling. As car speed goes up and pressure drop starts to rise the servo motor on the vanes adjust the angle of the vanes to maintai 1 inch pressure drop across the radiator and starts dumping excess air pressure under the car to reduce the frontal drag. I got this car up on stands and started in by completely degreasing the undercarriage and suspension. I treated it to oil and filter, air filter, air pump filter, plugs, new hoodliner, replacement heat shielding on the $250 plug wires, trans oil and filter change which has to be done from under the car, see pic of trans fluid reservoir and a new fuel filter. I topped off the A/C charge which made the A/C ice cold. Next I tackled lights replacing every bulb except instrument lamps. those nice big Bosch frogeyes have PIAA quartz halogen lamps in them now. The taillamp warning turned out to be a faulty ground in one of the tail light assemblies. Then I went thru the service manual troubleshooting of the speed control and the last item after extensive wiring checks, linkage checks and inspection of the vacuum servo which resides behind the left front wheelhouse liner, is to replace the speed control amplifier. Sure enough that did it. Then I found out a replacemnt gas cap would cost about $100 so I figured out how to disassemble the cap, found the broken nylon rack gear in lock, made a wax mold of the gear and molded it in Smooth-on epoxy, file finished the gear and installed it and the locking cap now works perfectly. A bonus to the gas cap fix was I discovered teh cap was missing an o-ring which when replaced made the car start and run noticeably better. Then there was the Alpine aftermarket radio that sounded like crap. I found an original Blaupunkt radio, discovered the original Blupunkt Hi Fi booster amp had been wired out of the audio circuit, restored the wire harness, installed the radio and got that working like new. The 32valve Porsche V8 is a so-called "interference motor" due to the fact if the rubber timing belt jumps just one tooth the owner is rewarded with a matched set of 32 bent valves, even if this happens at idle. For that reason I bought the tool and checked the belt tension which had been replaced a year or so before I bought the car according to the sticker on the airbox. This belt is a toothed gilmer belt that is almost 7ft long, costs about $200 for a good one, lasts about 40,000 km or 4 yrs and requires about 2 days work to change. Another achilles heel for automatic cars starting in 1987 is the tendency for the driveshaft to creep forward in car which imposes more and more thrustload on flywheel and crankshaft until the crank thrust bearings fail and the crank romances the bearing webs in the cylinder block which usually means it's time to find an engine or part the car out. This can be inspected and corrected by removing the bellhousing cover and releasing a clamp bolt on the flywheel allowing the driveshaft spline to slid and releiving the pre-load on the flywheel and crank, if you know about such things. By far the worst item was the steering lock. I wound up removing the stock steering wheel and discovered the upper bearing and a spacer were wrecked. The upper bearing and that spacer are readily available from 928 Specialists so I got those and tried to install them. No go, the parts would not install under a snap ring at the top of the sector shaft. I finally got mad and removed the instrument cluster and found the lower bearing, which sits in a nylon cup adapter in the bottom of the steering column was wrecked. The cup had been dislodged during either a steering rack replacement or possibly an aftermarket steering wheel replacement. Finding the wrecked lower bearing parts turned out to be a hassle. The car sat on stands all summer as 928 Specialists could not get the parts, even from Germany. I called a ton of Porsche dealers who all told me they never replaced one, ever. I finally found a salvage company in Canada who specializes in parting out Porsches and bought a whole column. It had a perfect bearing set and once installed the column built right up. While I had the wheel off I decided to treat myself to my one aftermarket obsession and bought a Nardi wood wheel which I think sets the car off really niceley and for old guys like me whose buddies had sports cars, well, it was a nostalga move. Recently I pulled the alternator off and replaced teh voltage regulator and slip-ring brushcard. The alternaotr now keeps teh battery happy even with A/C on, speed control set and all the lights on. This car is now very original, pristine and a lot of fun to drive. Copious pictures below.
My apologies to Paul Pletcher who was under the mistaken impression this was a Chris Craft boat site. I may have inadvertantly made it into a boat/car site??? I did work on the skiff this weekend correcting the poor wiring on the trim tabs, removing rest of floorboards, washing the bilge clean enough to prep for paint and making a bracket to mount my spotlight control knob on. Pictures of that in a later post. Now I'm off to pick up my vinyl yardgoods and Nautolex floor covering special ordered from West Marine.
Dave...
Seller's pictures...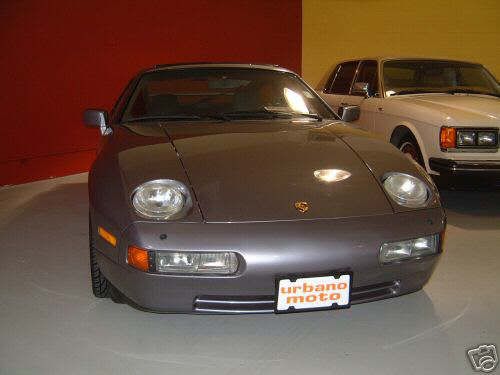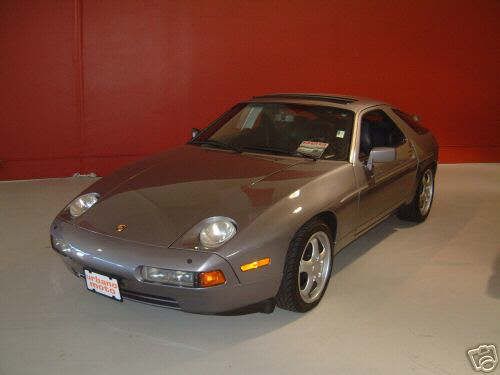 Lifts arrangement...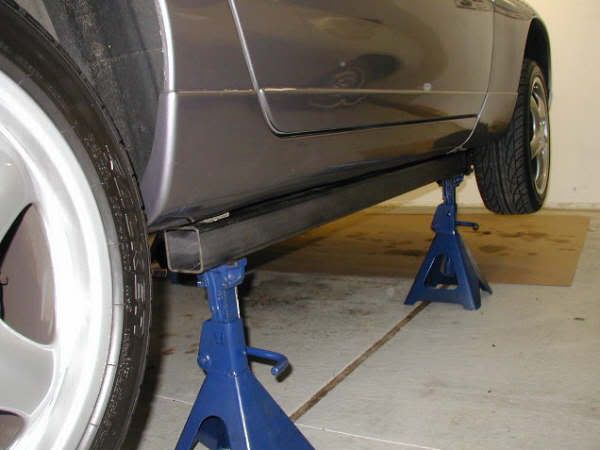 Computer controlled turning vanes behind grille in front of radiator and condenser are used to limit pressure drop through the radiator and condenser to 1 inch H20, the amount of pressure to get maximum cooling. More pressure than that is wasted and adds to drag coefficient. The vanes are adjusted by the computer and motor servo when vehicle speed increases. Excess pressur is then vented under teh car to reduce frontal drag...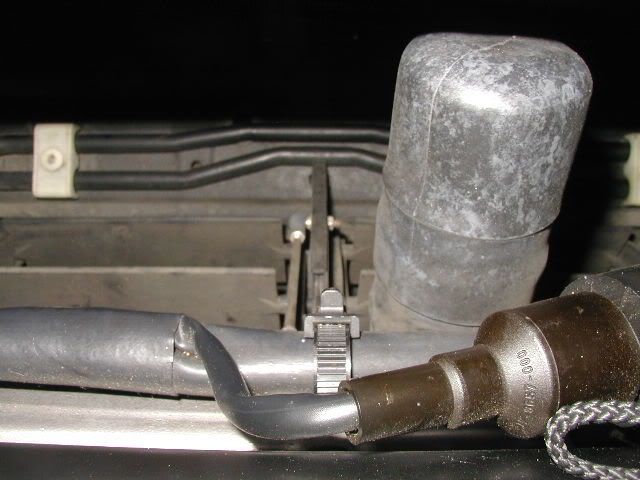 Dirty car as received. 5th picture is of the 2 aerodynamic bellypans that must be reomoved to do the most routine service undercar...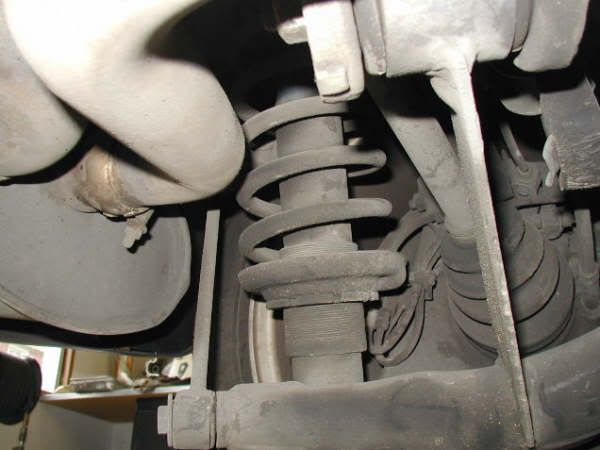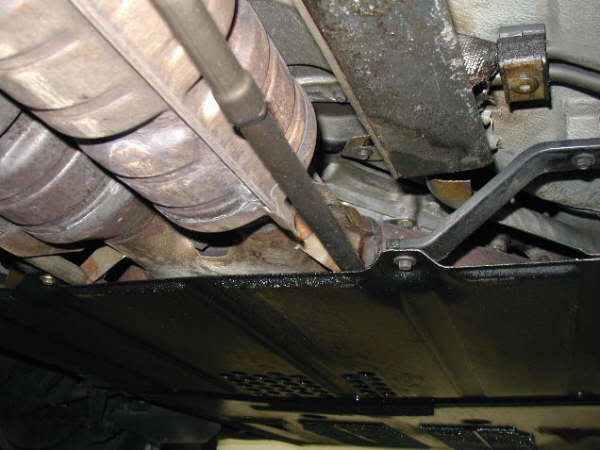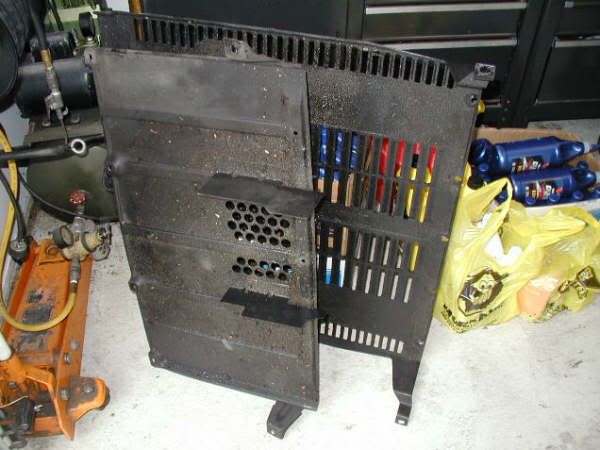 After cleanup, 3rd picture is of the trans fluid resrvoir. You cannot see or service trans fluid without lifting the car. Alternator also hides on the bottom of the car and has a fresh air hose routed up front that feeds cool air to alternator via a duct housing that covers wiring on the back of the alternator housing, see 7th and 8th pictures. The alternator came out once to replace a broken plastic duct cover and a second time to replace the voltage regulaotr and slip-ring brush card. That cured the poor charging...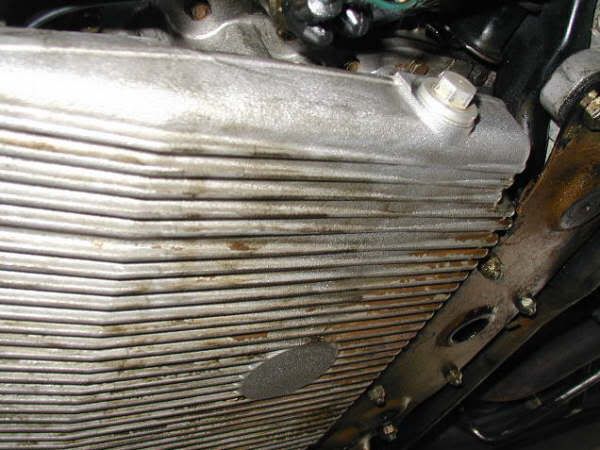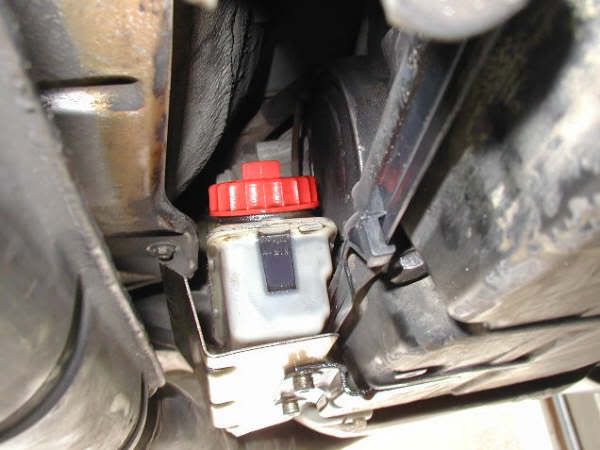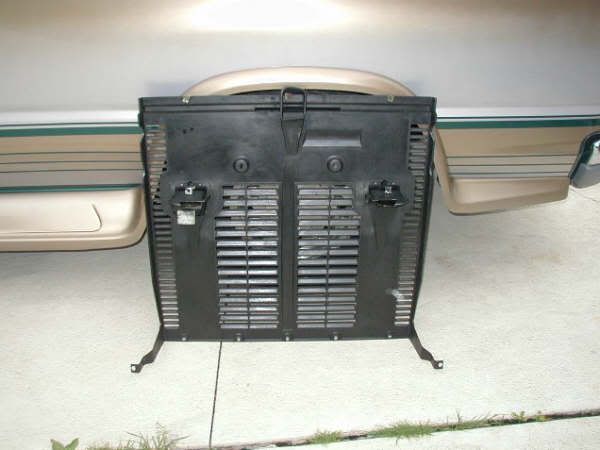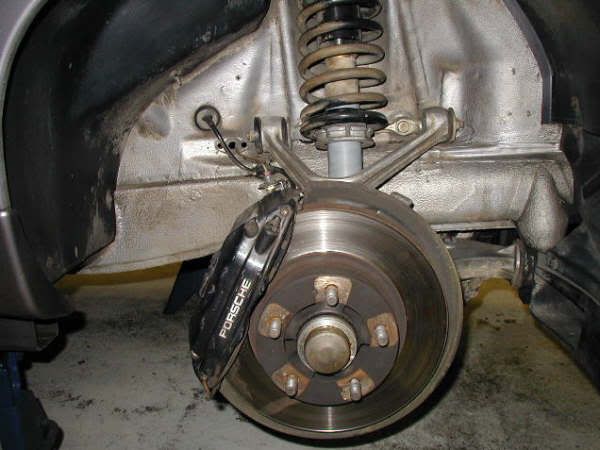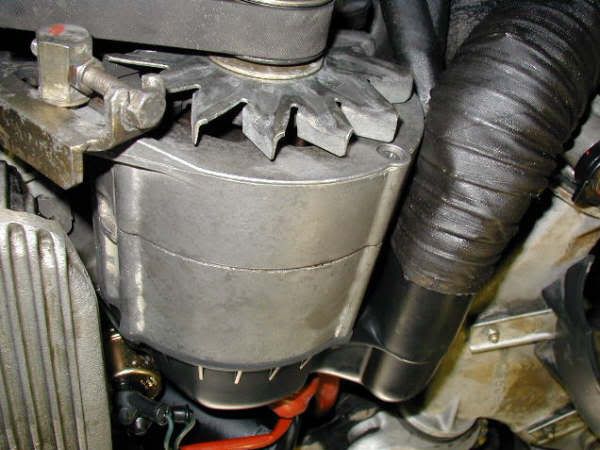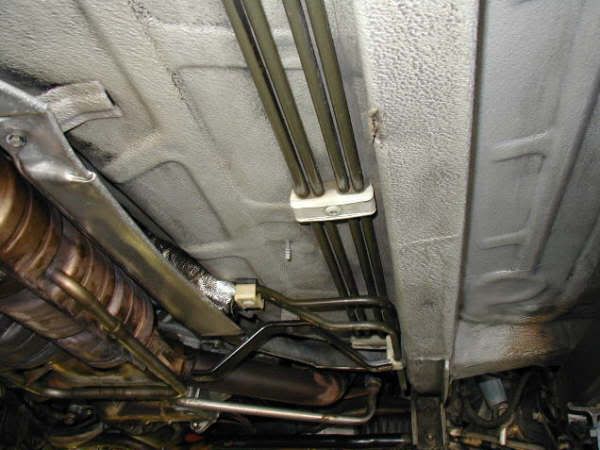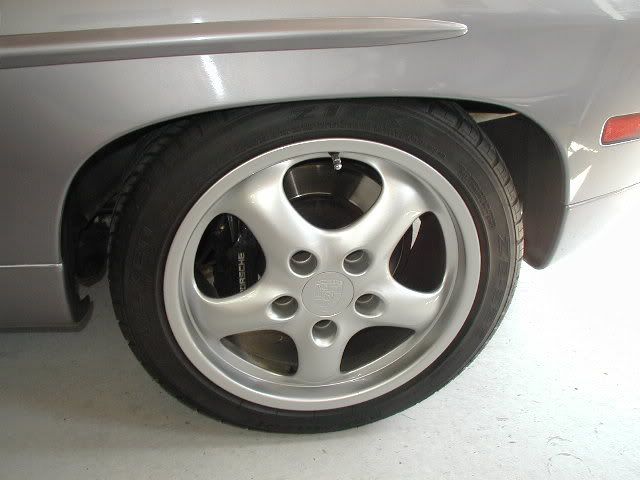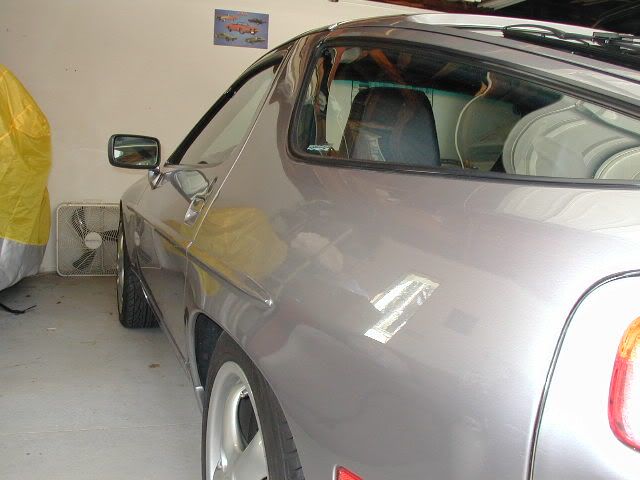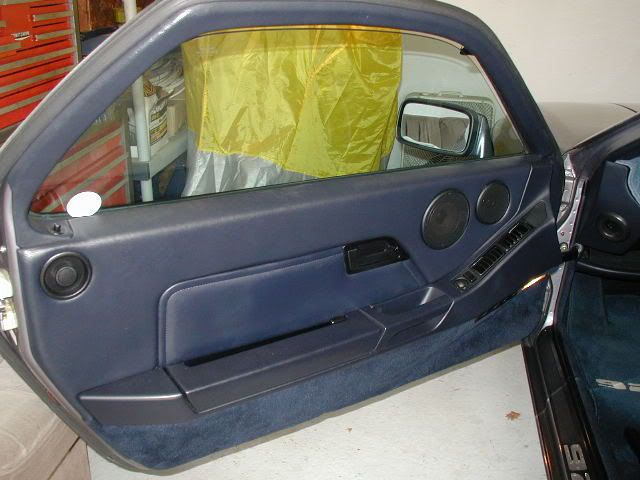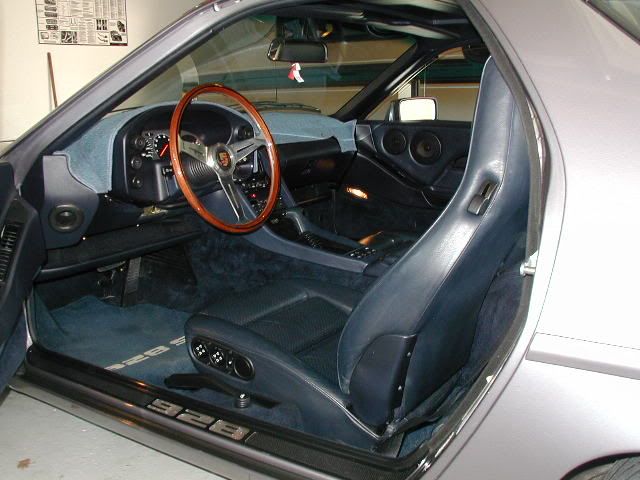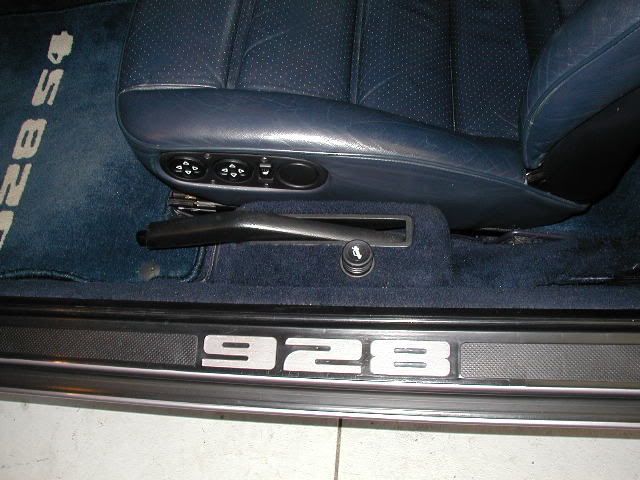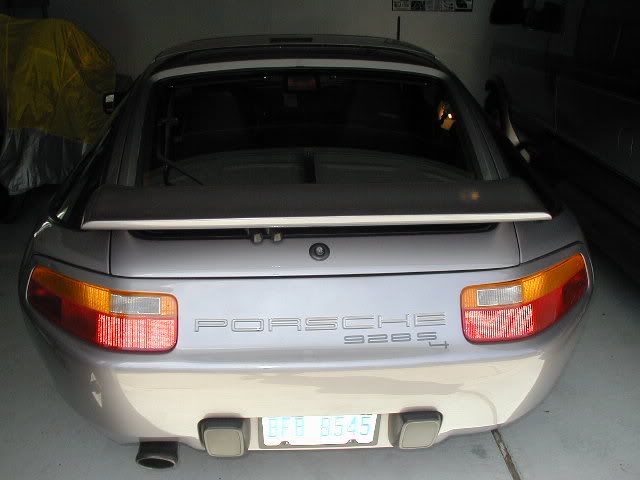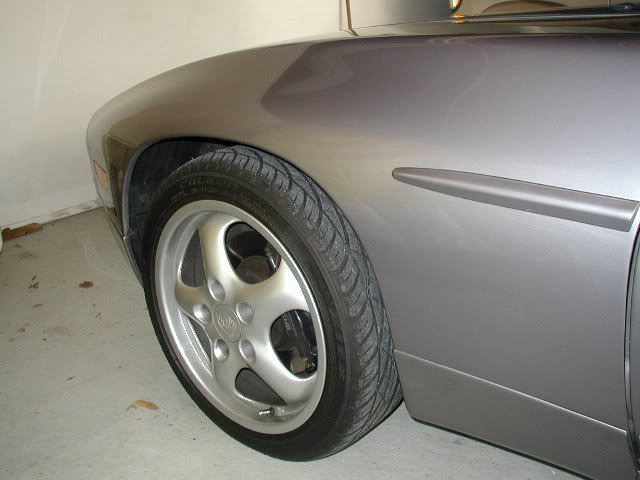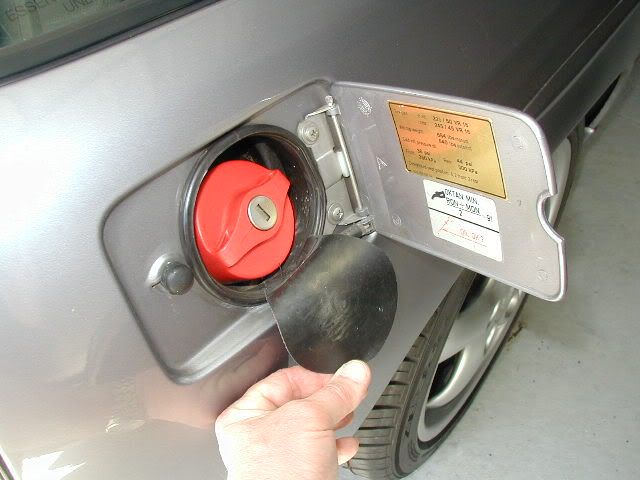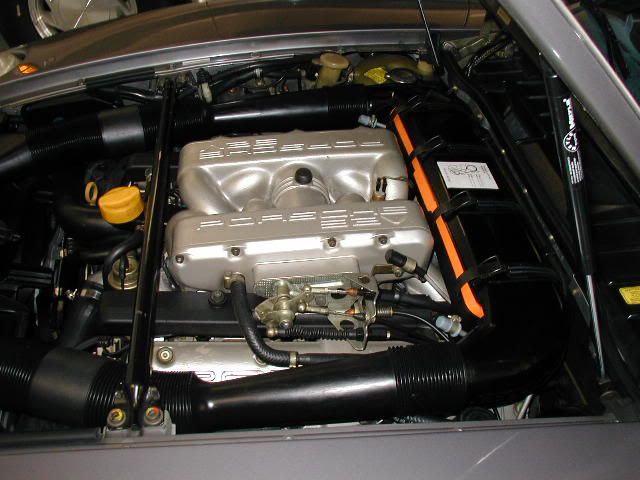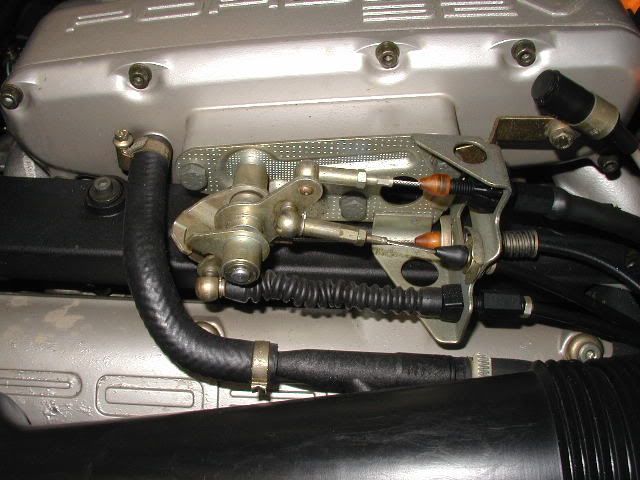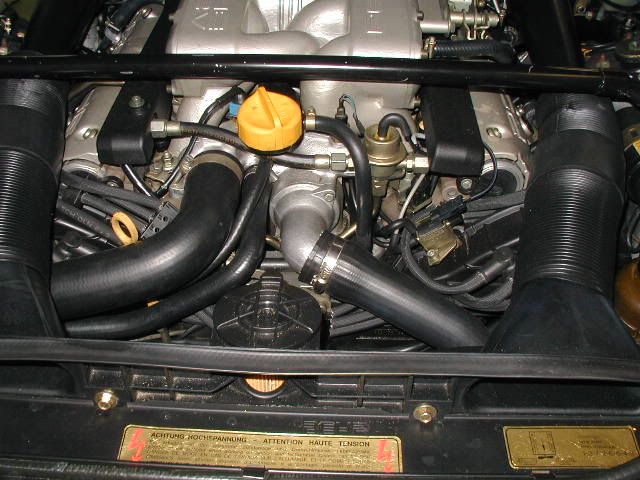 Belt check and driveshaft. 3rd picture is of the bolt that needs to be loosened and re-torqued to achieve driveshaft preload relief at flywheel flexplate...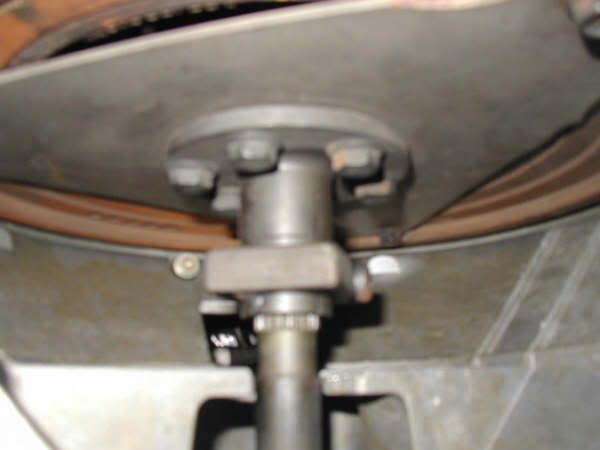 Radio repair was not too bad of a job. Booster amp hides under a panel between doorsill and passenger front seat. Interior is Connelly leather and seats are 6-way power with heaters...
Steering repair was the worst so far. the white plastic cup became dislodged, cocked and jammed preventing proper stackup of shaft, bearings, spacer and pre-load spring. this became evident when a snapring could not be reassebled at the top of the column without crushing upper bearing and spacer...