Well we have good news and we have bad news.
The good news is Captain Ron is the new owner of DICE BOX and he's a Commander guy with a lot of experience.
The bad news is Ron bought the boat to replace is beloved 35' Commander that was recently lost in a horrible fire.
Beware, WARNING................the photos that follow are not a pretty sight, and you may want to avoid seeing them.
Here is Ron's PREDATOR, before the fire.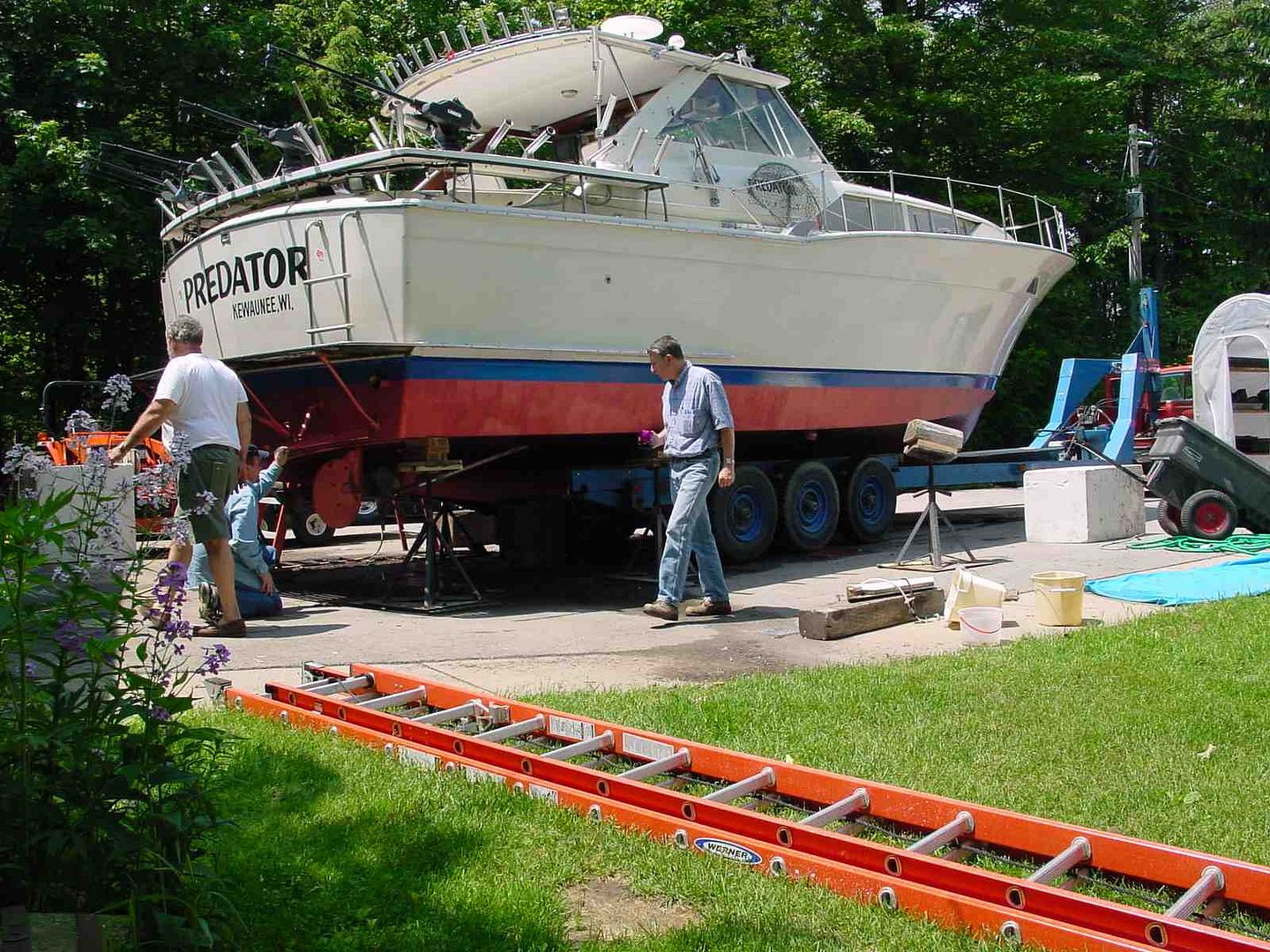 Photos that follow are below............venture at your own peril.
Here is the email that came in from Captain Ron:
"Hi from Kewaunee, Wisconsin!

Just thought that I would let you know that I purchased the 38' Chris "Dice Box" that you have pictured in your for sale section. I operated a charter fishing business, Predator Charters, in Kewaunee and I am in the process of rebuilding the vessel to serve as a well appointed sport trolling machine. This is a project that will have the basics completed by spring of 2010 but the final work may take several years due to time constraints.

I previously operated a 1968 35' Commander which was unfortunately burned due to a neighboring vessel catching fire at dockside last fall. The new (old) replacement was a logical choice as it was in the same harbor.

I'll try to send a few pictures when the project is a little more advanced.

I am attaching a few pics you may find interesting. The fire destroyed two 35' Commanders, "Predator" and "Peanuts IV"(1969), owned by a close friend and associate.

Capt. Ron
Kewaunee, WI"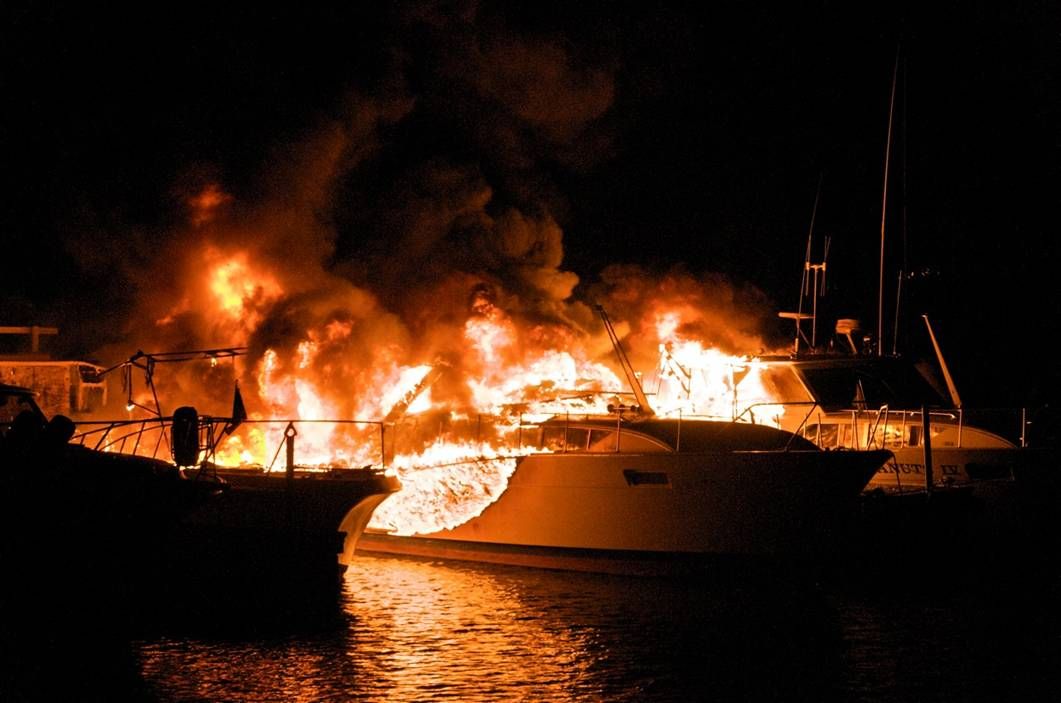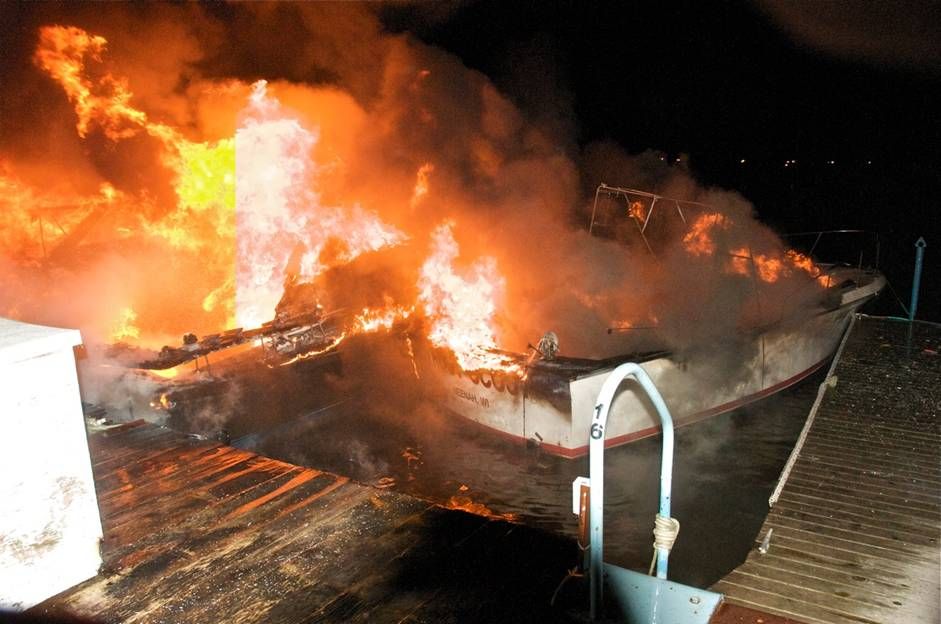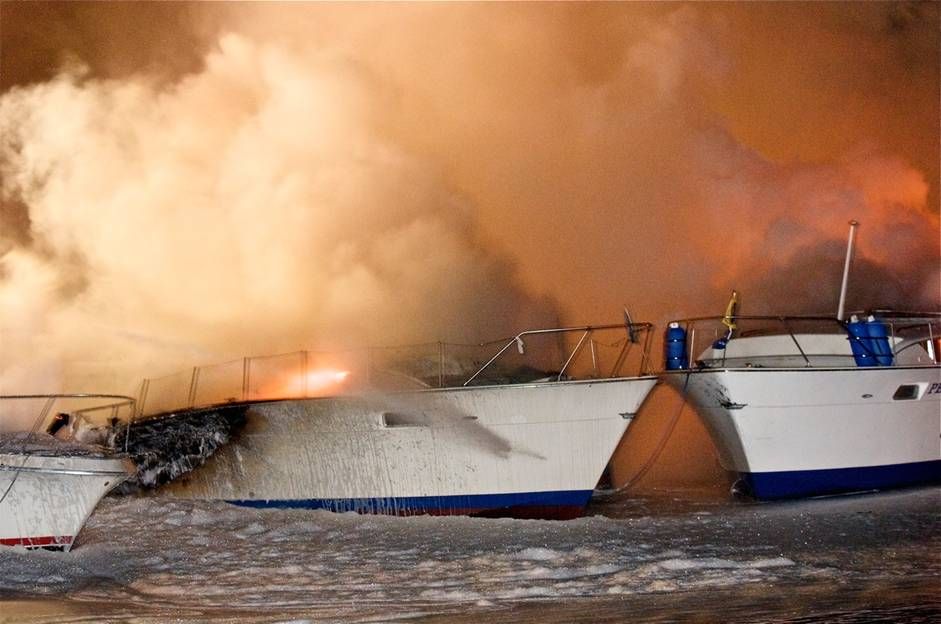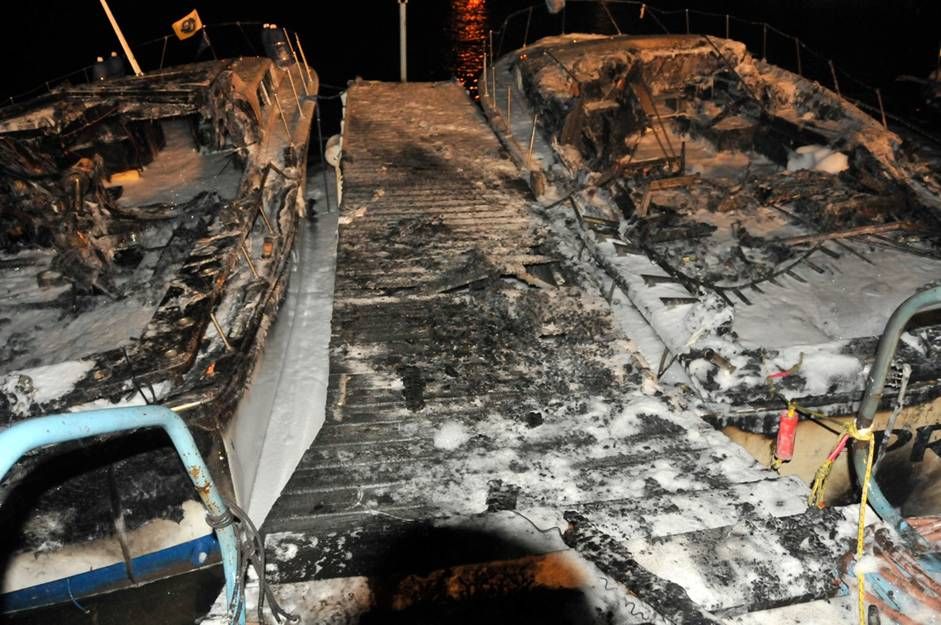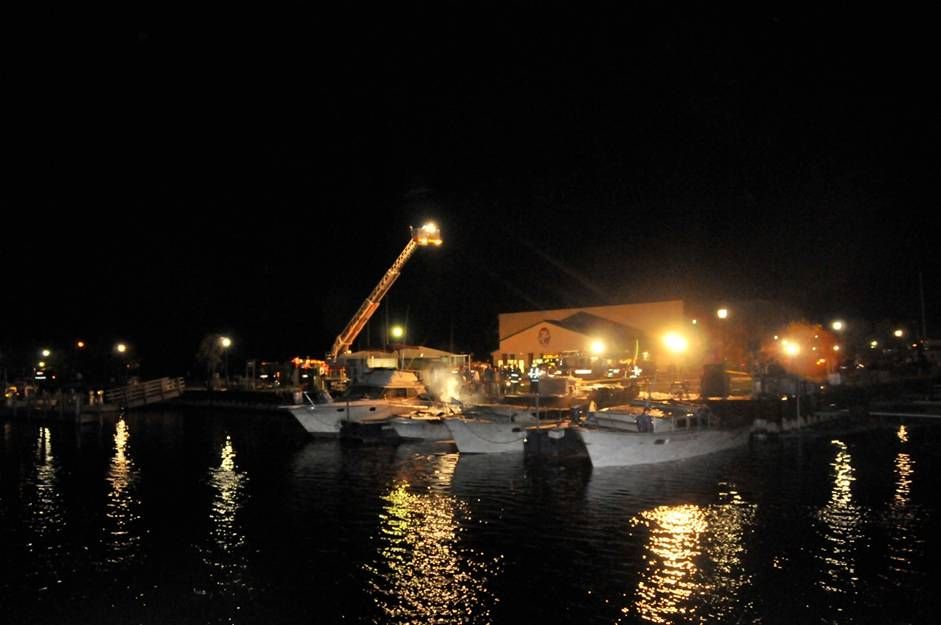 A very sad series of photos, and there are more on my laptop that I'll post later. Marina fires like this are horrifying, hopefully it was just boats that were damaged and nobody got hurt.
regards,
Paul