Here is a Detroit Diesel 8V-53 as installed in a 1968 Chris Craft (Roamer). Today the 8V-53 seems to be somewhat rare, although the same parts from other 53 series motors will fit this one too. The 8V-series apparently built more in the 71 cubic inch cylinders than the 53. These motors were used in marine use, have been used in large motor coaches and American LaFrance fire trucks as well, and they have shown up in numerous different types of military vehicles too. They are 2-cycle diesels and should ONLY use straight 30W or 40W oil, and not the multi viscosity oils.
Here are some other documentation photos of this series.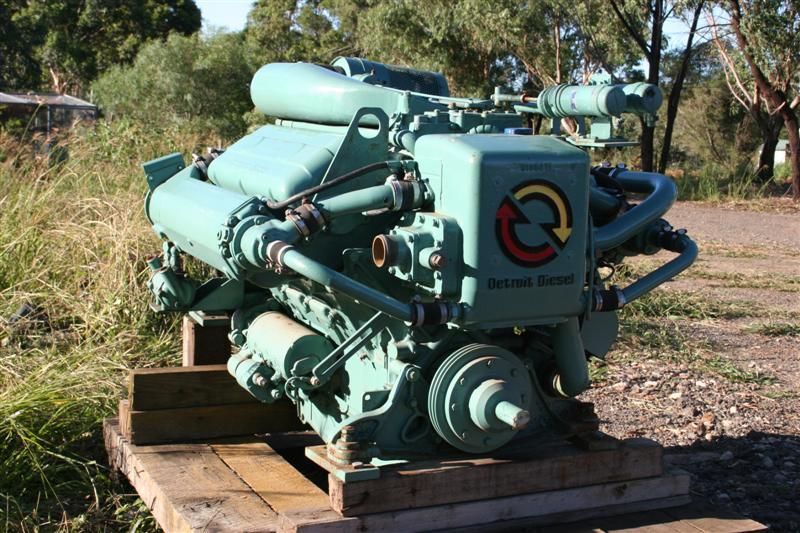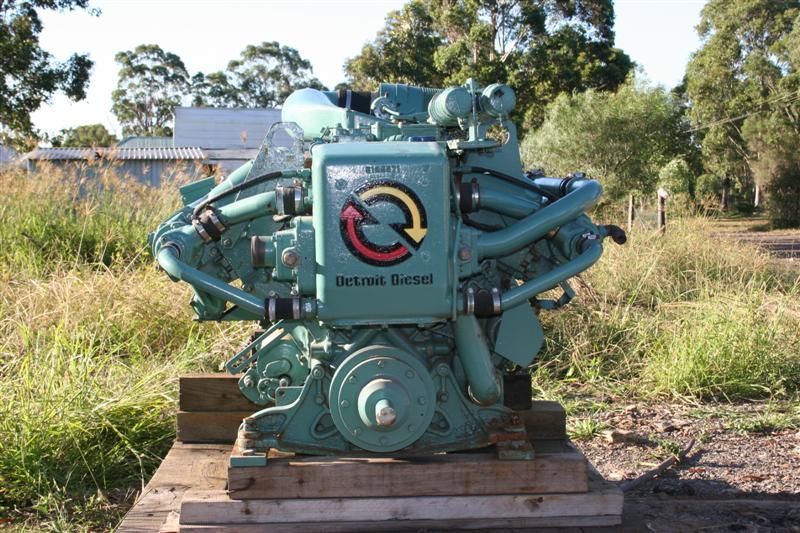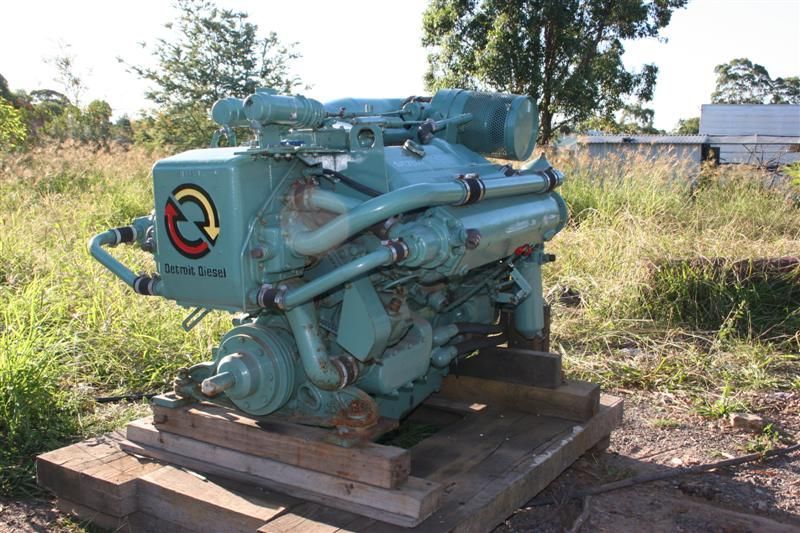 So if you want to hear one run, check out these videos. Would seem to make a great boat motor.