It was for days like this! Opening day of the Grouper season here in Florida with my son and friends. The Commander SF is a fantastic platform to fish and dive from. We did both. My friend's son is a skilled free diver, able to dive to depths over 100'! We ran 22 miles out into the Gulf and the boat ran great! Everyone commented how comfortable the boat was to fish and dive out of. The weather did cooperate, however, as even though we were 20+ miles offshore, it was lake-like conditions out there. It did kick-up a little bit on the way back in, but overall was a very calm day. Anyone cruising this forum and reading posts and gathering information about these fine vessels and contemplating a purchase, I can tell you that I am very happy that I purchased my 36' TSF to be able to make trips like these in absolute comfort! Sorry for the amount of pics, but for anyone reading this who is trying to decide between different sport fish type boats, I hope this will demonstrate what these fine boats will allow you to do!
Regards,
Joe
This is what greeted us as we headed to the fishing grounds...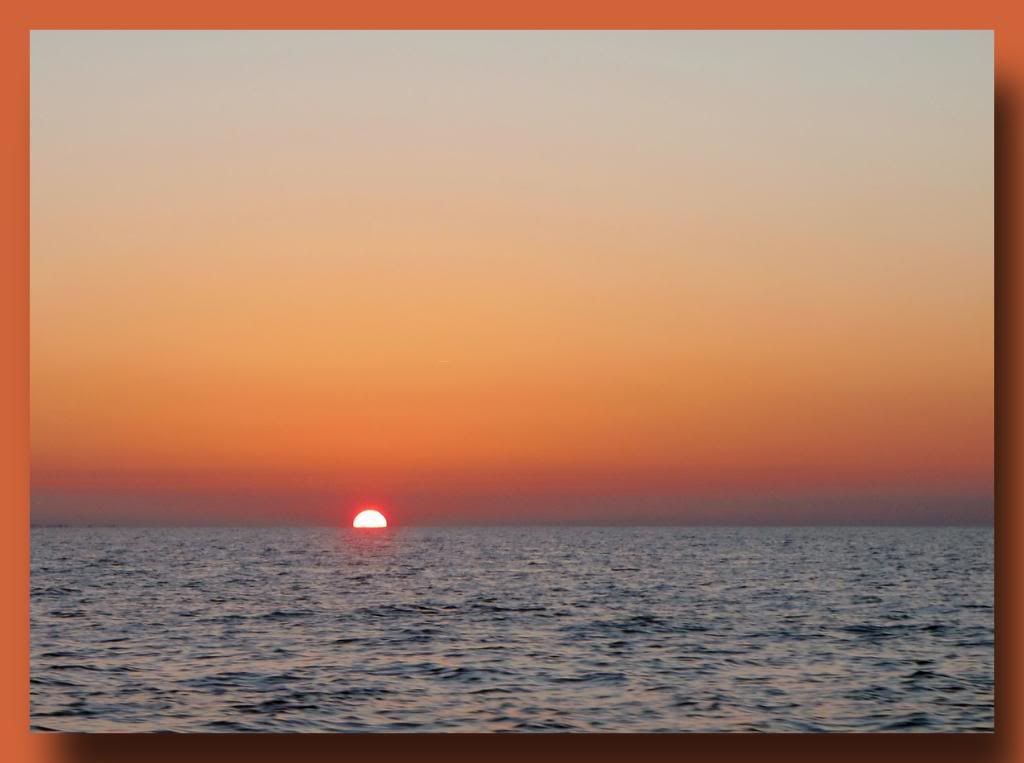 Quite imposing from the water line!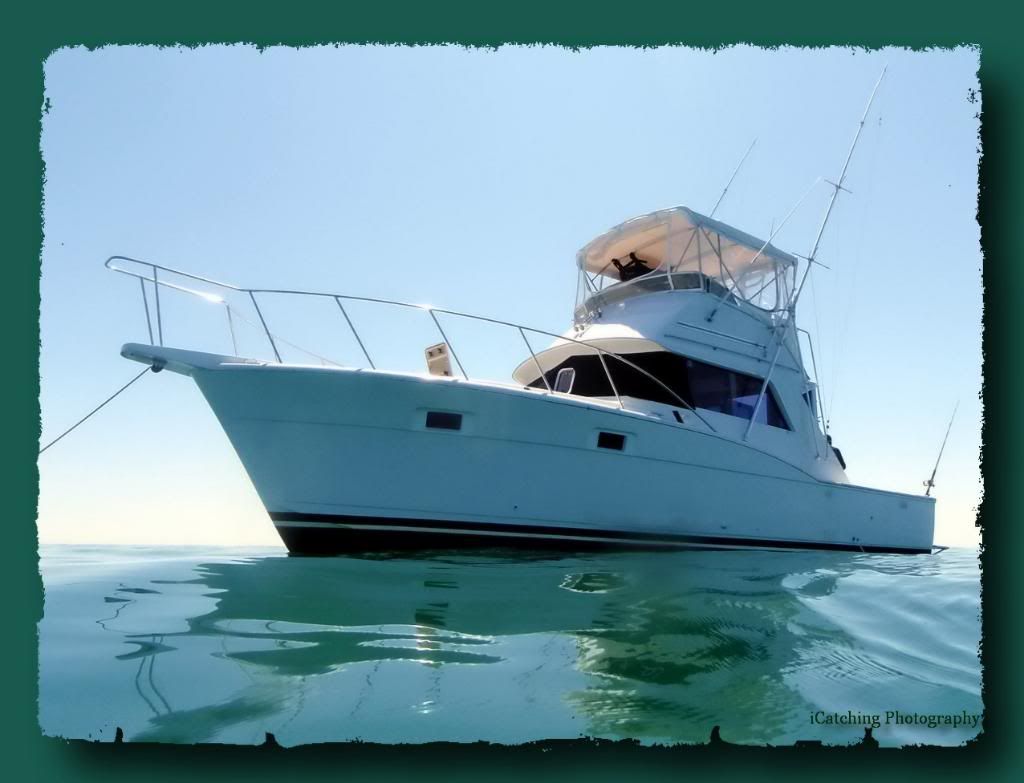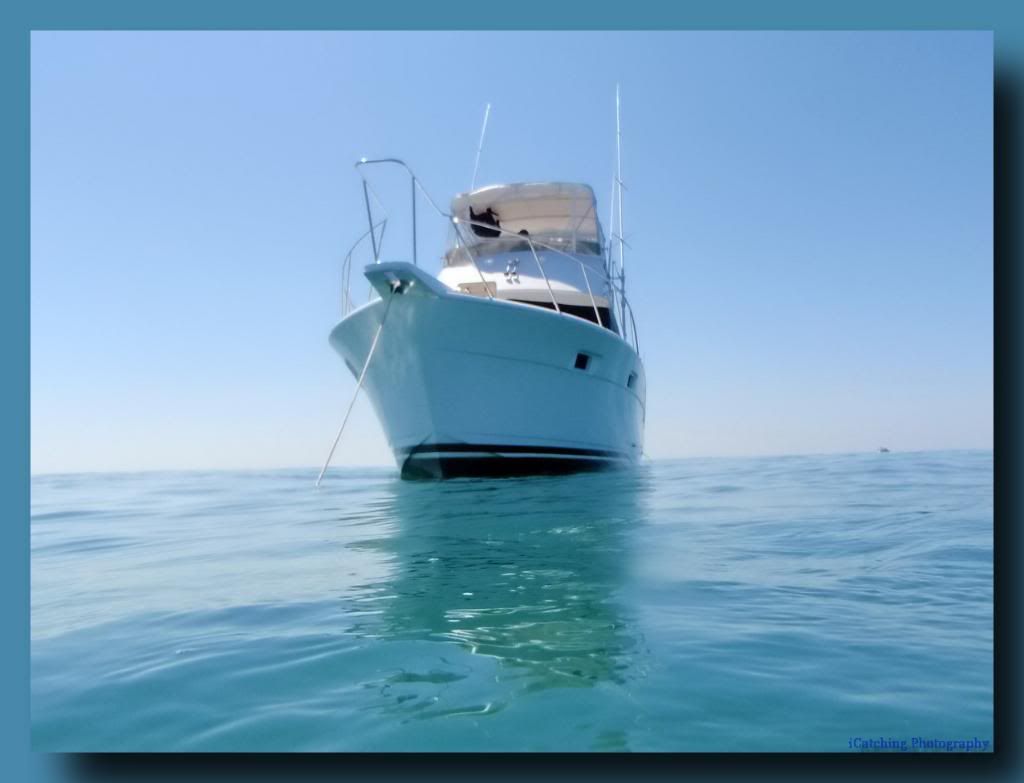 Hard at work fishin' with the capt'n overseeing the fun!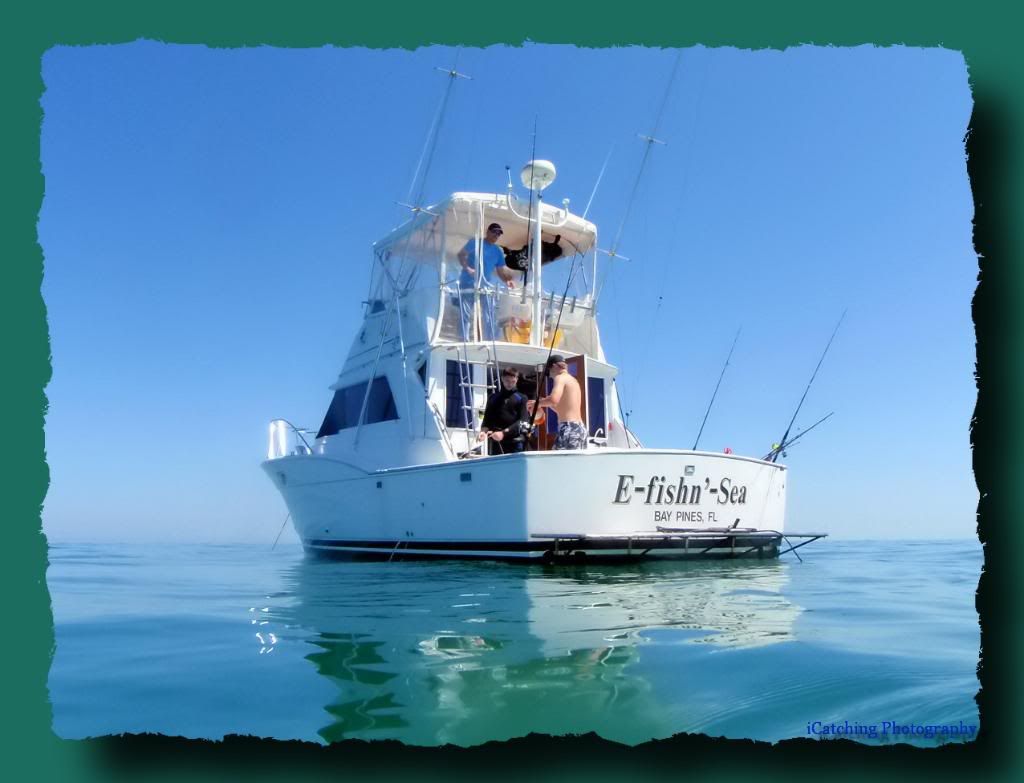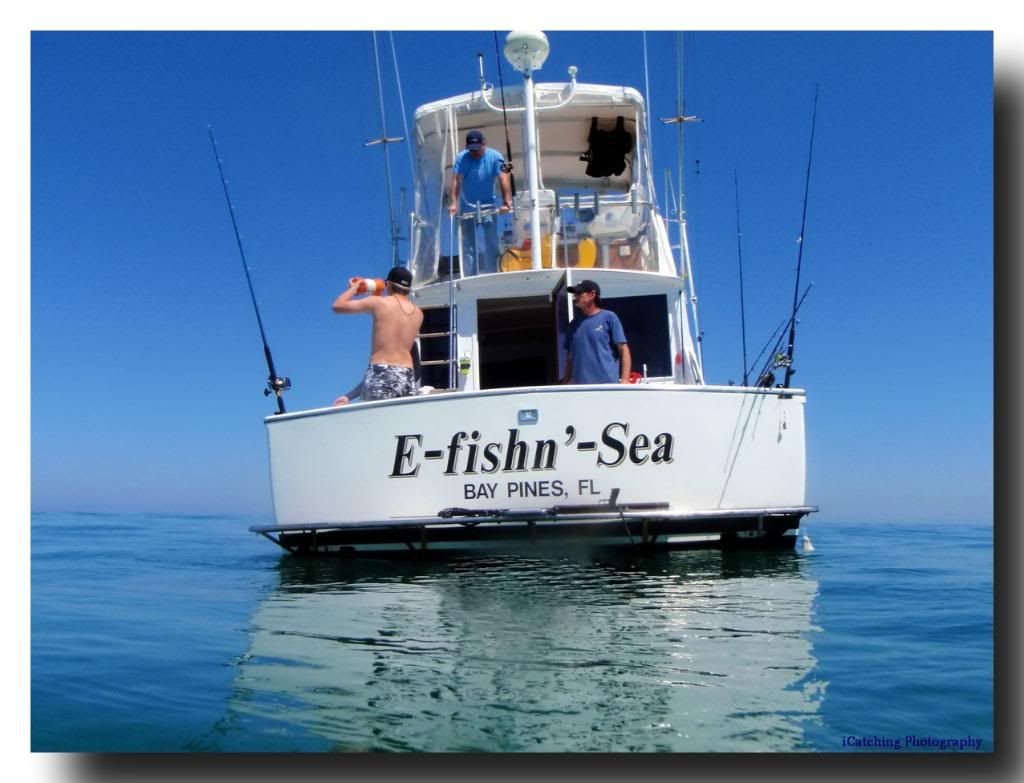 A cool shot of the cockpit taken with a fish-eye lens...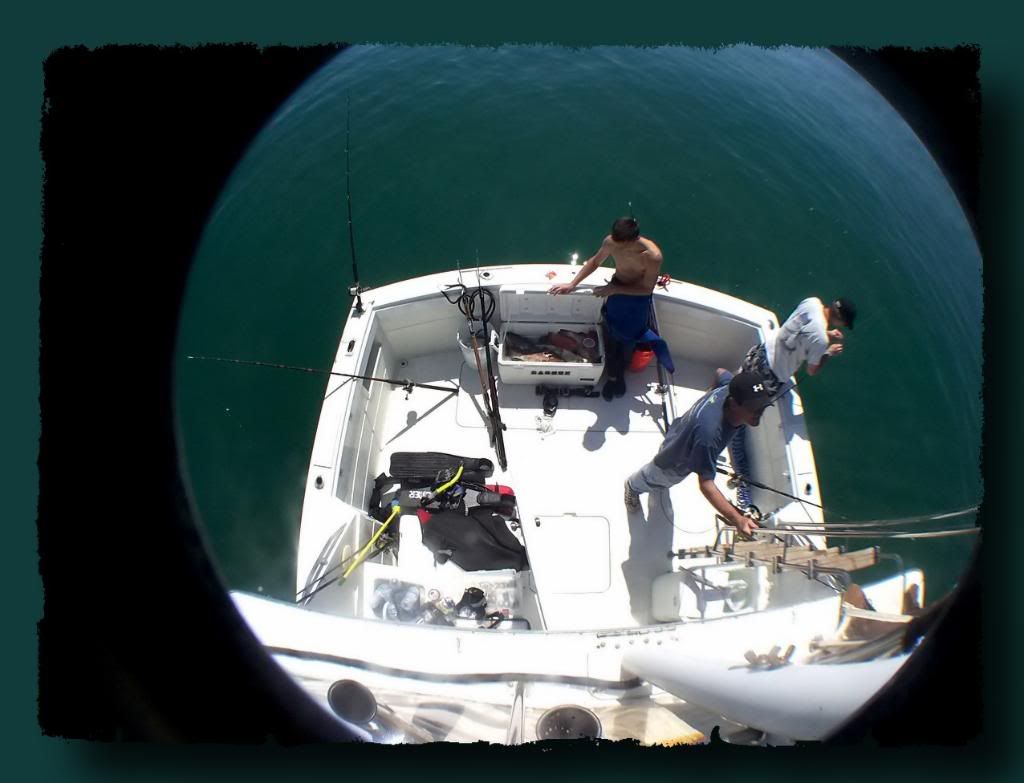 A cool pic taken with half of the camera underwater!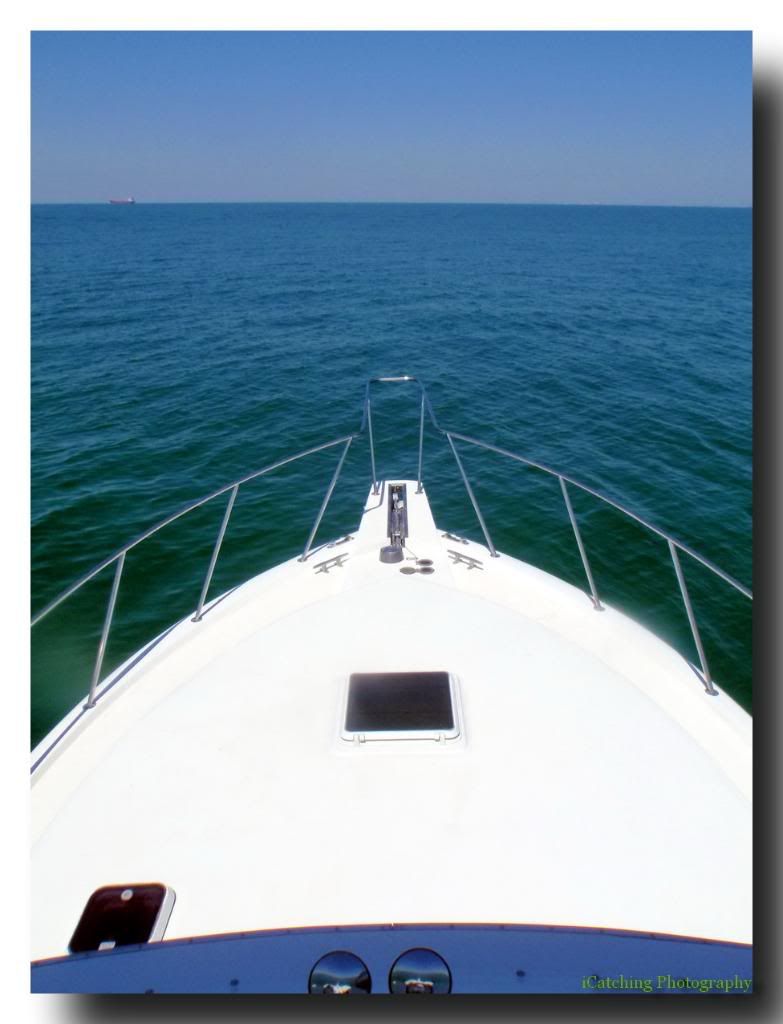 A great working cockpit, with a napping diver while we move to another spot!!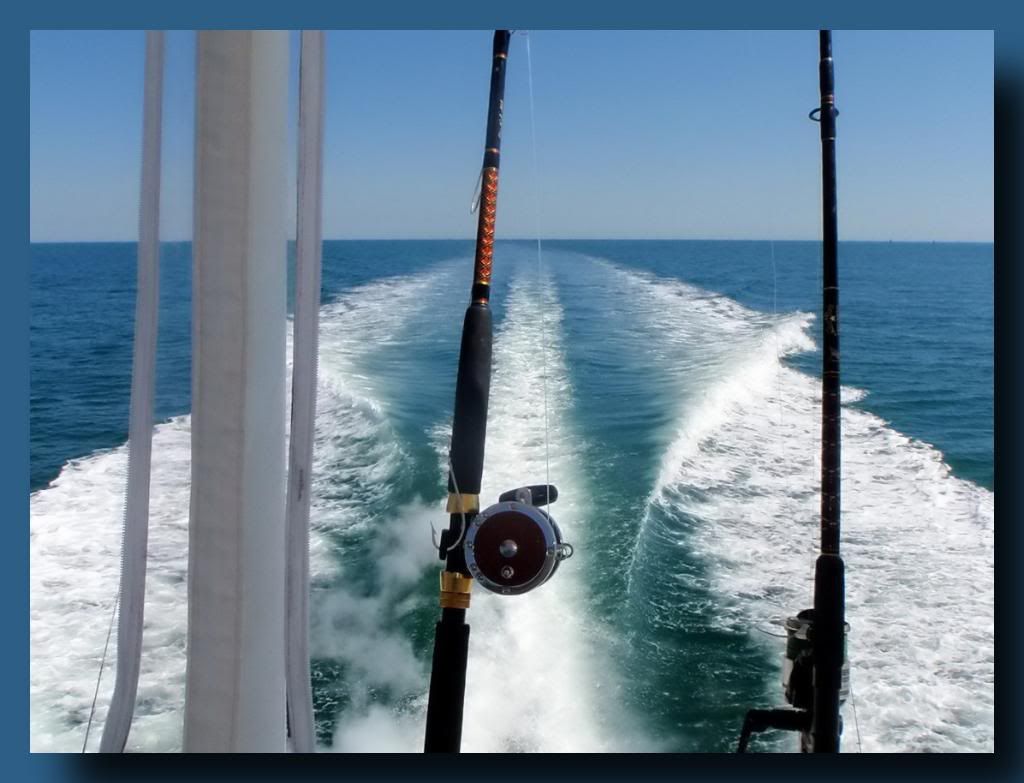 My son with a nice opening day Grouper!!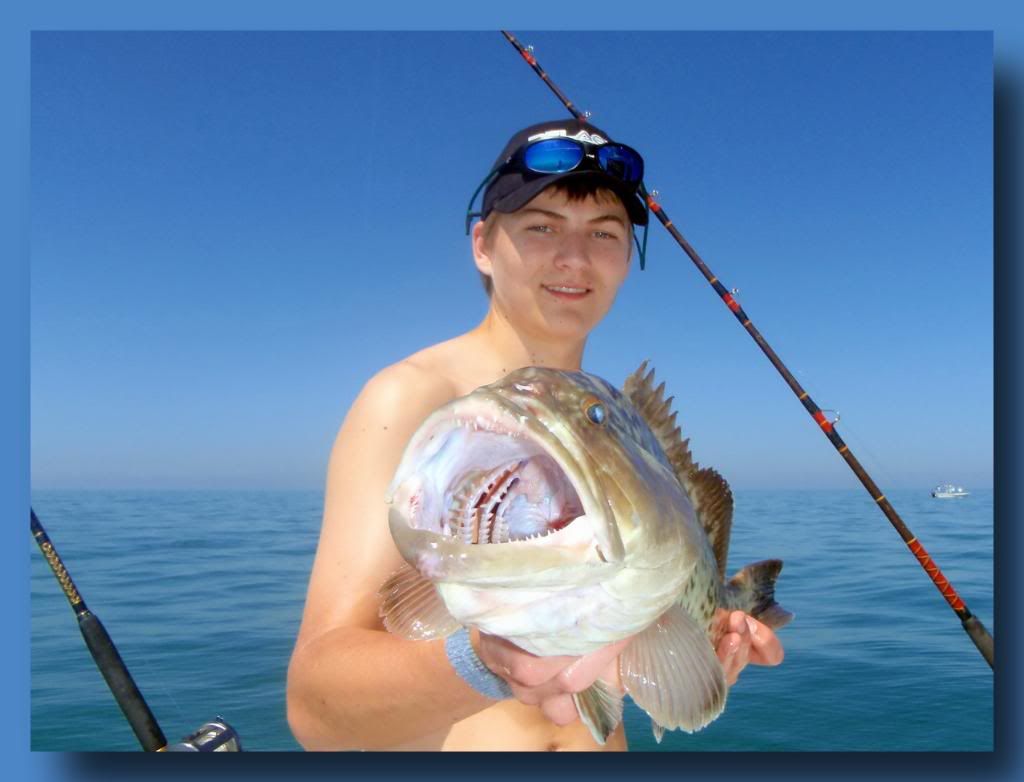 My son and I with another nice Grouper!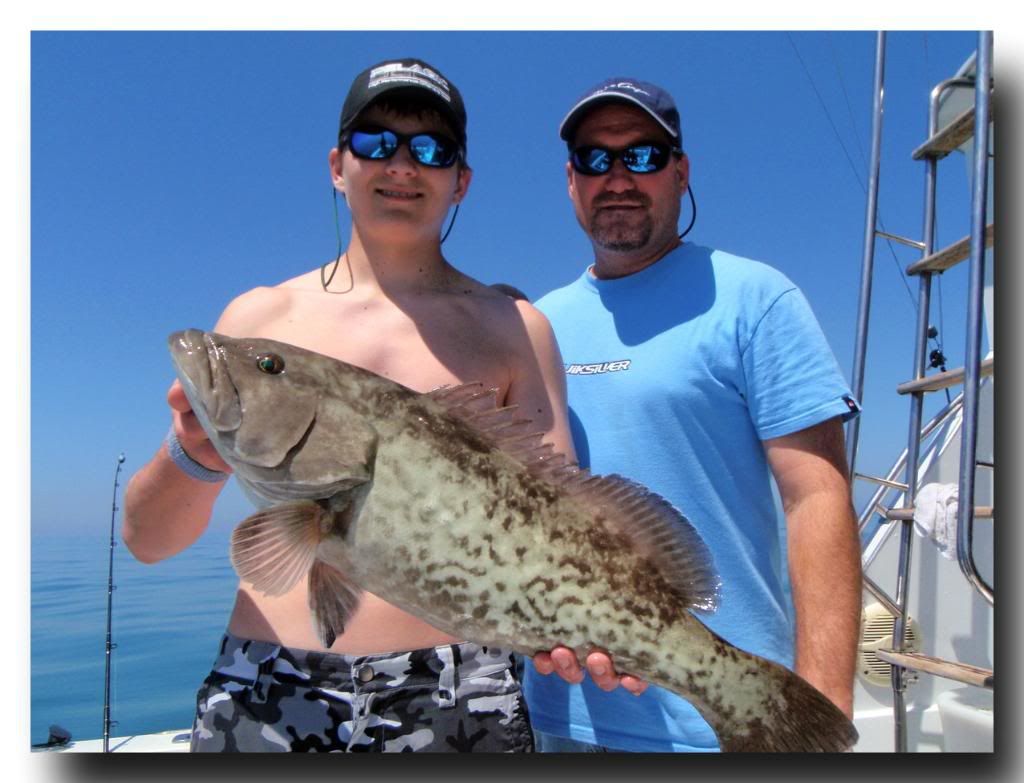 Red Grouper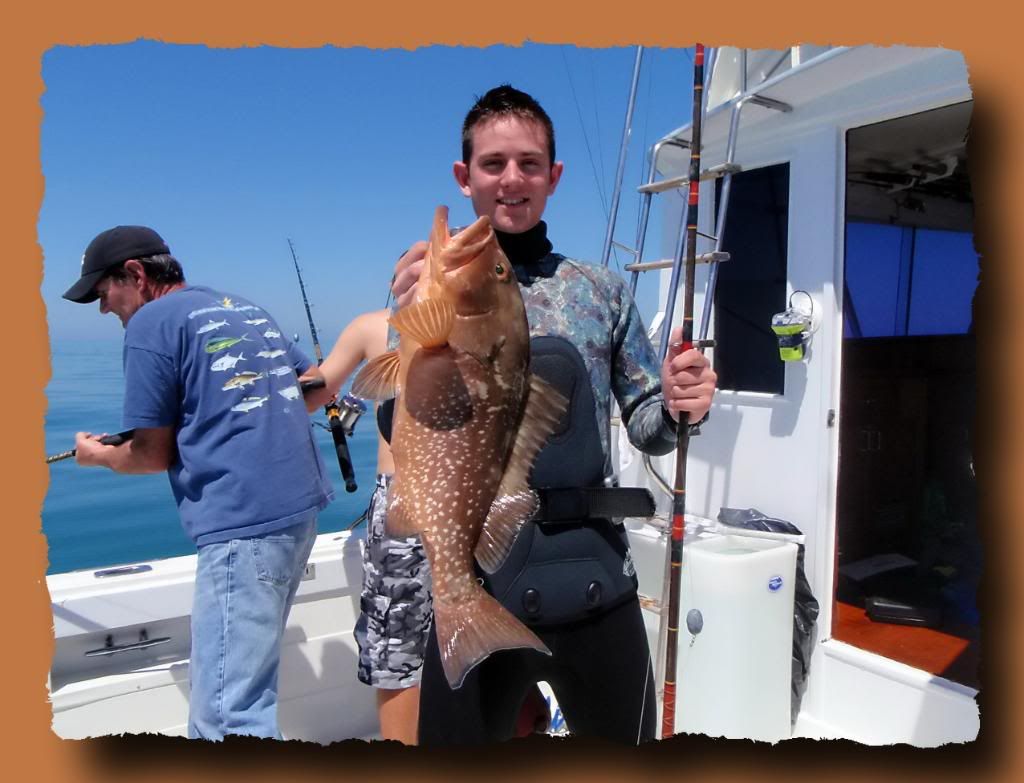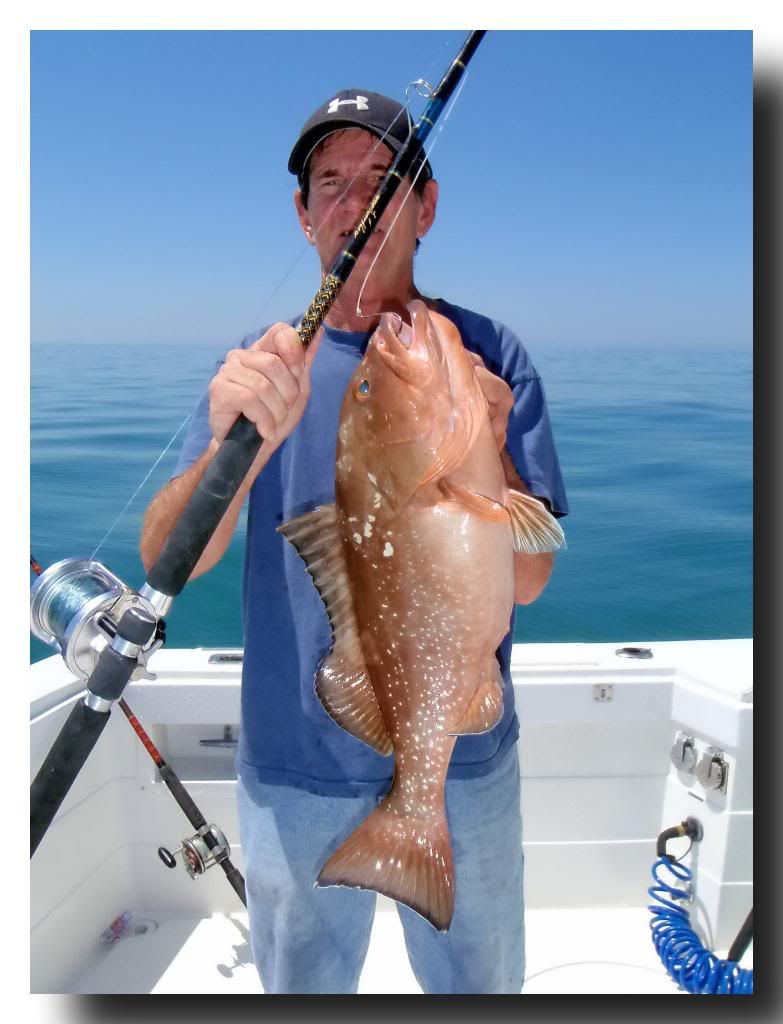 A DELICIOUS hogfish that was speared in 65' of water!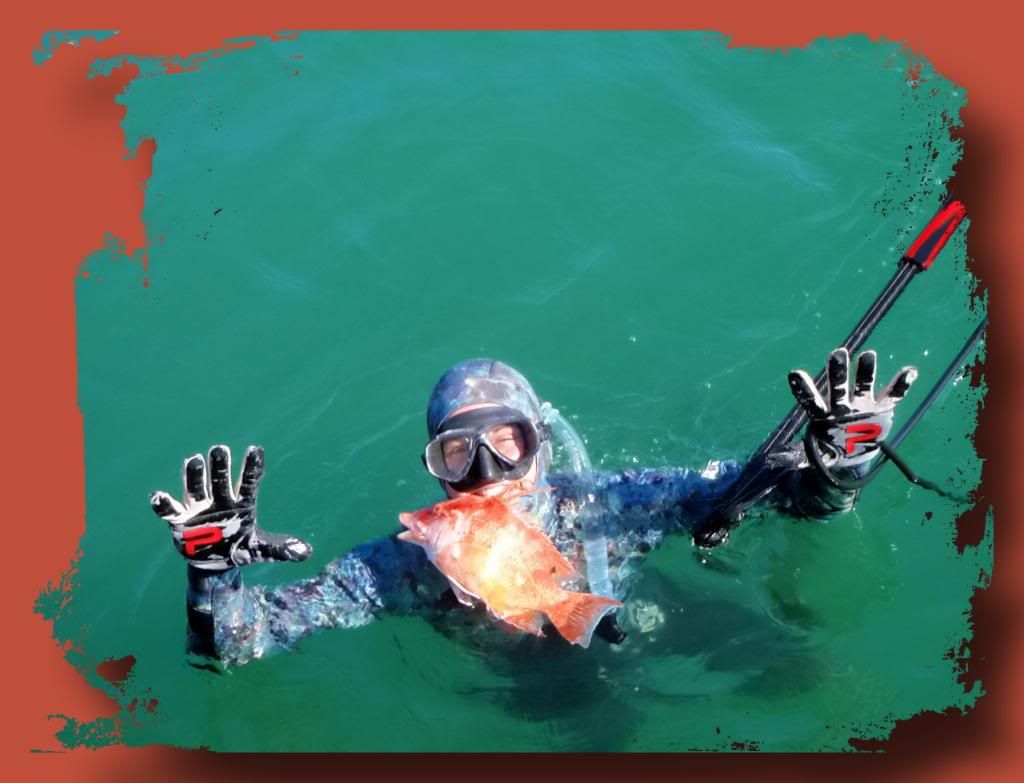 A happy captain and crew!!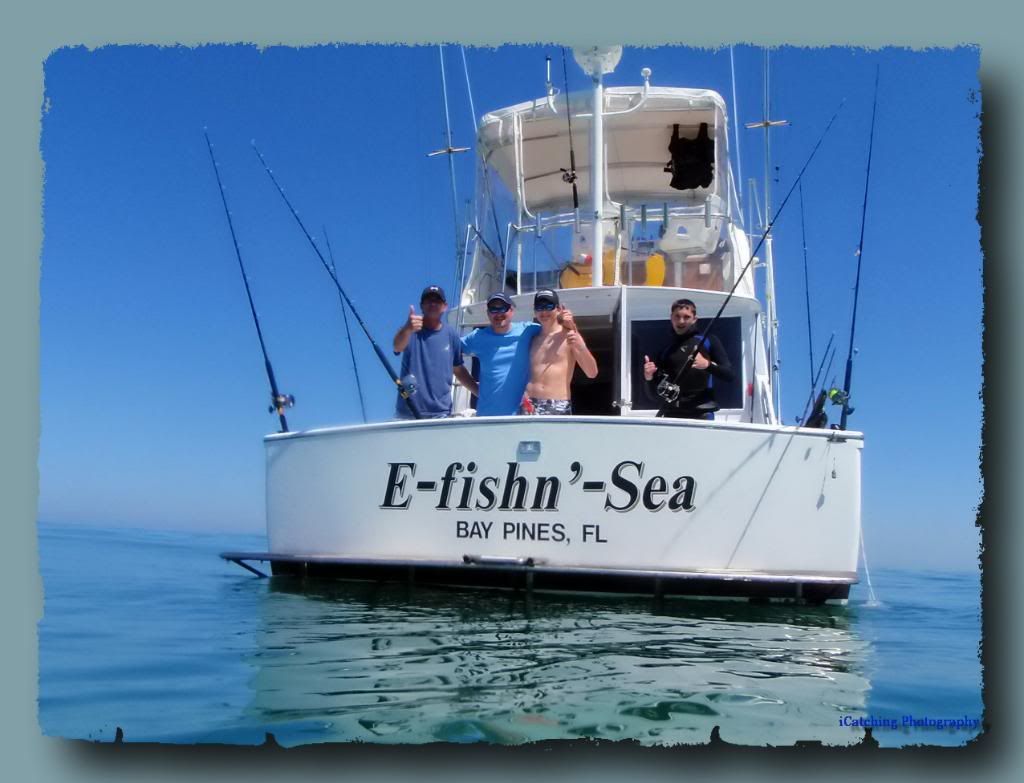 Just a public service announcement...Don't leave port without one!
If you're thinking about a sport fishing type vessel, you can't find a better one than a Chris Craft Commander!!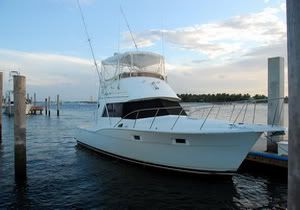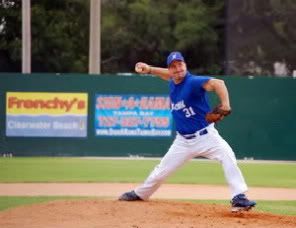 1980 Sport Fish 360-0194F
My two loves in life (after my wife and kids)...Boats and Baseball!