Hi Brian,
Yes indeed I have your photos saved in the archives and they reveal what I think is a forensic clue about why your motors don't have the PRV.
It sure looks like you have the closed cooling motor setup that has been converted to a standard setup. Here is why I think so, compare the two photos below.
FIRST PHOTO, STANDARD COOLING.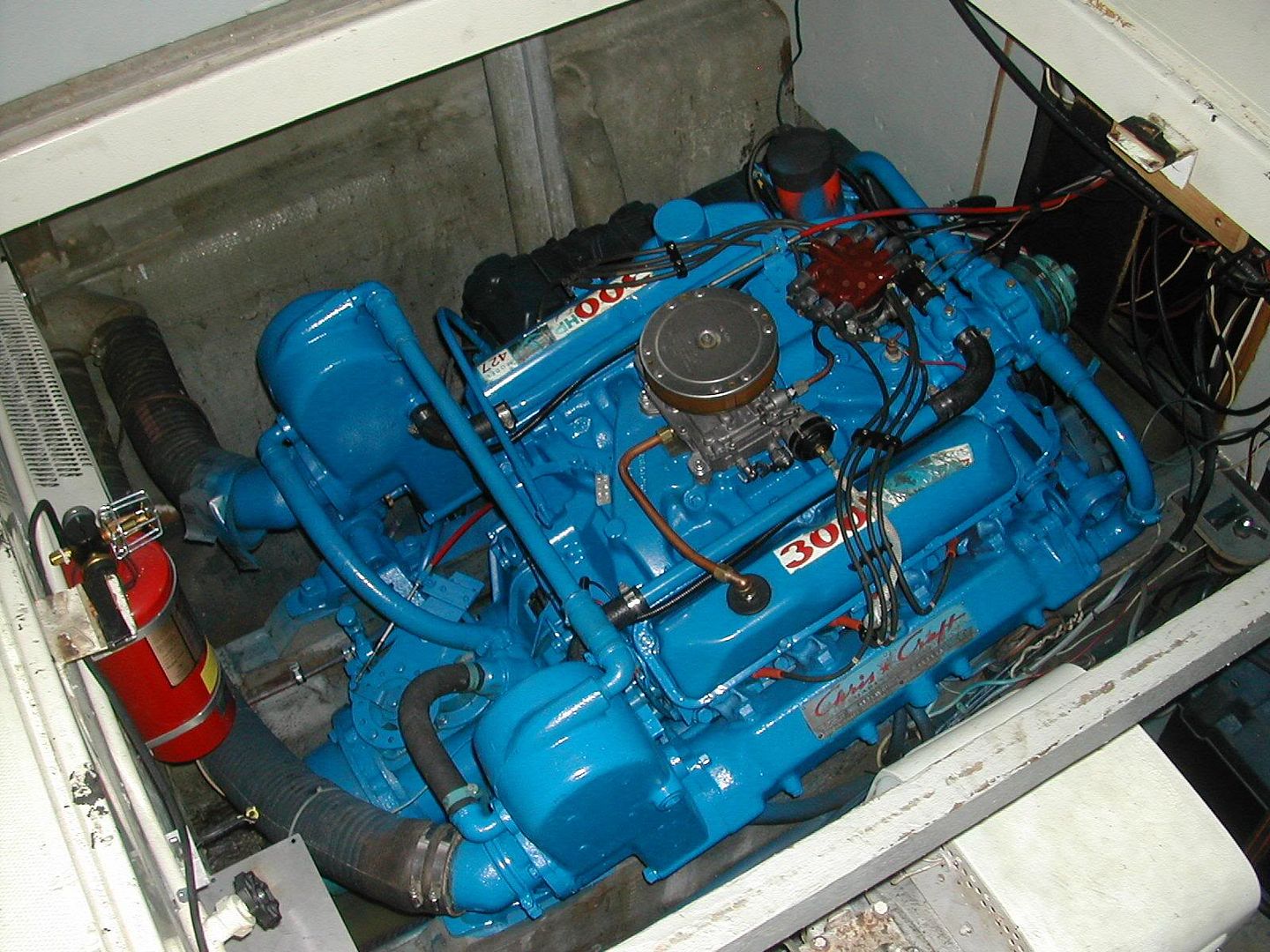 Note the following: Sea water pump delivers water to two locations, one goes to the oil coolers and virtually all that water is dumped overboard after it passes by the PRV. When the motor is going slow, the oil does not really need to be cooled so the PRV is closed due to low pressure, and all the water is going into the exhaust logs for preheating, and then into the block, finally dumped into the riser. Key point: two circuits coming from Sea Water pump.
Now we have the Closed Coolins system below, note how the Sea Water pump only has one delivery point. Now for the forensic clue I spotted in your photo (attached below), look at the diagram for the water flow RETURNING from the heat exchanger.......see how that flow enters the Circulating Water Pump. That pump ONLY has a return port like that if it is on a Closed System. Your motor (photo below) has such a return port on the Circulating Pump, and therefore I conclude it was a Closed System once, but had the surge tank and heat exchanger removed, now it's a almost Standard Cooling system, and I don't see any PRV valves.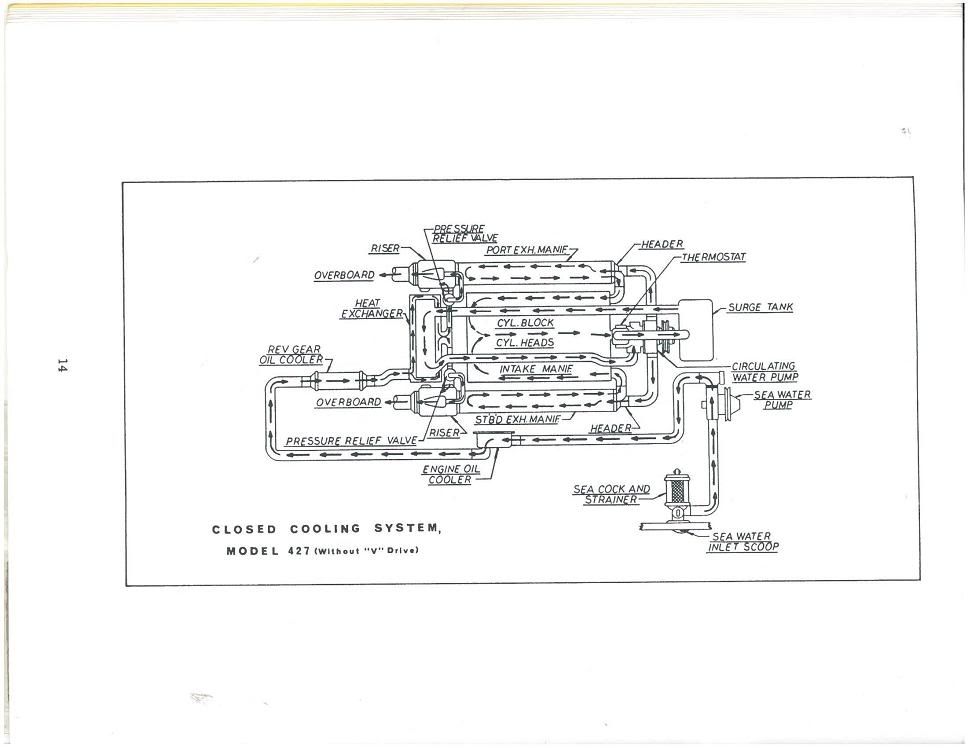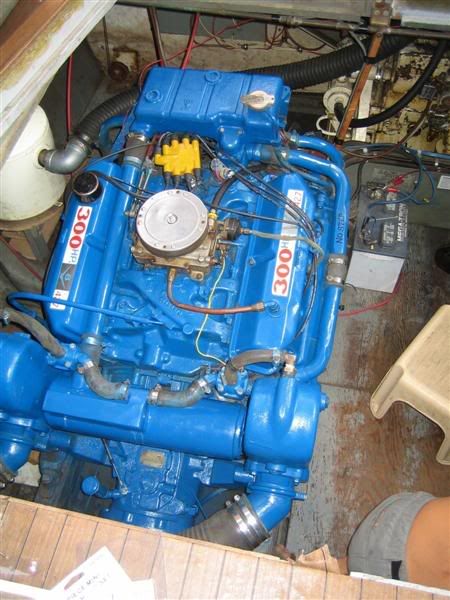 Your motor photo below: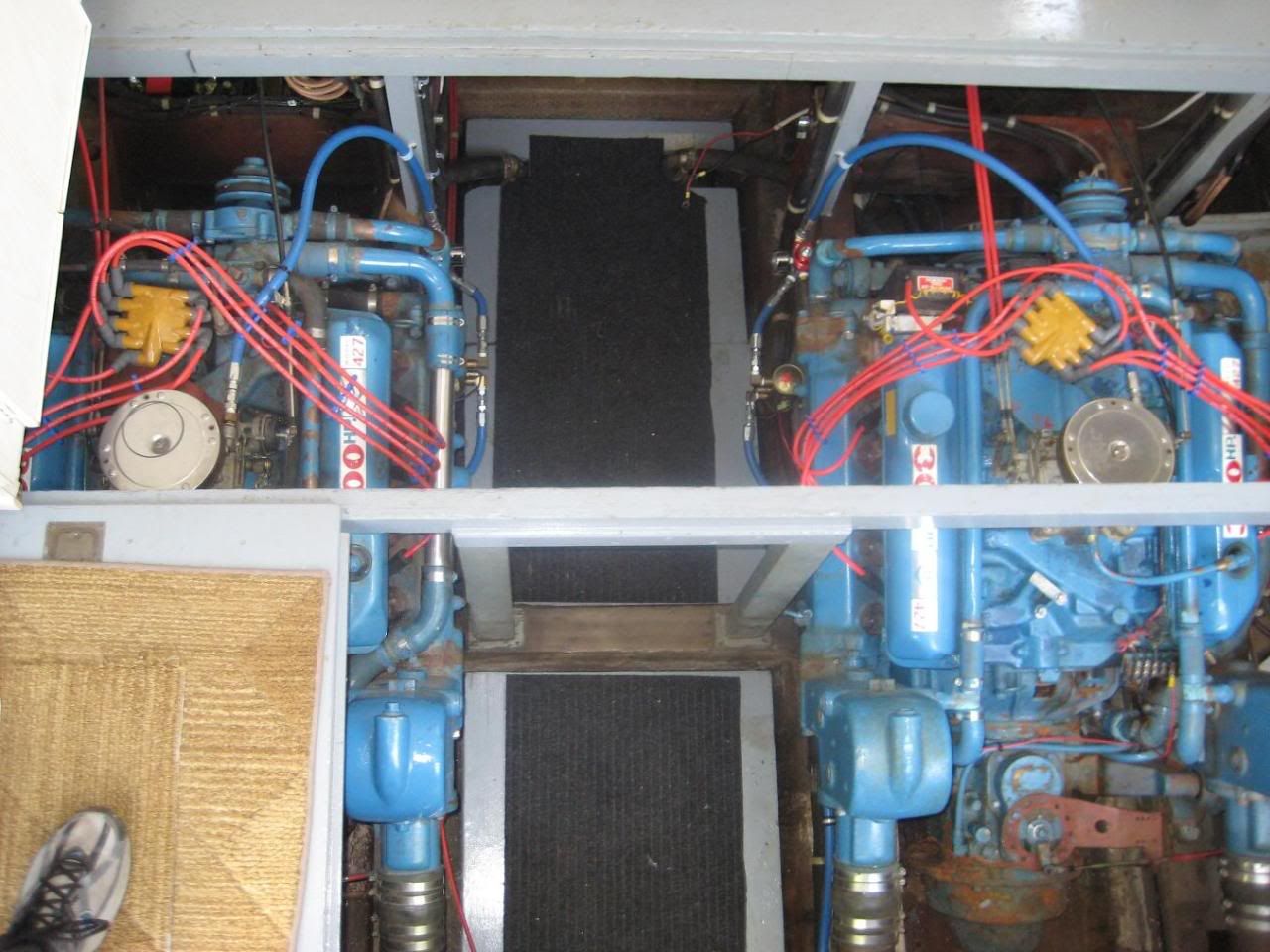 Here is another view of your motors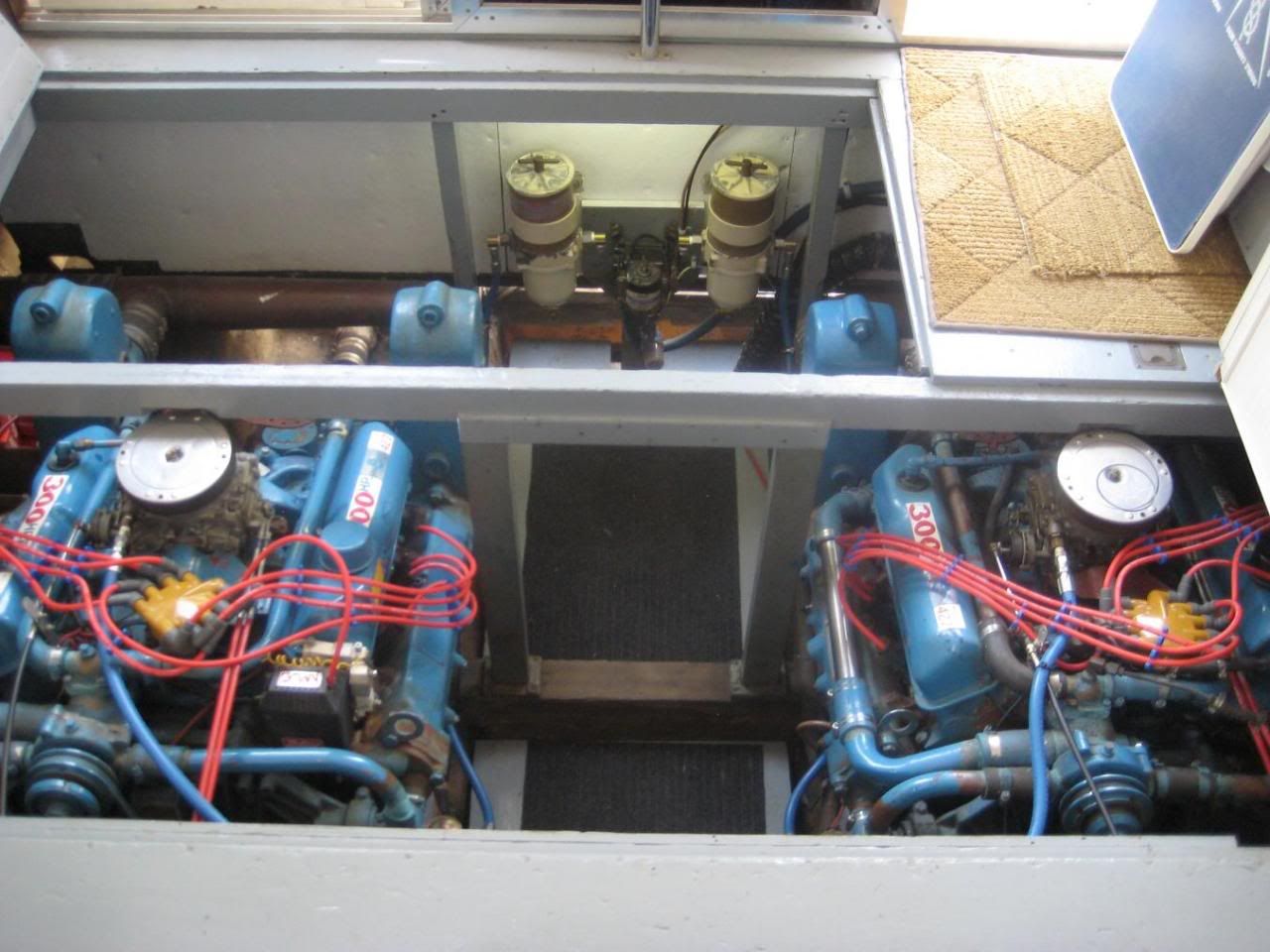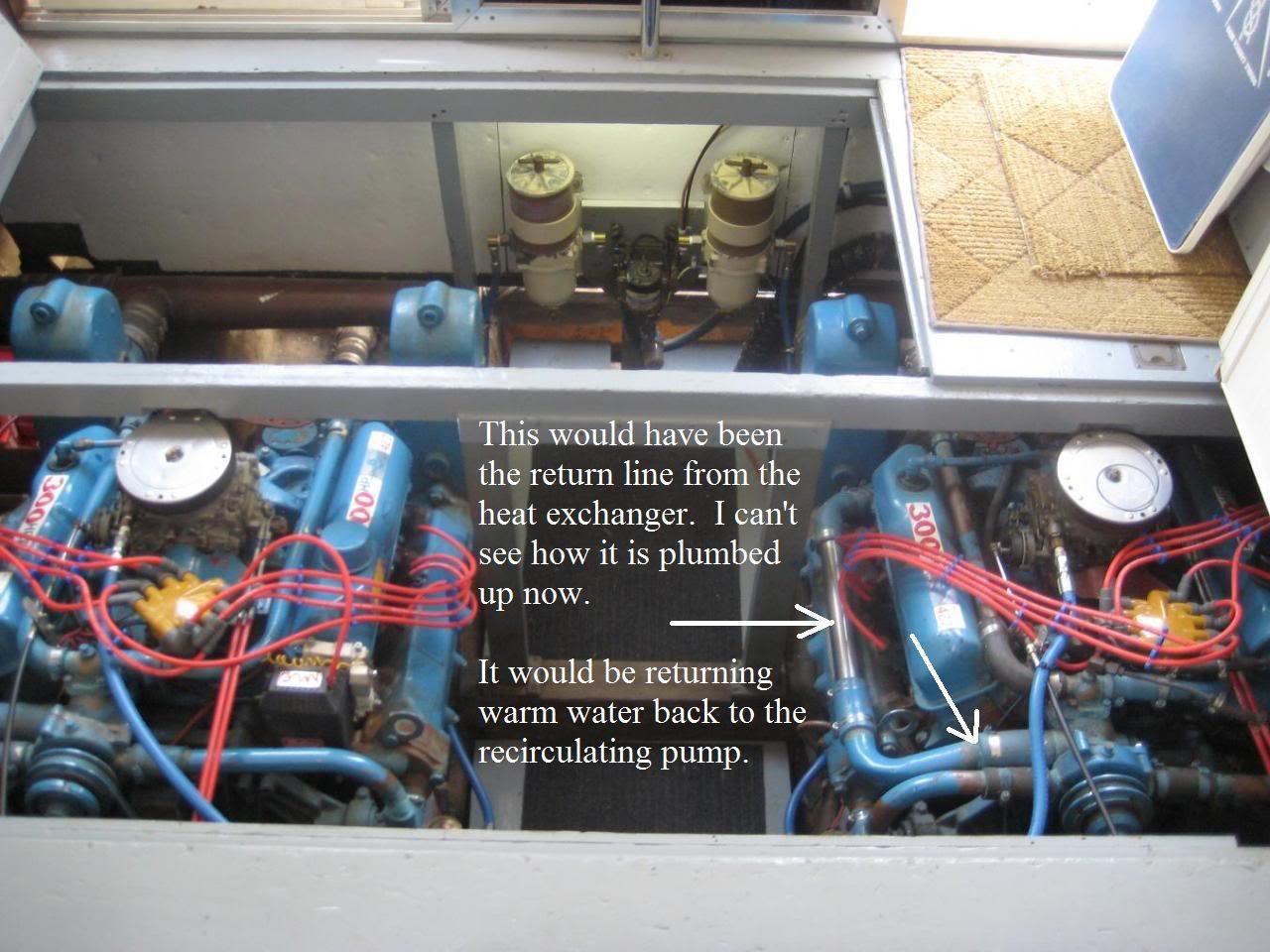 I will bet you, that if you look at your Sea Water pump it will have one outlet.
This outlet goes directly to the oil cooler, to the transmission cooler, and then it goes to that line I identified in the photo with the white arrow as your MAIN SEA WATER FEED TO THE MOTOR. If this is so, then your main source of cooling water has already been pre-heated by the oil cooler and the transmission, before it ever gets to the motor. Also, it would appear at higher speeds your are getting a LOT of pressure and flow through the motor with no PRV capability to bleed off excess pressure. check it out and lemme know.
Regards, Paul