A big
"WELCOME ABOARD"
to you Mike, and congratulations for getting a 47 Commander with a pair of the 8v53s. That is a sweet combination. I'm going to pass on the fuel consumption question due to not having experience with this particular engine, and hopefully someone who does have some direct experience will chime in. Hopefully the title of my post will attract some attention. I will say the 8v53 is a fairly rare combo in the overall Detroit portfolio, but it is fairly common in Chris Craft boats, well thought of, and very durable.
If you know the dimensions of your tank we can do the math and calculate the rest. It becomes more difficult if the tanks are cylinders but hey, we do have the technology. It becomes even more of a challenge if the tanks have a diagonal cut like my 38. If you can place a mark on the stick where your low point is now after running the three hours, and then at the dock (assuming the low speed idle into the slip didn't appreciably consume significant fuel at all) you can fill back to the 5" mark and get an idea, but obviously not all that accurate. On my Chris Craft boats I have marked my fuel stick according to fill ups. In other words, one day when I was at a quarter tank full, I topped off and then recorded on the stick how many gallons it took to fill from the quarter mark to full. Then again, I did the same on the other side of the stick for a half tank, etc. That gives me a great feel (after running the boat for a while and getting to know the characteristics better) of my fuel consumption.
I would think the boat is in the 1-mile per gallon range at 10 kts, perhaps a bit less at the 2500 rpm speed as you are chugging away pretty strong and pushing a lot of weight. With a boat this big, speed is a secondary issue of course, as you are enjoying the luxury of square footage bigger than some houses!
Regards, send photos!
Paul
Below is a reprint from our archives, thought you would enjoy.
Here is a Detroit Diesel 8V-53 as installed in a 1968 Chris Craft (Roamer). Today the 8V-53 seems to be somewhat rare, although the same parts from other 53 series motors will fit this one too. The 8V-series apparently built more in the 71 cubic inch cylinders than the 53. These motors were used in marine use, have been used in large motor coaches and American LaFrance fire trucks as well, and they have shown up in numerous different types of military vehicles too. They are 2-cycle diesels and should ONLY use straight 30W or 40W oil, and not the multi viscosity oils.
Here are some other documentation photos of this series.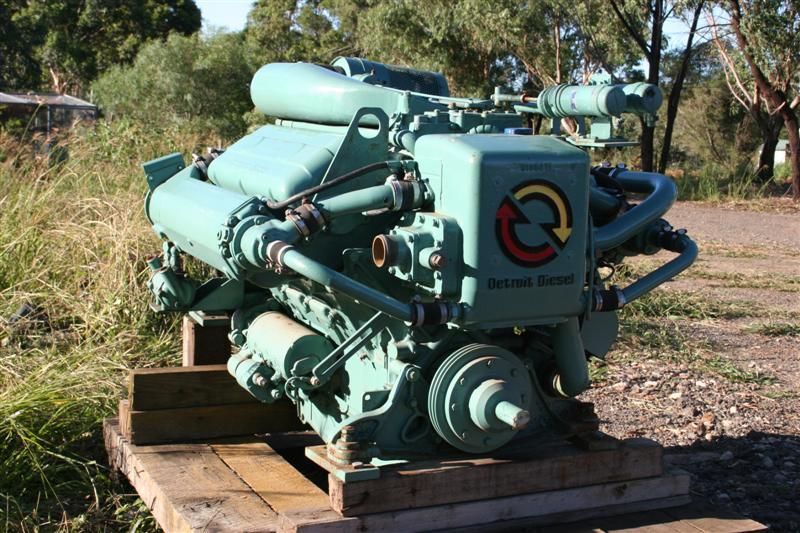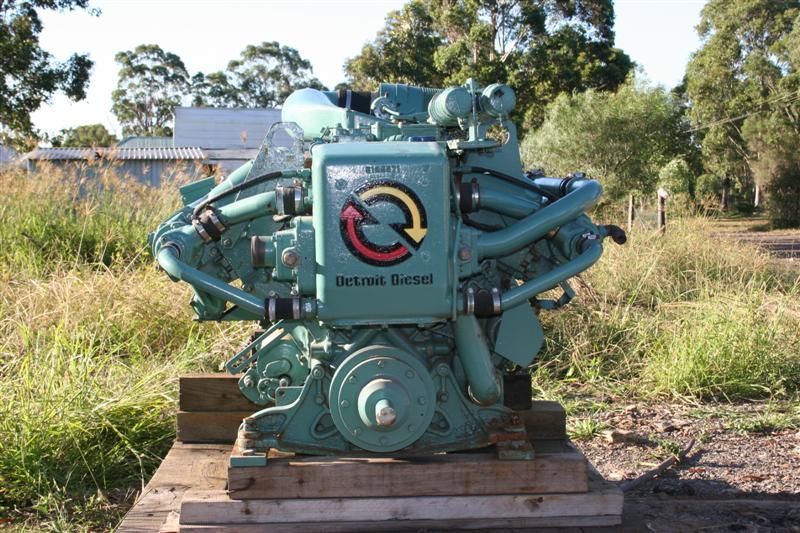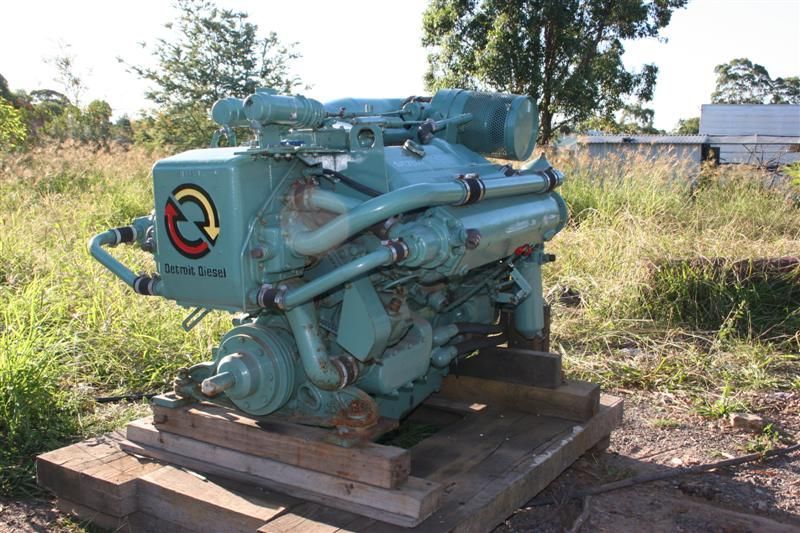 So if you want to hear one run, check out these videos. Would seem to make a great boat motor. Hmmmm, wonder what one would do in a 23' Lancer (probably sink it, ha).
http://www.youtube.com/v/DSXKCG53zaA&hl=en_US&fs=1&rel=0
http://www.youtube.com/v/vVG2YVqCydg&hl=en_US&fs=1&rel=0