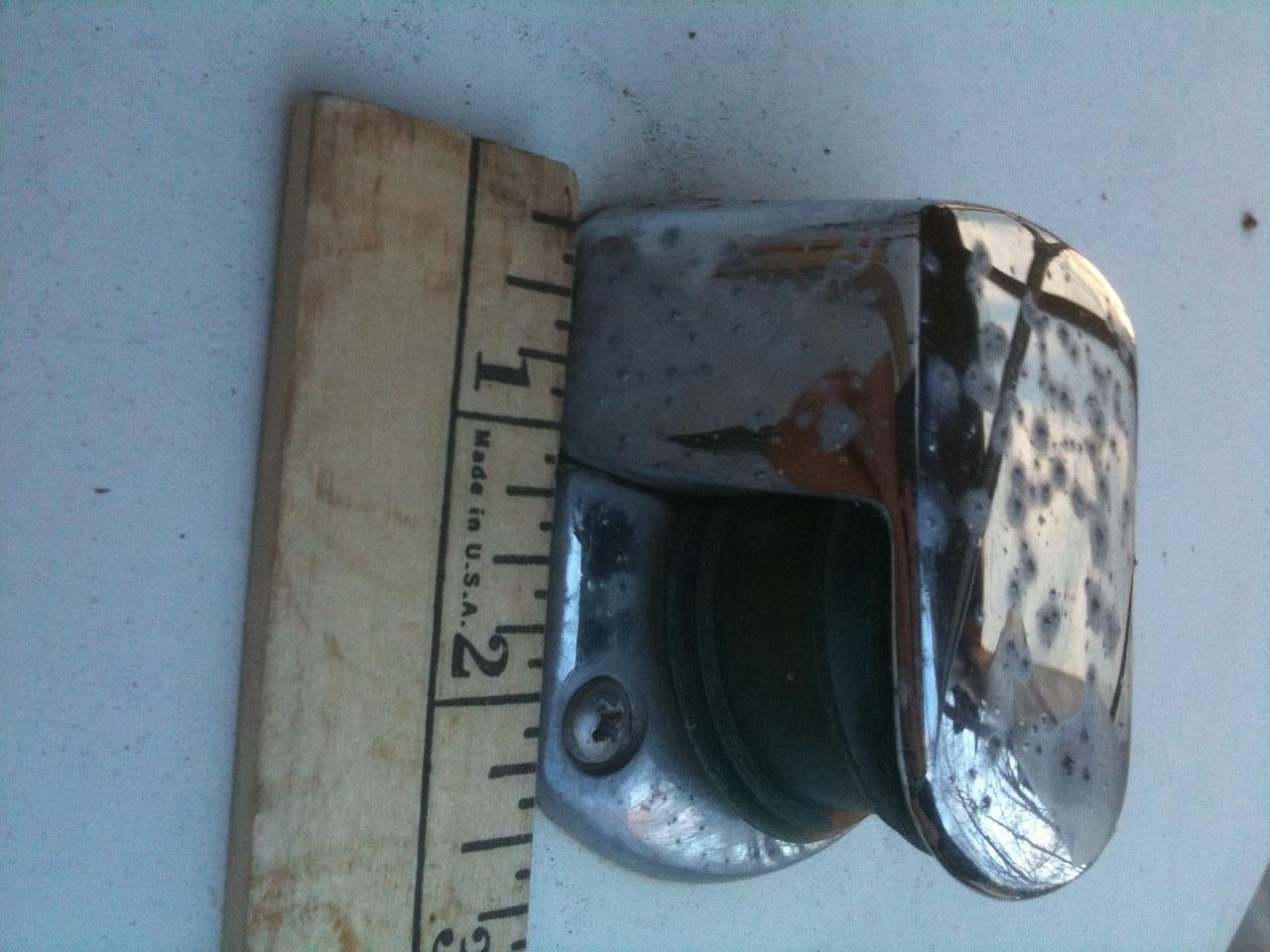 Here is the bow light off my 1973 23' Lancer. It looks like it is the same light on Mike O'Brien's 23 Commander.
Also, however, I see a 23 Commander with the same light as the 19' Commander! Now the question is, "what is the proper light for the 23 Commander", and did the Lancer 23 use the same one? Also we note some other deviation in the Lancer line, interesting how we can track this so many years later.
Here is an early model 23 Lancer with aft clamshell vents instead of the AFT louvers on my 1973, and torpedo cleats. The bow light looks different than my 1973. I believe the early Lancers used torpedo cleats, clamshells aft, and perhaps a more slender light fixture. The later Lancer 23 used the cleats I'm showing in my documentation, side louvers instead of clamshell vents, and it appears the same nav light as the 23 Commander.
I recall seeing an elongated nav light design on one 23 Commander and then the shorter version like my 1973 Lancer has on another Commander. More research is needed! I like the torpedo cleats, by the way.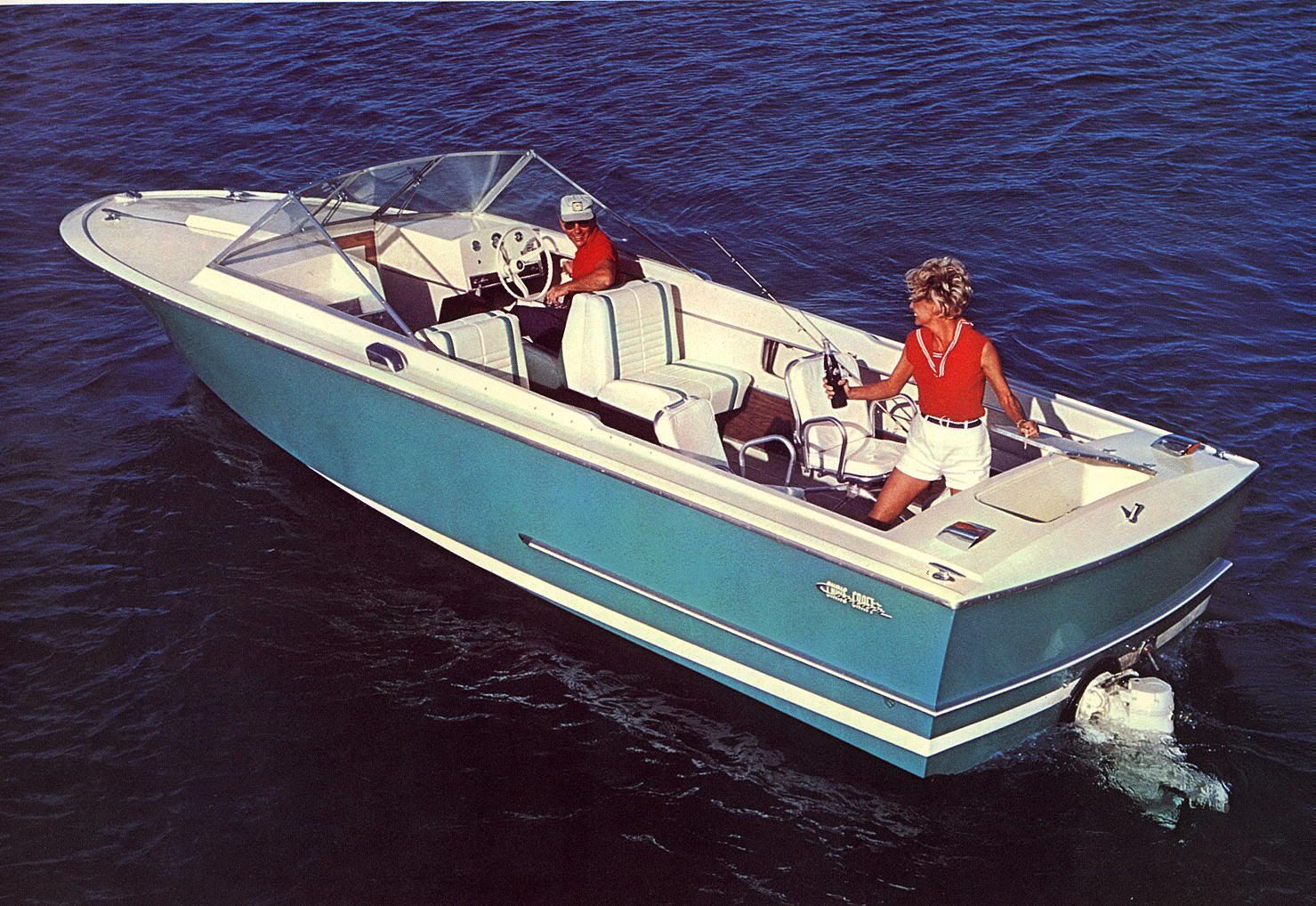 Here is Mike OBriens Commander and the bow light looks the same as on my 1973 23 Lancer. He also has the torpedo cleats, hmmm.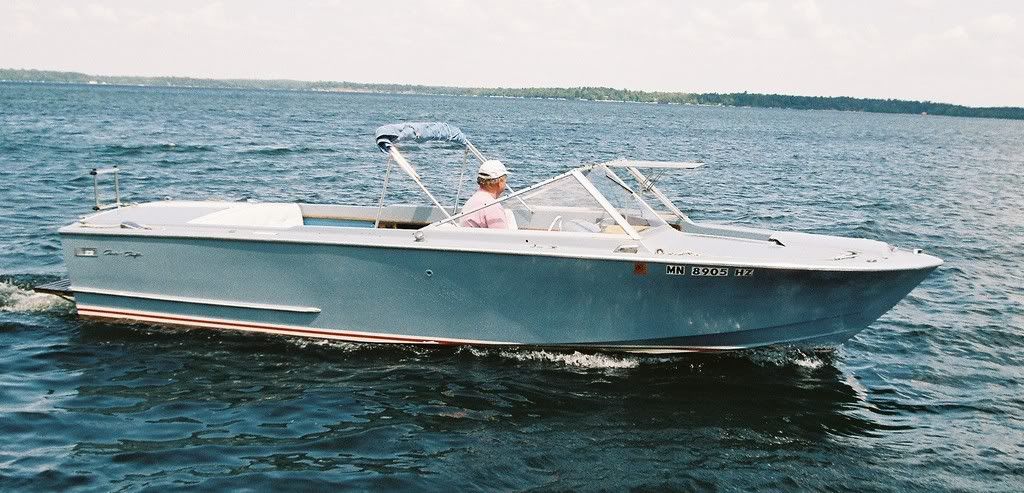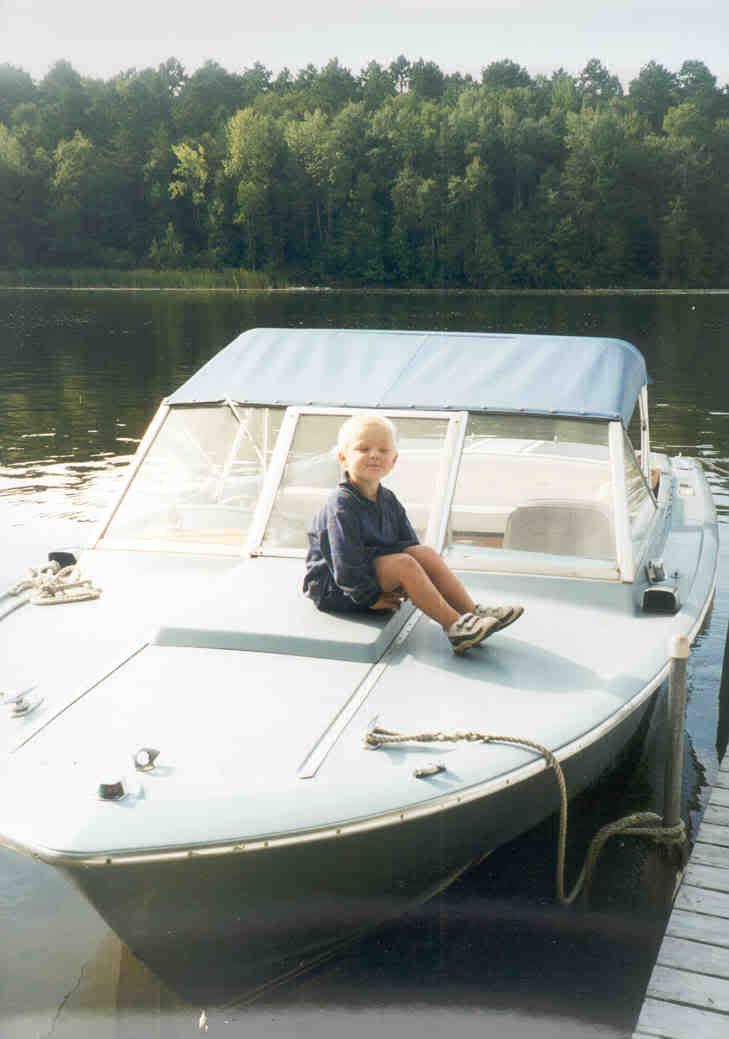 Original marketing info with torpedo cleats.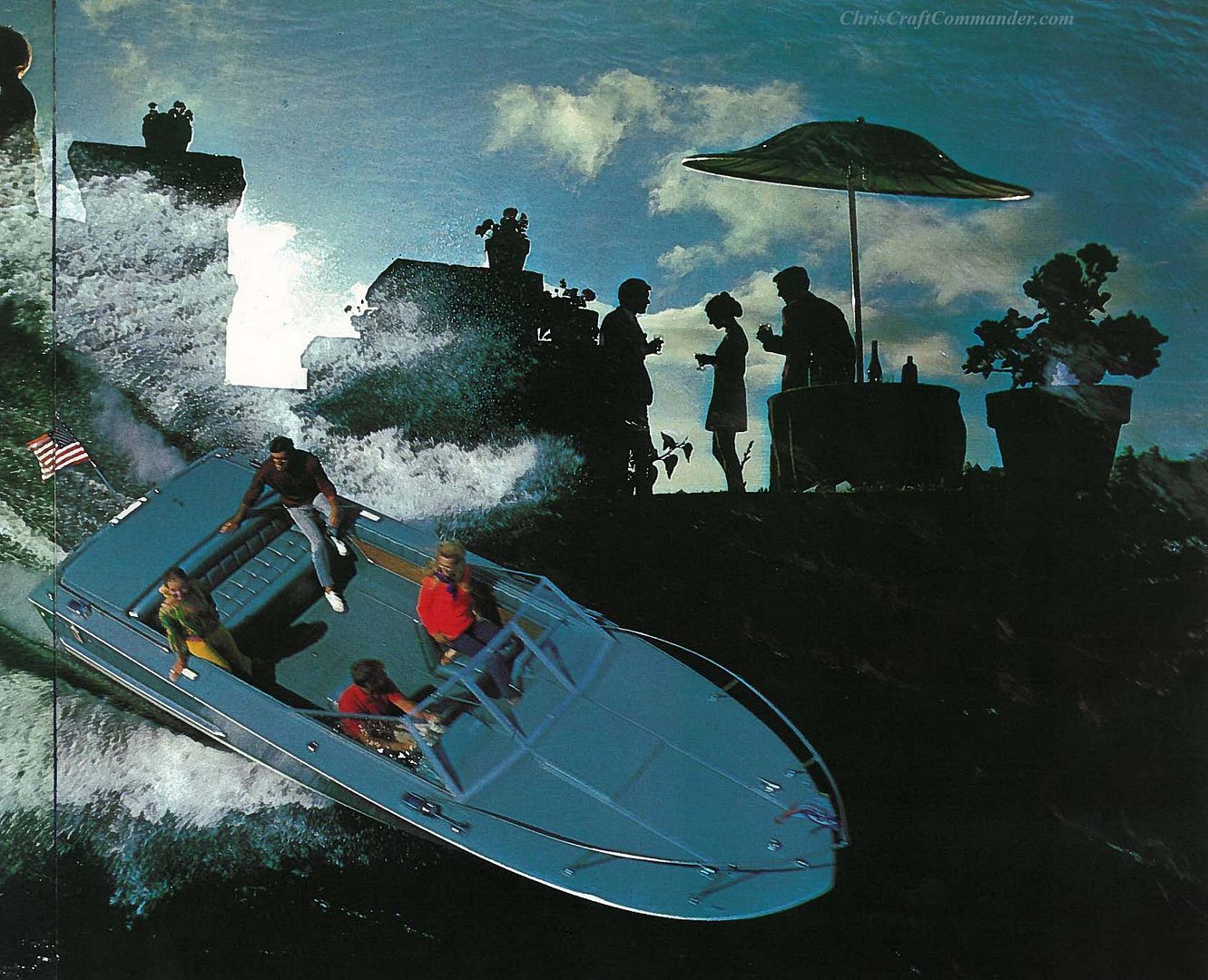 Here is Wes Stinson's 23 Commander, and it has the teadrop torpedo cleats, and what "appears" to be the same or similar light fixture up front.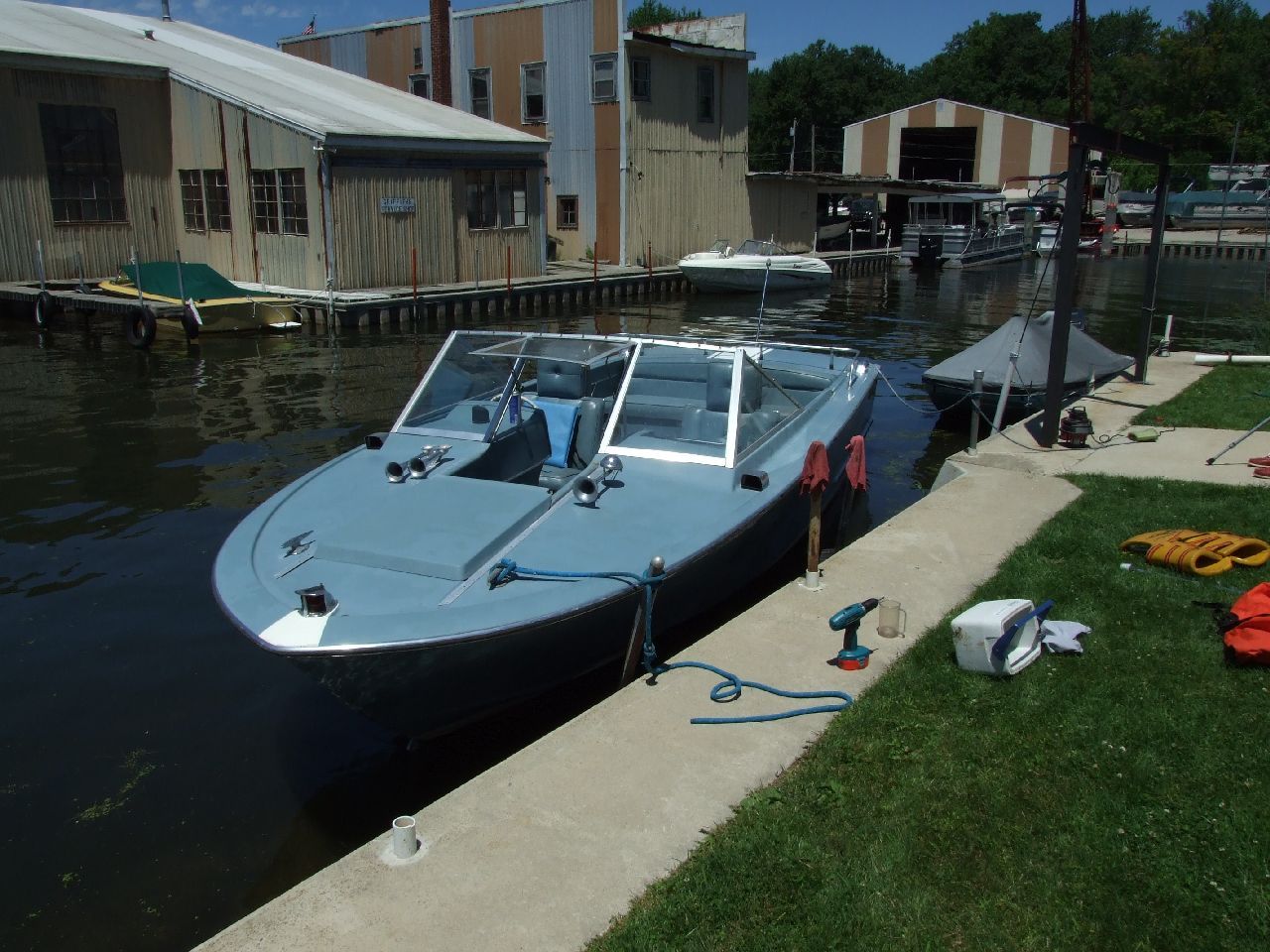 OOoops what's this nav light?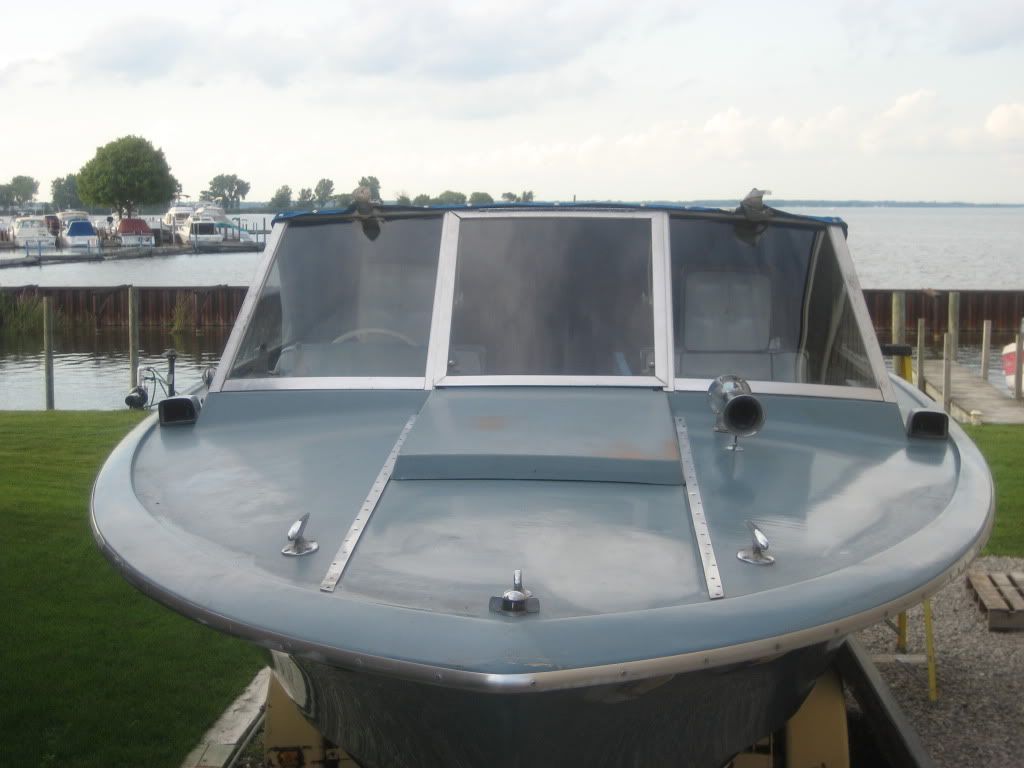 Uuuuhh Ohhh it looks like it could be stock Chris Craft, here it is on a 19!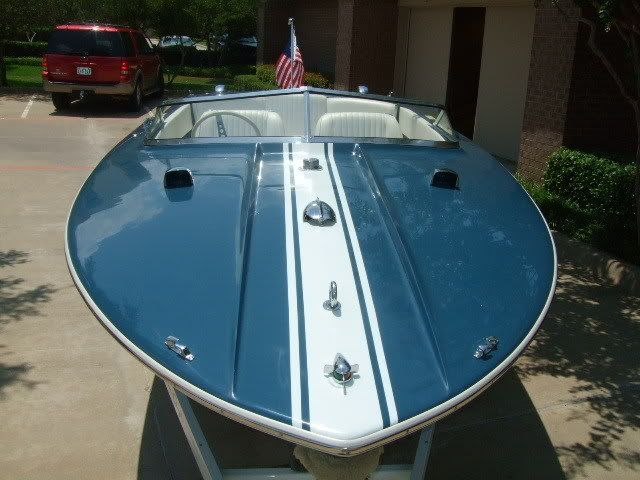 Yup, it's original equipment allright, here is Chris Smith's boat.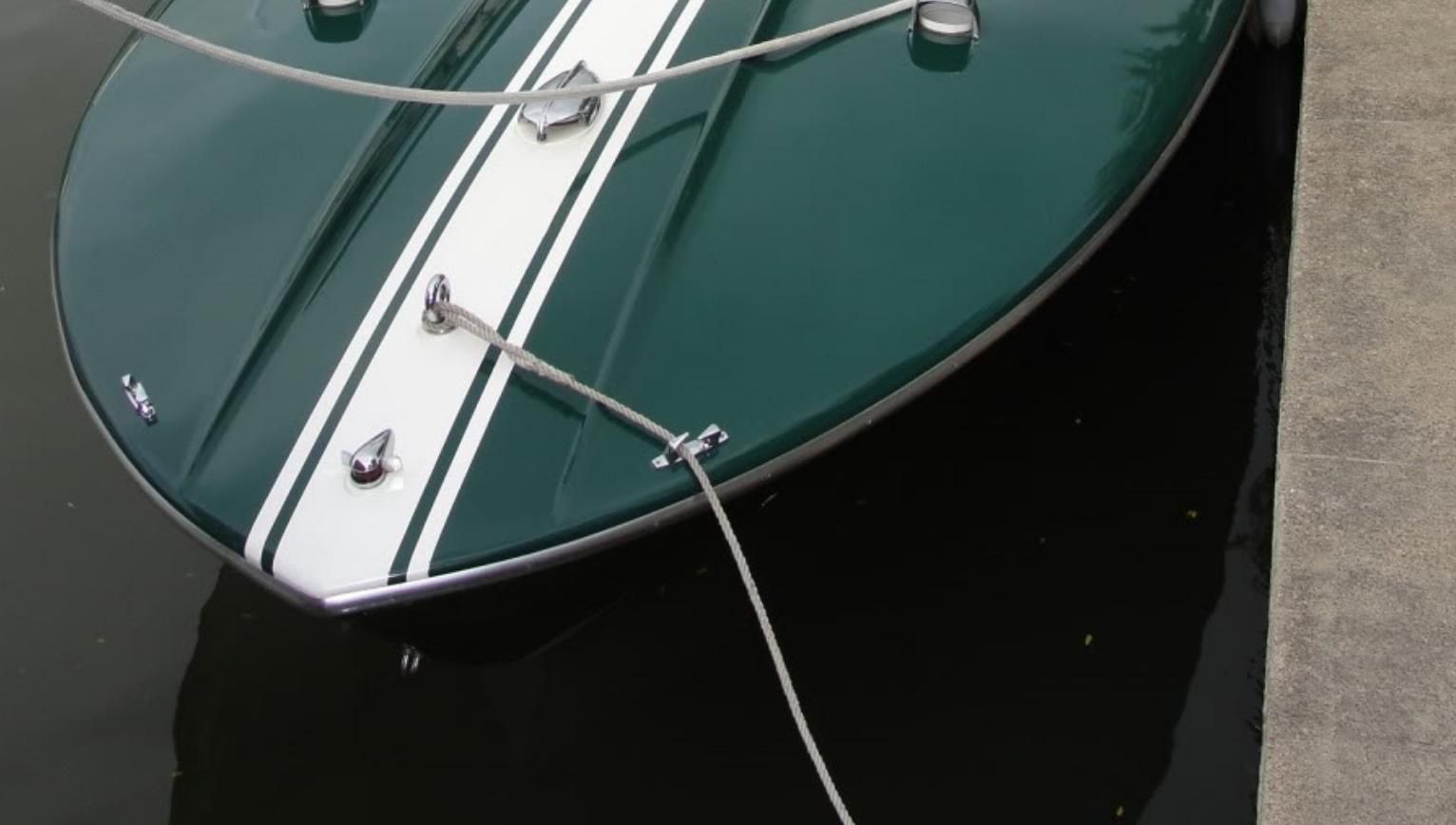 And more...............it is amazing what you can find in the archives.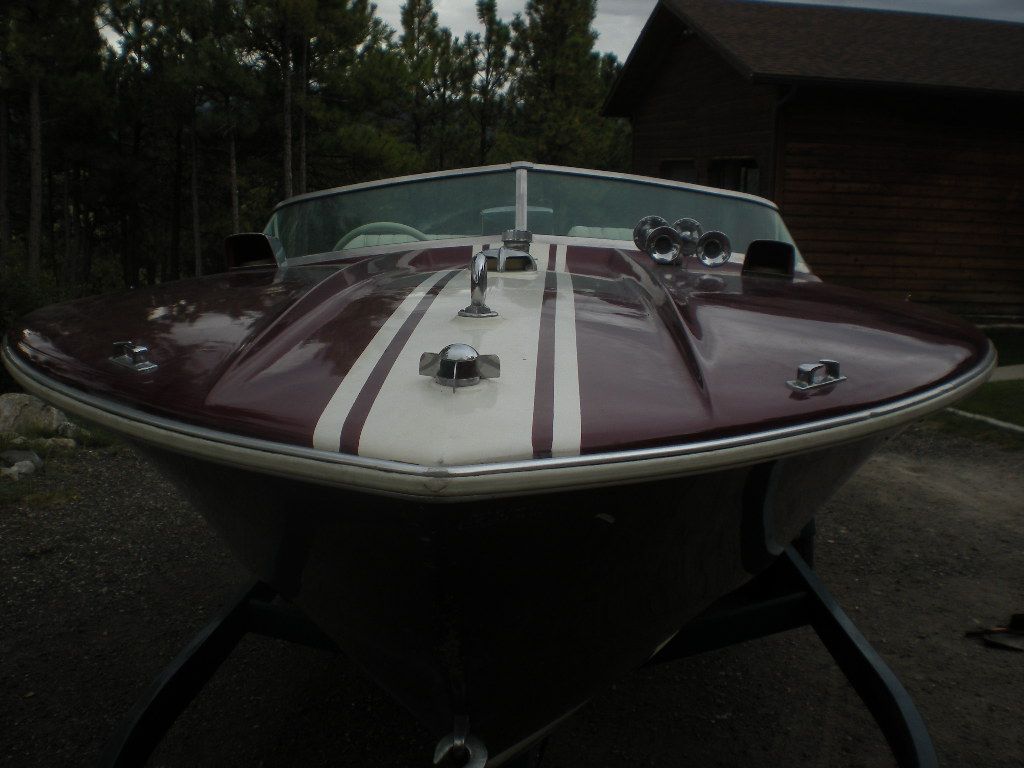 This concludes at least one thing, the light on the 19 was as shown, and it shows up on at least one 23 Commander.
Could this be the "First Year Commander light fixture"? Time will tell.
In any case, here is the big dog going into the 23 Lancer project, by the way. You can tell because it is the
Starboard RH rotation motor, can tell because the exhaust pipe is pointing to Starboard. The motor
will be shedding a LOT of weight, by the way. Those iron exhaust manifolds and risers come off,
and the 80-pound iron intake manifold comes off and a 27-pound aluminum intake goes back on.