Hi Serge,
Always good hearing from you, hope you and yours are all well.
I looked at the photo you referenced, included below, and I see what you mean.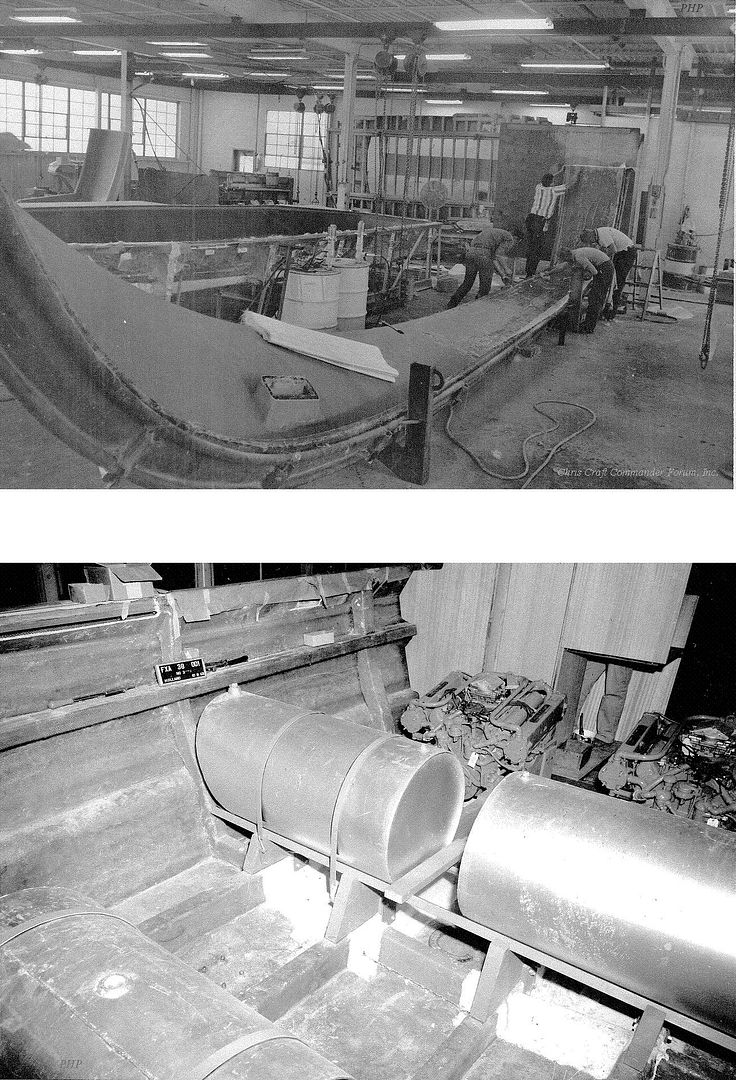 I am sure the keel drain passage in the bilge passes under this construction all the way to the transom. It is a bit different than my 1966 model, which has a wood bridge over top of the main structure, rather than a fiberglass assembly like the #001 shows here.
In manufacturing they would undoubtedly be testing some technique on that very first boat, and eventually once they got it all figured out, the production mode would kick in with a more constant approach.
That's my guess anyway.
Note the lower photo of my 38 Express hull showing how the bottom does flatten out a bit but the keel shape extends all the way back.
Regards,
Paul