FANDANGO is a remarkable boat. Janet and I first saw her at South Haven many years ago, and at the time I told then owner, Greg Grow, that if he ever wanted to sell THAT BOAT to call me. So he promptly sold it to someone in Tennessee at Paris Landing on the Tennessee River, lol.
That person passed away, Reece Ewton of Nashville bought the boat, then sold it to another friend of mine, Captain Ron!
I've been aboard a few times since, and yesterday Janet and I, along with Captain Ron and friend Vicki, took a wonderful cruise on Old Hickory Lake, it was 100 degrees but comfortable up on the flybridge and we even got a bit wet when it rained ever so lightly. All you have to do to stay comfortable in really hot weather is to have some degree of shade and just keep moving fast enough to create a little breeze. Most of the running was at cocktail cruise speeds, Friday afternoon there were very few boats out there, and we had a wonderful time.
Here is Captain Ron doing a perfect docking job!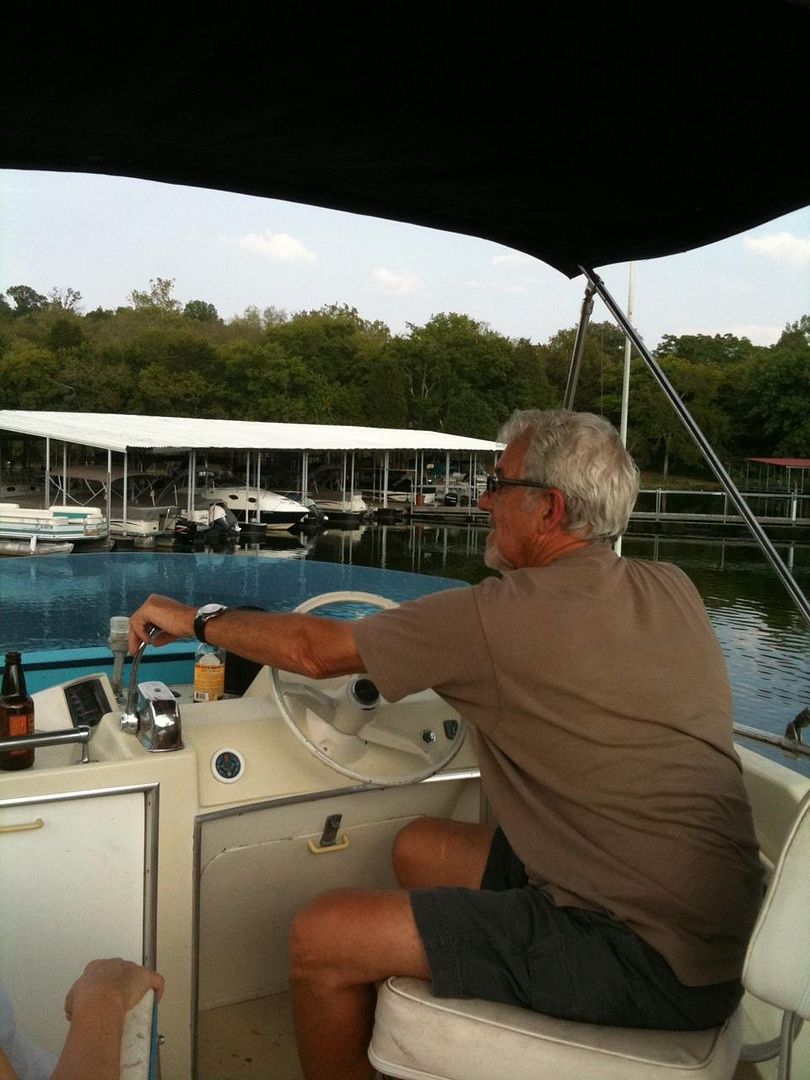 1973 interior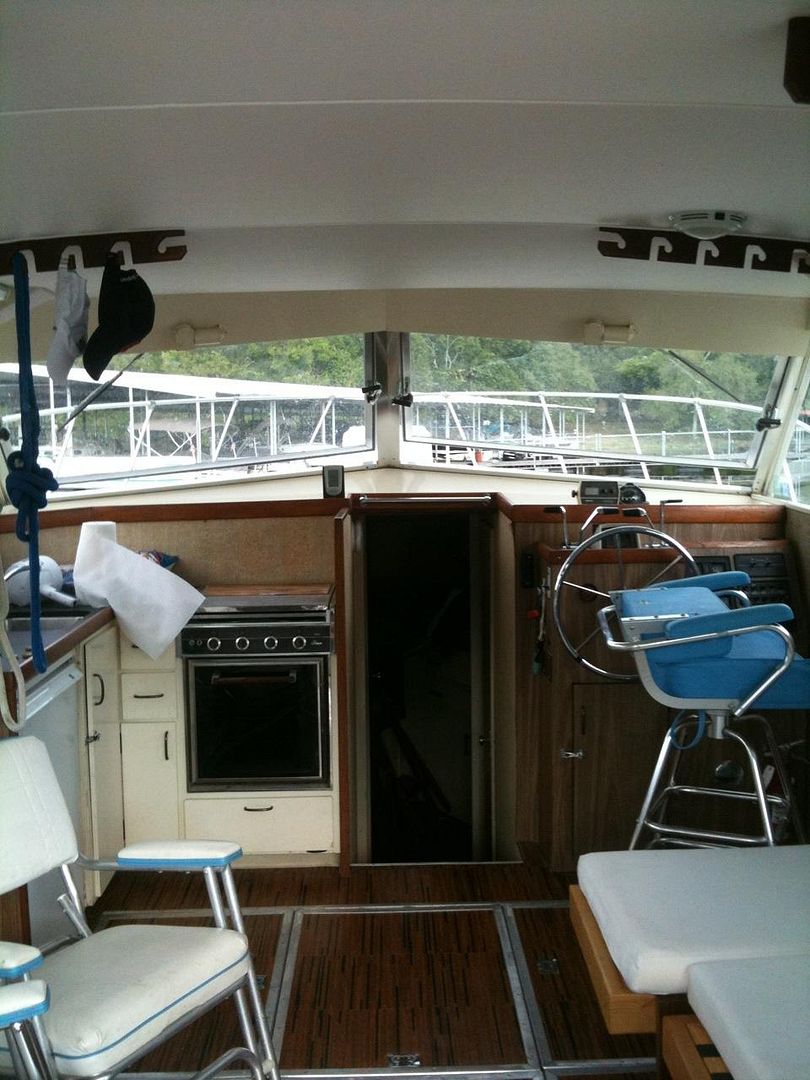 Here is how Captain Ron has fitted out the aft deck. It is very comfortable but the white is going to be tough to keep looking that white, but I admit it is very yachting!!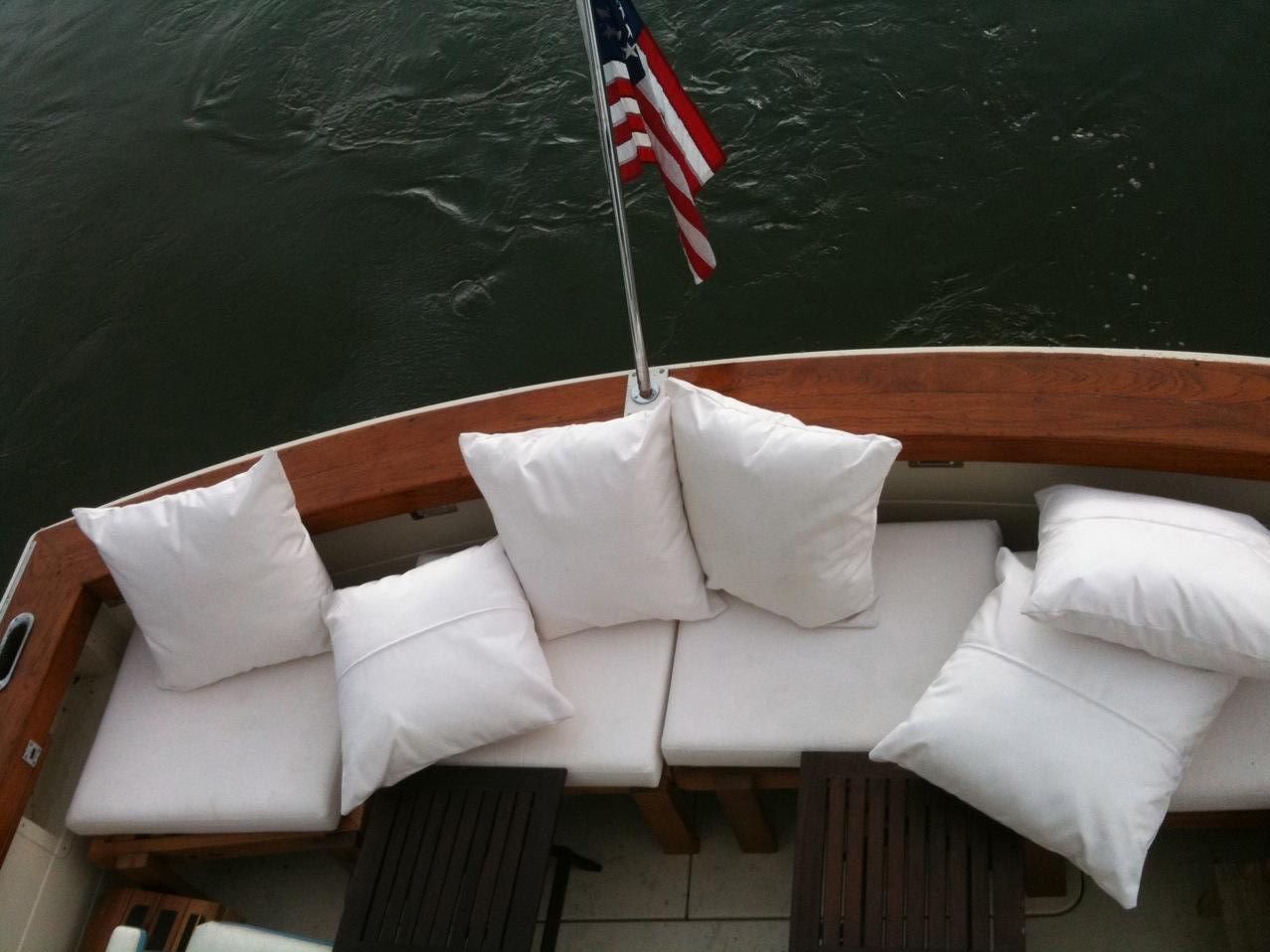 Thanks Ron! We had a great time aboard.
Paul & Janet
We have a fabulous photo documentation of this boat. Here are a few I took in November a few years ago when Reece first brought the boat into Middle Tennessee waters.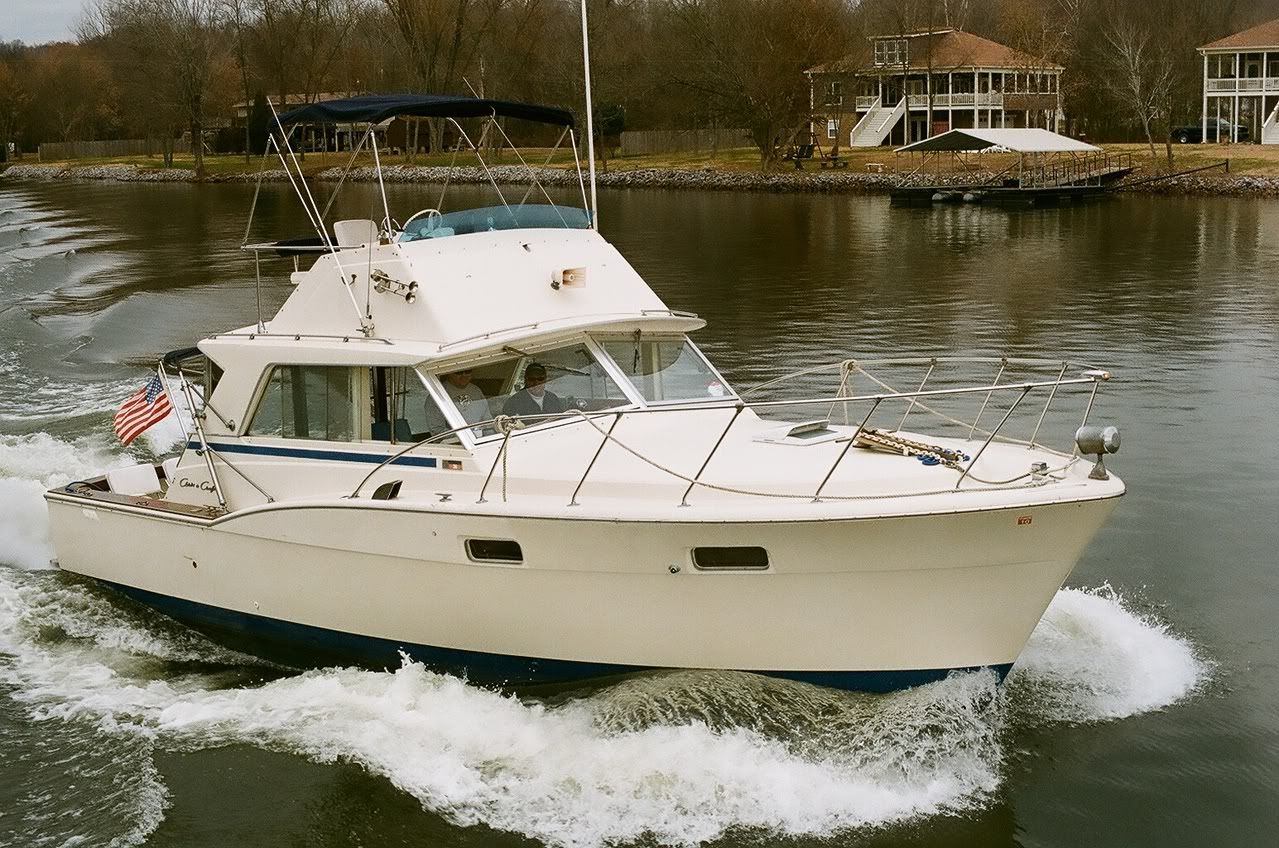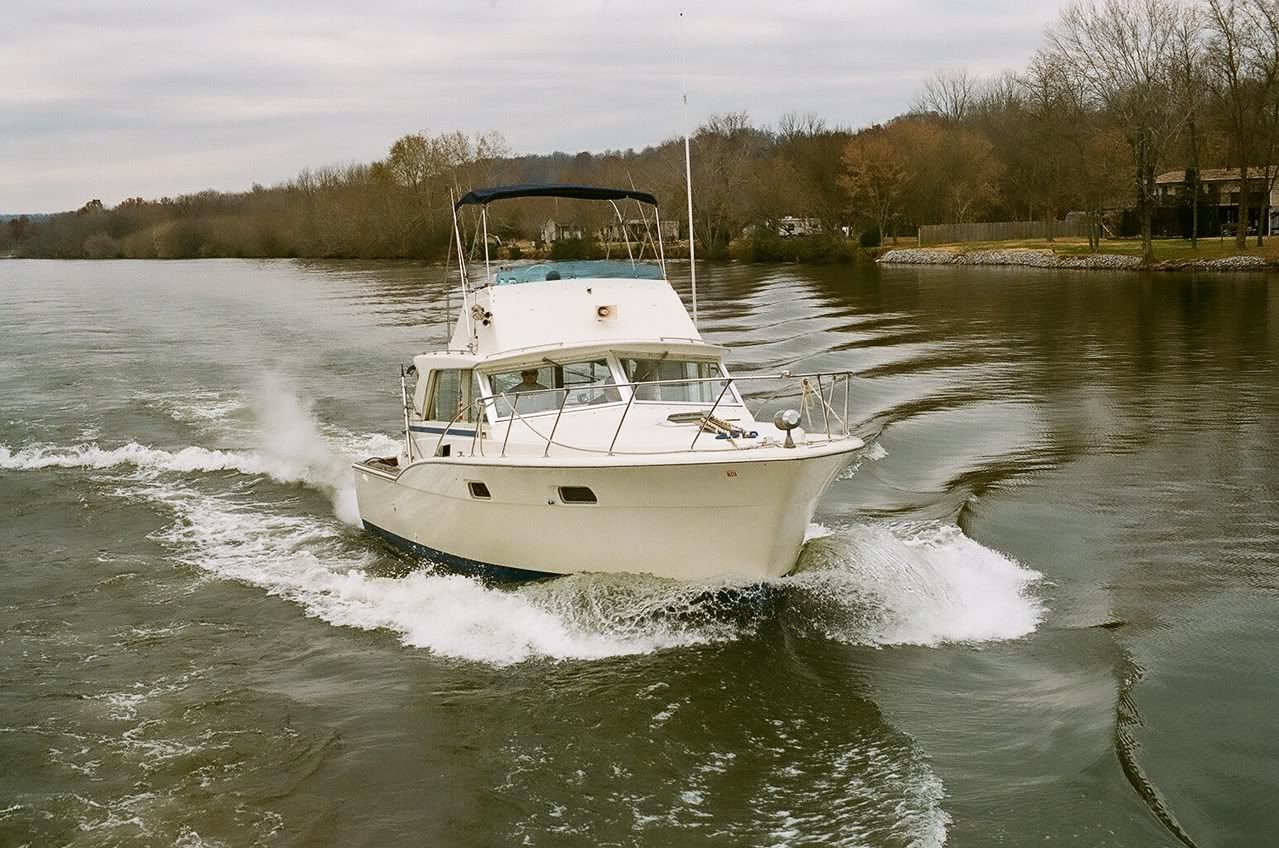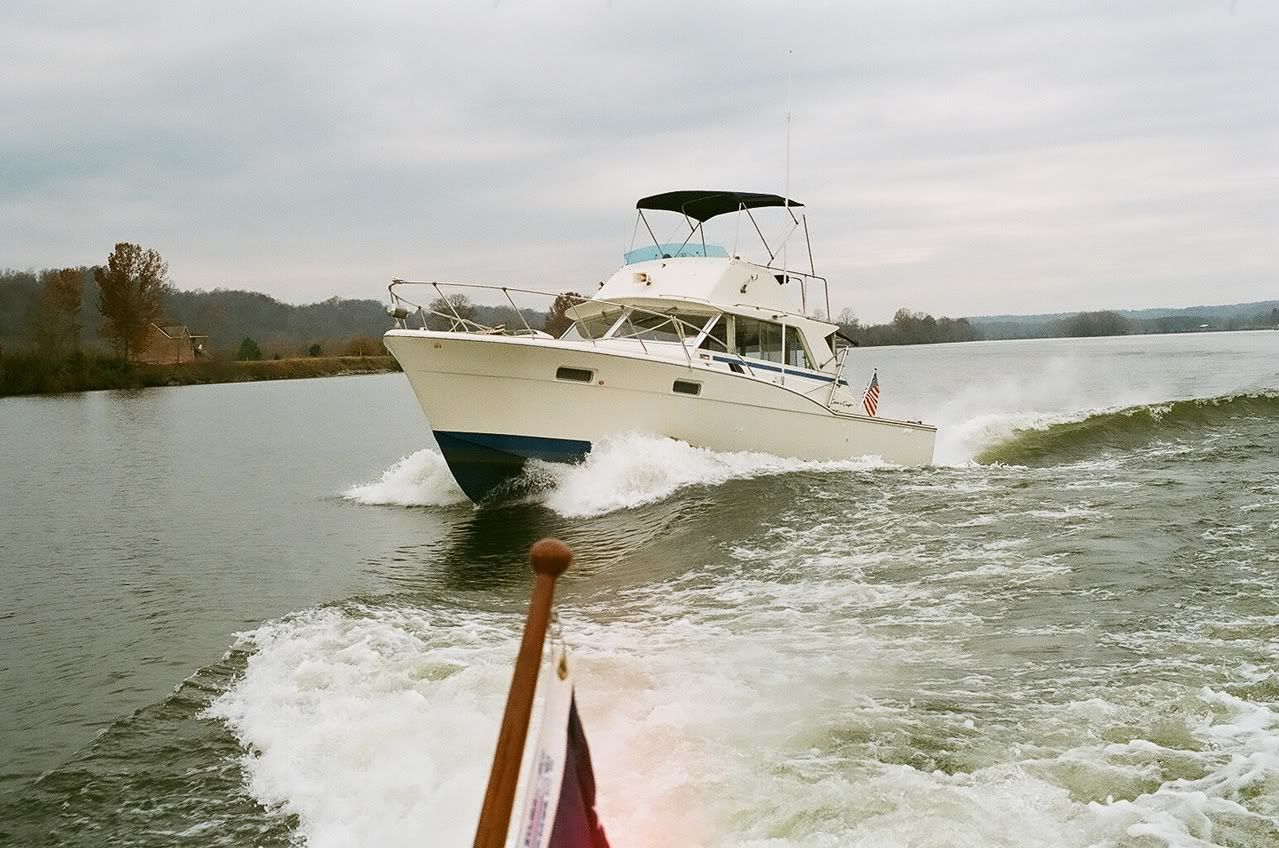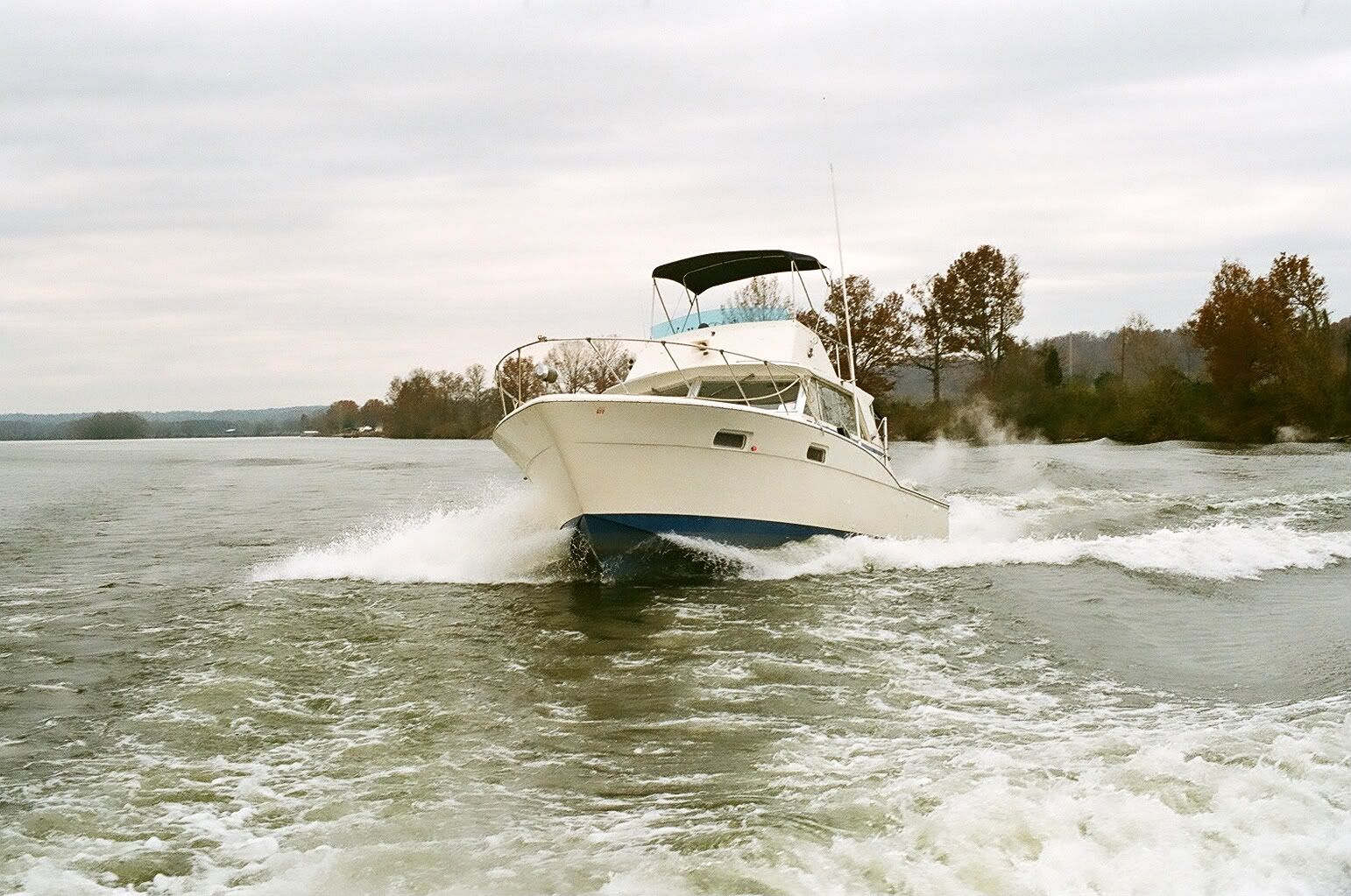 Reece used the boat nicely, took good care of it, made some upgrades along the way. Now in Captain Ron's hands, I see teak refinishing and new flooring under way. The boat is in good hands.
As it should be !