Hi Mario,
I just realized we don't really have much here in the archives on the 19, so here is what we have now and I will seek out some more info I know I have on hardcopy.
This is for the 1971 model year.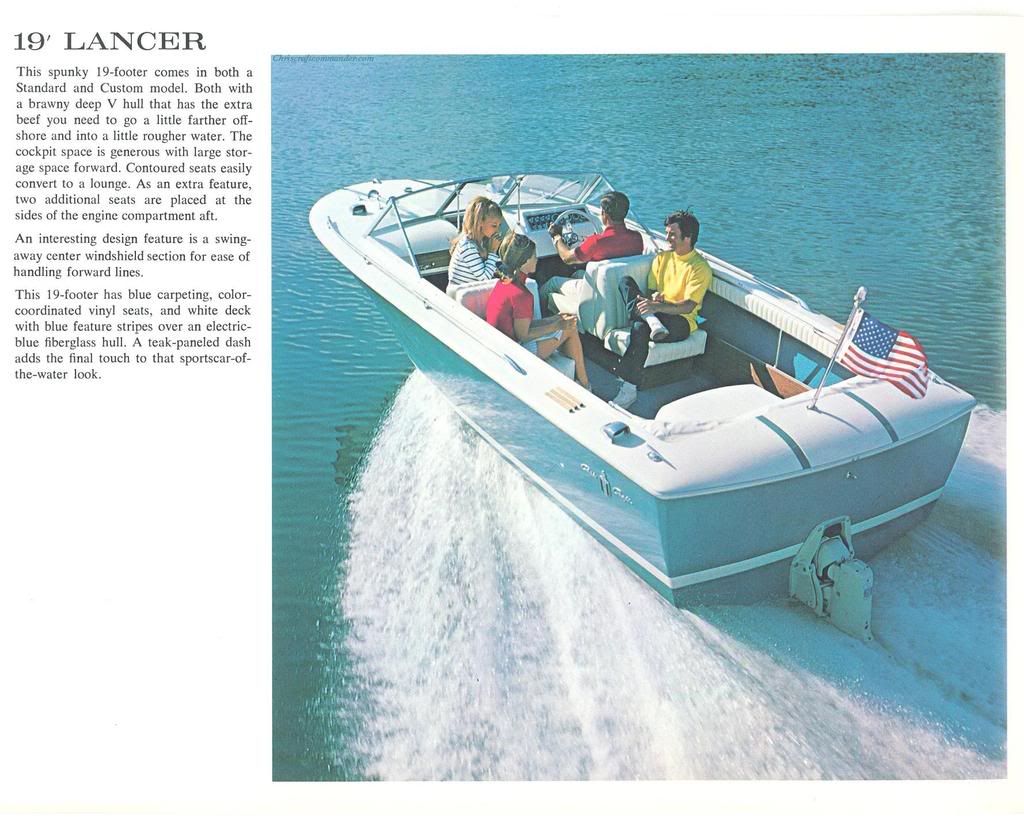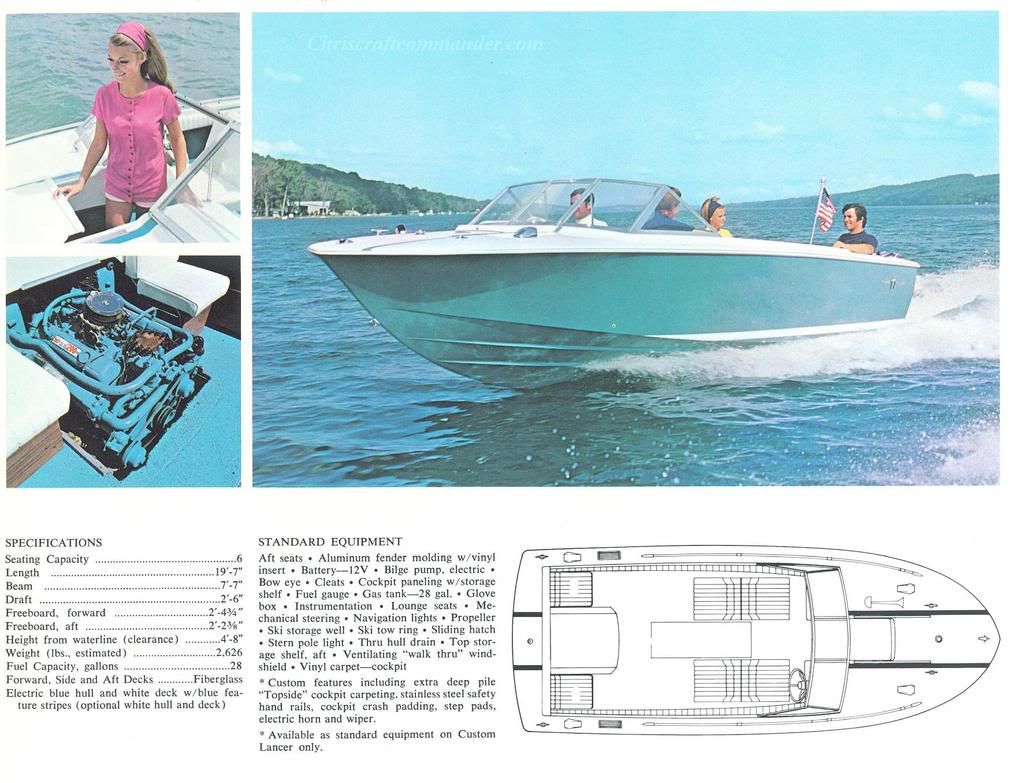 The 19 Lancer is the same basic wetted hull and power system as the XK-19 sport boat that came with the outdrive. In that regard this is going to be one very strong performer for you, both in speed and also in seakeeping ability.
Looking at your photos, your dashboard looks like an older vintage than the 1971, and the clamshell vents are positioned in a different location. Your boat looks identical (vents, dashboard, and all) to the photo image in the Chris Craft Essential Guide.
regards,
Paul