Wow this is such a good thing Bill.
You know I (and so many others) think the WORLD of Dick and Maureen,
and what a nice thing it is to have shared a little goodness with them like this.
The first book I published on the Chris Craft Commander
The LEGACY of the Fiberglass Chris Craft Commander), Dick was kind enough to
share an article he wrote, and of course that gave the book a lot of credibility
and I was quite pleased that it also gave him some well earned publicity too.
I thought people should KNOW WHO designed so many of the Commander models, and of course
he would never toot his own horn.
The second book (RESTORATION of the Fiberglass Chris Craft Commander) was all about
the techniques and technical aspects of how to do restorations, and of course it
showed off some magnificient examples of what people had done, but many of the projects
were about boats Mr. Avery designed.....thus the tribute posted in the back of
that second book on page 242 (see below).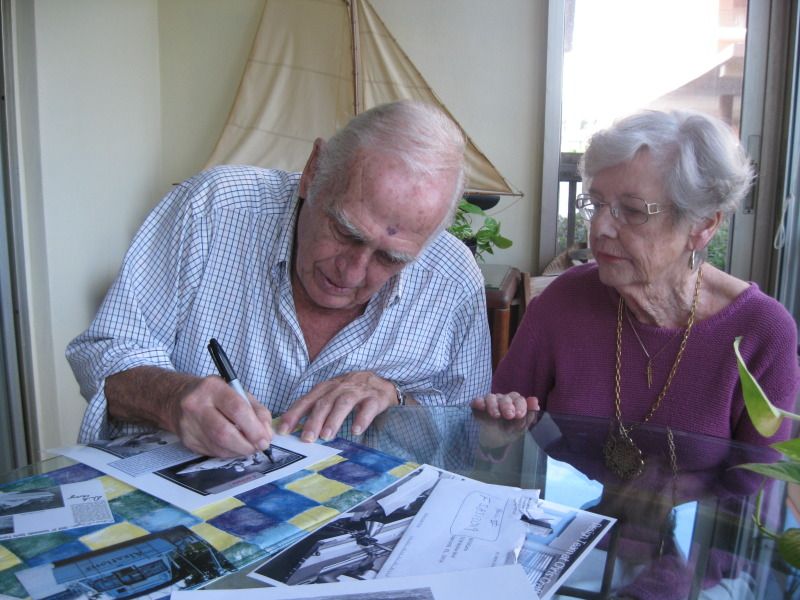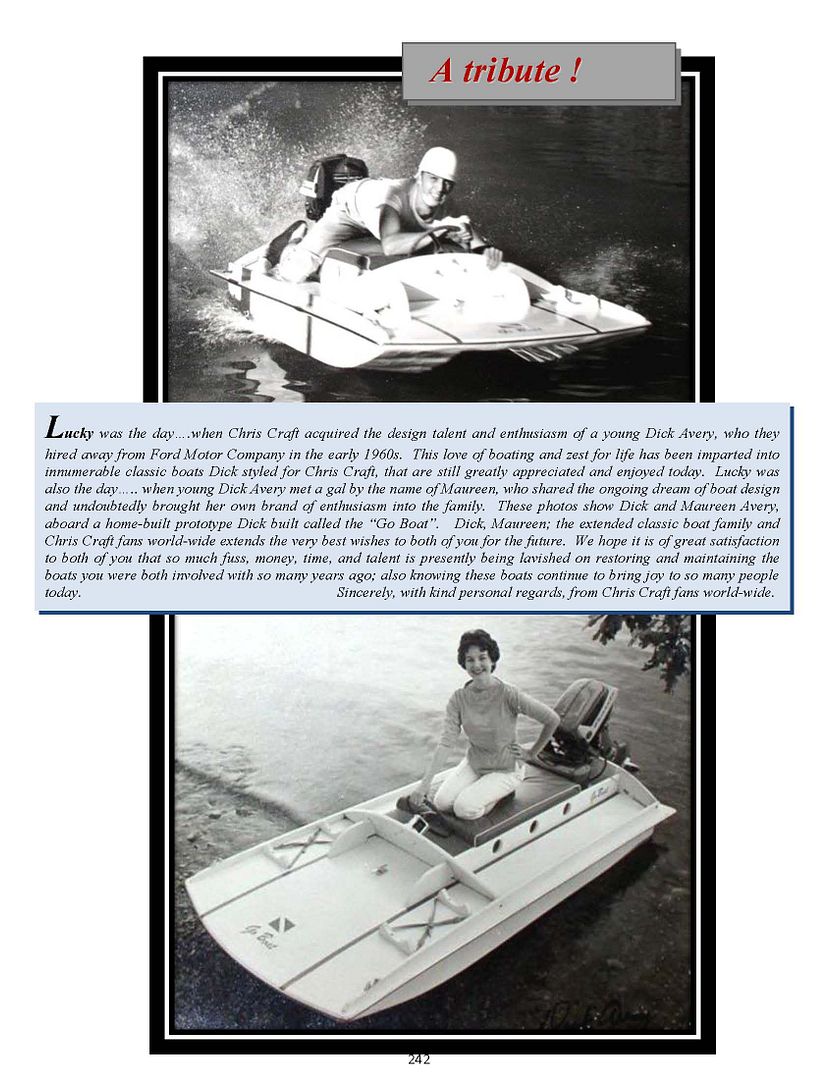 Maureen personally reviewed that text and the photos before publication,
by the way, and it is such an honor to see Dick signing a copy of that
tribute for you. Good stuff, very well done, and thank you.
It is really all about the people, and kindness like this is really what
makes the world go around.
Regards,
Paul