As noted eleswhere in this thread, the CC 427 operators manual indicates the desired temp range for the standard cooling (no antifreeze or heat exchangers) is 130 to 150 degrees, which is mighty cool by motor standards. This would seem too cool for proper combustion, etc., but the motor is set up to run that way and many have lasted 40+ years running like this. The compression, carb, plugs, etc., are all selected for good running and longevity under this condition, strange as it may seem.
The Closed Cooling System (with antifreeze and heat exchangers) is design to run from 163 to 180 degrees, which still is mighty cool by automotive standards, but the motor isn't in an auto!
I am converting from Closed to Standard cooling and I am looking at my circulation pump where the thermostat is housed. I pulled the thermostat and put it on a wire brush wheel to clean it up gently and it looks bran new. My 427 project is somewhat custom due to different components in the cooling system (different exhaust logs and risers) and I'm also going to be producing a little more heat than usual, so I'll be most likely experimenting with both thermostats looking for the best running temp. In order to assure the t-stat is working, I put it in a pan of hot water today and doublechecked everything with my trusty pyrometer.
The original thermostat is a very nicely done heavy brass unit that looks like it will last forever. The company is apparently no longer in business.
The notation on this CLOSED COOLING THERMOSTAT reads as follows:
------------------------------------------------------------
VERNATHERM VALVE VD-111462B
AMERICAN - STANDARD CONTROLS DIVISION
U.S.A.
(On the tip of the thermostat there are some other numbers)
163 A704
------------------------------------------------------------
Here we go with the heat, we're at 153 and nothing is happening yet.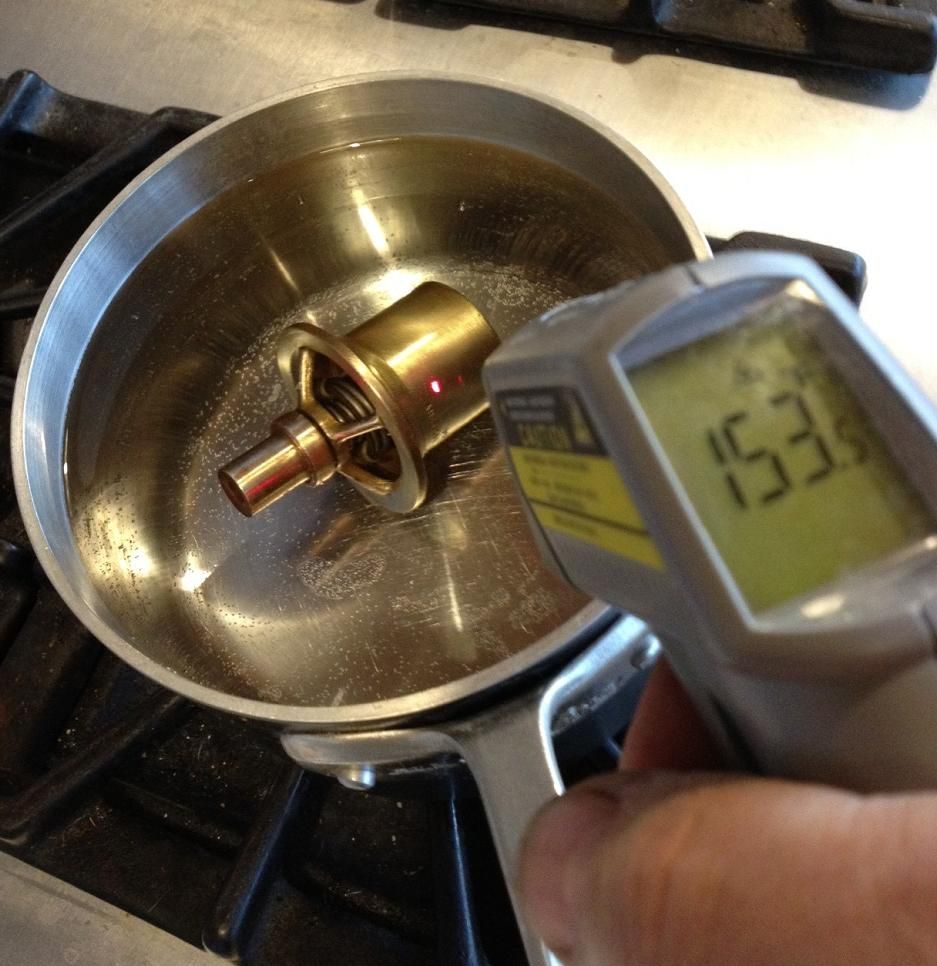 As the temp went up the thermostat started to open slowly, here it is nearly full open.
When it was clear the thermostat was fully open I pulled it out and dried it off to take
a look. Here it is, still quite hot.
I put it back in the water and watched it cool slowly as the water cooled down.
It is functioning perfectly.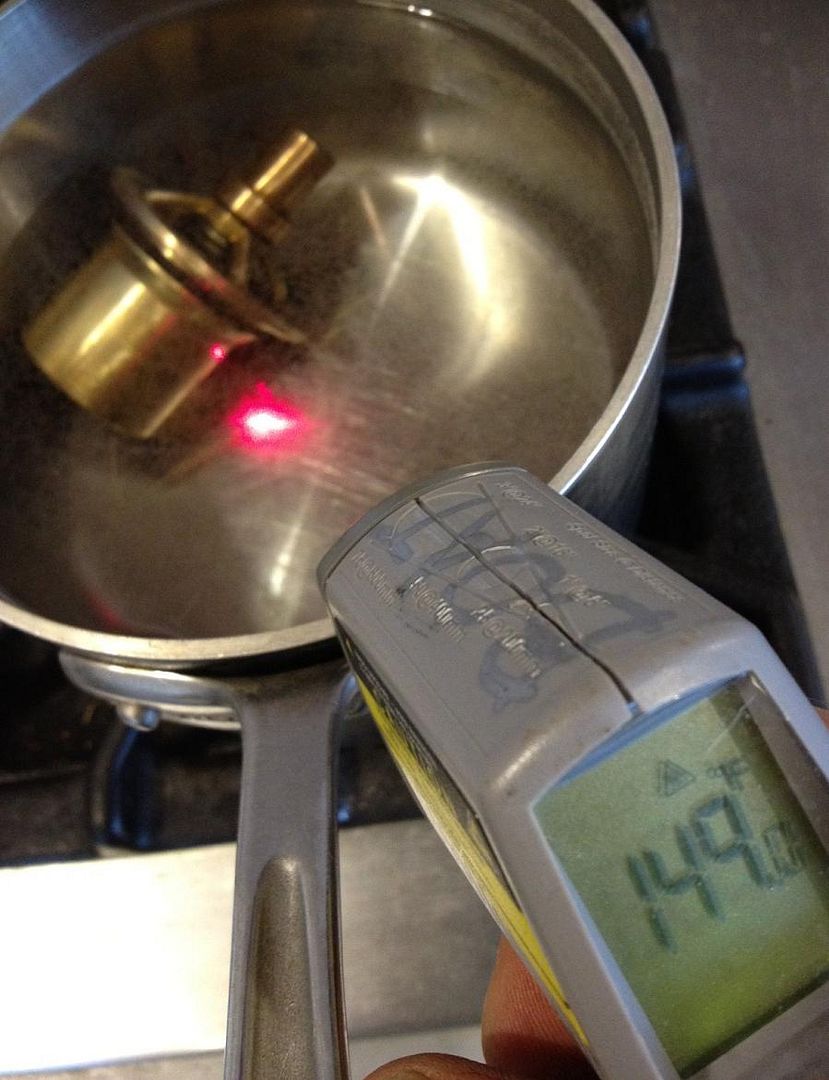 I will start my water testing with this thermostat just because I have it and it will
serve as a baseline for all sorts of temperature readings on my custom application.
I am now hunting a standard cooling thermostat to keep on board in the event my water
testing shows the motor is running too hot.
Regards,
Paul