If you are running in salt water of course you absolutely MUST be using the closed
cooling system, otherwise your motor would have probably stopped running by now. This
is simply mandatory, no exceptions.
If you are running in salt water of course you already know that your risers get eaten
up every so many years, because they are the only part of the system that really gets
the salt, right? WRONG !!!!!!
Here is a 427 engine being recomissioned, it is not mine, it was Charles Fouquet's project
in the French West Indies, and I fear he bought a boat that had been run without heat
exchangers in salt water.....you will note the places on this oil cooler where he found
soft spots and put in the screws as a temporary fix. This story did not end on a happy
note, sadly.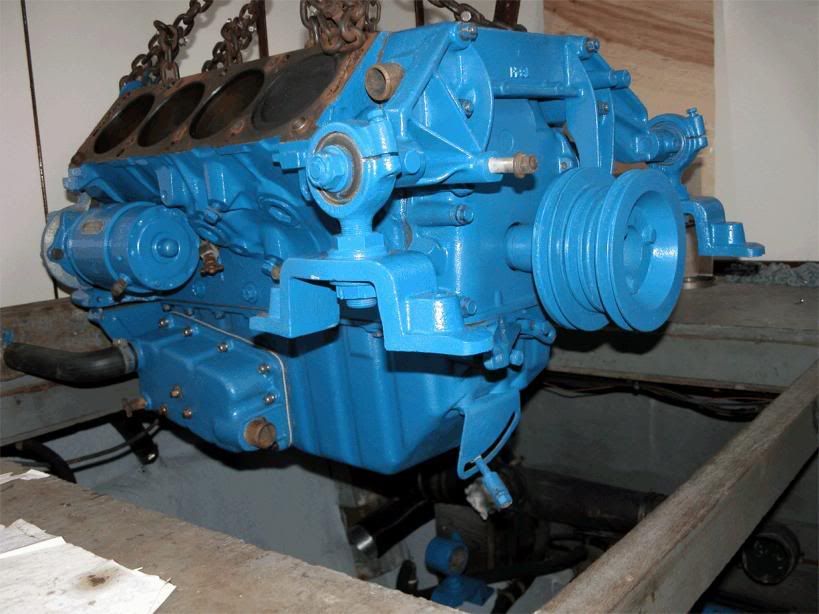 Your cast iron oil cooler also gets the salt, and guys, cast iron and salt just don't mix
very well. Just look at the Titanic, last time they went down to take a look the ship had
lost umpteen tons of steel and iron due to corrosion, and your oil cooler is in the
same situation. I avoided the obvious pun here, ha.
Virtually ALL of the cooling salt water is run through your cast iron oil cooler that is
attached to your oil pan. It is an ingenious way to radiate heat off the oil sump and
take advantage of the incoming flow. Only problem, over time that oil cooler will be eaten
up by corrosion from the inside out, and you will not see it. It will flake off, send junk
into your system to clog things up (heat exchanger) and it will puff up with rust flakes
and actually reduce your water flow. No wonder so many of these closed cooling systems
are overheating !!
My spare 427 motors are both closed cooling. I am converting one to standard cooling now
for use in my 23 Lancer inboard project. This is what I ran into last night.
Photos should speak for themselves.........and it is not a pretty sight.
Inside part of the cooler looked good. This is the part that touches the oil directly.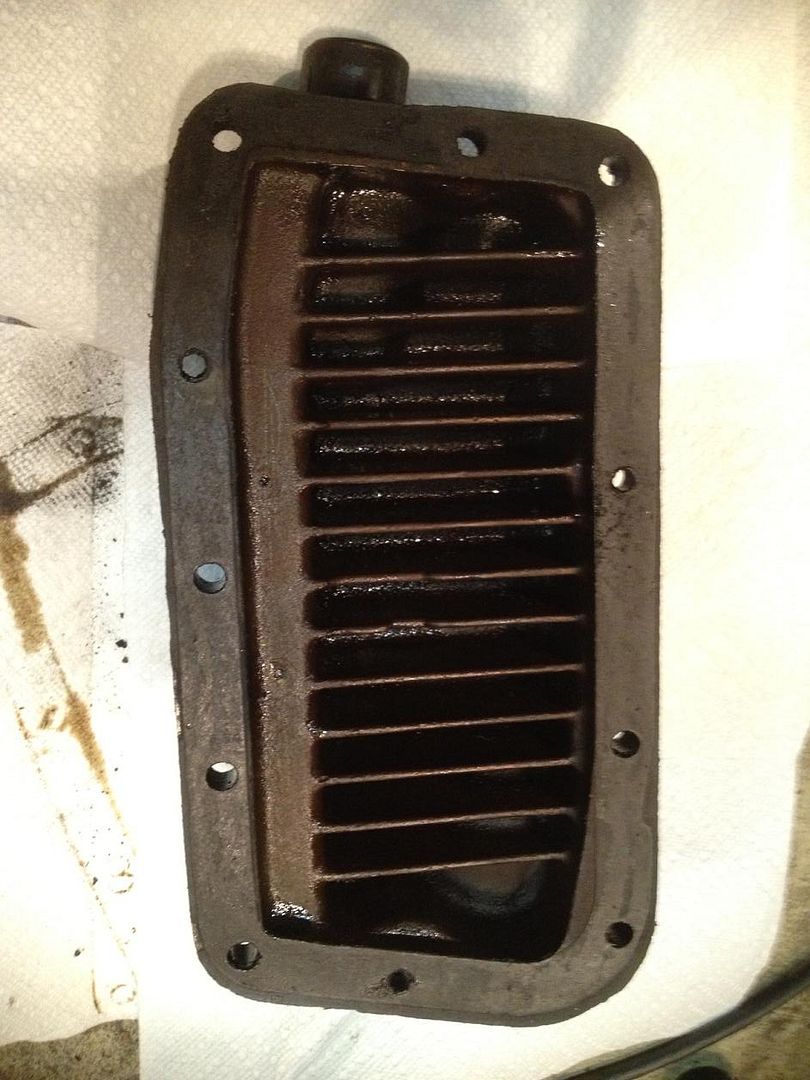 Side profile looked pretty clean, I was thinking about wire brushing it and cleaning it up
for painting.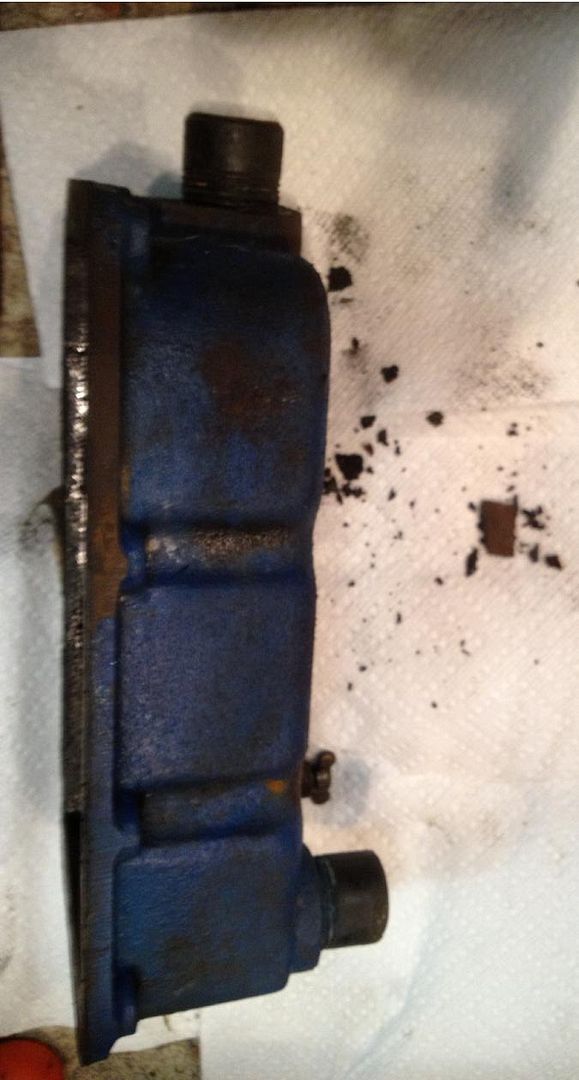 The front case showed some rust and I started tapping on it and uhhhh ohhhhh, BAD NEWS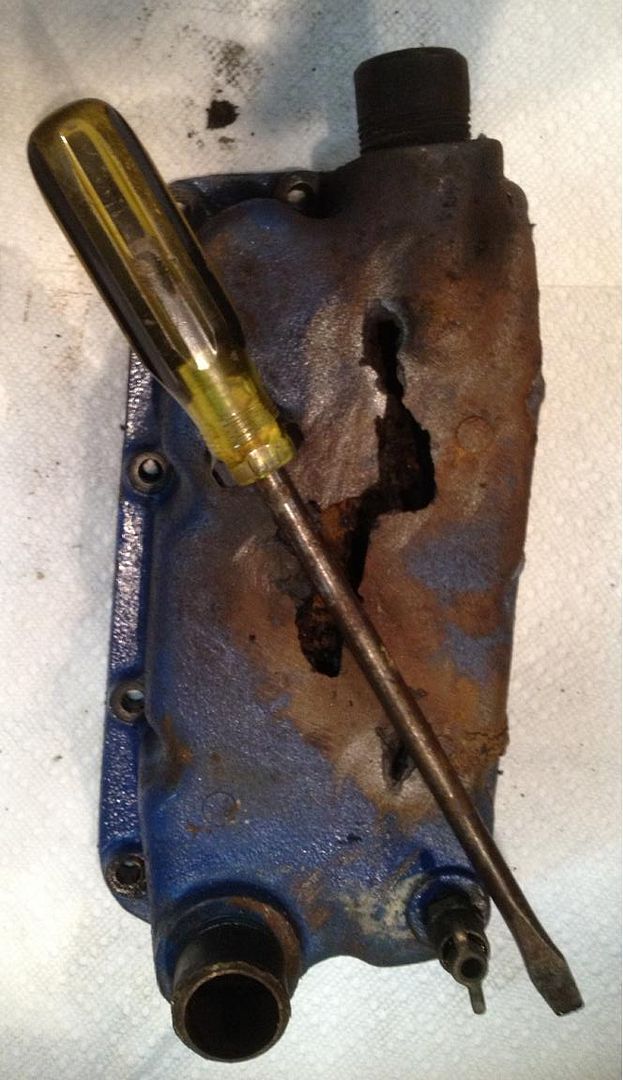 The more I looked the worse it got............the inside was full of junk.
NO WONDER these closed cooling systems run on the warm side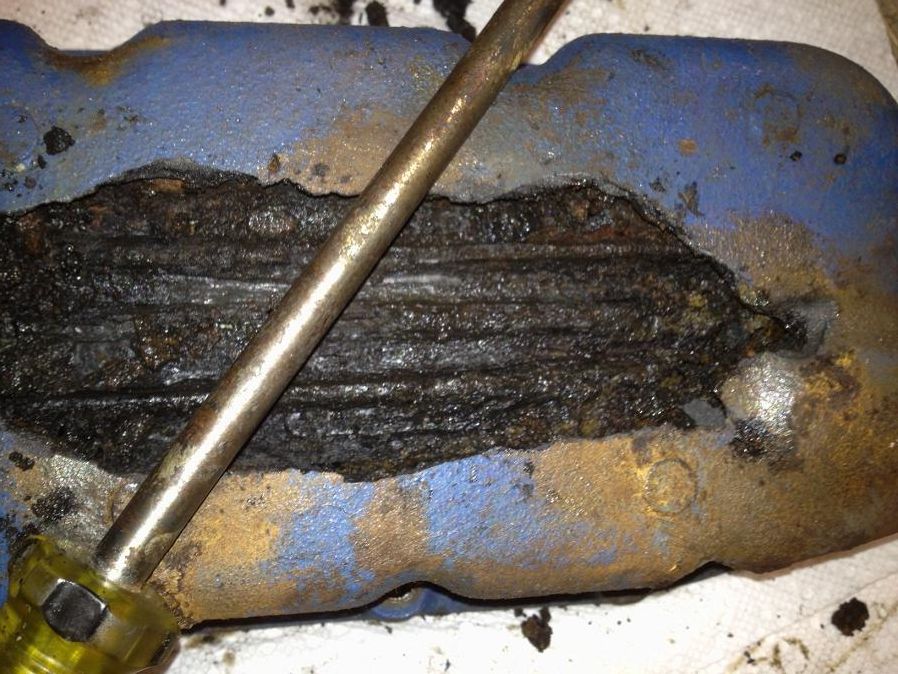 There are some fresh water guys who clean these oil coolers out with muratic acid now and
then, I do not recommend this, as I don't like working with acid. I will point out that if
you remove one of these coolers you better have your oil out of the motor!
All the muratic acid in the world is not going to help you if you are in salt water. The
only solution is to replace these on a regular interval, otherwise you have a problem
just waiting to happen,
Now the good news about this whole thing is the fact that I discovered this before I
installed the motor on the boat, and also the fact that the inside oil sump is as clean
as a pin, take a look...........................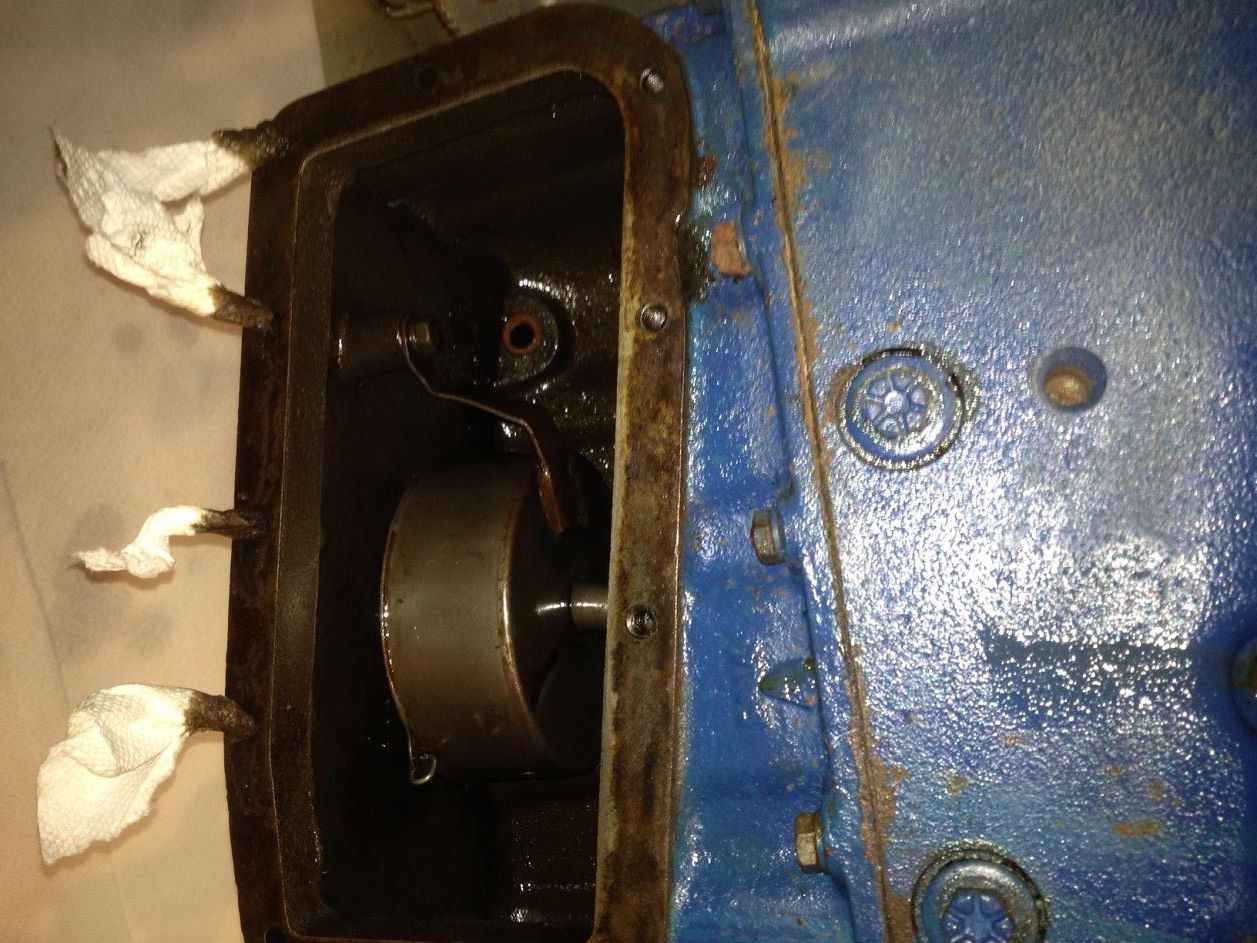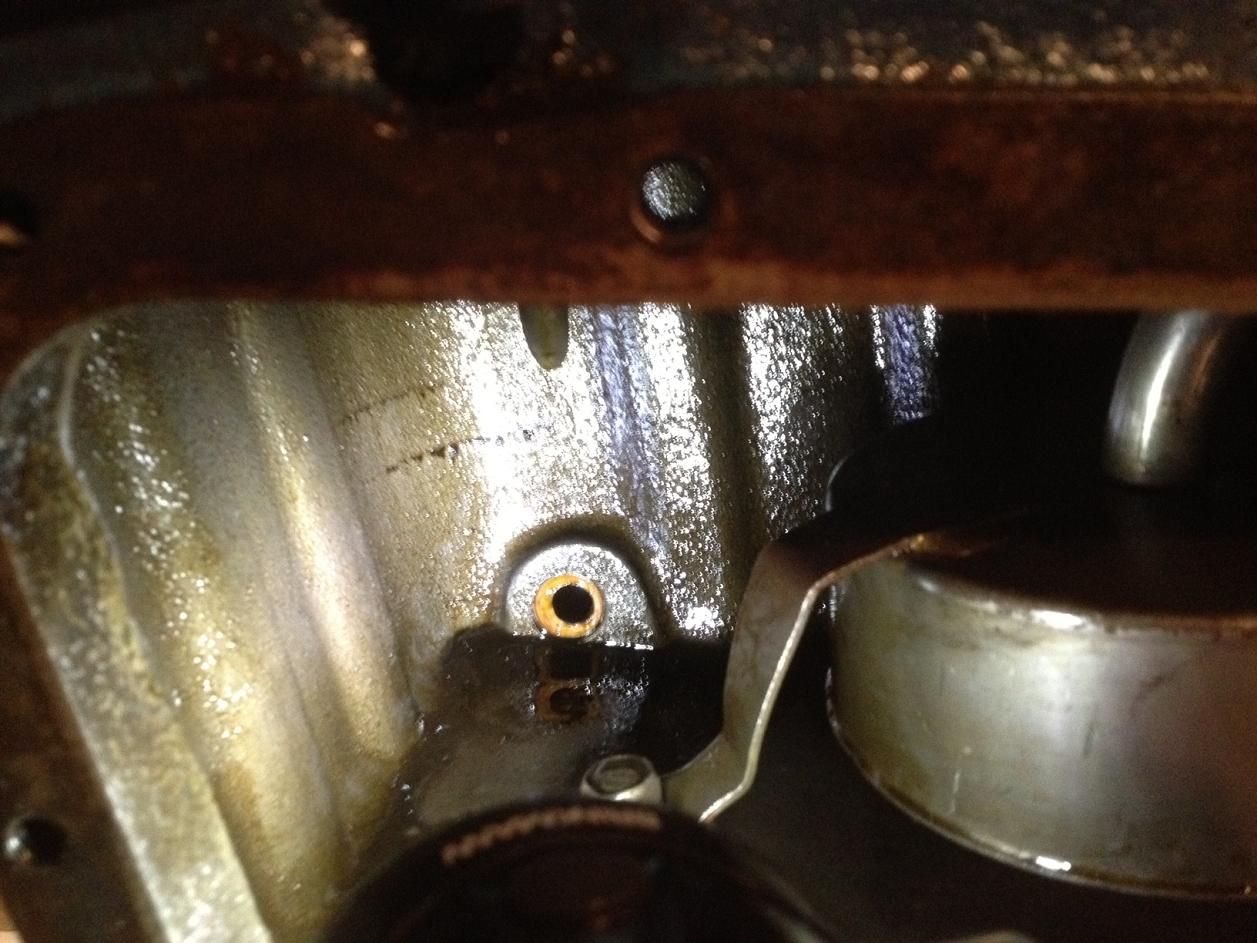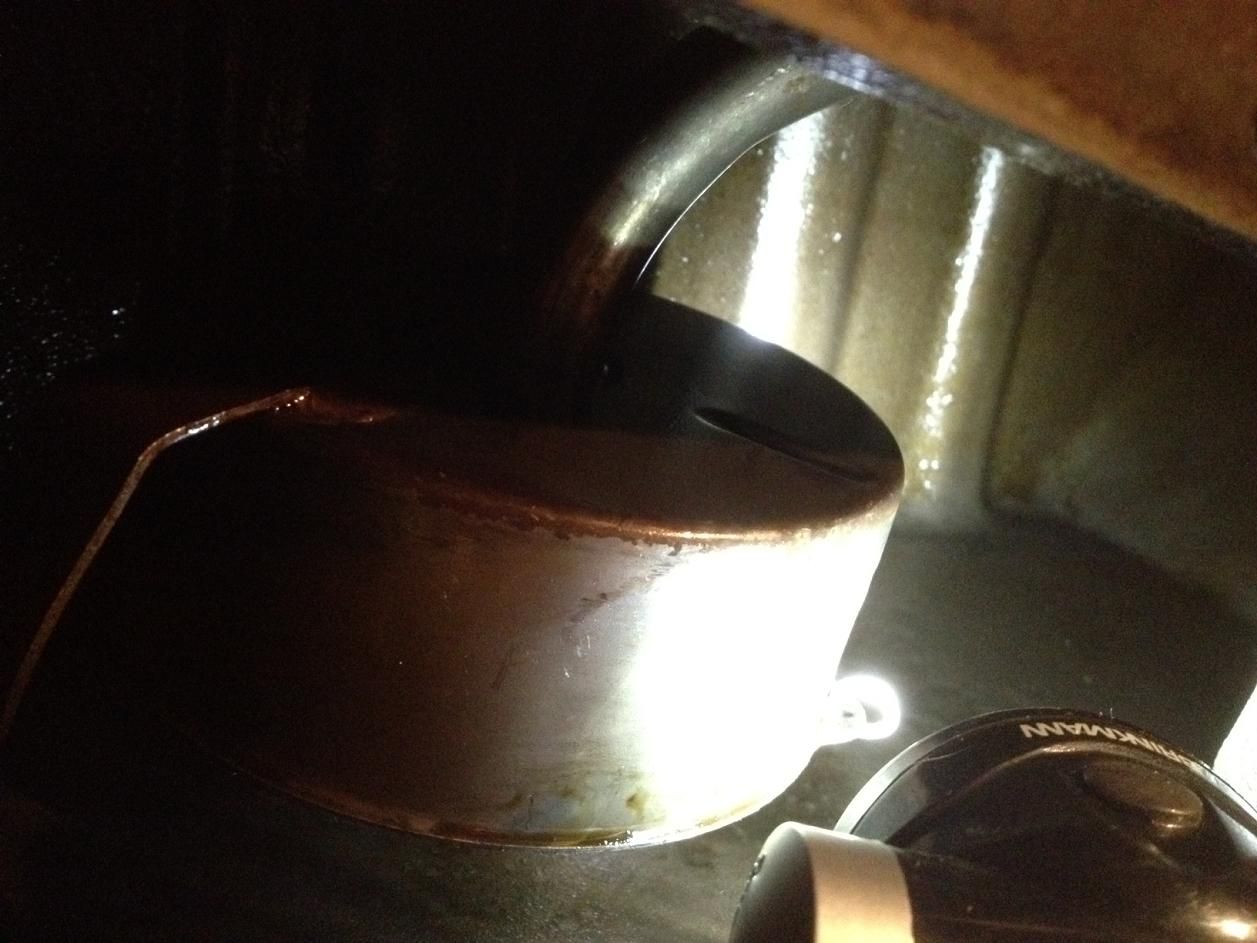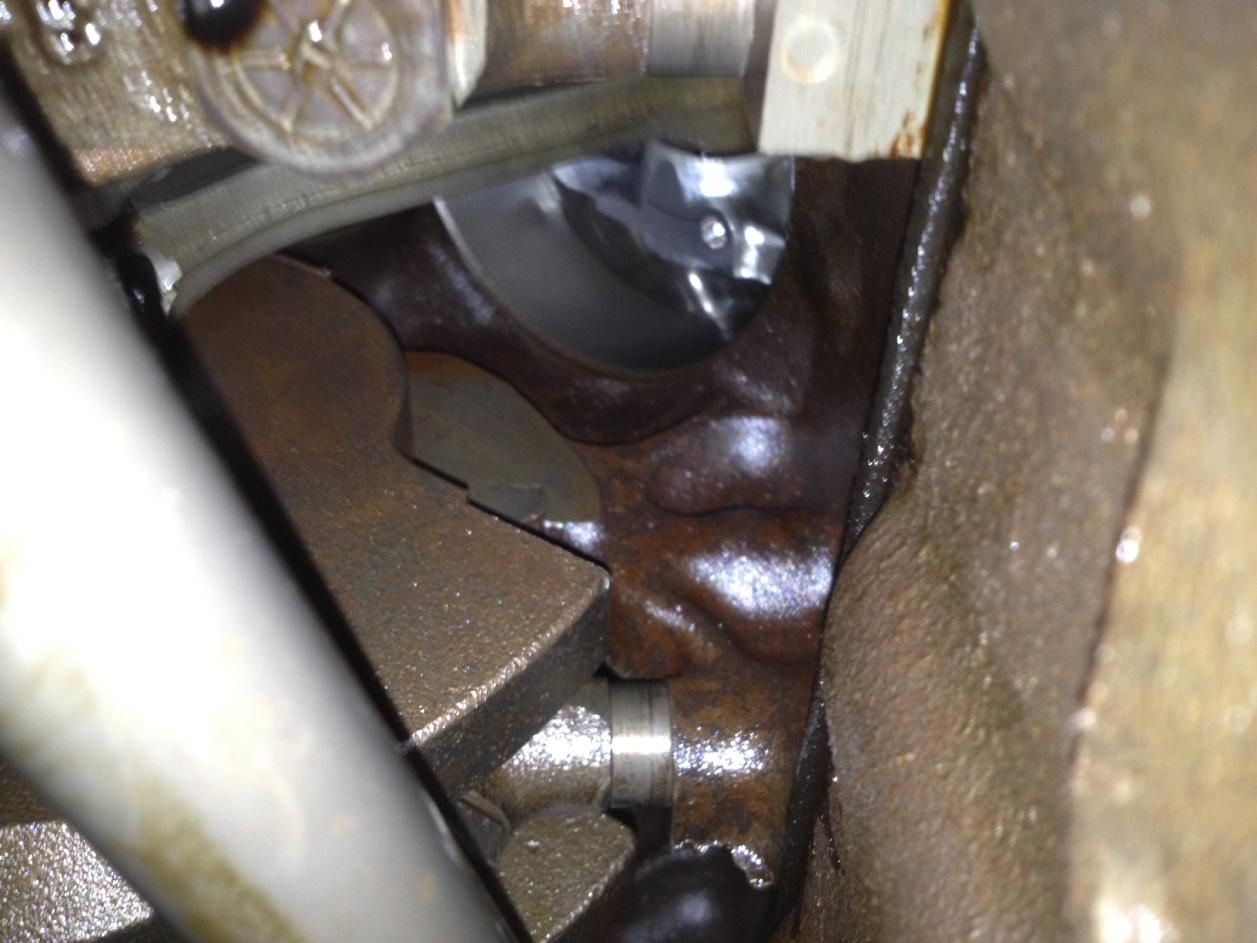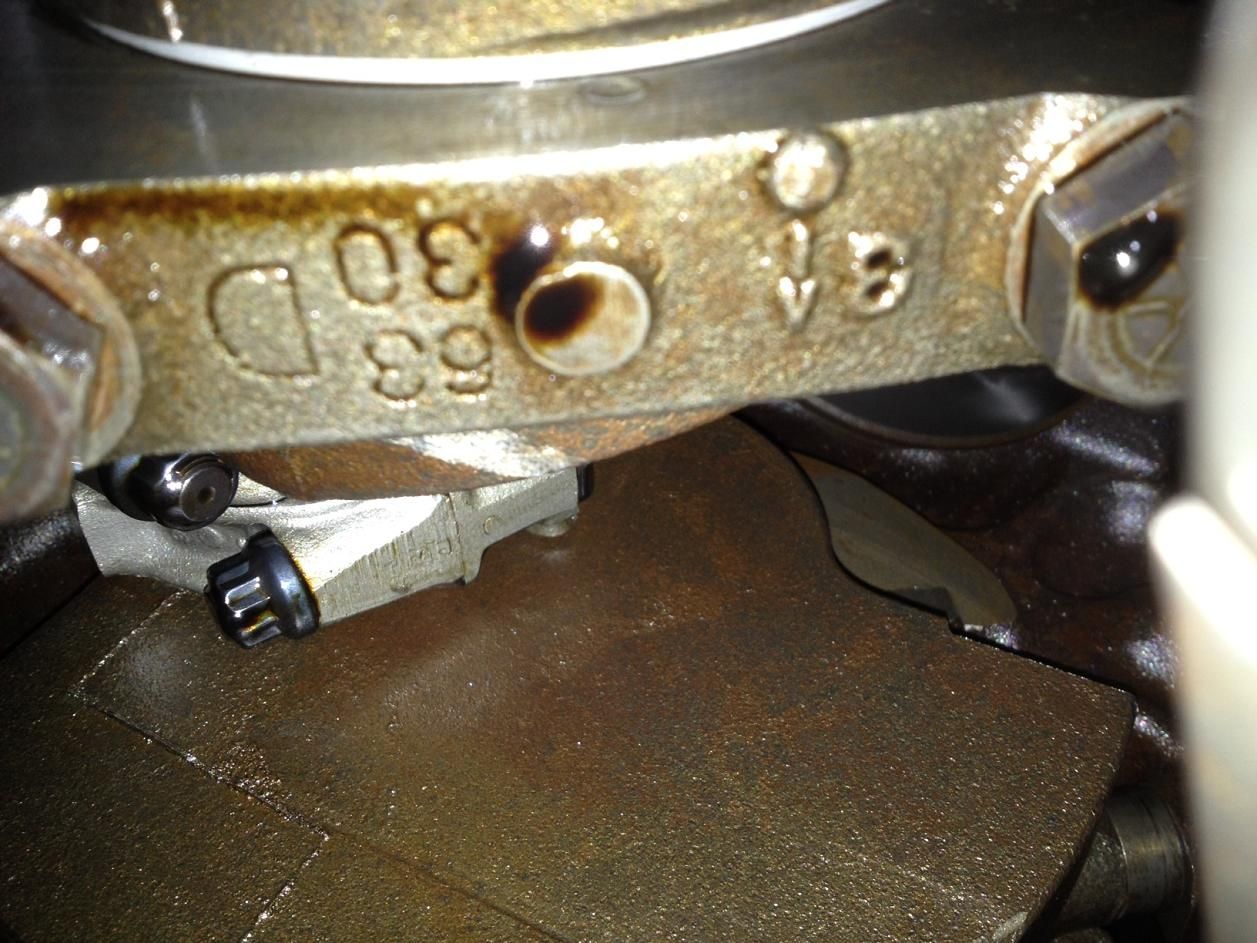 At this point I do not know if I will replace this oil cooler, I will if I can find one at
a reasonable price, or if I will just go with a larger conventional type oil cooler, I
could grind this corroded one up and remove the outside case, keeping the main body as a
closure piece for the oil sump, We'll see how it goes. Anyone got a spare fresh water
oil cooler sitting around?
I don't think I'm interested in one that has been in the salt...!!!!!!!!
Regards,
Paul