All,
This is us coming back from Long Island NY with an all together Lancer (360 CM). The jeep was straining.
Here is the second Lancer (350 GM) on a another trip from up state NY.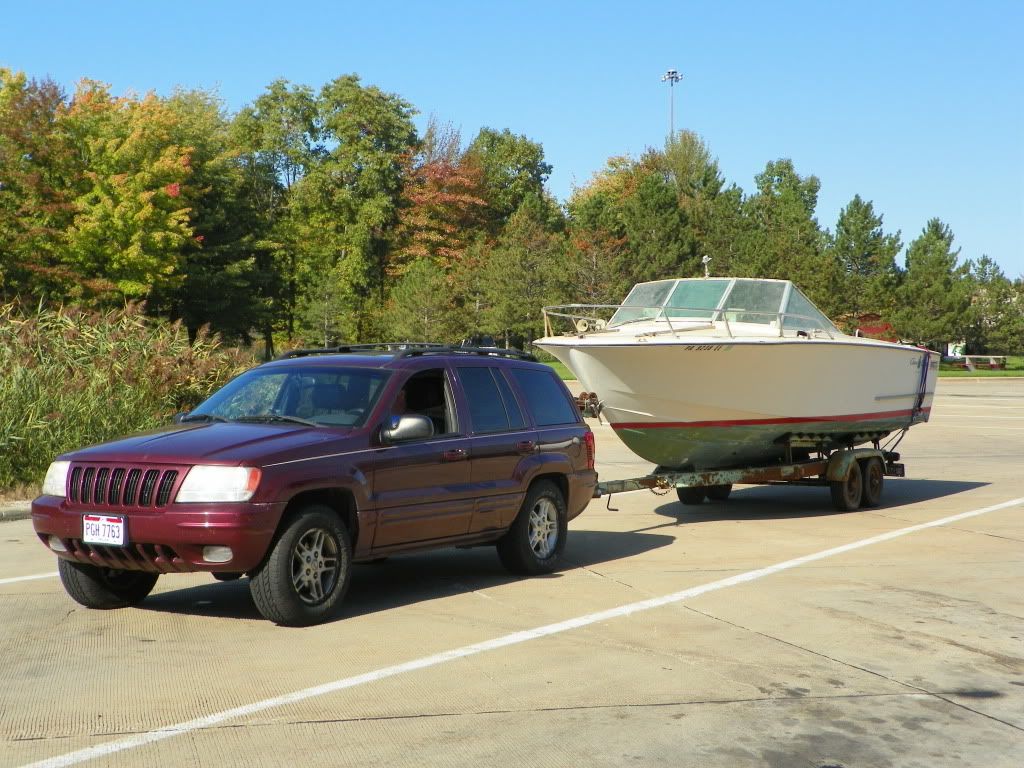 This is a friend of ours launch ramp, he has been very kind to let me work out the bugs in all my toys. You can't tell how step it is, but you can see how small the Jeep is. There was a couple times that the jeep's front wheel locked up and slid when backing down with the boat. You should see our guest faces?
Here is our latest tow vehicle, 2005 Tahoe.
Glenn