Well it seems that Internet Explorer won't open your photos but Firefox will...............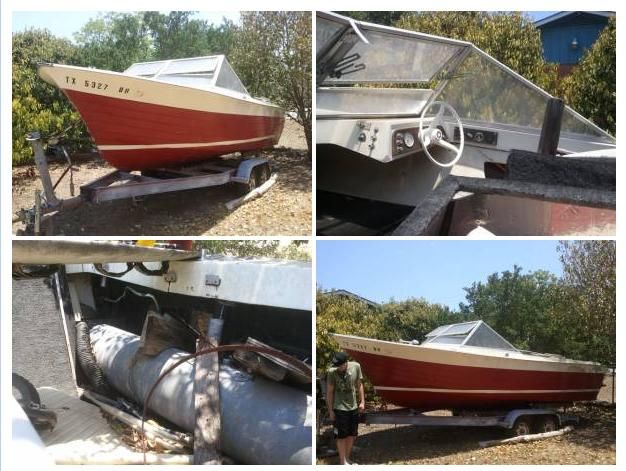 What I see here is a boat NEEDS to be saved.
It has the upgraded windshield that still has large operable sections, but it also has those lower fixed sections in
the frontal part of the windshield that serve as an additinal brace for stability. This is an evolution Chris Craft
applied to the boat based upon learning more as they produced more boats of this kind. I see the large fuel tank just
like mine in the 1966 Sea Skiff of the same basic hull design. This boat would be in the very same condition mine was
when I started my restoration, and today I can twist the key and ride in style with it.
1966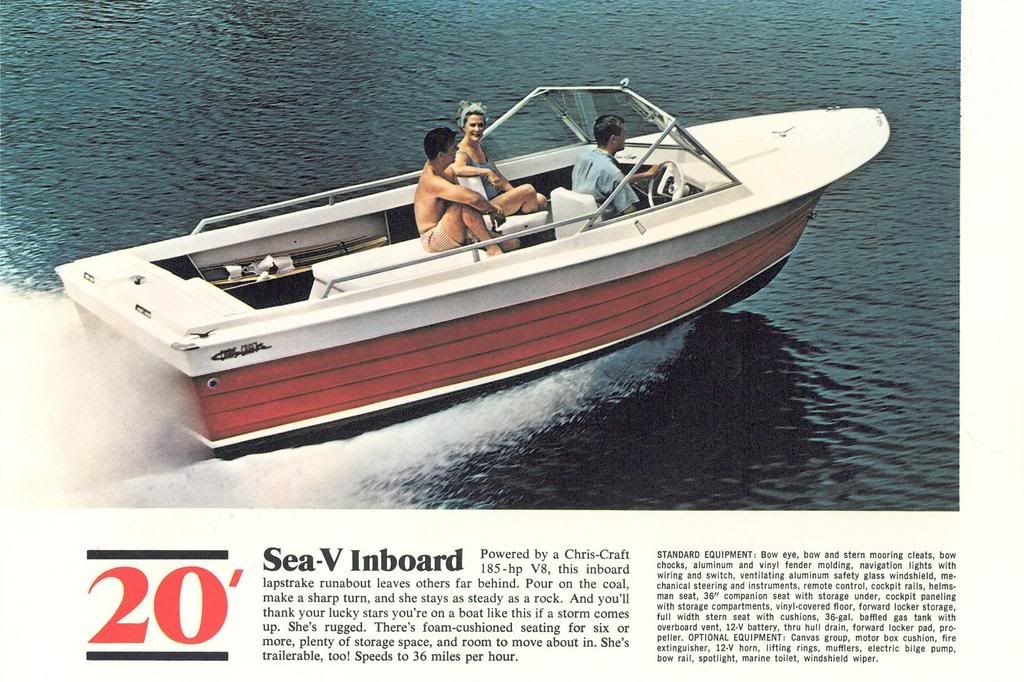 1967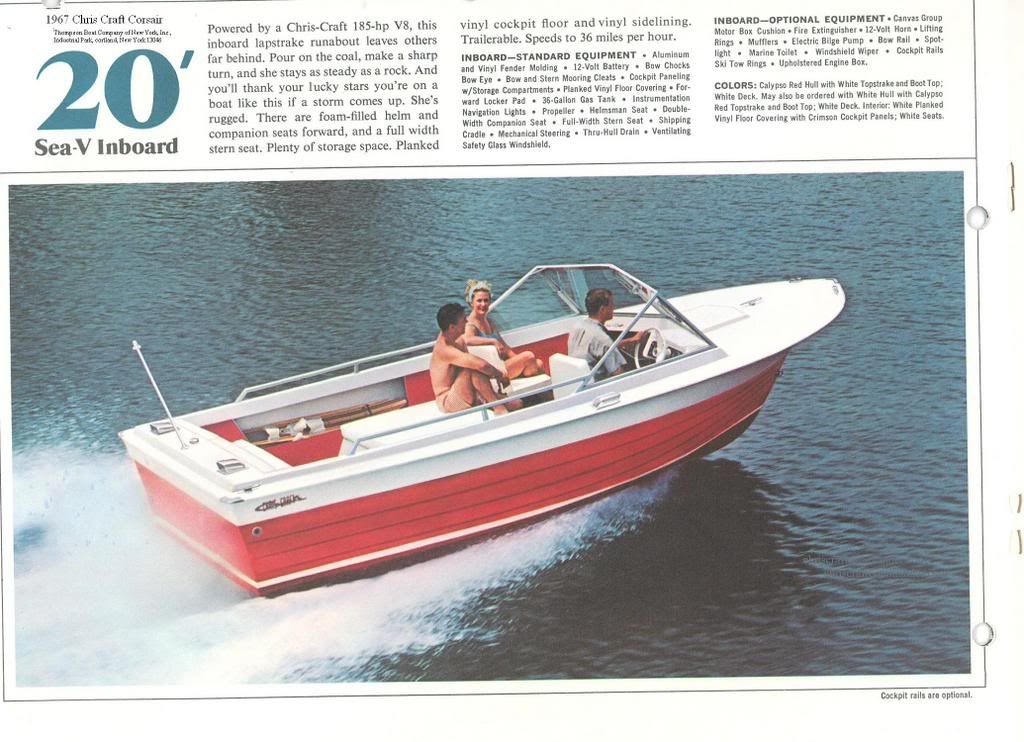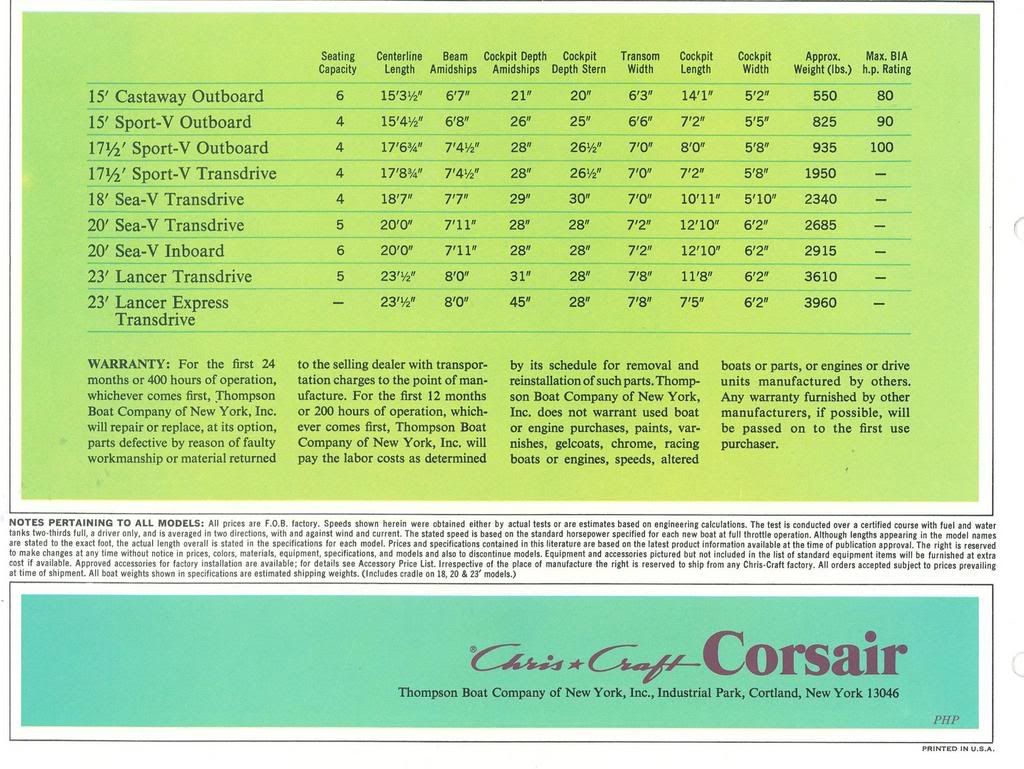 You will note the literature I posted above still shows the single large pane of glass for the windshield, while
your boat has the improved design.
You can see here, the 80 boats built with the Sea Skiff badge in 1966 and 1967 are essentially the same boat but in
green gelcoat.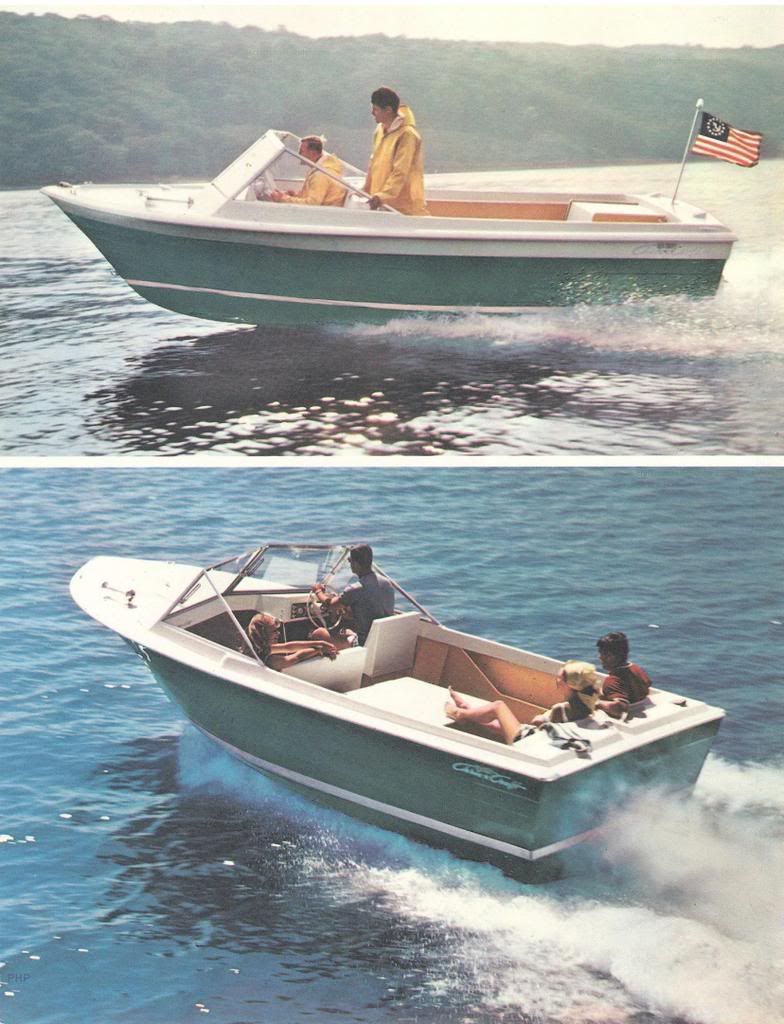 Here is a complete thread on the Corsair line for cross reference purposes.
http://www.network54.com/Forum/424840/message/1170893458
Here is my restoration thread on an almost identical hull as a guide (and inspiration) for anyone considering this boat.
Not all that difficult a restoration either, and they are great lookers. I like the red and white too.
http://www.network54.com/Forum/424840/message/1166307789
best,
Paul