Well, I'm finally taking the time to create my own thread to document (and hopefully get some help with!) my 1965 Chris Craft Sea-V (Corsair) restoration project. I've owned the boat for over a year and have made some progress in the "dis-assembly" phase but am still have a long road ahead. While my expertise and time is limited, I look forward to bringing this classic back to life one step at a time. Special thanks in advance to Paul and others who have commented on my previous posts and I look forward to hearing from many of you as my project continues. I will do my best to get caught up on what I've done so far and upload photos as well.
Here are a few from the day I brought her home from New Jersey: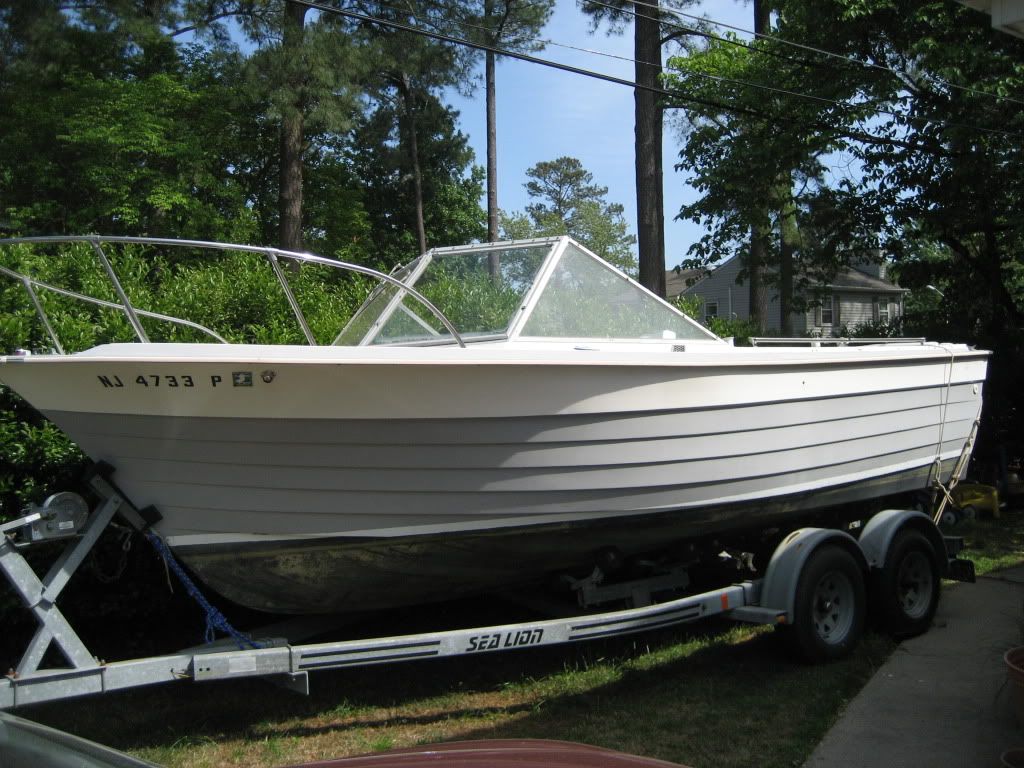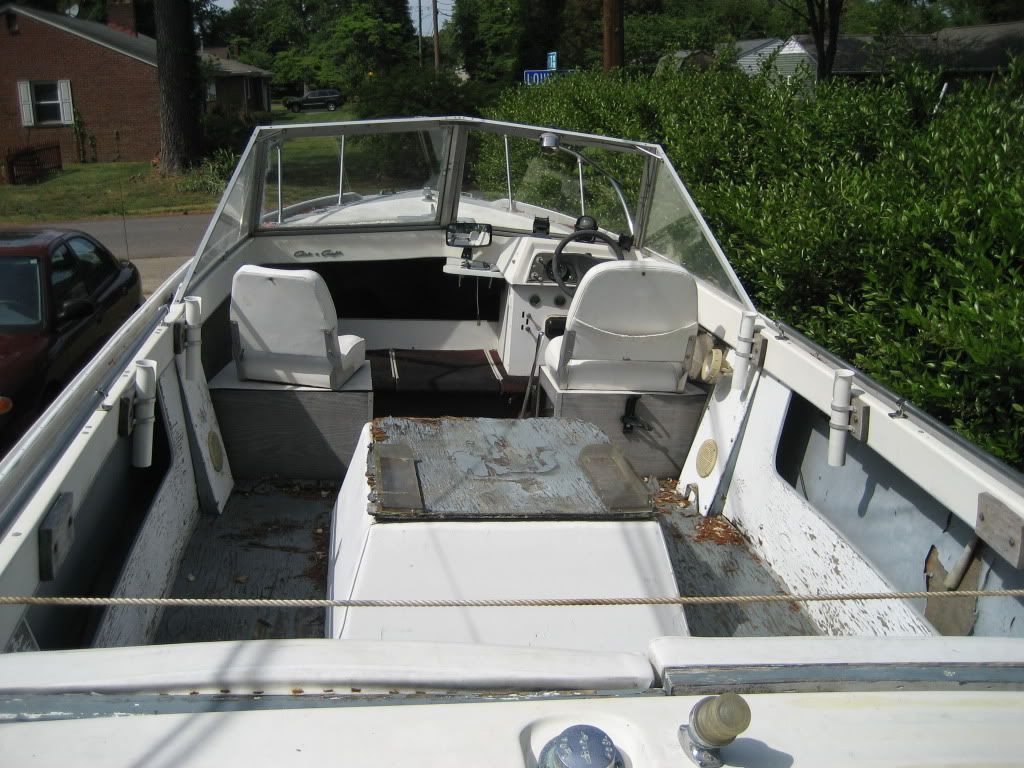 Edit note: Many thanks, Darren, for sharing your project with us. We have done a lot of research on this particular hull, several of us here on The Forum (including myself) have restored these hulls now and there are a few in the process of restoration now. They are very rare, however, as most were run hard, put up, and eventually lost. Your particular hull appears to be the first of the series
For any readers wanting to research this particular series from the Corsair plant in Cortland, New York,
check out the following thread, it will give you quite a start, compliments of the Chris Craft Commander Forum, Inc.
http://www.network54.com/Forum/424840/message/1170893458
Regards,
Paul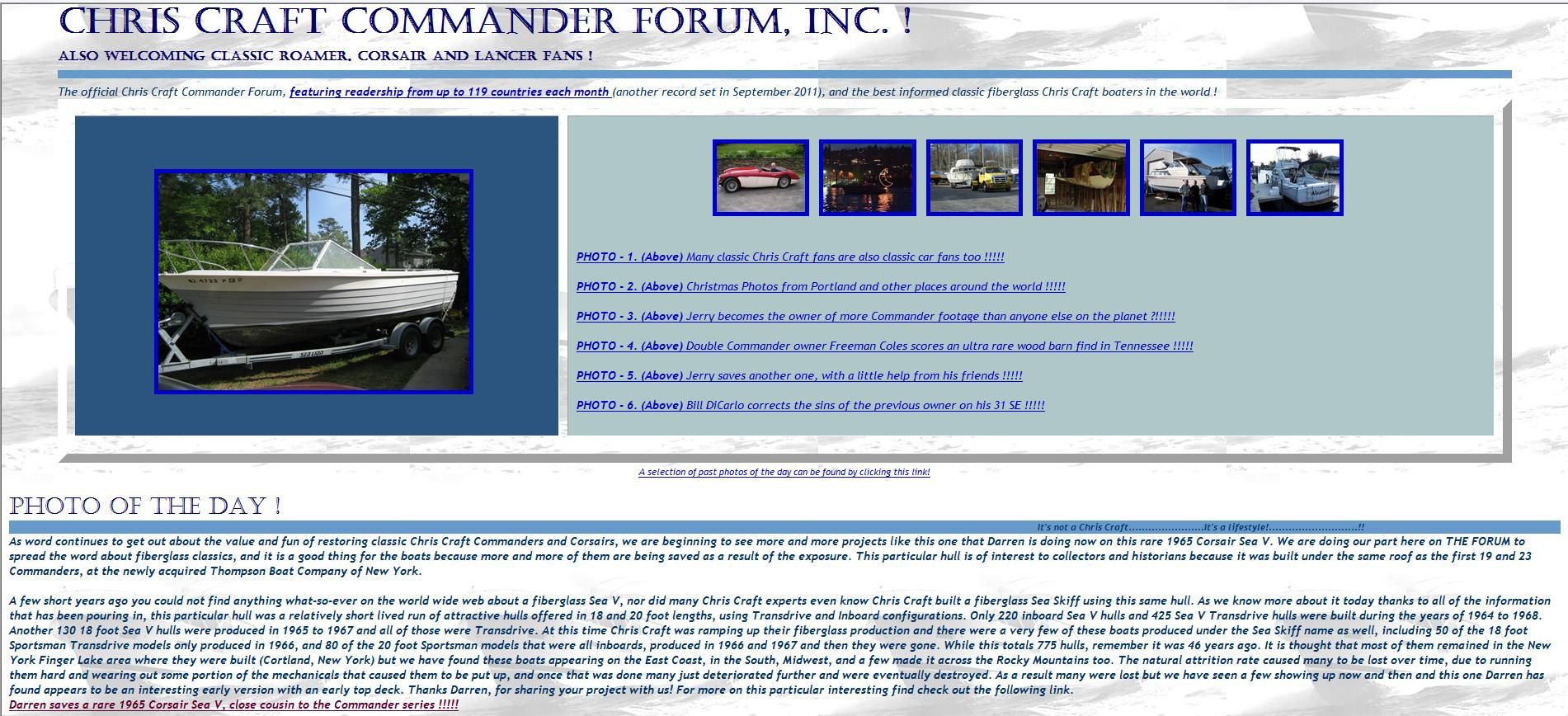 Edit note:
Readers and participants who post their information and project photos here on THE FORUM get world wide exposure
for their projects, our record to date
is now up to 119 countries tuned in during the course of a single month
,
and we have had "millions" of pages of information read here on The Forum, freely accessed for personal use on the world-wide web.
This exposure not only provides educational and helpful information for people, it also documents your boat in the event you plan to sell
it some time in the future. Boats that have well documented restorations can provide additional assurance to prospective buyers. Most of
all, however, these projects help contribute to our main mission here, "to have fun and share information". Regards, Paul