Step 1 engine selection. I found running take outs Cummins 8cta 450 (430 hp) from a boat builder. Evans Boats out of Maryland. They are 3 years old with some hours but they are only 3 years old. Passed the engine survey with flying colors.
I took them on a test drive in a 50 boat today. Nice to be on the water. These engines pushed her at 27k on calm day. Mine is only 42. That gave me a boost to get ready for the work ahead. I am excited. Reached wot rpm. Power tested each engine at full throttle individually and they were only 25 rpm off. Good power. No temp creeps.
Starbord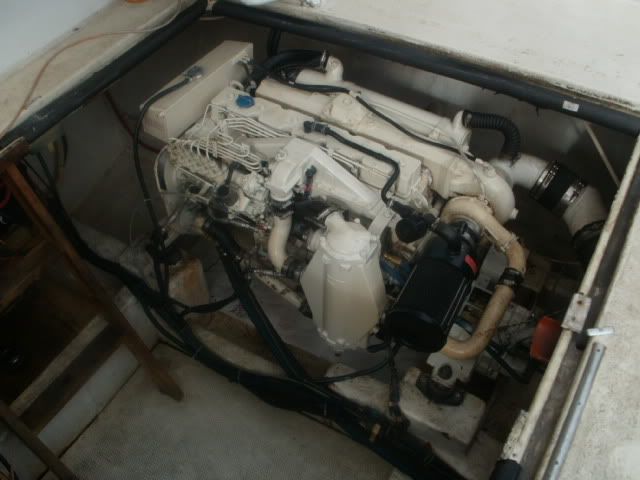 port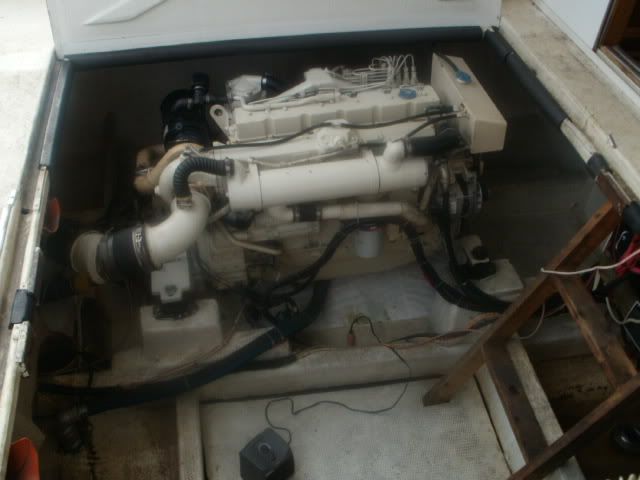 The math and the prop calculators say at 2200 rpm 24k curse. ( 2600 rpm wot) .13.6 gph each 27 gph total. That should give me a 1.04 gpm. Wow 1 gallon per mile. I only get .56 gpm now going 19k. If I drop the rpm down to 1800rpm I should get 18k and 1.2gpm. All this math is based on a prop calculator from boatdeisel.com and engine posted fuel consumption at these rpms. When I am done I will post the results. So you heard it here first. Only time will tell.
Step 2 Gears new ZF 280 a irm gears with a 2.25 to 1 ratio. This will allow me to swing the 29 X 34 props I currently have on 2 shafts.
Step 3 remove all the stuff in the boat. Remove the floors. Unbolt the motors. Disconnect about a thousand wires, cables, and all kinds of stuff that is in the way. Remove the old insulation that is degrading. Some floor boars will have to be cut out and then replaced.
Step 4 Once everything is removed clean the bilges, Paint them, new insulation in the bilge re rout a lot of old stuff and fix anything I can will the engines are out of the way. Make new engine mounts, service engines before setting, new couplings milled to shafts. You know that iceberg saying ? It applies here. There are about 3.2 million things that will be done at this stage before setting the engines.
Step 5 test fit tranys, set engine, align the power train, Tweak props if necessary.
Step 6 Hook up the electrical and cabling to the engines.
Step 7 to 1000 I will get to later.
The work begins this weekend. Bring it on.