In between my time tearing out foam and rotten wood, I continue to look for parts that I will need in the reassembly phase! Since all my gauges had already been changed out sometime before, I saw some gauges others have used as replacements that are obviously new but have a somewhat classic/original look and found a great deal on a set on eBay. I don't know if I will be able to use all of them but I can always resell the unused ones on eBay too.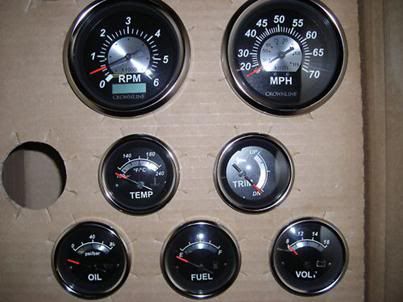 I also sent my prop out to our local guru and it came back looking like new! Too bad I don't have a good "before" photo.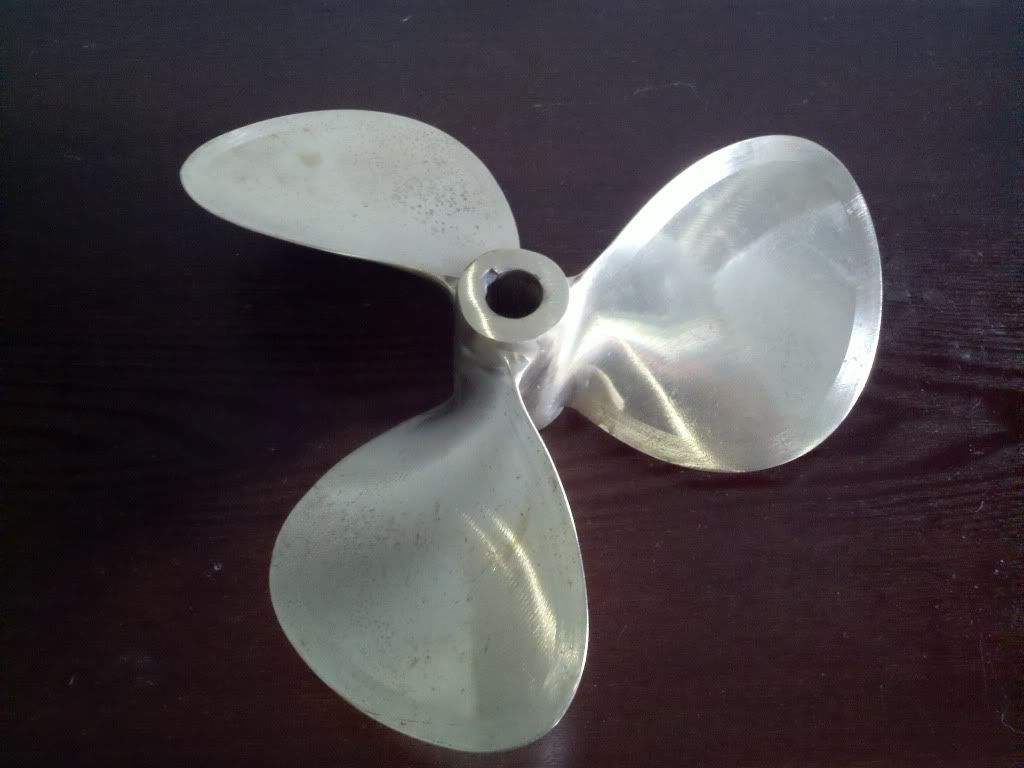 I have also been working on the shaft and strut. My buddy Mike said the cutless bearing needs to be replaced as it looked like the shaft wasn't aligned properly which caused some uneven wear. I'm also still trying to get the coupler off the end of the shaft - hopefully some more PB Blaster and a hammer will eventually get it off.
I've also removed some additional items from the hull including the raw water pick-up screen (brass) and the thru-hull and had it cleaned up real nice.
Also what I thought was a zinc was apparently the grounding plate so I will be looking for a replacement one sometime soon along with my growing list of needed parts.