This is the first time I ever saw any evidence that they used foam in this series. Very interesting. I am sure it made for a nice solid boat but it also is probably unnecessary due to the fact that my Skiff of 1966 with the same hull does not have any foam.
Also I see reference in the drawing below to "Detroit" on the steering wheel, further evidence that these were in fact the DetMar wheel (Detroit Marine)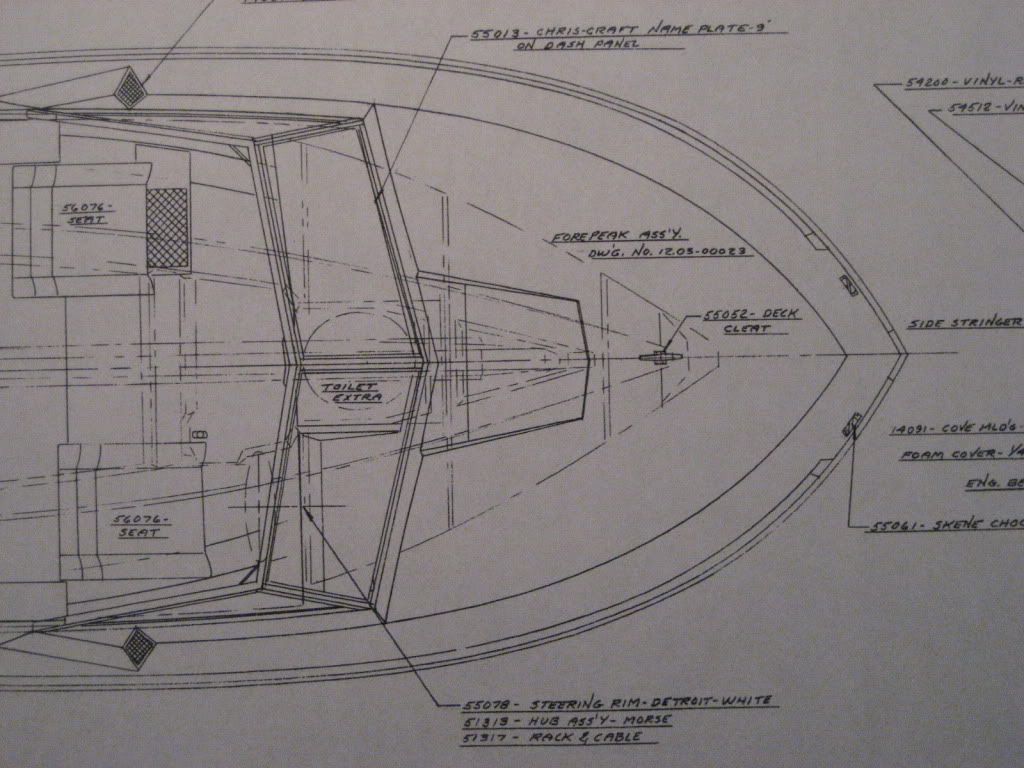 I always knew the running angle of the motor was pretty steep on this boat, and seeing the diagram sure brings this home. Also due to the fact that these boats like to ride bow high, makes the angle even steeper..........and this is EXACTLY why I encountered difficulty when I installed the #1409 Edelbrock marine carb, as it relies on weighted linkage and vacuum, and the angle threw off the gravity balance of the weights. I used a wedge to fix this. I just installed a wedge on my 427 project motor last night, by the way, and I had to drill out the mounting holes in the carb base in order for the carb to sit down on the 8-degree angle. I am also using a 1" spacer which amplified the issue a bit. Shes all down tight now however.
Thanks again for posting these fabulous drawings. It is amazing to know that each model Chris Craft ever built has similar documentation.
Regards,
Paul