All,
First of all, great job Mike.
Back to the steel plate.
When I was cleaning, grinding, scrapping, grinding, cleaning again and then a little more grinding, I found a section of the glass that de-laminating. As I started chasing it, it lead me into the tunnel and up the Starboard side. I got about 80% of it out, but stopped there. The de-laminate was caused be the salt water that must have been sitting in the bilge for years (that side did not have a drain) and it got into were the lead sheets had be glassed around the tunnel. Why lead?
Here's something to think about? If they put the sheets of lead (my 1974 had four sheets 1/16" thick about 12" x 12" right over the strut and the bolts holes are drilled thru it) to dampen the noise, could the sheets have caused the tunnel to be weak? Therefore they adding the plate because now it viberating?
This picture shows the patch I put in to fill the void, (low center in the picture).
This picture shows several things. I also removed all the hardware and wood from the rudder, strut and shaft log. I rebuilt both strut and rudder mount with body filler, made a form with some old cigar boxes. The main thing I did was drilled another drain hole on the starboard side and filled both sides of the tunnel with machinery mounting compound mixed with sand. I attached PVC 45 deg. elbow to the drain holes and with a 4" straight of PVC sticking up at a 45 deg, I filled it about an 1" over the drain holes, cut and finished the pipe flush with the new floor.
This picture simi finished bilge, note the 3/8 thick stainless steel plates on top of the strut and rudder.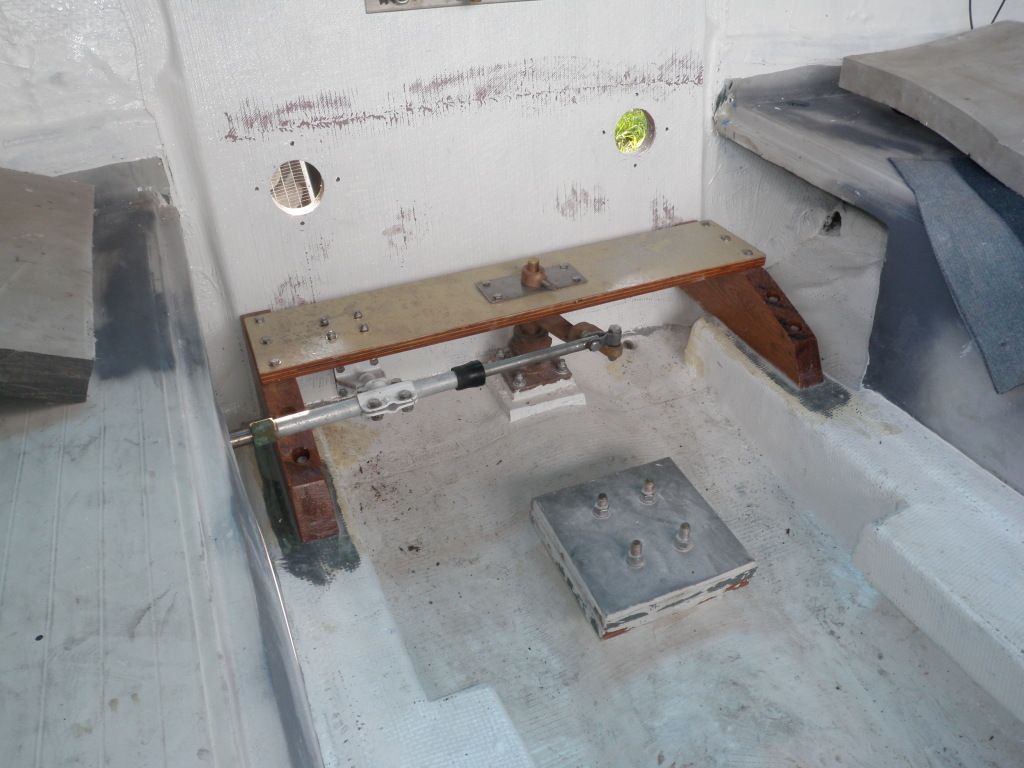 By the way, both my 74 and 73 Lancers have the steel plate. Here is a picture of the 73.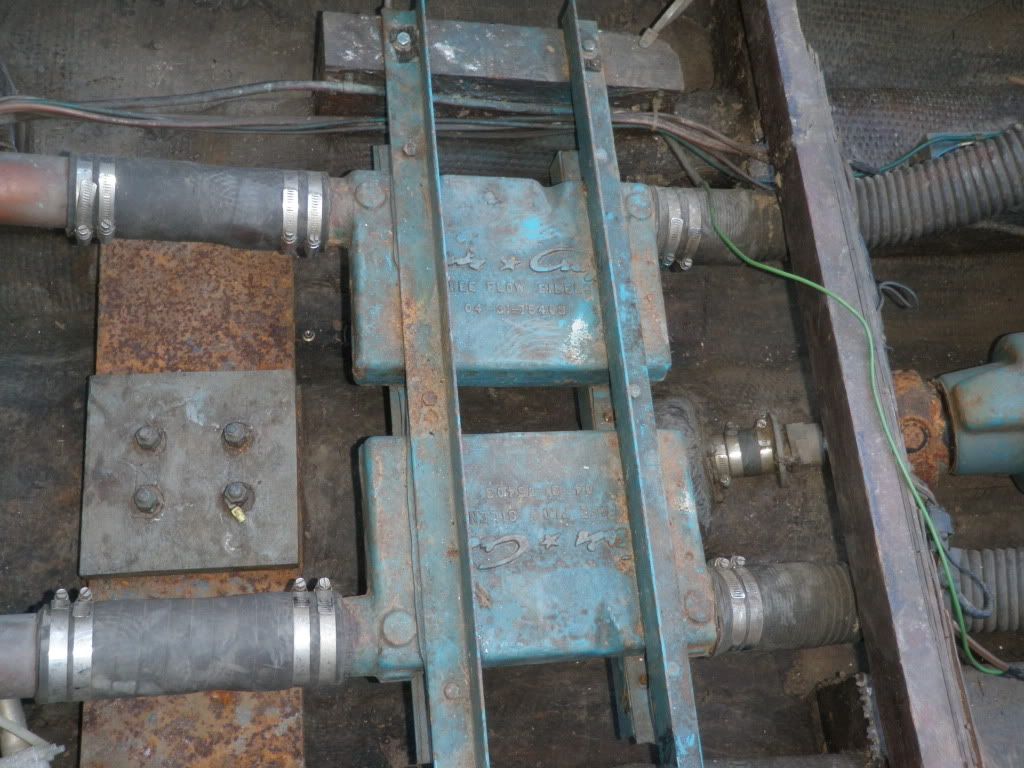 Glenn