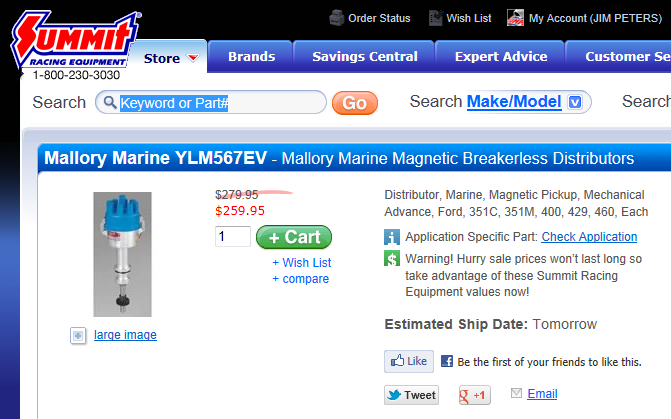 http://www.summitracing.com/parts/MAA-YLM567EV/
I found this one which has the magic word "marine" in the description but it appears to be for Ford 385 series motors like the 429 and 460 but not sure if it would work for FE series.
I have also been pursuing the other option of having my original units with the pertronix modules gone through but can't seem to find any local shops that do this kind of work or have a distributor machine. Seems its becoming a lost art like alchemy and witchcraft.
I sure would sleep better at night knowing I had a couple nice tight magnetic pickup billet marine units feeding electrons to my big dogs.
Paul: Any idea what the Coast Guard is looking for here?
Jim