Jim, a belated and more formal
"WELCOME ABOARD"
this time. I've been traveling lately and I'm a bit behind the curve now but I saw your postings and it looks like you have a fine project. Rob referenced a very good research and documentation link for you. The Coho / Corinthian line obviously shares everything from the Princess range in the galley, instruments, hardware, controls, power, underwater gear and quite a few construction build concepts with the Commanders. We're glad to have you as a reader and participant here. The info is beamed around the world every day to as many as our record of 119 countries in a given month. Postings like yours help shake the bushes and bring out more information on these interesting Chris Craft boats.
Note in the two brochure segments copied below, the boat is referred to as a Catalina, Coho, and Offshore. In any case, it is all Chris Craft (and very cool). It is also a very worthy restoration project.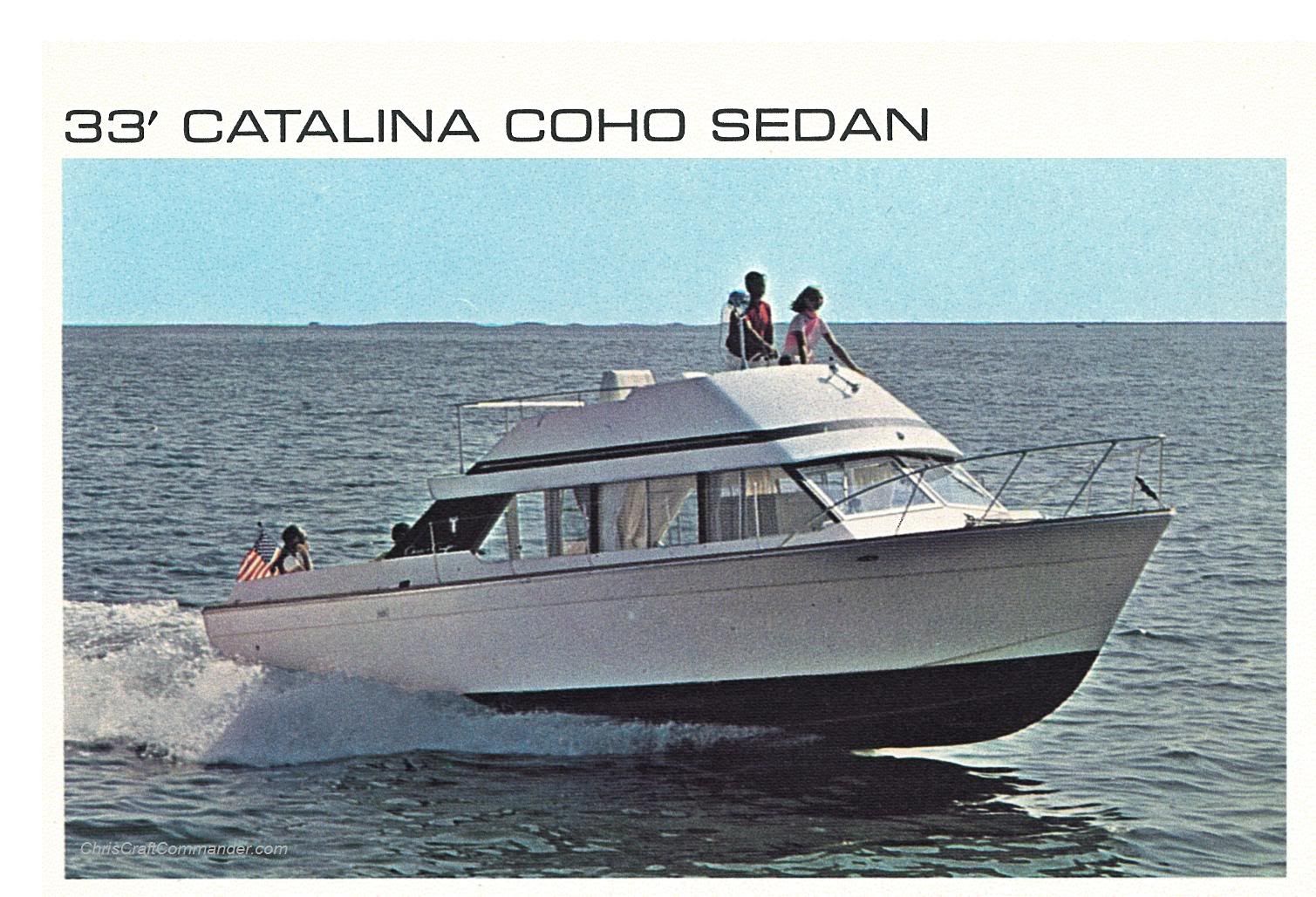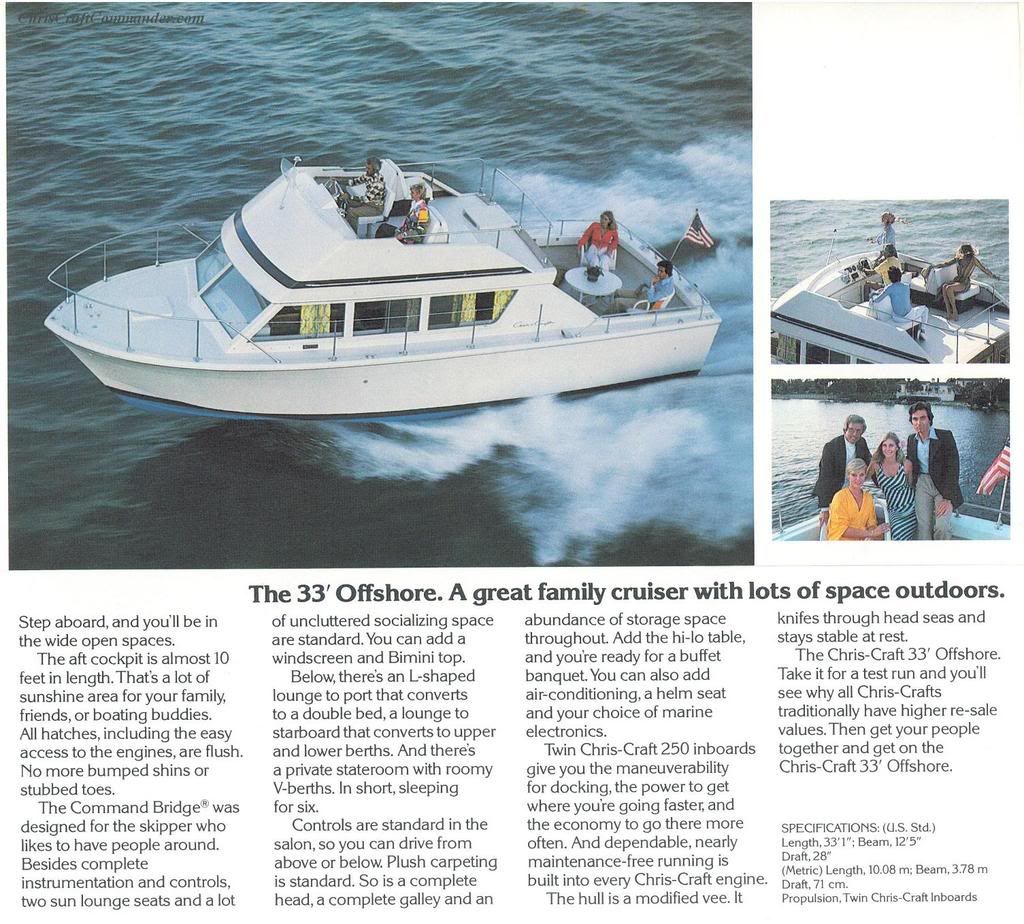 In addition, this is a Dick Avery design, and it doesn't get much more pedigree than that in the CC family tree.
regards,
Paul