I've started the process of demo-ing the "built-in" Corsair floorboards. MAJOR job, and not much fun (yet).
Here are some pictures that may help illustrated the peculiar construction of this floor structure on the 1968 Corsair Sea-V 20 inboard.
Starboard panel removed, revealing 3x4 galvanized downspout ventilator pipe glassed into hullside. Also shows forward end of 1"x1" strip to attach vinyl-covered inner panel (at bottom)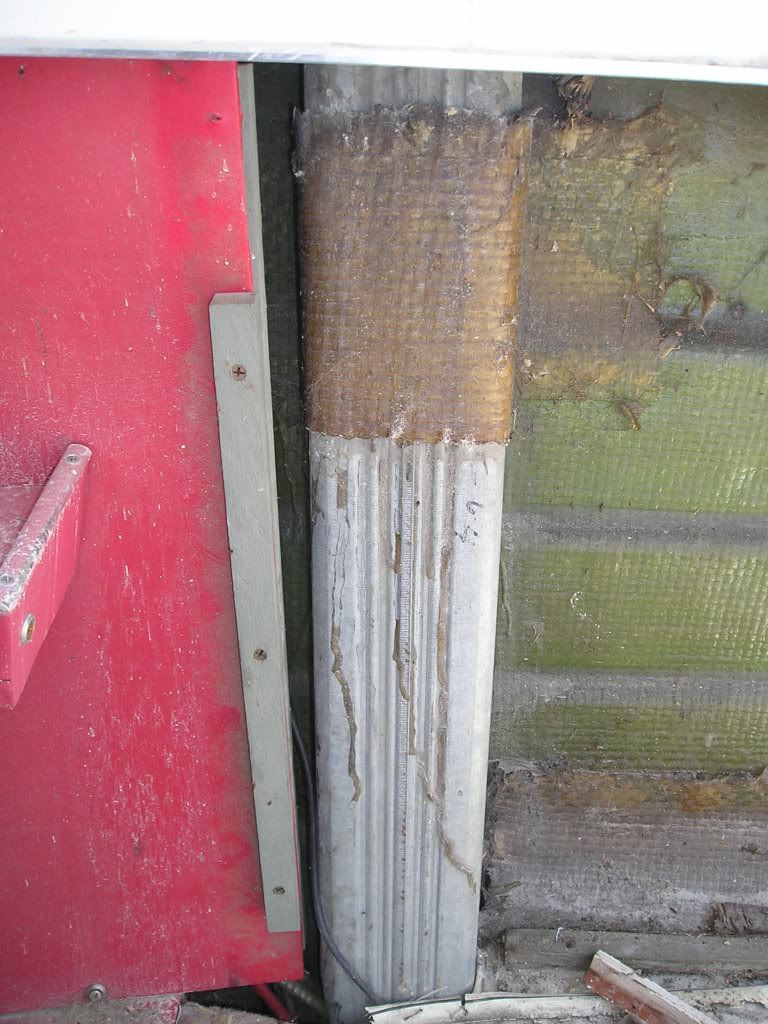 This shows glass mat strips extending from inner hull side and epoxied to floorboard and 1x1" inner-panel fastener strip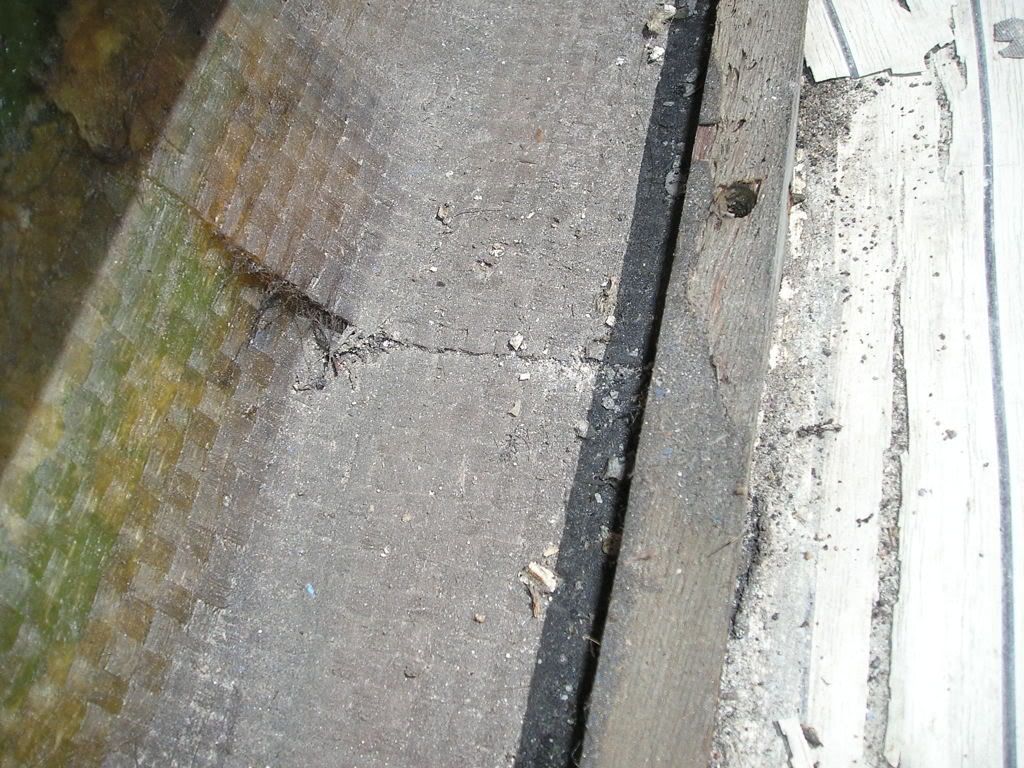 More detail of glass strips epoxied/resined to edge of floorboard and 1x1" inner-panel fastener strip. Also shows forward red-vinyl-covered bulkhead for inner storage pocket. It, too, is glassed into the hull-side.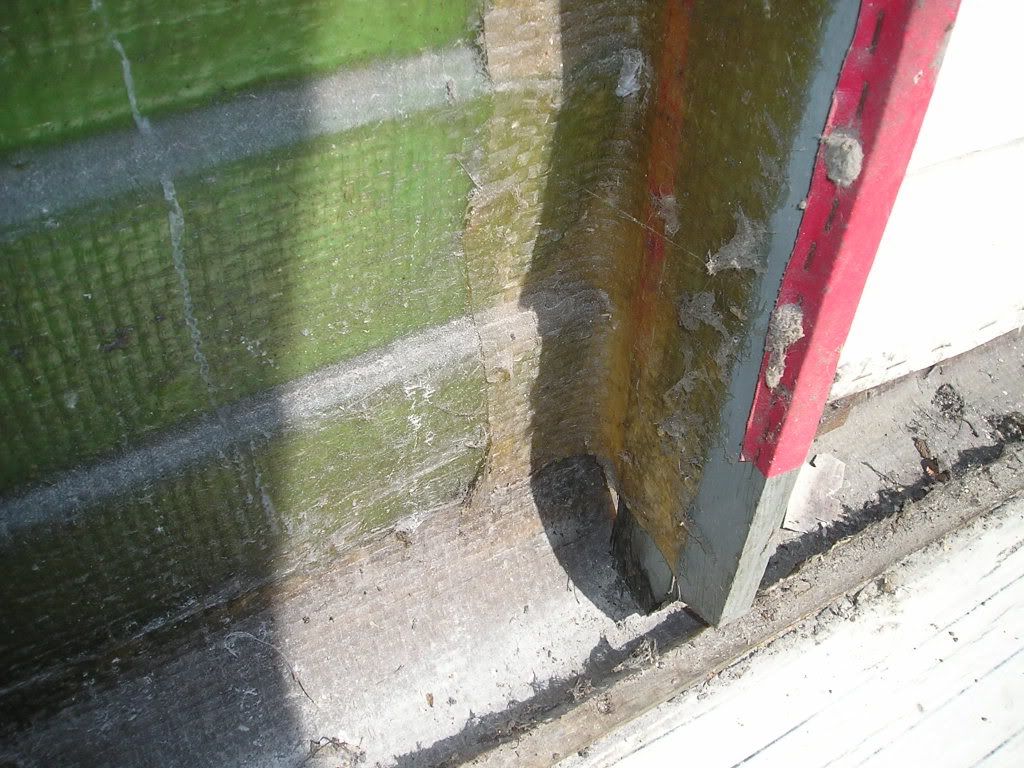 With 1x1" inner-panel faster strip removed, prying fiberglass away from floorboard, to which it was epoxied/or resined.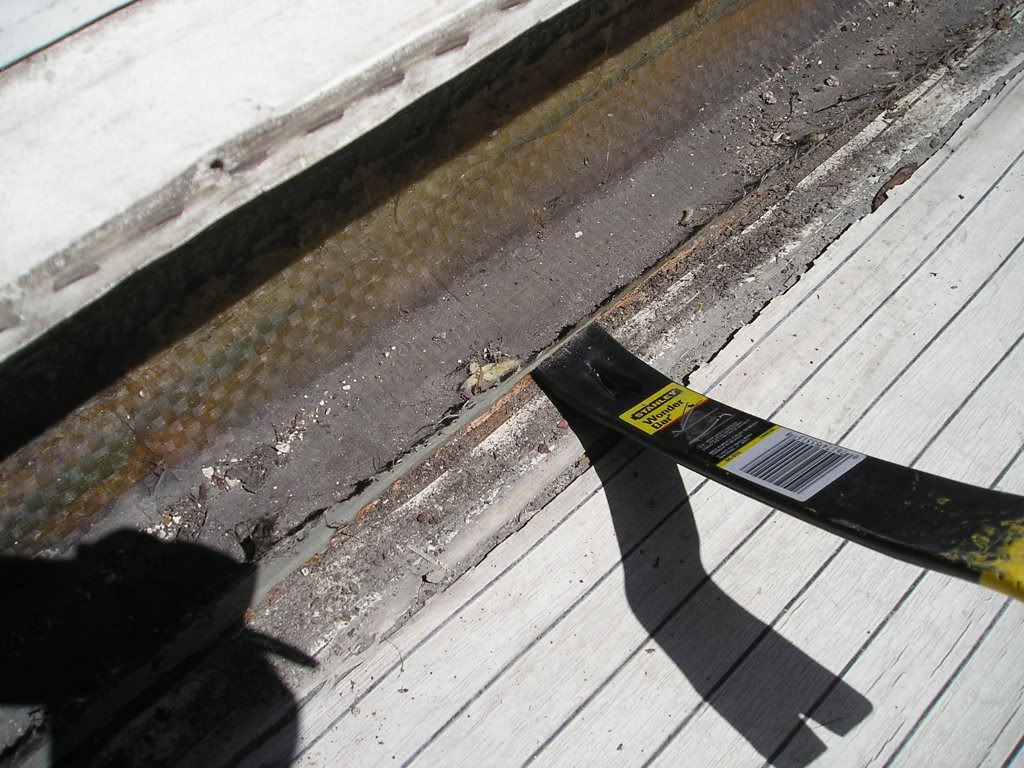 Rotted after edge of starboard floorboard, showing one of the many, many(!) bronze screws fastening this board FIRMLY to the underframe! These screws were hidden beneath a layer of putty AND the Nautolex vinyl covering.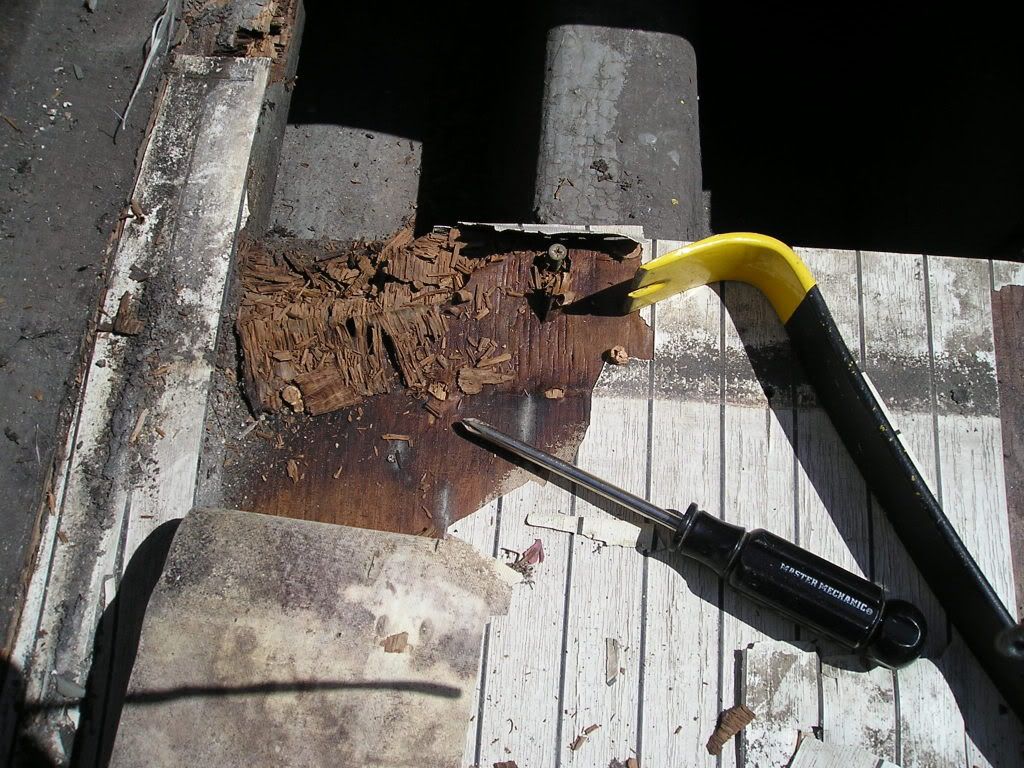 This picture should help orient the viewer to the location of the project
Another "locating" shot
As you might expect, there is some rot in the framework beneath the floor sheathing. I'll be replacing that with white oak per Paul's recommendation. Speaking of Paul's suggestions, I wonder why he suggests replacing the old 3/4" plywood with thinner 1/2" plywood (both marine-grade fir)? Any particular reason, Paul? Lighter, true, but probably not as stiff, right?
My next step is to make a test cut (with pistol grip had-hacksaw) of the fiberglass stripping that attaches the floorboard to the inner hull side. I want to see what's under it, and in all likelihood it will reveal that the hullside edge of the floorboard is ALSO screwed to the underframe. Man,I hope not!
Wish me luck as I burrow deeper into this challenging process. I'm at the point of no return.
Oh, yeah, one last request: What's the grey paint you guys used to paint the flooring timbers?
Best,
Cliff