I sawed away about eight inches of the curved fiberglass connecting the hull to the floorboard. The floorboard beneath it stands free from the hull side by a few inches. The damage to the plywood apparent in this photo resulted, in part, from prying the fiberglass away from the plywood. Some water-induced rot to the left of the fracture, too. Screw hole in the Nautolex visible toward the right in the picture is from the 1 x 1" mahogany fastening strip used to secure the bottom of the inner panel.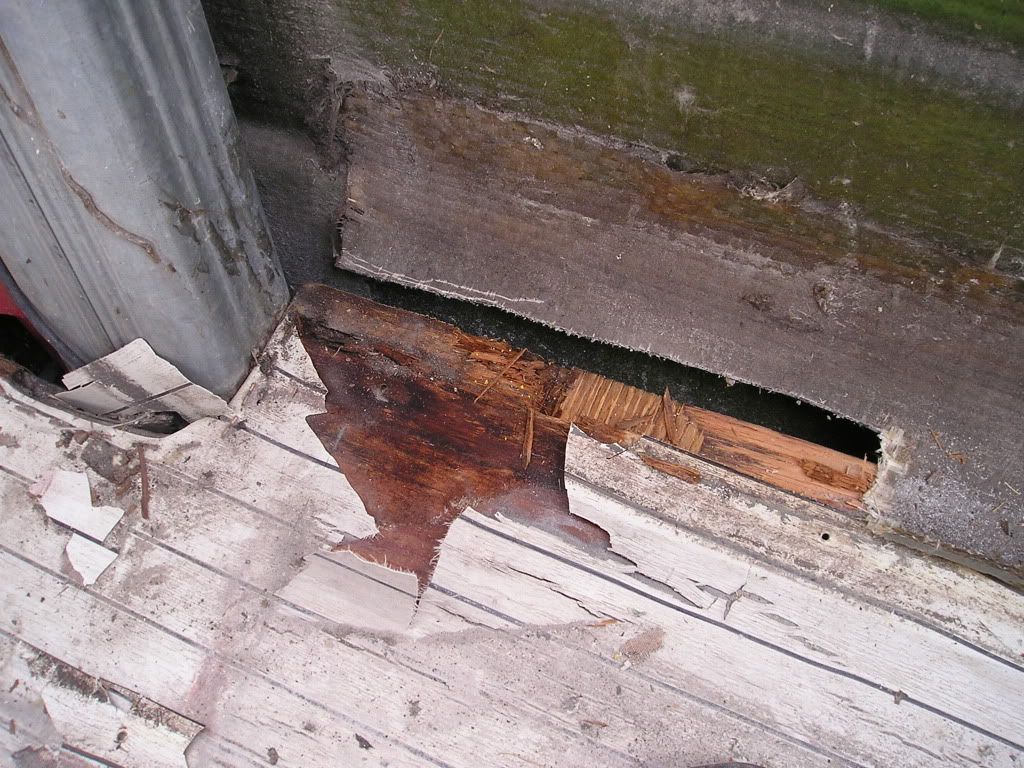 As I feared, this side of the floor sheathing IS ALSO screwed to the framework beneath it, but at least that framework is well inboard from the hull side and clear of the location of the bottom of the inner trim piece. (note screwdriver pointing to screw in photo)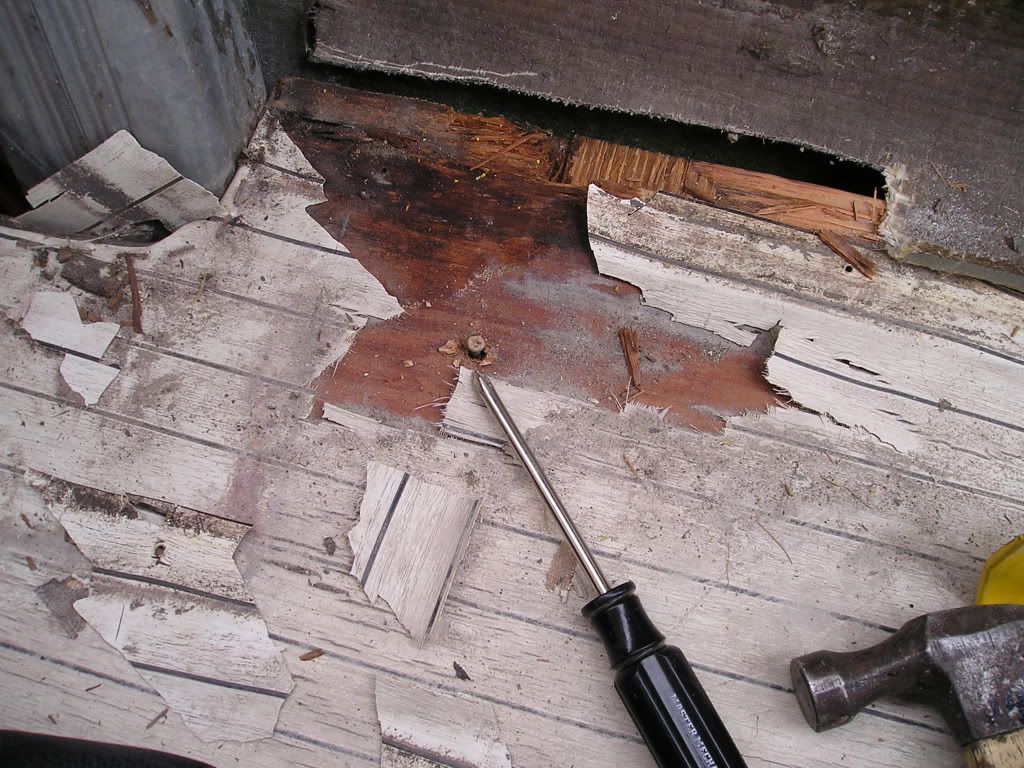 I'll continue to locate and remove the screws on this side, breaking the fiberglass away from the plywood as I go. I believe I will then be able to slide the floorboard piece out from under the curved fiberglass mat and use it as a template for the new piece.
As info, Paul, if you've made it this far, all the plywood in my interior is 3/4", both verticle and horizontal, vinyl-covered and not, all floorborads, fore and aft. It must have been factory installed that way since it is universal. I think I'll go with 3/4", since several of the boards are salvagable, and 1/2" would not fit flush with them.
Best,
Cliff