I redid the counter top, added deeper bar sink and gooseneck faucet. The teak finishing parts for the front where getting painted when this was taken!
I also redid the walls with laminate and liquid nails, I used oak around the bends and for finishing.
always joked I would have a boat big enough for a jet ski! Everyone asked if my window is broken out, not sure why they did that but it makes it easier to get lines when docking solo and a good breeze.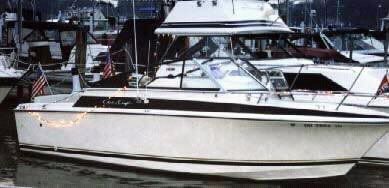 Hope you enjoy my photos! Thank you!