Look what I found near St. George's, Bermuda. Couldn't get close because of gate, but looks to be in great shape!
Will send a couple more pictures. Rey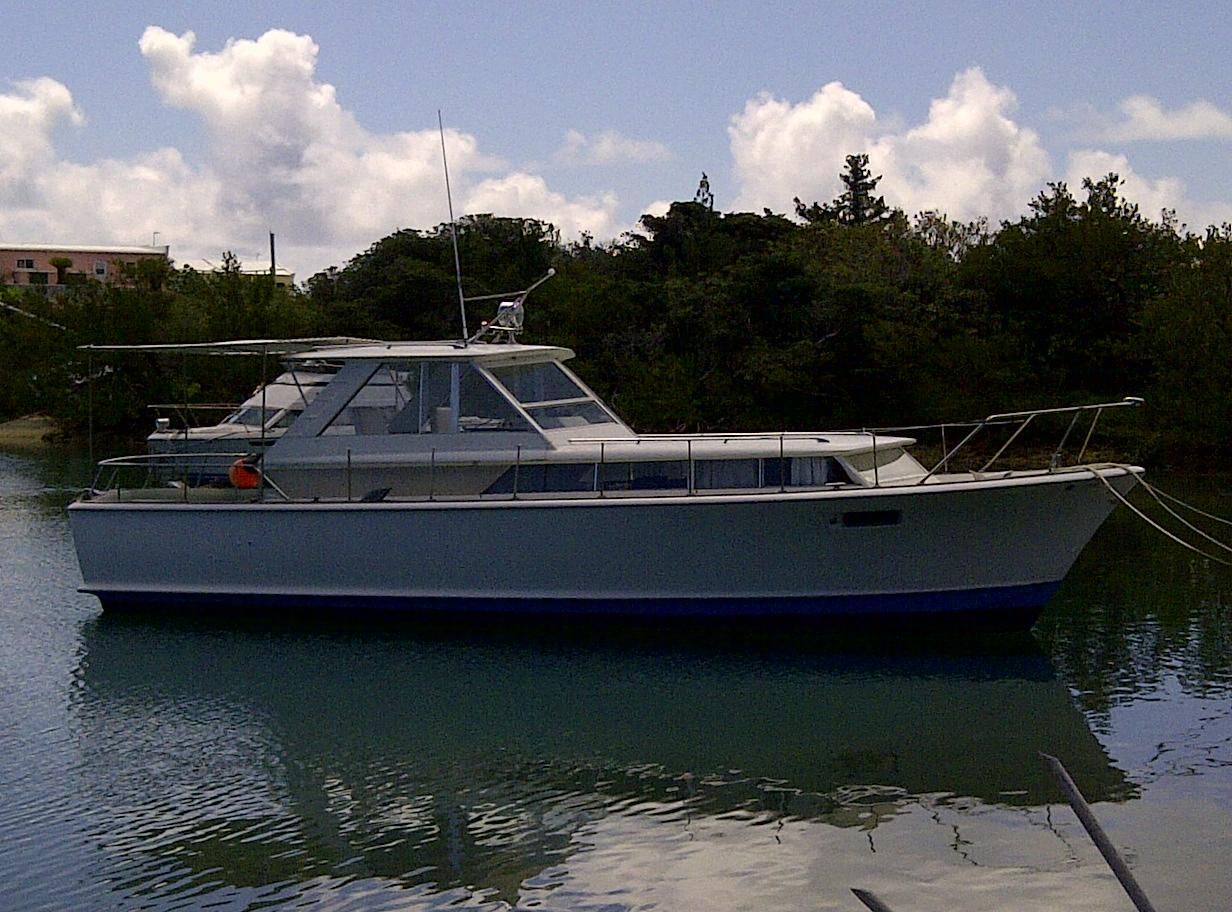 This Commander is way out of its cruising range being on Bermuda, apparently having been delivered to the islands on a freighter. There is no way a 38 Express would be able to make the something like 600+ miles on fuel.
Someone in Bermuda however, is having fun with this one.
thanks Rey, we enjoyed seeing the photos.
best,
Paul