Hi Ron, and "
WELCOME ABOARD"
,
Both systems were used and I presently have boats with both systems. This is an early series 283 before the 283F came out, note this one is flywheel forward and the F is flywheel aft, but I show this to illustrate the lack of risers and use of straight pipes off the exhaust manifold.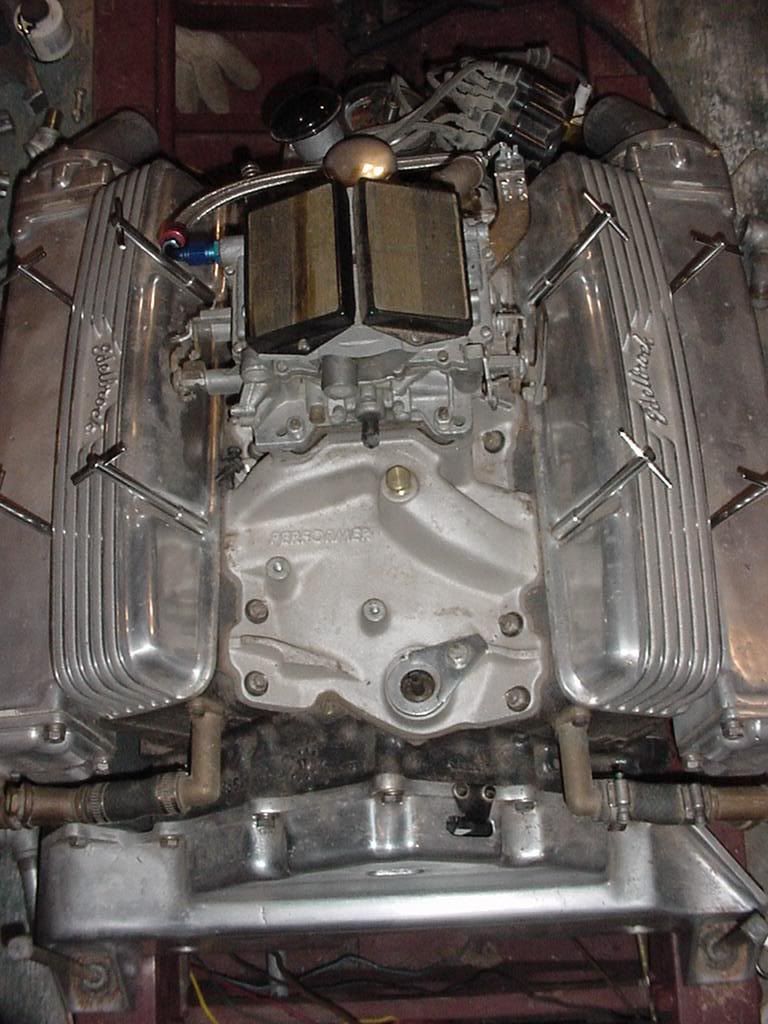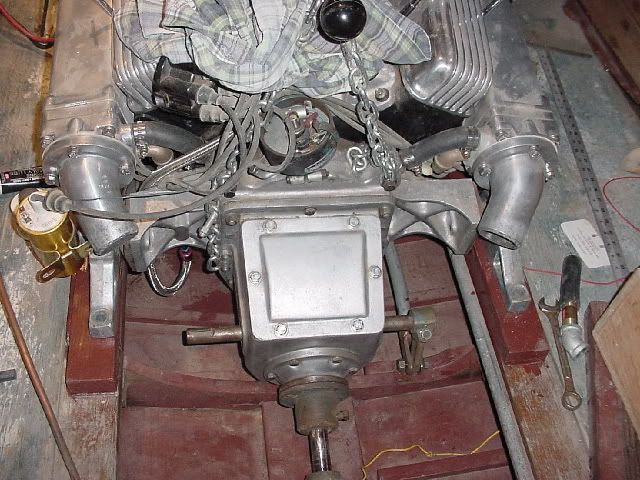 Here are photos from my 1966 20' Sea Skiff with the 327F, equipped identically to the 282F.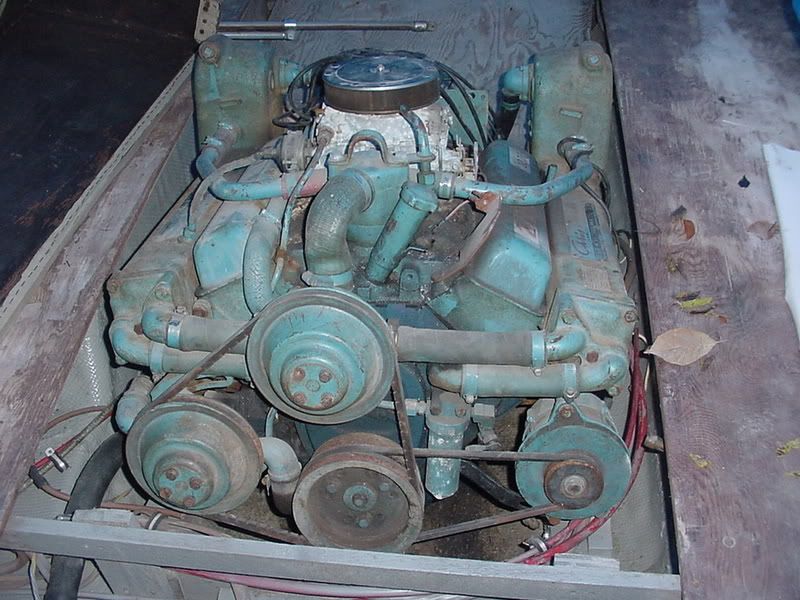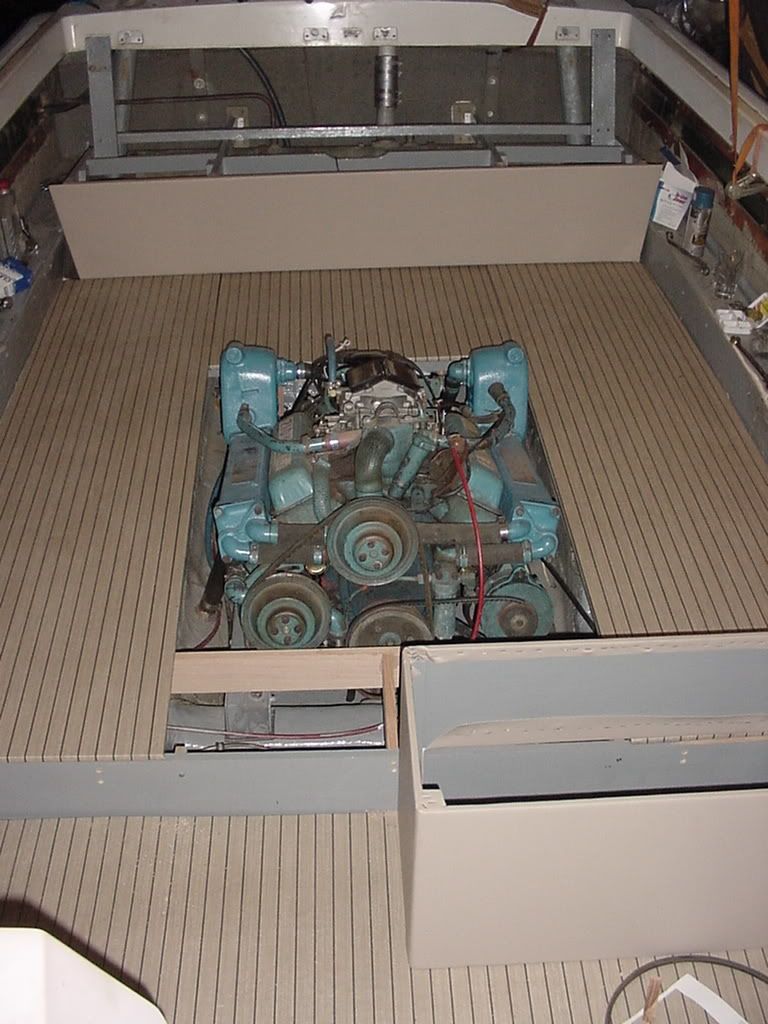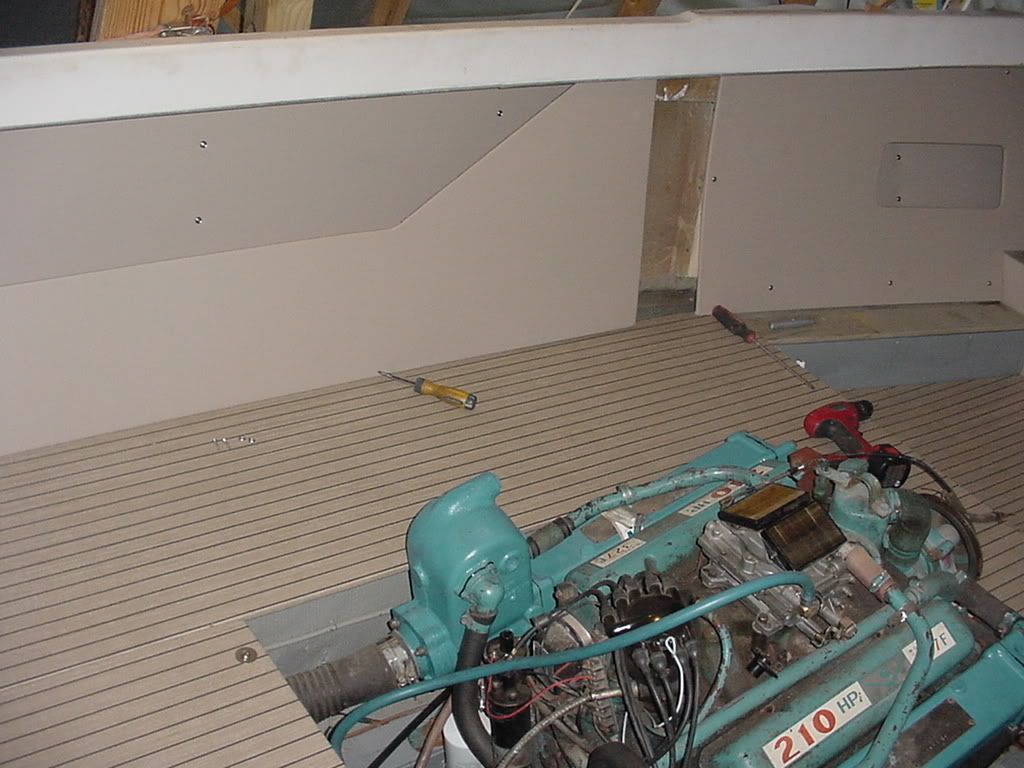 The risers just give more protection to water entering the exhaust pipes and frying the motor. A Sea Skiff or Corsair Sea-V by nature is a boat that will be out in the surf and it may encounter a following sea or even at the dock it may get a wash from a wake that would send a pulse of water up those exhaust pipes directly to the motor. Either system will work, obviously CC built a lot of speedboats without risers so we know it will work, but they also discovered somewhere along the way that risers worked better. If you elect to run without risers you could easily add some flappers to the tips although that would sort of spoil the cool upswept copper pipe design, and you could also install surge tubes within your exhaust system to intercept any water pulse. Mufflers would seem to serve a similar role, but quite honestly part of owning a vintage classic like this is the sound, and it is a shame to muffle. Also if you are just day running off the trailer your chances of seeing damage due to exhasut system surge would seem to be pretty low, using the CC speedboat system that apparently worked on so many boats, many of which are still in operation now.
Hey send in some photos of your Corsair, and congratulations by the way, you got yourself a boat that is sure to increase in status as a collectible.
best,
Paul