I like that setup (on marine plywood bases only) because it gives convenient access to everything. One note however, just because the photos shows that system is no assurance CC did it after the photo was taken. The marketing guys pulled some stunts back in the day, including air-brushing out cleats, clamshells, etc. on photos to denote another model year. On my Skiff, which is not as wide as the Lancer, I used a two piece system that works much better than what a one piece would. On a large husky runabout like a 23 Lancer or Commander hull, the three piece is a nice way to go.
For comparison here is Nick's 23 Commander, and the merits of the V-drive system on the interior become obvious. The 23 Commander has the weight aft where it works best for the traditional offshore V-drive boat, per Jim Wynne's formula.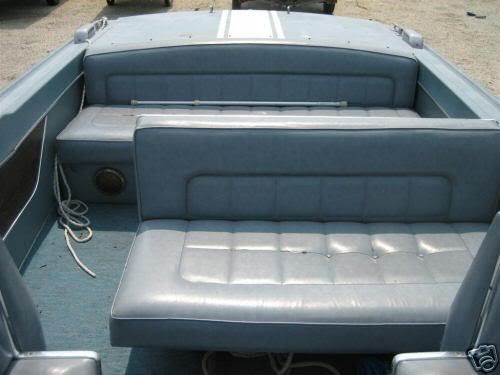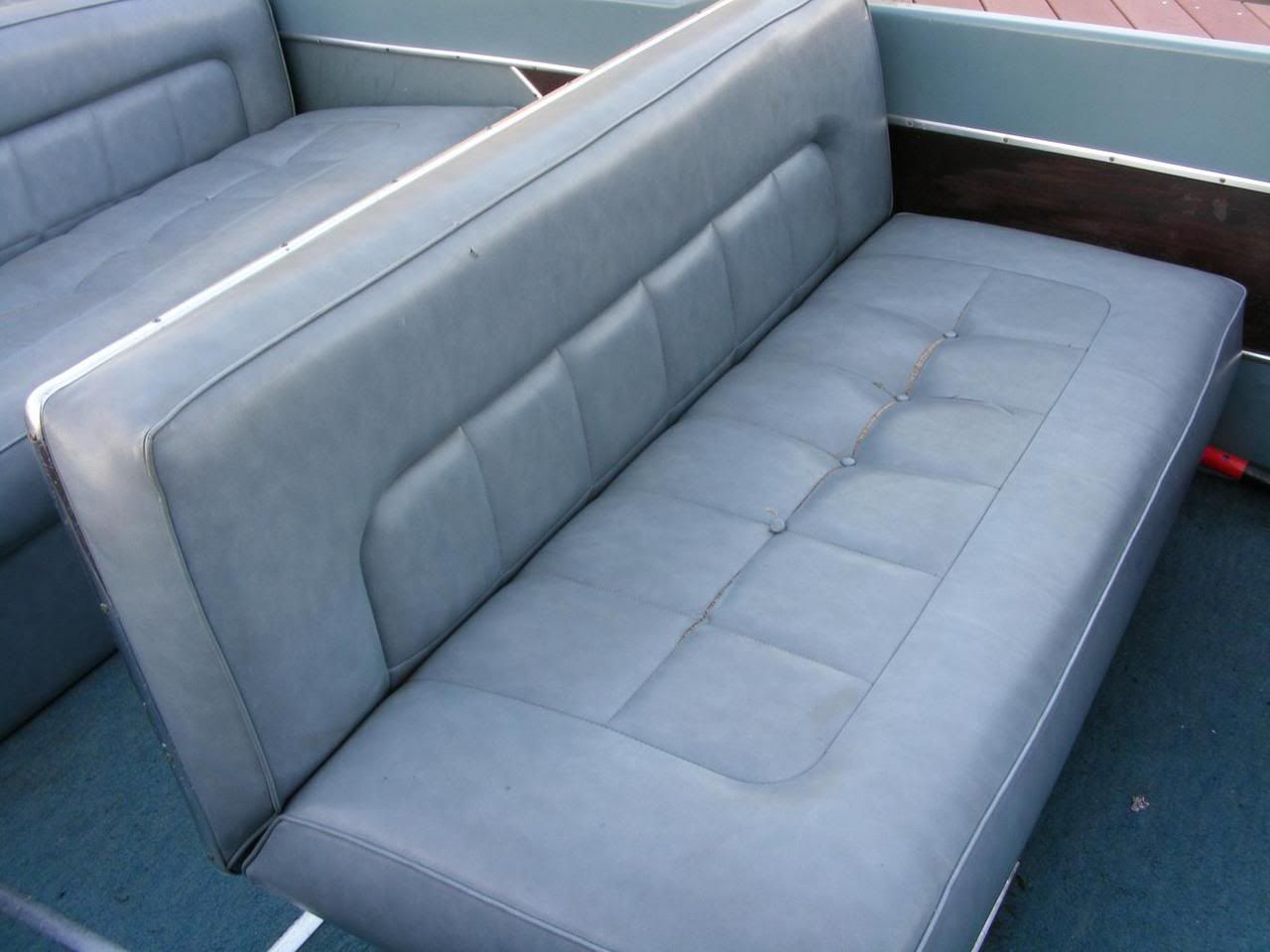 Here are some photos from Wes's 23, which did not have the optional middle seat.
If anyone needs access to the motor on these big Commander runabouts, it is not an easy task to gain access. I like originality and Wes's boat is about as original as they get, real premium survivor. When it comes time to pop open the motor box, check the bilge pump, listen to a noise, those full size seats are a bit cumbersom. They sure do look good.
best,
Paul