here is how my lancer seating is arranged. hope this helps. I dont think this is the original set up but it works. remember what you looking at is with out the 4 inch foam on the bench and seat back.
I used the 2X4 to show the foam placement.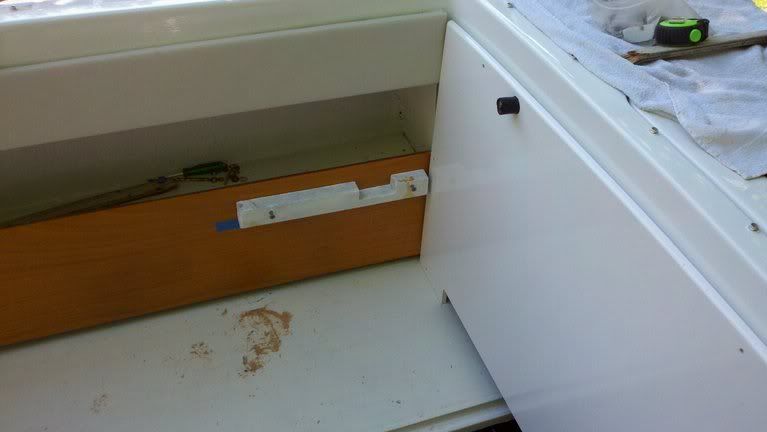 The bench seat sits on the White cut outs which have a 1/2 of ply thu bolted sitting on the inside of the mahogany panels. I will be putting 2 supports under the bench seat using 1 inch aluminum Tubing with a rubber foot. It only had one but I feel more comfortable with two. I dont want any stress on the mahogany panels.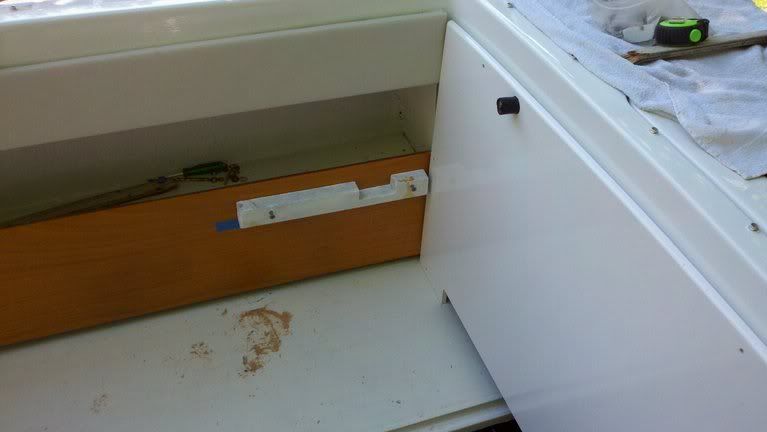 The Seat back rest on the bench seat cushion. the seat back has fitting on the back side which fit into the black stoppers. The Black stoppers are attached to the Fiberglass and go thru the the trandom Panel Which I used a Hole saw to Create.