Thanks for the kind words guys.
Now with the 80# windsheild drag and the 100# of hardware I hung on the stern I might need more horsepower, or at least thats my story and I'm sticking to it.
Maybe some day, right now the 360 CM is holding it's own. The new trim tabs worked great.
Here is a picture of the braces and tabs, and yes the swim platform is shading the cool exaust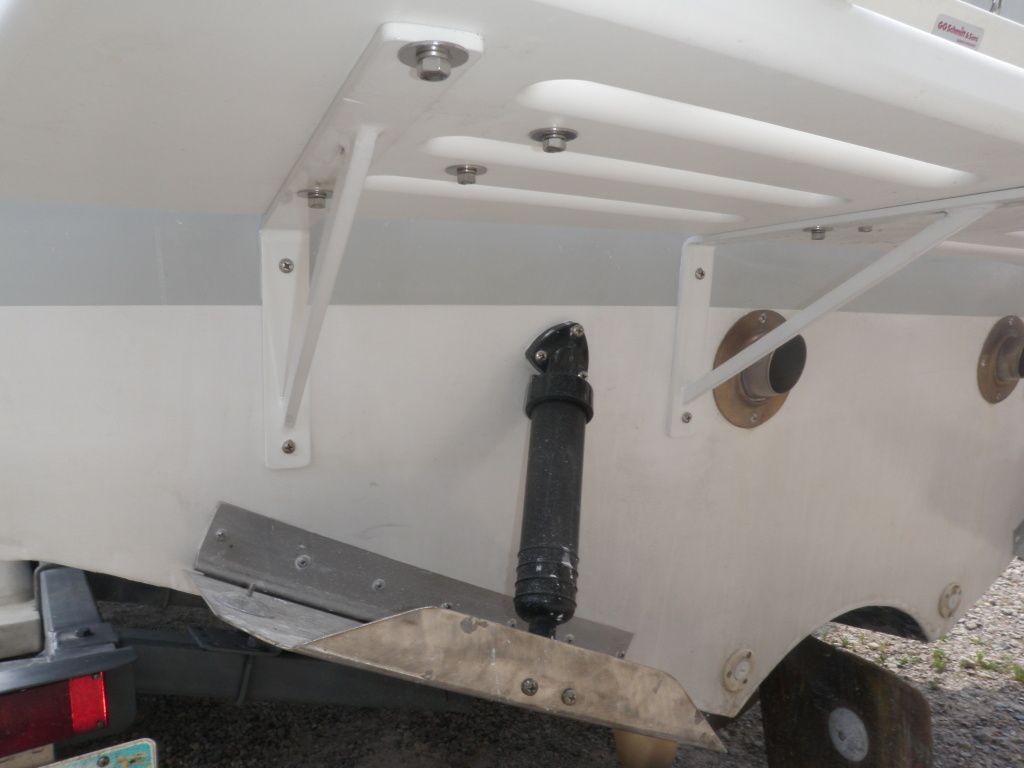 I also did a quick refinish of the stern deck, it was beat up with all kinds of old hardware holes. I only went up to mid cleats, did put new cleats on the stern.
I spray painted it using all Interlux Brightside products, learned a few things.
I need to trim and finish a little more.
The entire deck and haul needs to be done someday.
Had a great day on the water, I hope other enjoyed their waters as well.
Glenn