Good morning Jerry,
I always love a bit of detective work so I looked up that number and it "appears it is a 72c 1.5:1" which is exactly what you need for the big block power. The 71c will work but it is not rated for the higher levels of power, although a 71c was used in the raceboat SLEEPER for quite some time.
SLEEPER was only run on Sundays, lol, by a little old man who liked to drive with wide open throttle.
I found a few tips you should be aware of: First of all there is a big caution to not use the reverse mode to obtain forward movement because the transmission will last for 30 minutes.
I found a 4-year old posting on another forum (Marineengine.com) to this extent:
"The 72C v-drive was designed to be used with either CW or CCW rotating engines. There are 4 bolts on the
front of the trans holding the round pump to the case. Note the arrows (and depending on production "LH TOP" and "RH TOP")
cast into the pump. The arrow at the top of the pump should match the direction of the engine shaft rotation. Remove all
4 bolts, rotate pump until the other arrow is on top. Replace bolts. Get a new prop. The velvet drive doesn't change the
rotation of the prop shaft unless it was ordered that way from the factory. It's the same as the rotation of the engine
So now that your new engine rotates in the other direction your prop will too.

According to the manual, if the pump arrow doesn't match the engine rotation the pump will not pump and the trans will not work."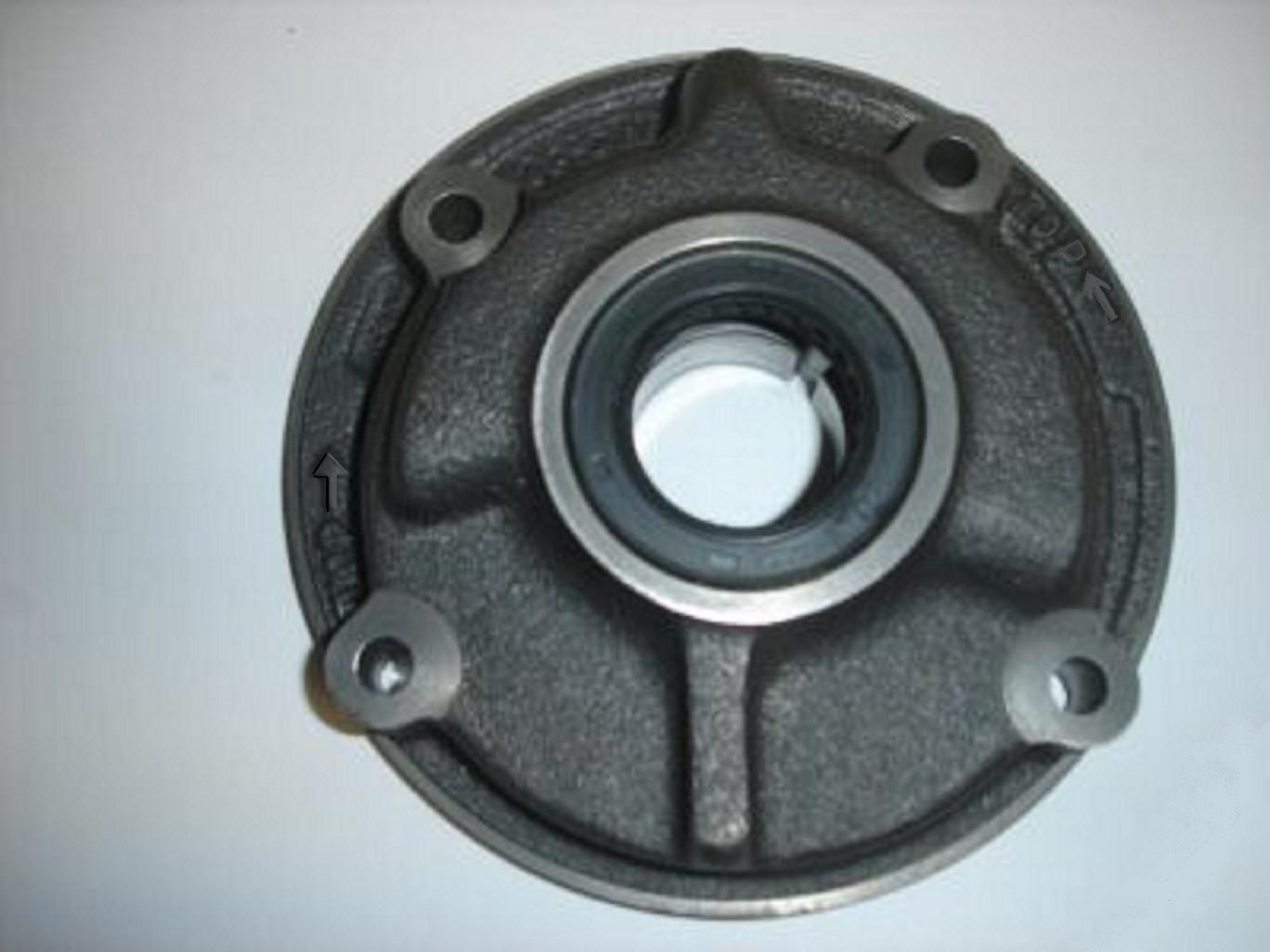 Somewhere this should appear in a manual and with a little help we'll find it somewhere!
Edit..............................Just saw Eric's post, better photo and some more text, which I added below for the archives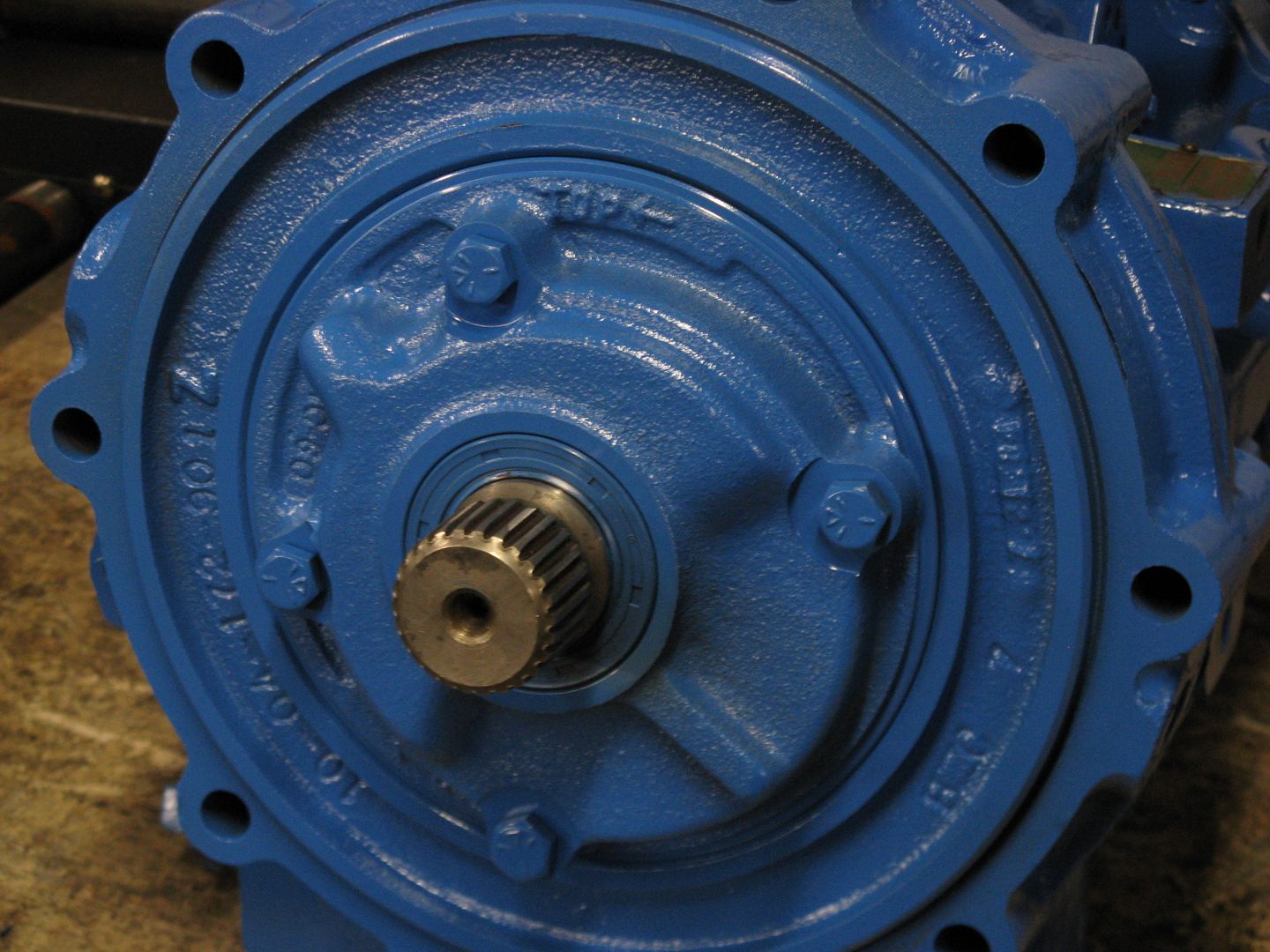 "The picture above shows a Velvet Drive pump set for use with a RH engine as the arrow at the top of
the pump is pointing left which would match an engine rotating counter-clockwise from front. Changing
the pump indexing is done by removing the 4 bolts holding the pump to the transmission face plate,
rotating the pump 180 degrees and replacing the bolts. It is not necessary to remove the pump only to
spin it around. There are only two pump placements there all 4 bolt holes will line up."
Regards,
Paul