Hi guys,
Some good action on the XK-22.
I don't know if it is well known or not but the XK-22 is a 23 Lancer with a cut down freeboard and new shoe-box top, with a little higher horsepower than was offered in the 23 Lancer. Chris Craft used a lot of restraint (until it produced a short run of XK-18 jet boats with 454 power) and always (with the exception noted) produced a product that was reasonably safe to release to the general public under their name. Since CC was very big and did not have to rely on a hot-rod model, unlike some brands who existed entirely by producing hot-rod models (Donzi being an example). CC seemed to hold back and produce fun models but never really went into head-to-head competition with that particular market sector because it was not really all that important for them. Donzi, for instance, was not producing an entire line of sport boats, cabin cruisers, fishing tournament contenders, houseboats, etc., so they (CC) really had nothing to prove. Donzi on the other hand alway had to produce a fast "contender" because that is what their entire focus and market was. Good boats all, but just a bit of perspective from the peanut gallery.
People may underestimate the 23 Lancer hull, but it was (is) a very good one, capable of much more power than CC was willing to release under their company name and then stand by recalls and those few who would go out and try to jump waves in a "Walter Mitty moment" and then crash their boats, etc.
A deep-V hull is not an easy thing to design. CC tried their own hand at it (this info was direct from Chris Smith himself one afternoon) and the boat would flop over on one side or another, was very dangerous. Enter one Jim Wynne of offshore racing fame and all of this was taken care of nicely, with his patented lifting strakes, etc. A deep v hull is best run with all the weight far aft, so the v-drive boats and transdrive boats have the proper center of gravity. The inboard Lancer 23 is a bit of a rare bird but still handles well due to the way the entire hull is set up.
Here (below) is Chris Wade next to another model in a CC ad from the past; from the 1971 Chris Craft Sport Boat catalog. This is how Chris first got introduced to the XK-22, so you can see history sort of repeating itself here, lol.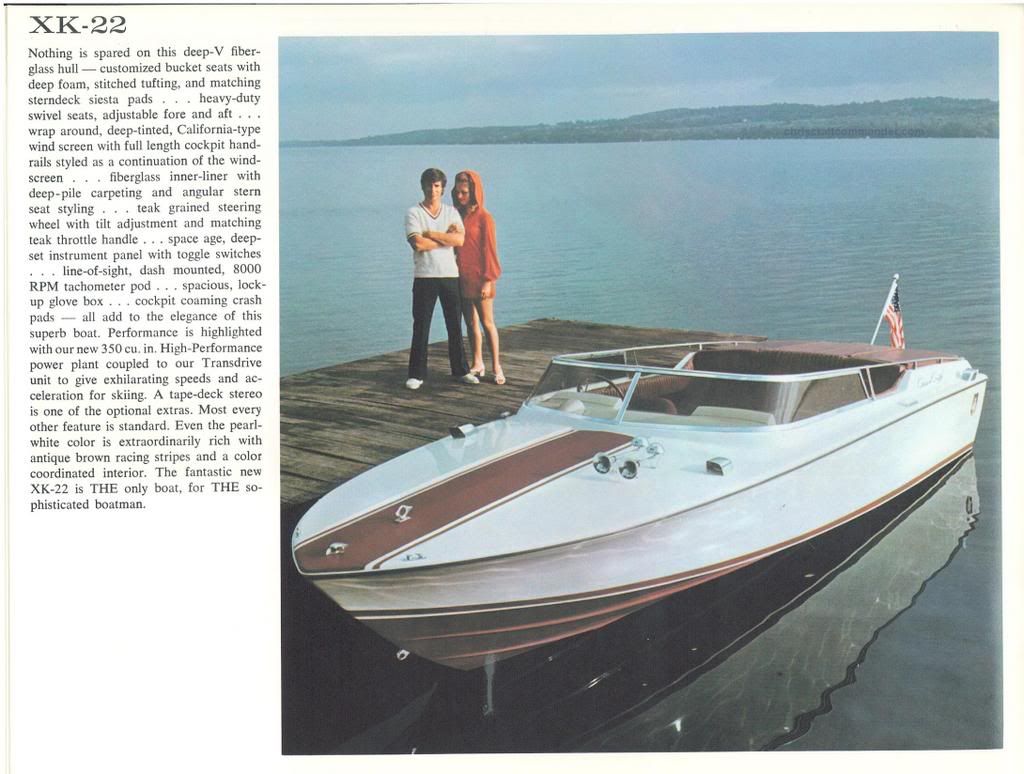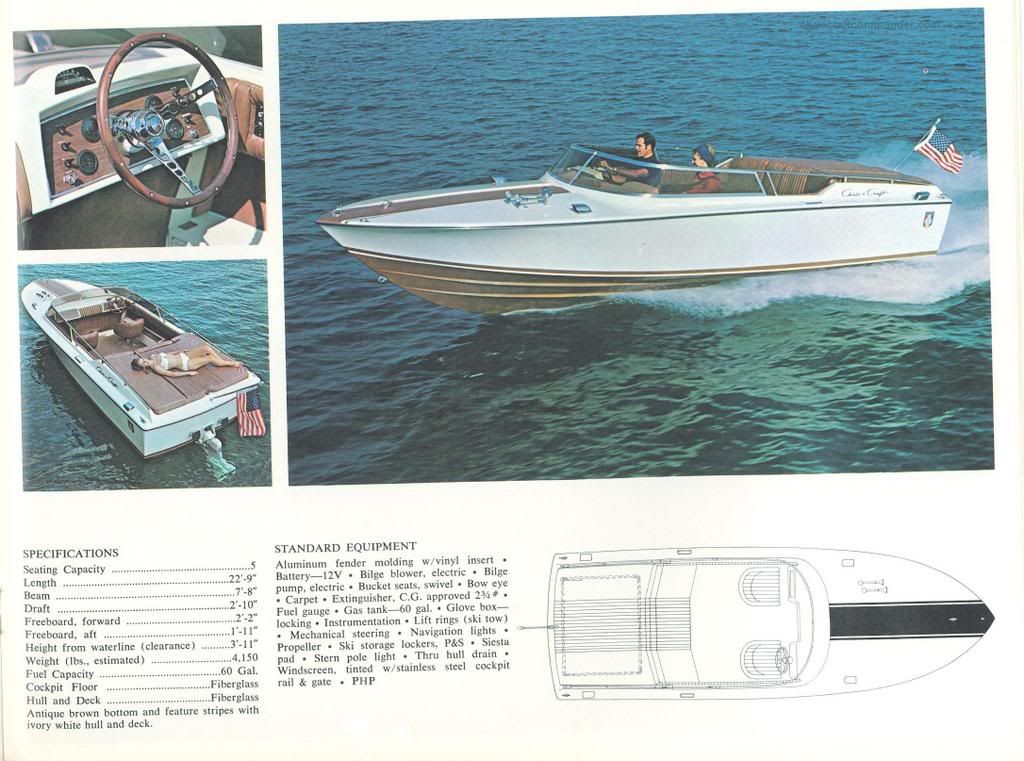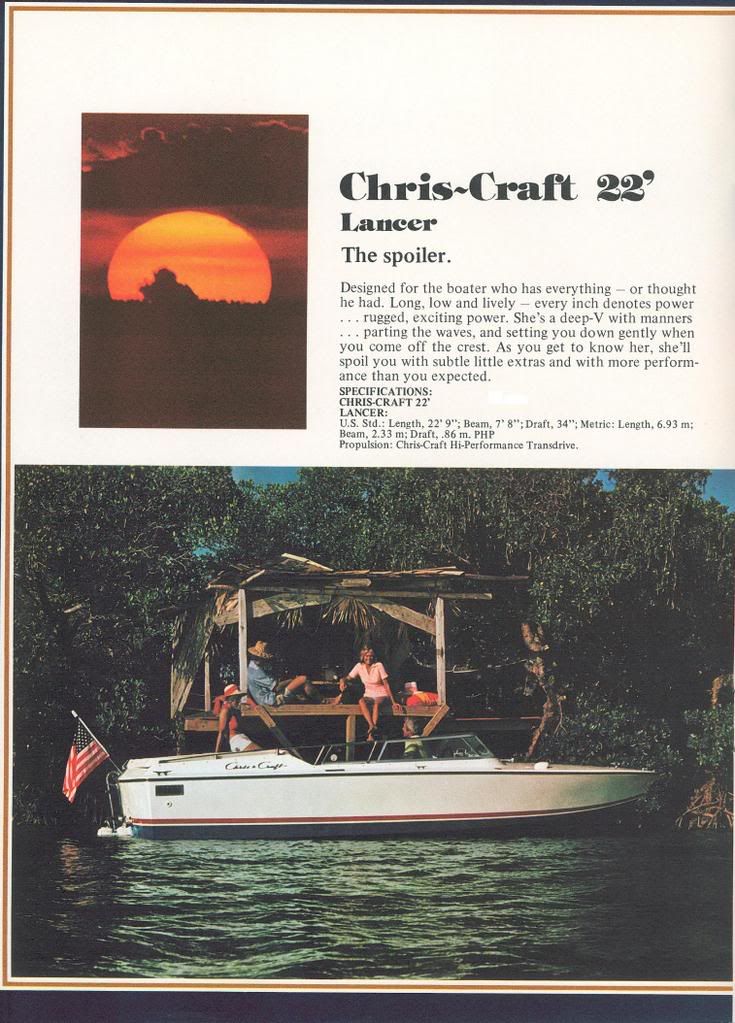 Funny how they mention the 8,000 rpm tachometer............. Who did they really think they were kidding?
The only way anyone would reach 8,000 rpm with that rig was to do it at the dock while the boat was out of gear, and then clear the decks because there would be certain destruction to follow. For this reason they did not let Chris drive the boat back then, because he wasn't old enough. That is a CC test driver at the helm in that second photo.
Regards,
Paul