Here are a few photos directly from fellow Antique and Classic Boat Society member, Chris Smith. This is the prototype for the original 38 Express that Chris Craft built. Note the boat has not received the styling from Fred Hudson yet (Fred was responsible for the waterline hydra-foil design) and the pointed transom (Bill MacKerer was responsible for adding the pointed transom). This 36' hull was taken out and run hard, it was later established that due to all things considered, this one was better off with an additional 2-feet, thus the 38 was born.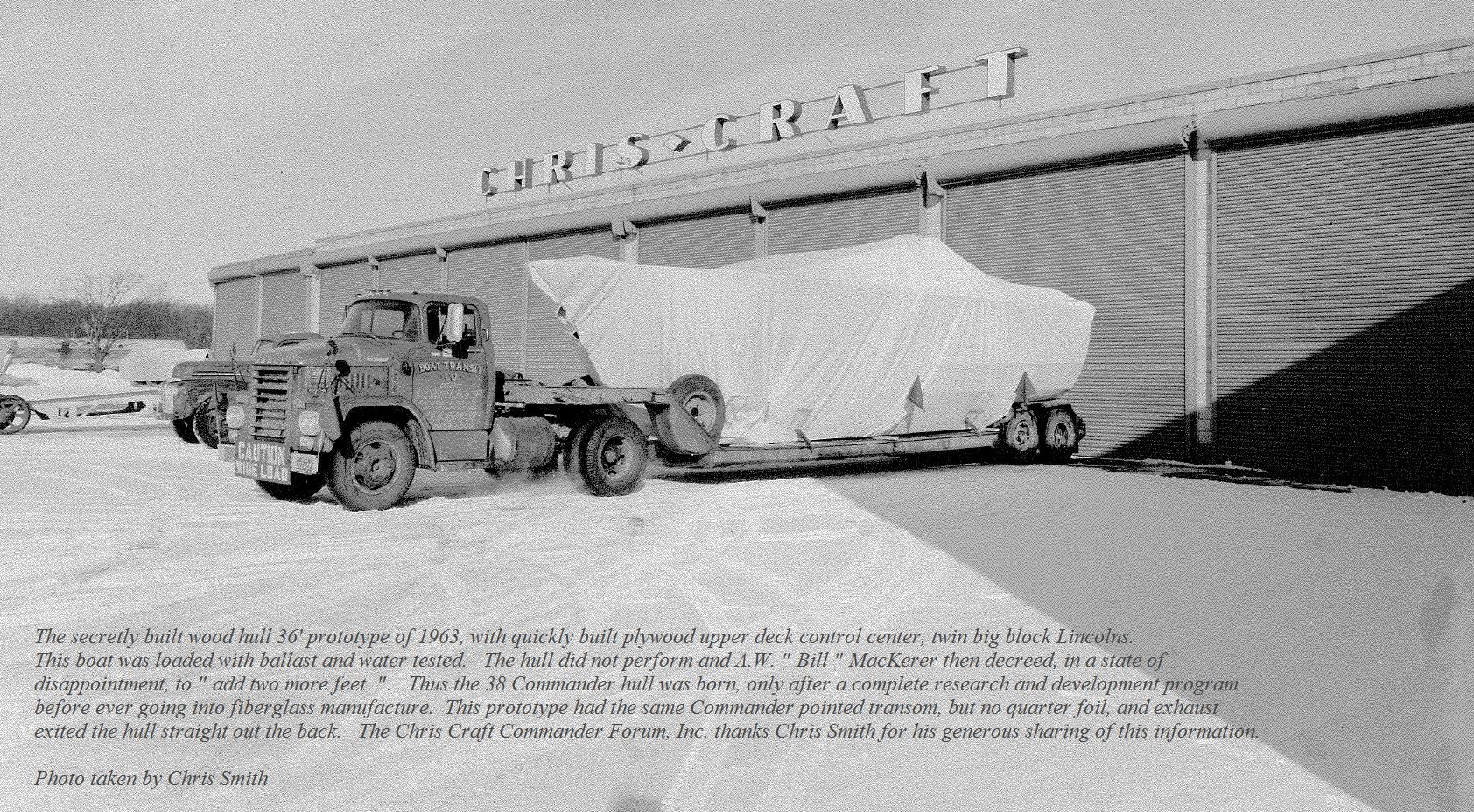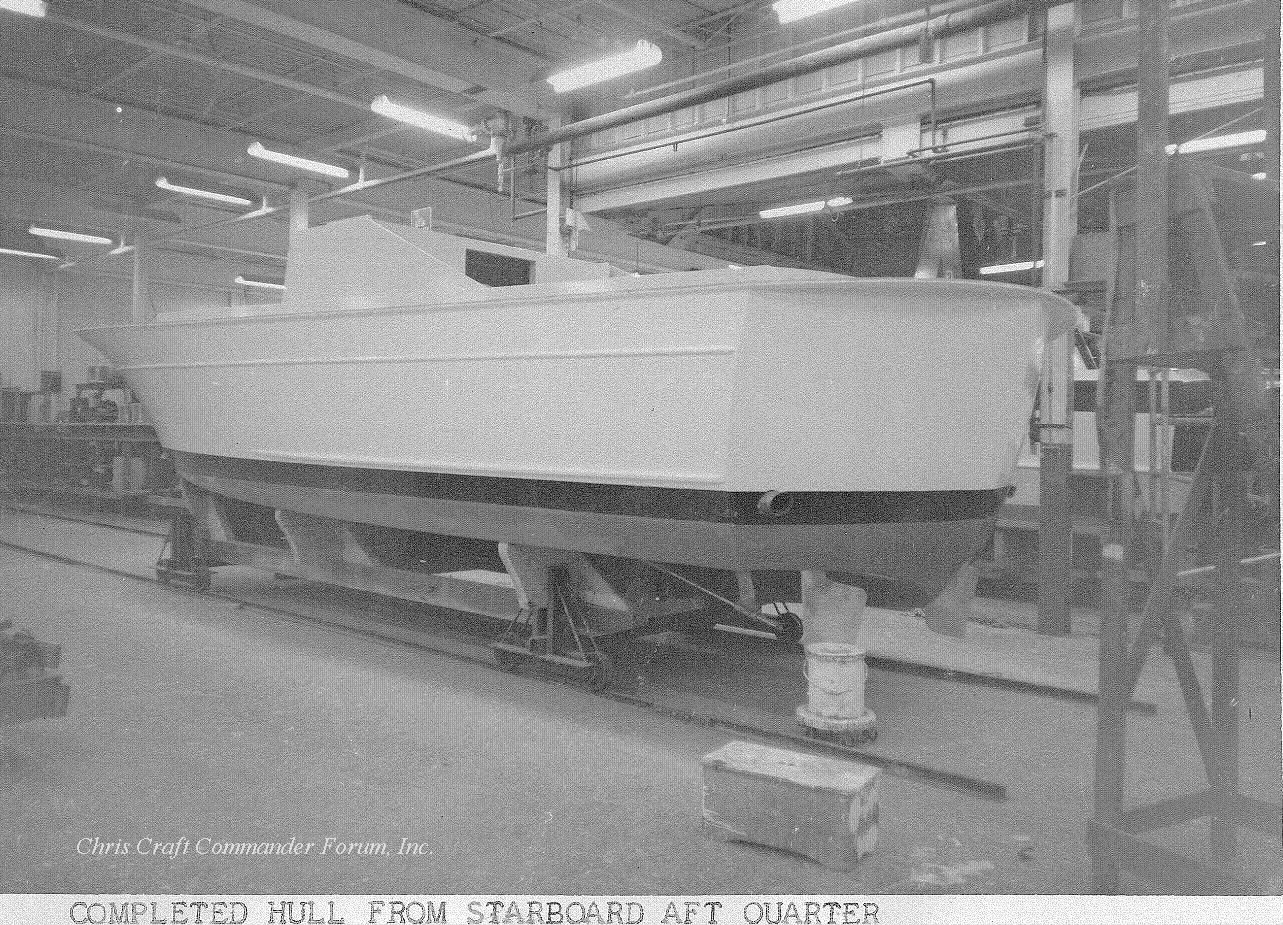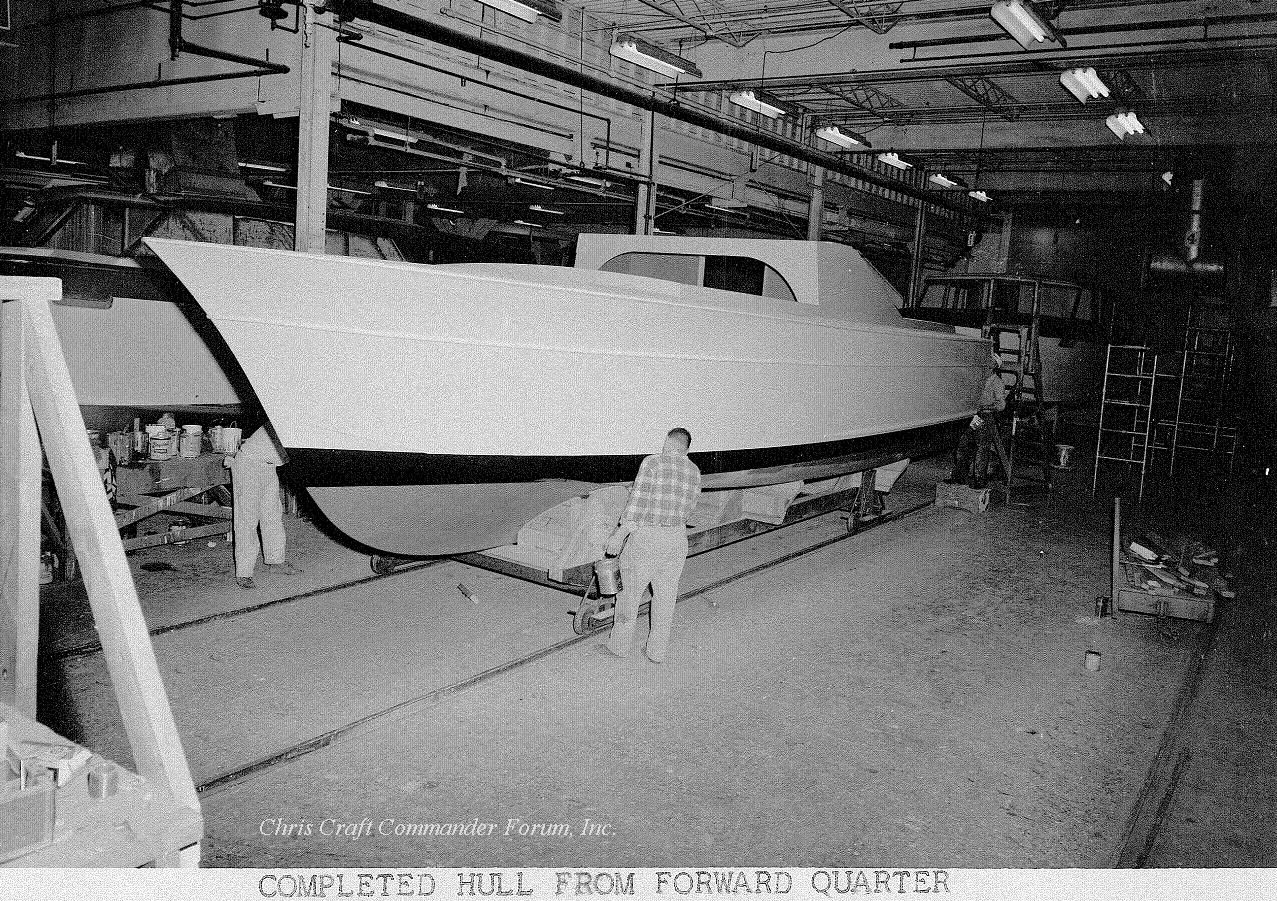 After testing and completion of the hull mold, the first 38 Commander was built and here are some photos showing this boat #1 under construction. Note the motors are Lincoln 431s.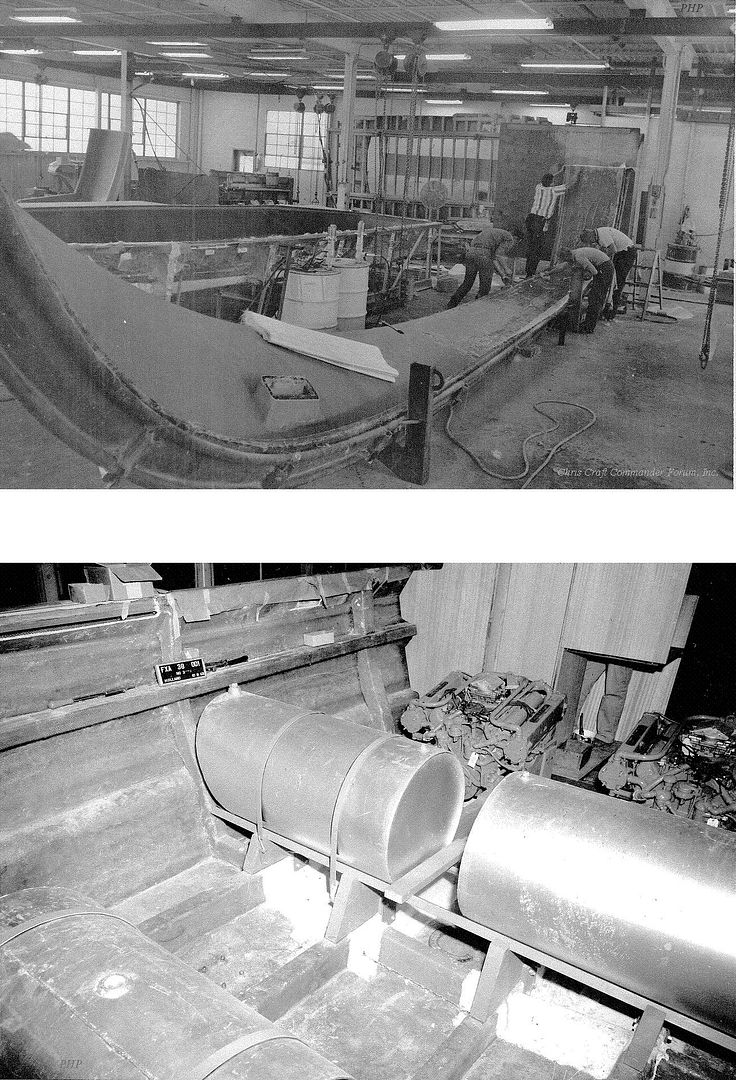 When boat #1 came off the shop floor it was heavily tested (actual testing being done in the photo below) and then shipped off to boat shows, shaking the boating industry, the reverberations still being felt today FORTY EIGHT YEARS LATER !!
For the Hank Bowman article referenced in some of the previous scans, see the following link. All testing was done with 431 Lincoln power.
http://www.network54.com/Forum/424840/message/1173461961
Early Commanders had enough wood (solid mahogany used in conjunction with high grade veneer for flatwork) to attract even the dyed-in-the-wool wood boat guys (like me). Here are two photos from my own TRADITION, and by comparison with OCEAN STAR, was in poor (abused) condition when we got it, however, it has come back to a certain extent, but it is nowhere near as nice as the OCEAN STAR. The big 38 Commanders still provide a lot of performance today, they sure do look cool, and they are dripping with history!!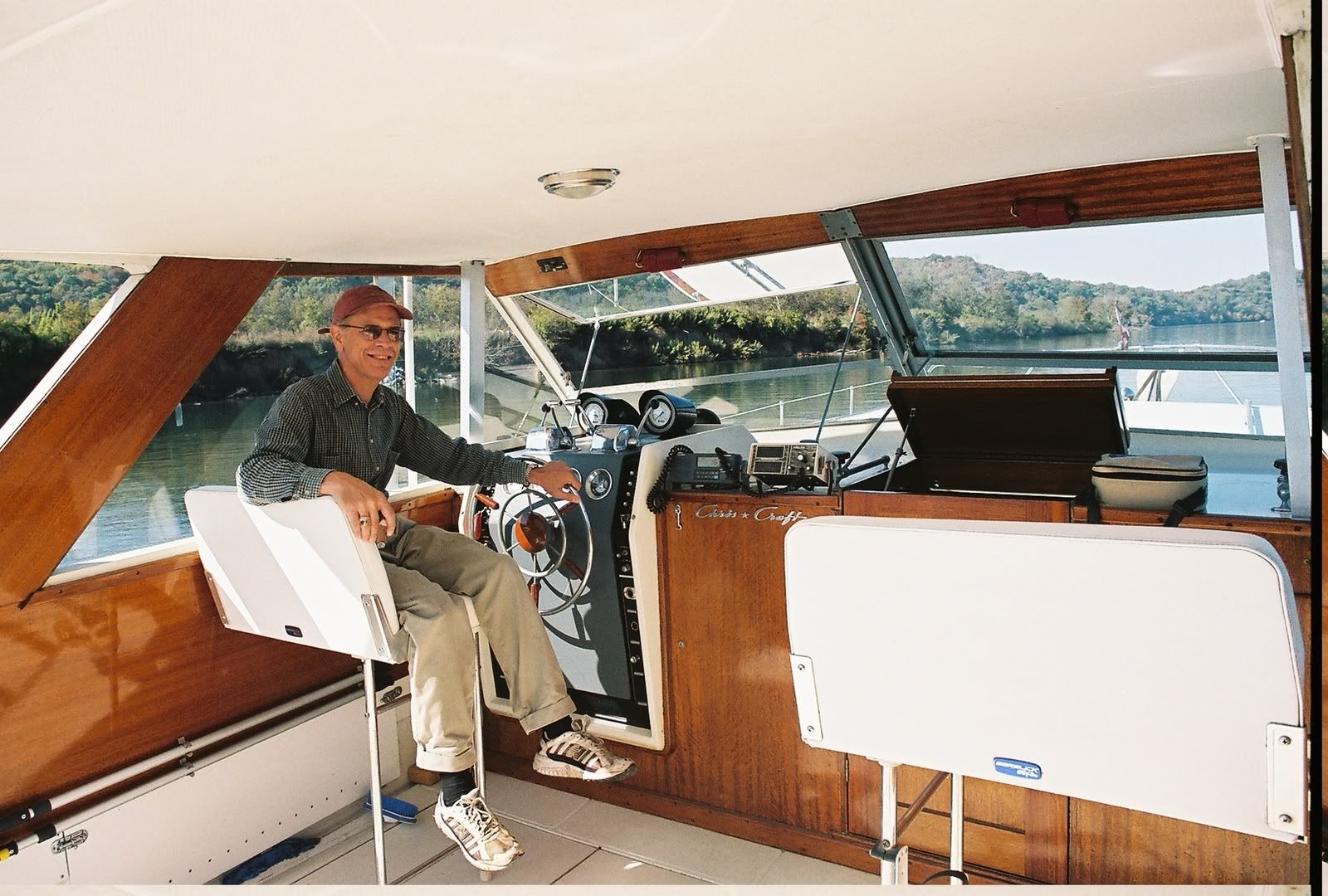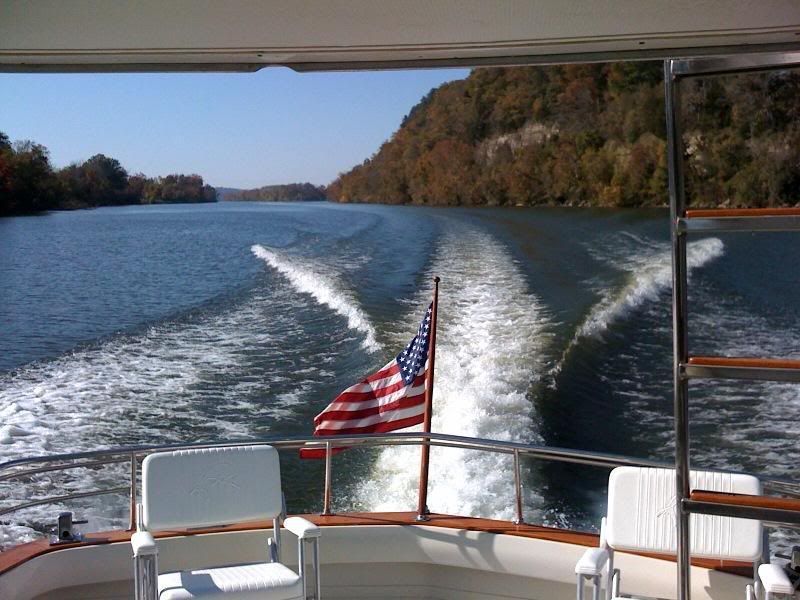 The Chris Craft Commander Forum, Inc., is honored to be able to share information and from the men who actually were responsible for the Commander. Herb Pocklington and Chris Smith, in particular, have provided a tremendous amount of information over the years, at seminars, ACBS annual meetings, many direct conversations, letters, and emails, and also helping with the two books I have published on the subject. Thanks again to all......'having fun and sharing info is what it's all about.
regards,
Paul