Hello Chris Craft fans!
EDIT UPDATE #2 >>>>>>>>>>>>> July 20, 2012: I just now saw the note from Craig
that we have found a new owner for the boats and the word on the street is they
will be fully restored. VICTORY !! For our archives and future readers, I
will leave the entire thread below as it was when we were seeking a new home
for these rare boats. Thanks to all who helped. Had they been closer to me
here in Tennessee they would both be in my driveway now. Regards, Paul
EDIT UPDATE>>>>>>>>>>>>> We have a little more time thanks to Craig,
but time is running out, and the boats are now FREE to any good home.
Enthusiasts, please step up and help us FIND SOMEONE who will give these
boats the care they deserve.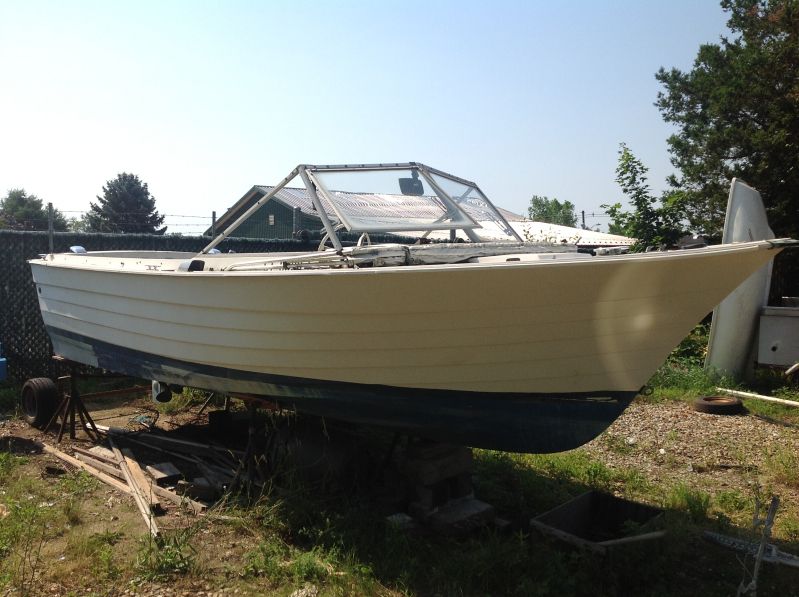 We have a situation here that needs the classic boat network to spring into action either directly or by word of mouth to other interested persons who may be able to take advantage of this situation on short notice.
There are two (2) pretty rare 20 fiberglass hulls sitting in a yard right now, needing to be sold prior to pending divorce action, etc. The boats are known by a regular and well known Chris Craft Forum Inc. member and Chris Craft Boat Club member whose main interest is like mine, to simply get these boats to appreciative owners who will give them the care they deserve.
Craig is essentially on site, locally, and can assist a fellow Chris Craft enthusiast if necessary.
BOTH ARE TRUE INBOARD MODELS.
The first boat under consideration is GUB-20-0010 which indicates it is NUMBER TEN of the Chris Craft Sea Skiff boats produced, which appears to make it a 1967 boat, making it the last one manufactured. This would be number ten of the ten produced in 1967.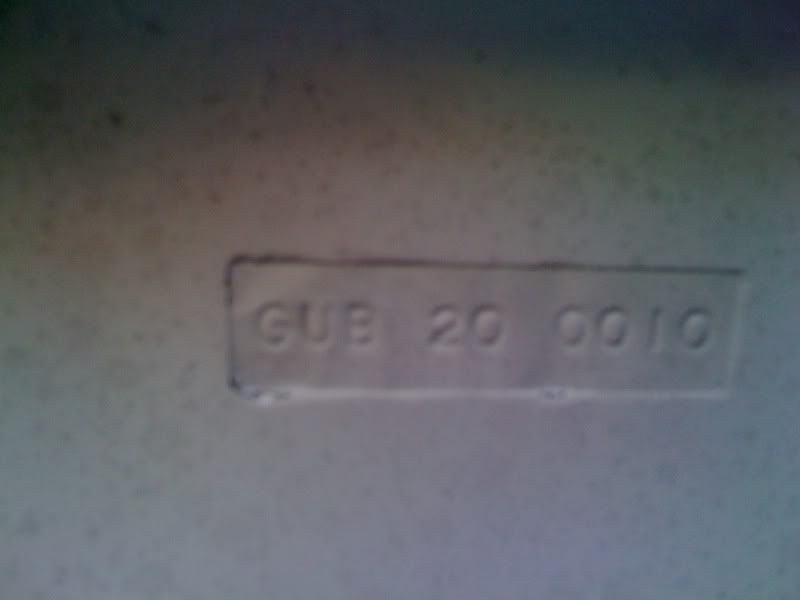 Second boat is ORA-20-0005-N, which makes this the NUMBER 5 twenty foot fiberglass hull ever produced, making it a 1965 model. This is the same basic hull that all the 20 fiberglass Corsair and Sea Skiff boats got, but the upper deck on this boat is the very early style.
Here are both boats, the red and white hull is the number 5 Corsair, and the all white one is the last inboard fiberglass Sea Skiff ever produced, and this one was so late on the line it got the white gelcoat, just like the subsequent boats sold under the Corsair badge for one additional year.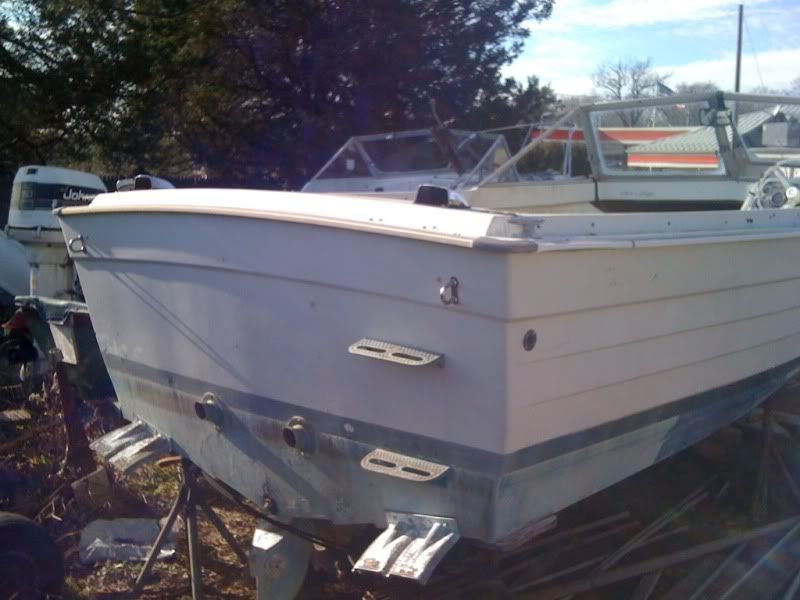 Anyone interested in one or both of these early fiberglass collectable Chris Craft hulls, please contact Craig Judge at 860-281-4117.
The word Craig received is the boats must go by this Sunday, so gentlemen, anyone out there able to move fast may be able to snag an interesting boat. This hull is just the same as the one I restored a few years ago, photo shown below. Since then we have seen several others being restored and it is safe to say we know every inch of this hull and can assist anyone who may be interested in doing a full restoration on these boats.
My boat shown below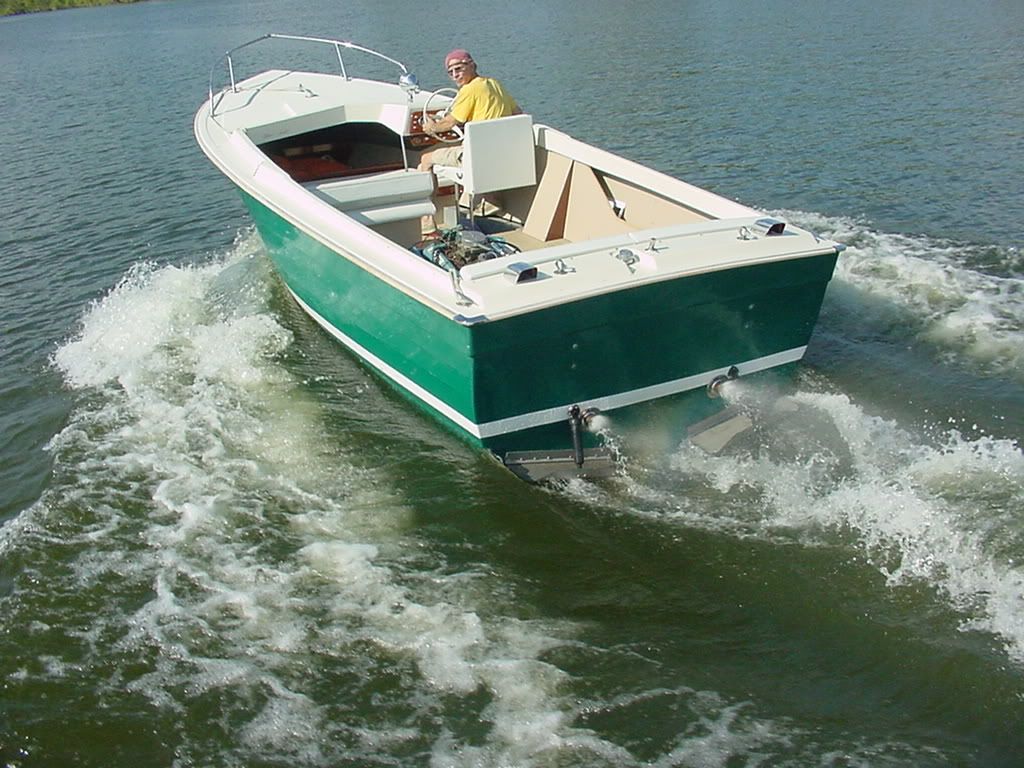 16 degree deadrise, smooth ride, lots of room inside, and lots of compliments everywhere we go .
Regards,
Paul