Over the past 2 weeks I have made some great progress!!
June 30th - The entire hull was rough sanded down to the original gelcoat which actually looked a lot better than I had anticipated: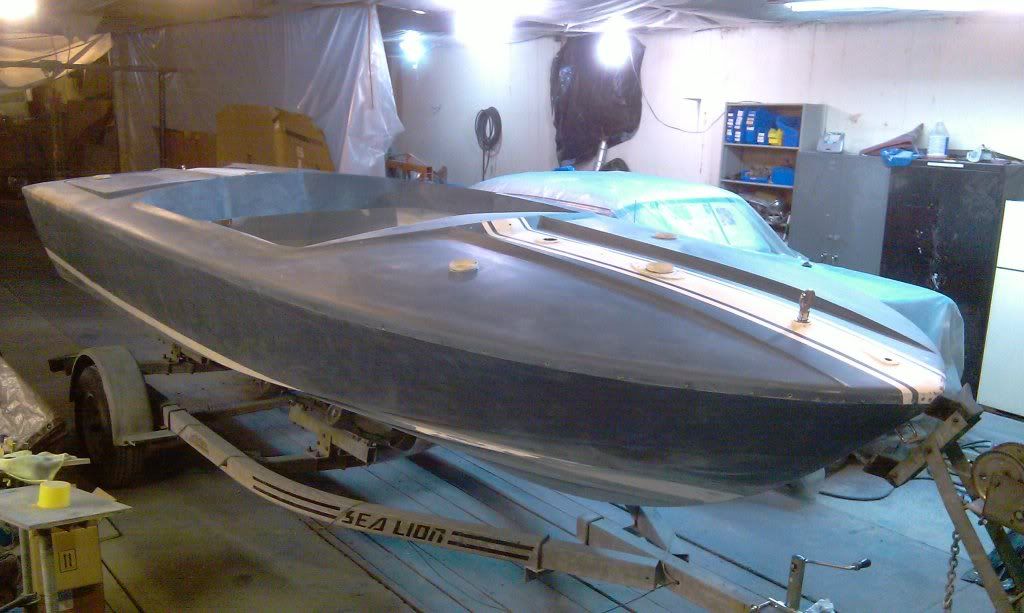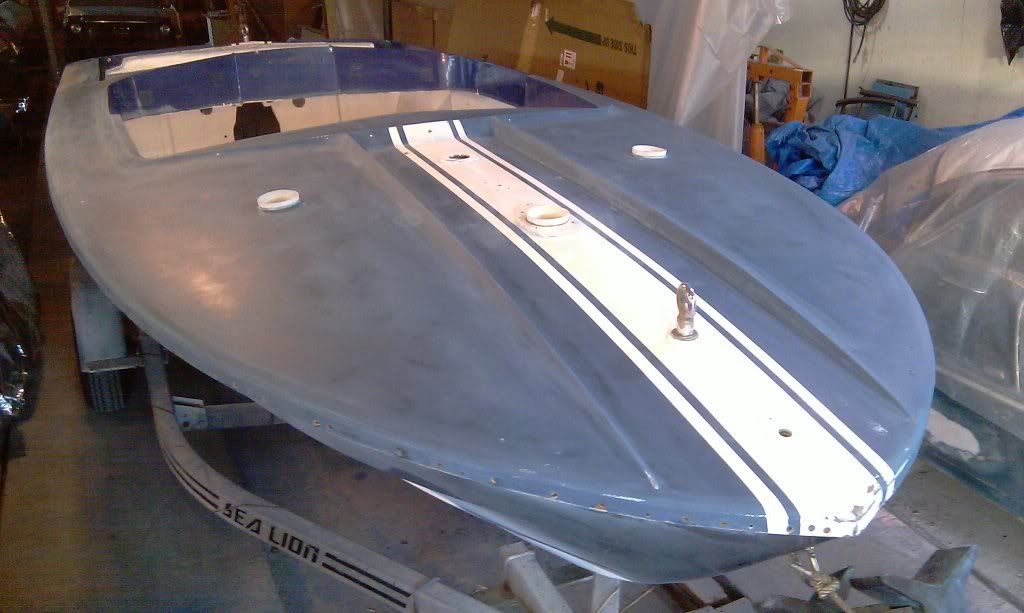 June 31st - I fixed low spots, made some repairs and filled holes for canvas snaps around the cockpit that look they they were installed in the dark by a drunk monkey:
July 3rd - Off to the paint booth for a nice shot of primer by a pro painter that I just happended to stumble across. (A true life saver!!)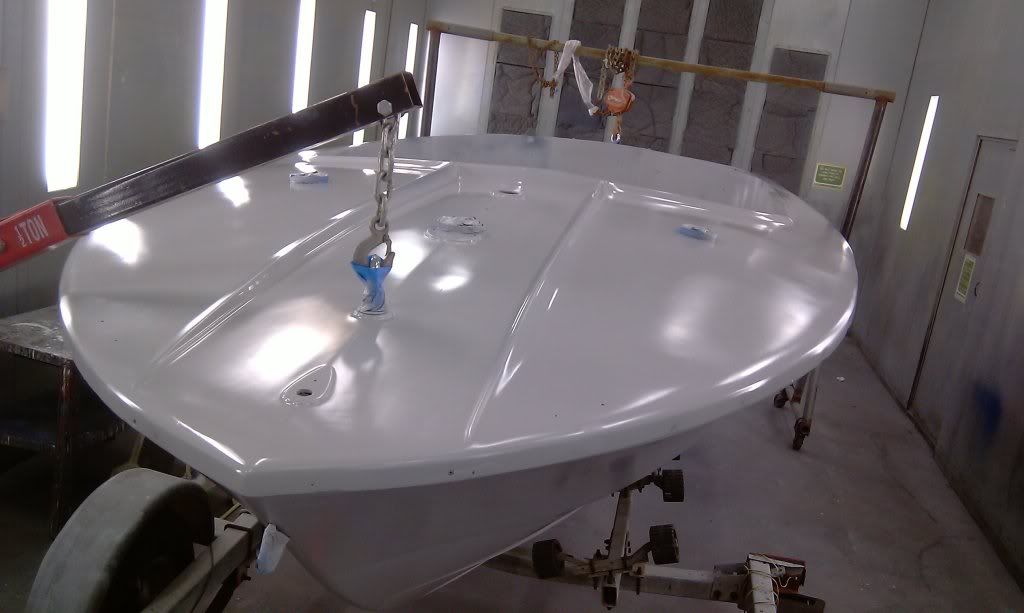 July 4th - took a break from the SS and enjoyed the fireworks show on Lake Union aboard the Giggity.
July 5th - Sanded the primer to 320 grit and back to the paint booth and DuPont MS600 paint that was photo matched to the original Chris Craft "Blazer Blue" directly from an engine hatch. If you want this color it was saved to the DuPont DB by mistake as Chris Craft "Laser Blue"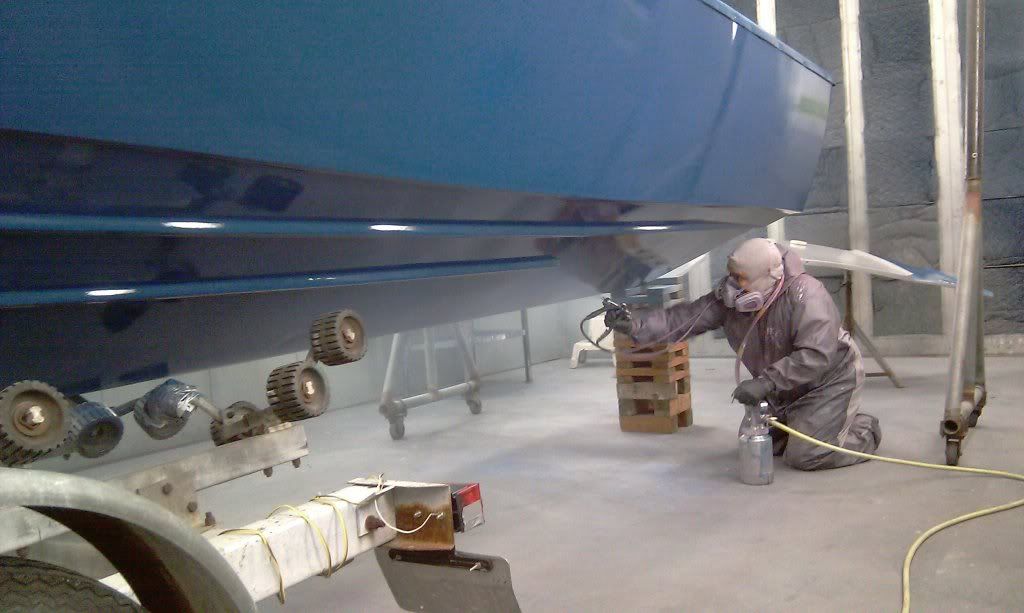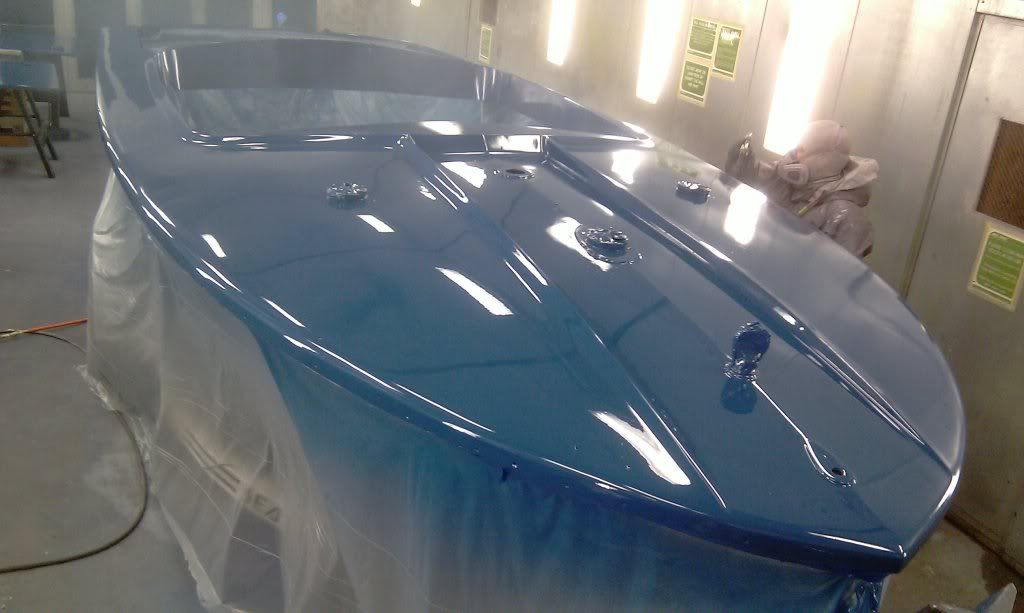 Over the next week I will be sandblasting the intake and engine tin then will reassemble the drivetrain and install it.
In about a week the racing stripes will be added and then the interior will be installed. I will definitely have it in the water for some sea trials in the next 2 weeks. STAY TUNED!!
37 days remaining until the big day when the "Kimmy Kay" will wisk my bride and I off the docks after we get hitched !!
Jim
74 36' TF
69 19' SS