I got a call from a buddy today about what type of coil to use and how to hook it up, so I am reposting some info that I think will help him and others too. All of the info below, along with more discussion can be found at the link noted at the end of this post
Heres a photo of the box my 427 Pertronix Ignitors came in, you can see the model number there for reference.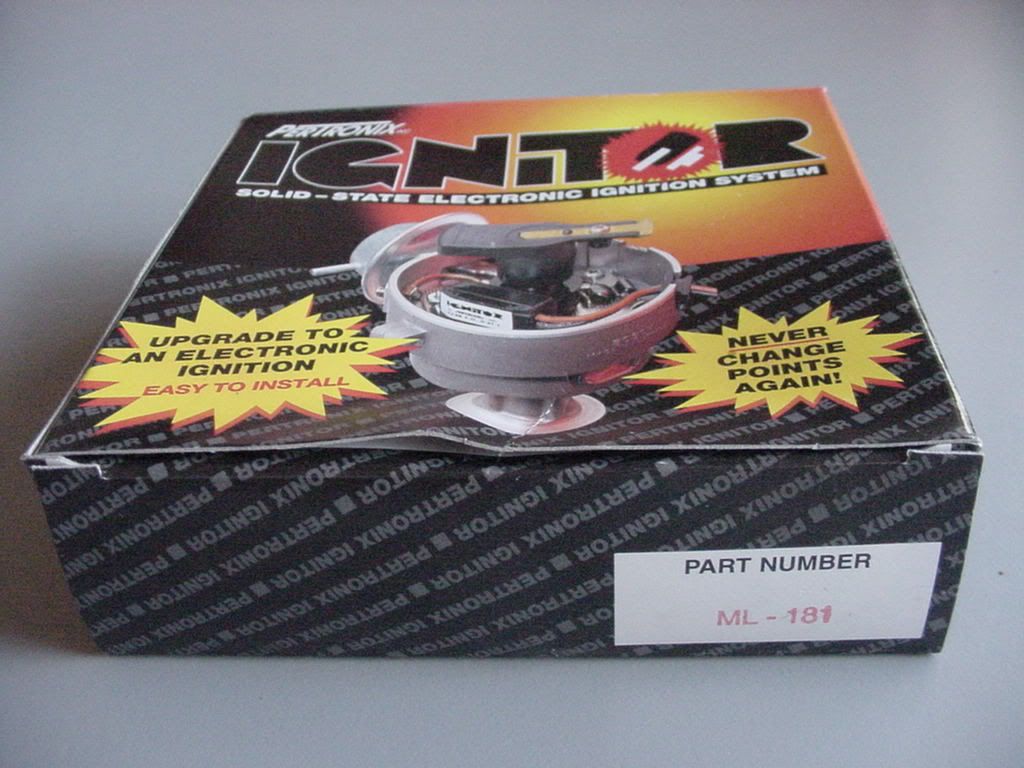 Heres the unit installed in place of the ole points and condenser. The original rotor is re-used, but there is a trip wheel inserted below to trigger the ignition pulse. This was an initial fit-up by the way, the whole distributor was cleaned out once I knew everything would fit, etc.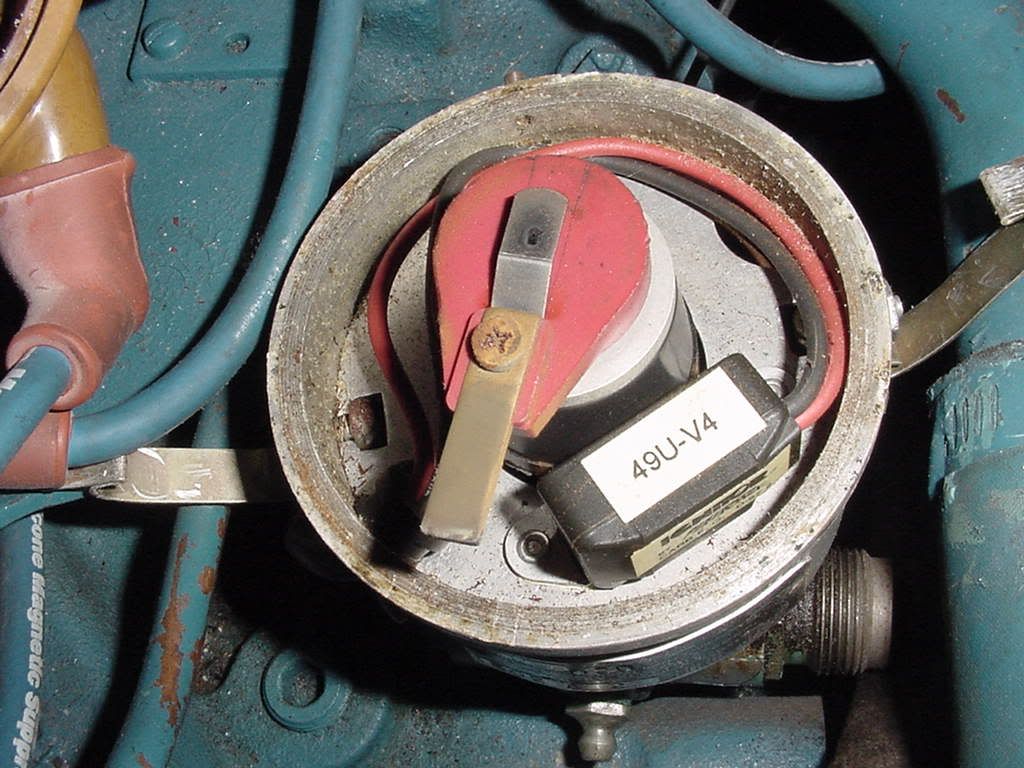 After several years of running the Pertronix system, I have some carbon tracking on the underside of the crab cap, but otherwise great reliability and performance.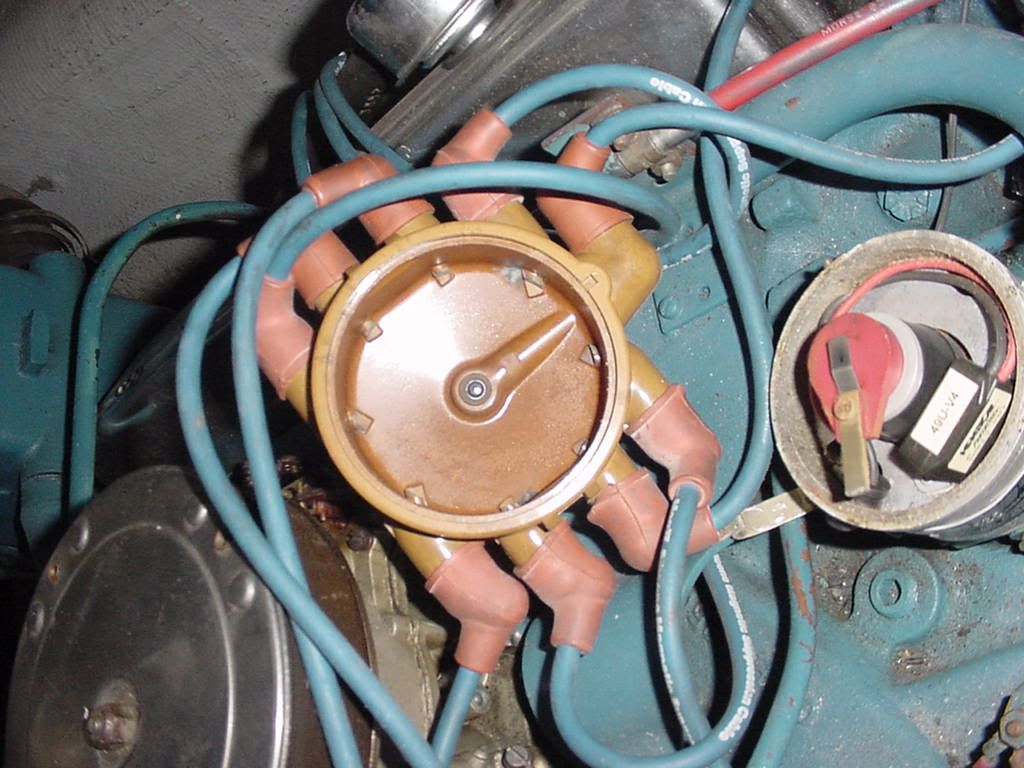 Heres the schematic: original points assy on the left, pertronix on the right. Sorry for the crappy photo, I dont have a scanner here at the ranch.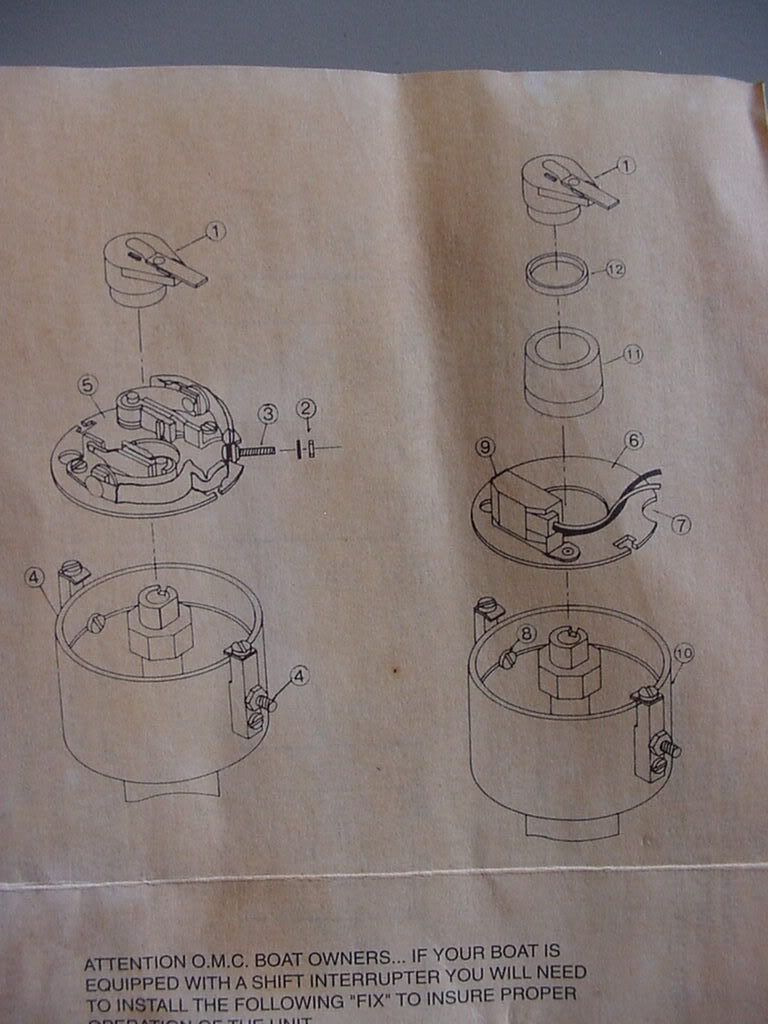 Heres what comes out, you just pull the armature and points/condenser out, and save it as a momento.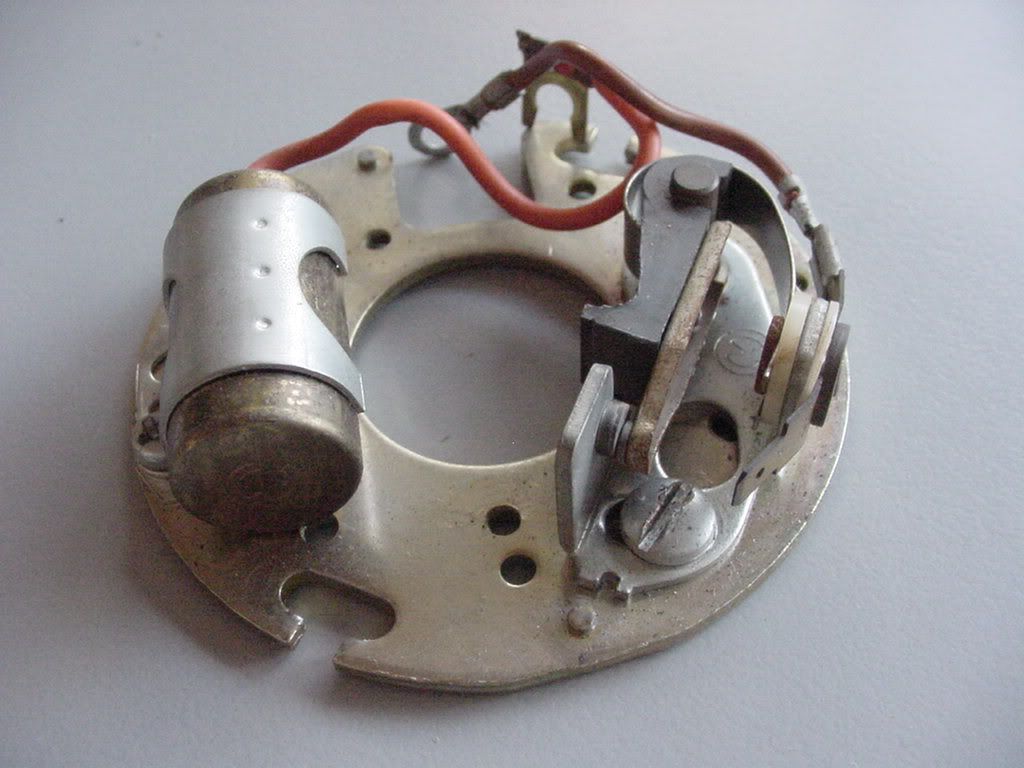 If you have not made this conversion yet, better do it. It's the best thing you can do for a vintage motor.
regards, Paul
1966 38' Commander Express
Original 427 Power
Ive seen a lot of talk about what type of coil to use with the Pertronix system, so I took these closeup photos of the original installation paperwork to close the issue for good.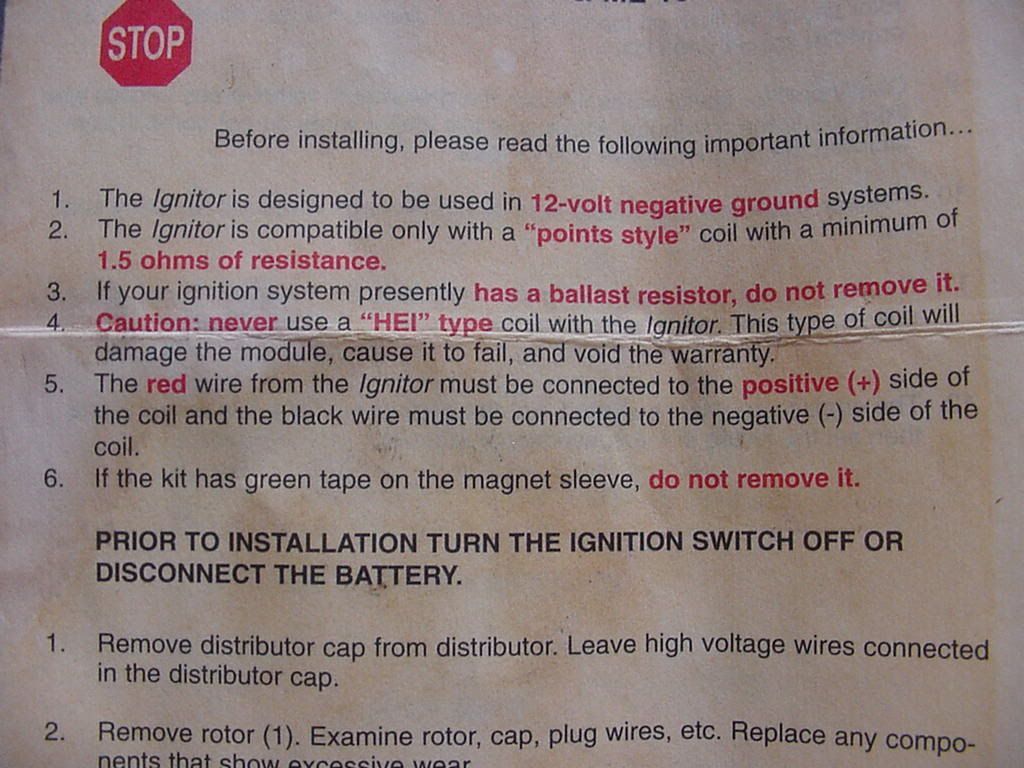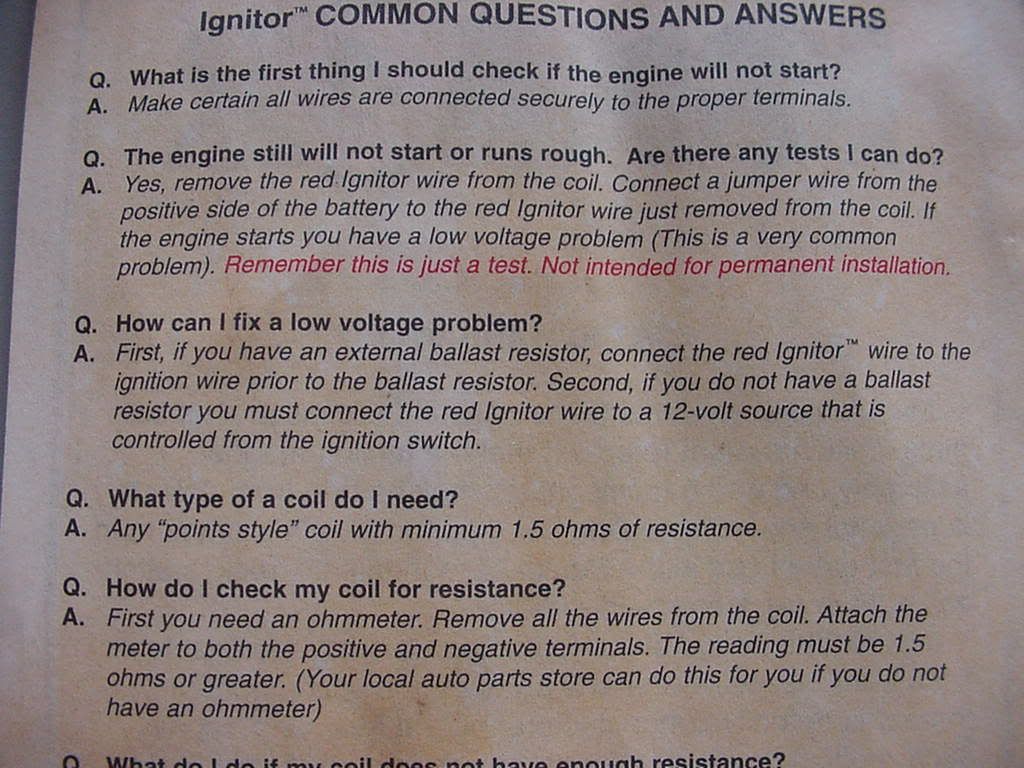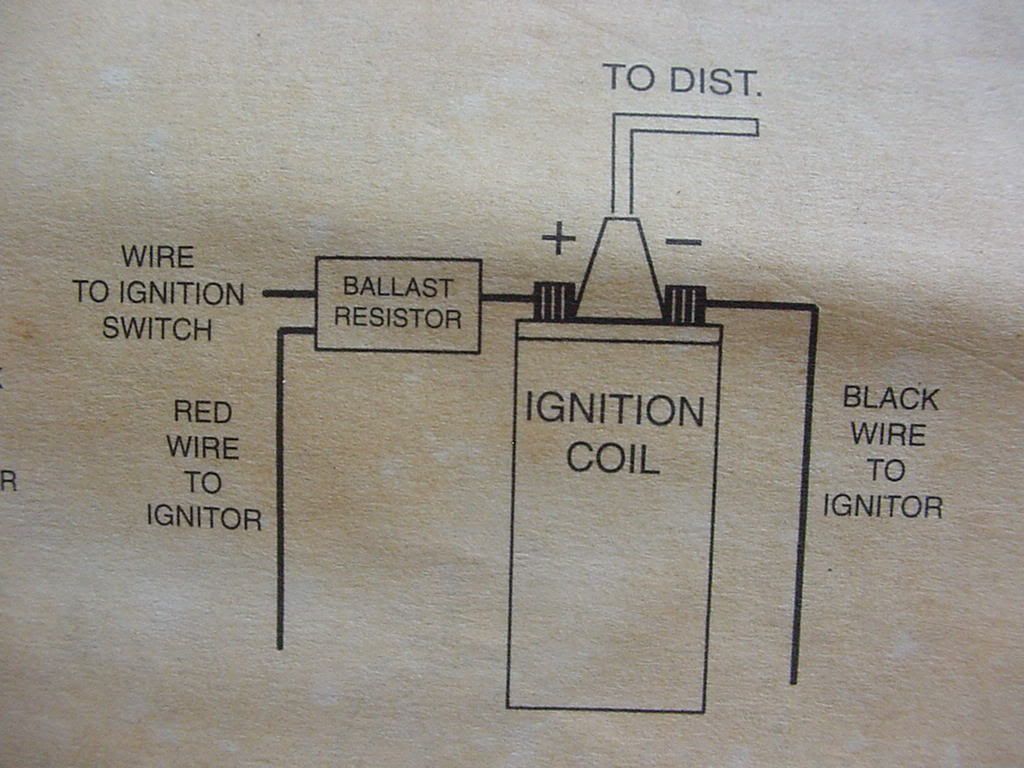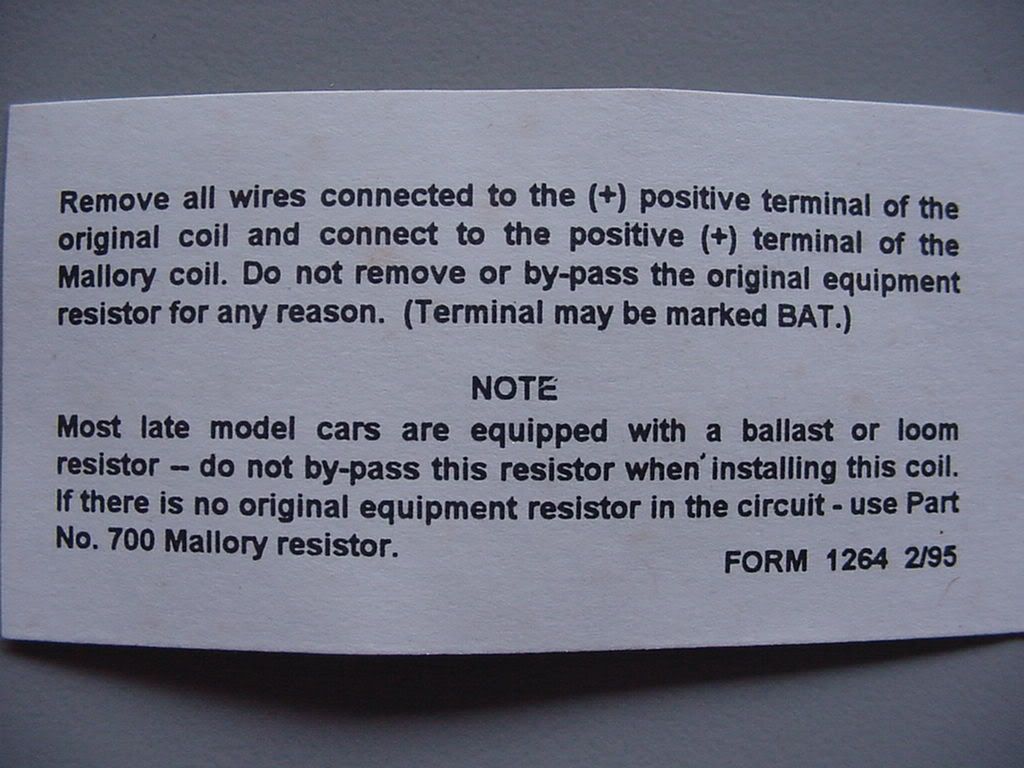 Ive seen some discussion about ballast resistors that glow red, and those have got to be dangerous. Here is the type I use, marine grade, and theyre a lot safer. This one is from my spare parts box.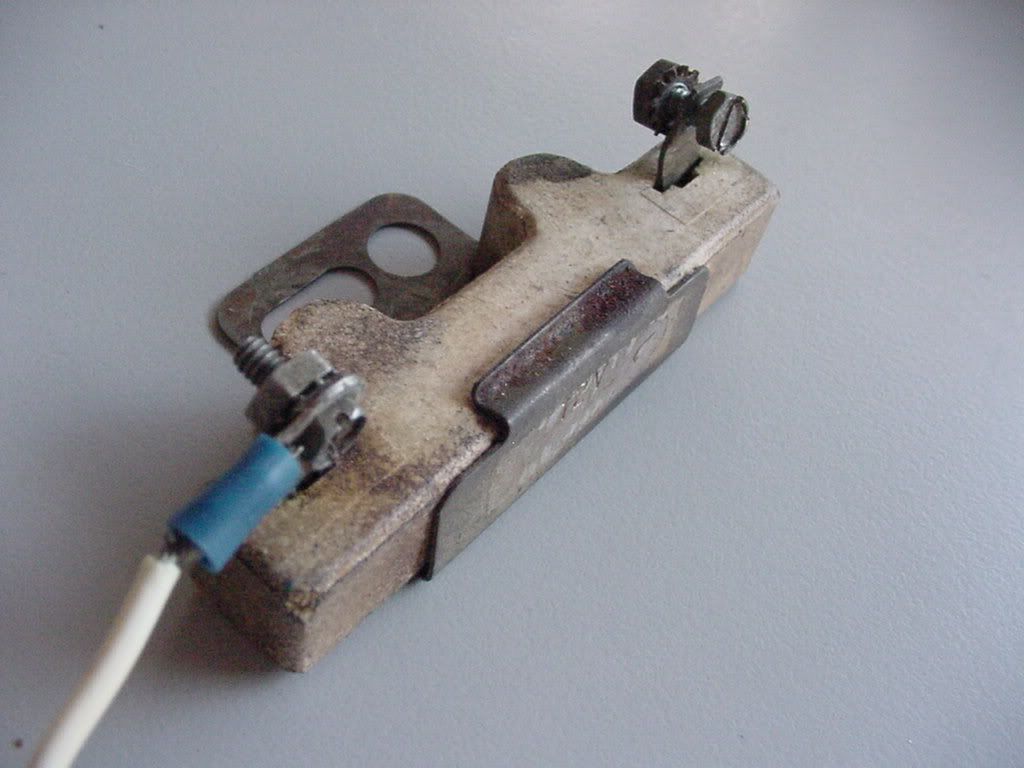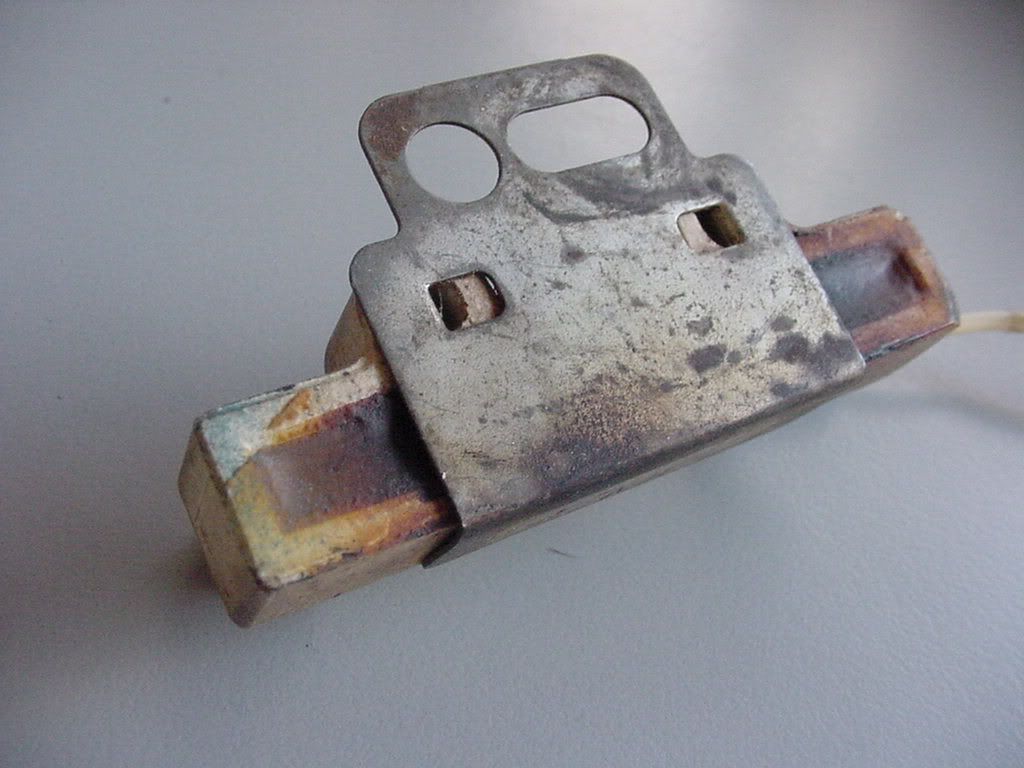 Here is a link on a lot of Pertronix info............. If you do a search for the word "Pertronix" you will get a lot more too.
http://www.network54.com/Forum/424840/message/1131313926/PERTRONIX+ignition+%28photos%29
regards,
Paul