Paul and all,
We had a rename ceremony for our 23' Lancer. New name is L'il Babe, our 36' is I Got You Babe, so we think is fitting.
Toasting to the North, South, East and West Gods of the Sea.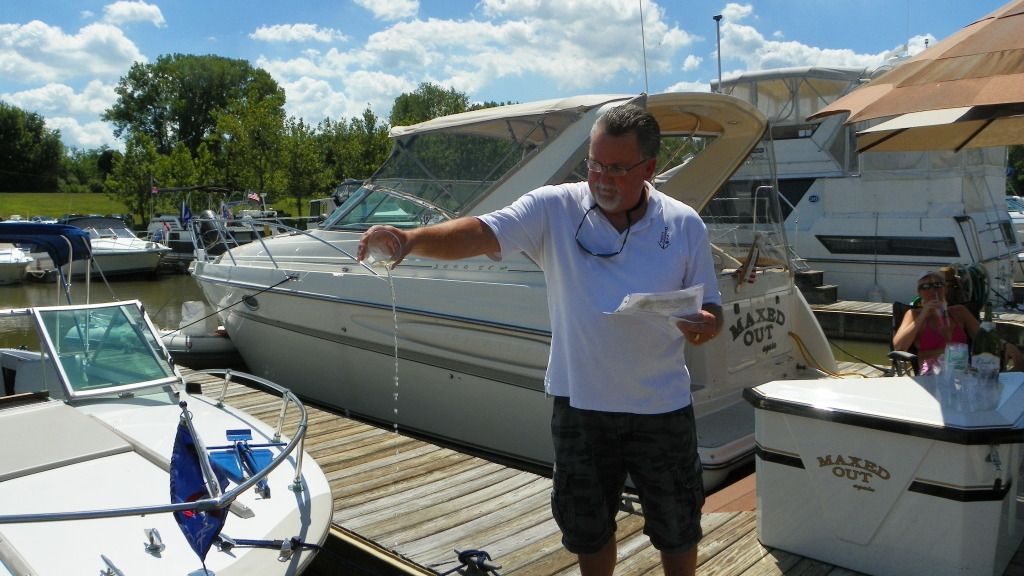 Throwing a token in the water with the old name Sea Mist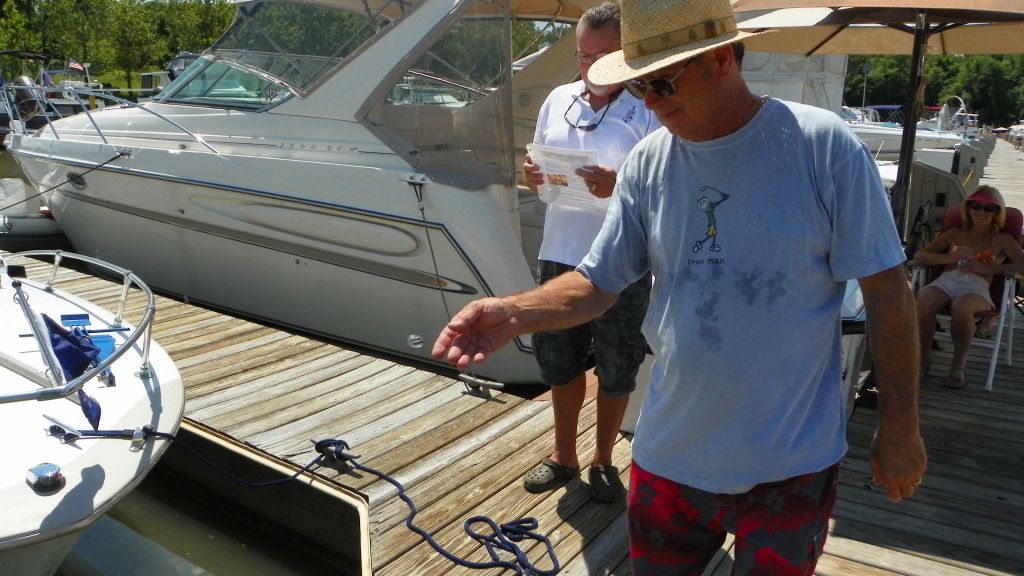 Uncovering the new name.
Checking out the new name.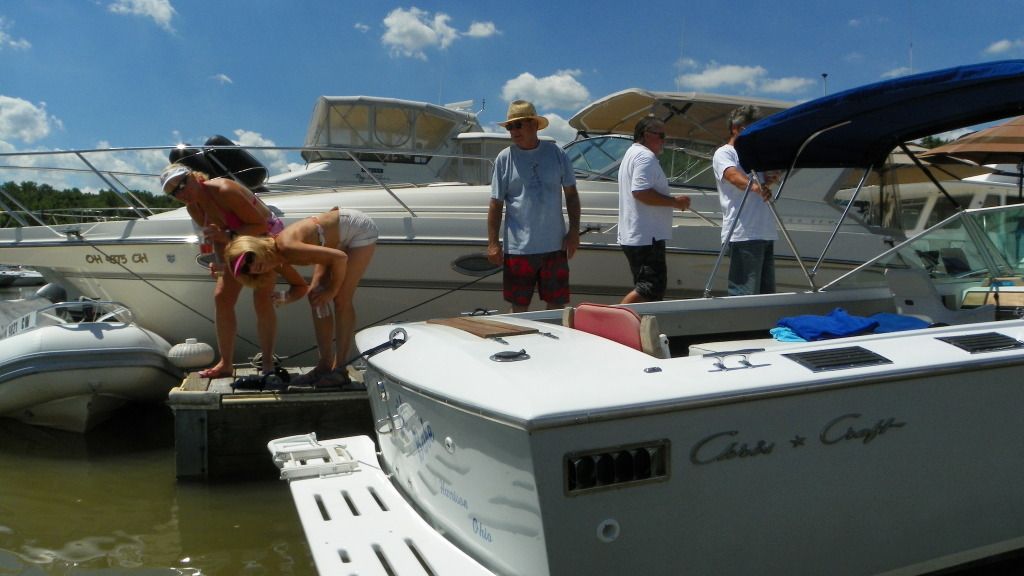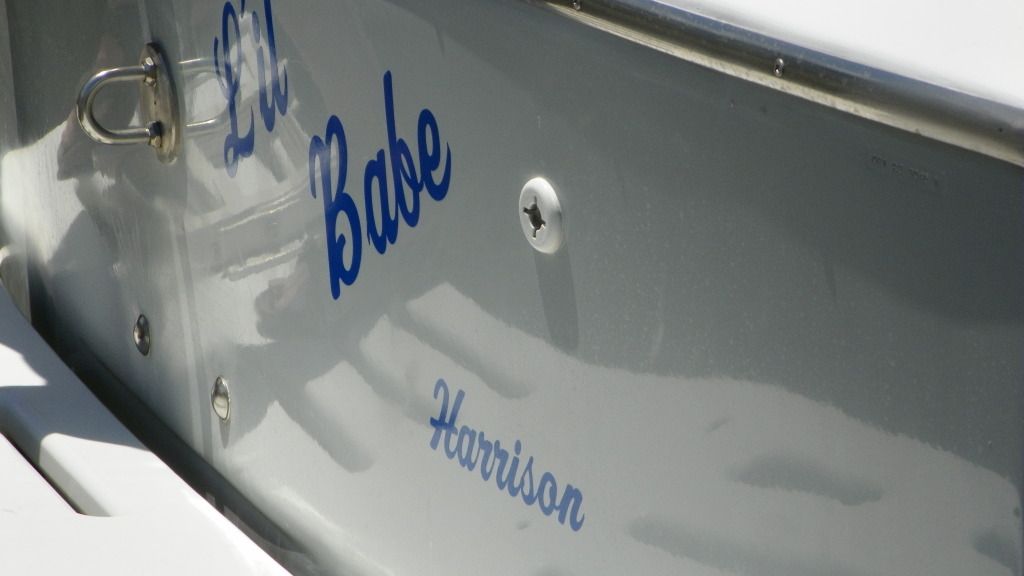 I would have backed her in, but when I start it up, I get the boat on the other side of the dock wet, oops.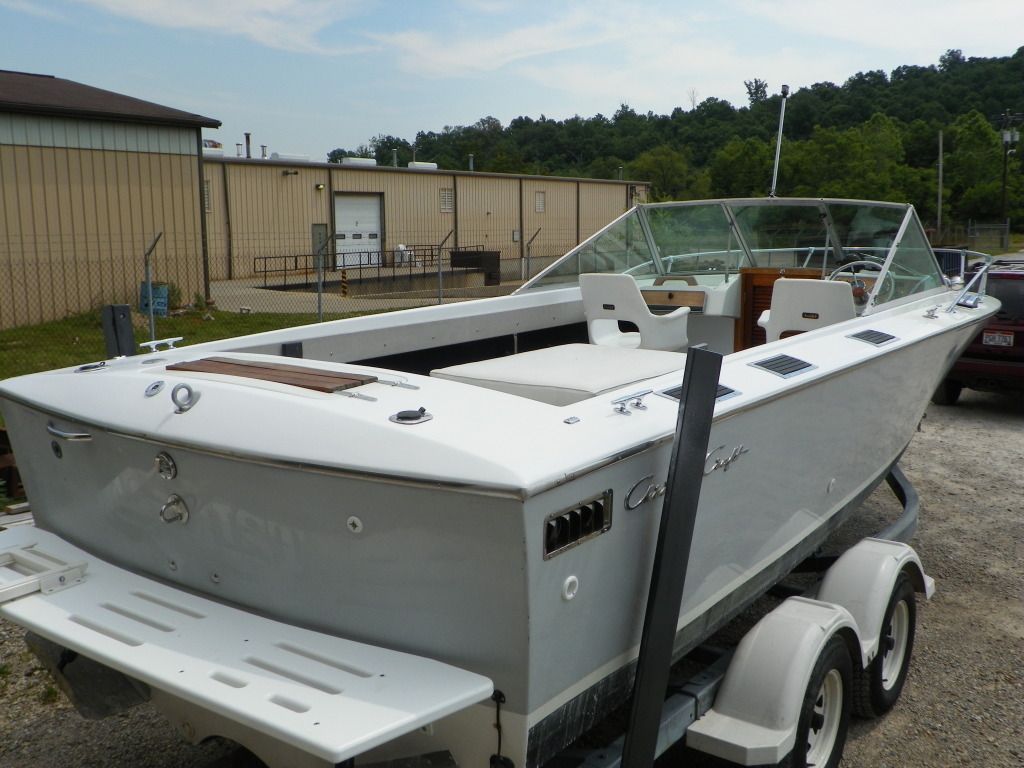 The swim platform and ladder sure make it easy to get on and off when it's on the trailer.
Glenn