Hi Cliff; Thanks for the kind words. I've never hit my knee on the radio but I'm only about 5'8" tall. The face of the radio does not protrude much past the lower instrument panel so think it is a pretty good location. I have also never had RF interference between radio and GPS. I do more listening than talking up in the northern Lake Michigan waters, think I would fall out of my helm chair if I ever heard another boat up there. You see the occasional boat go by but most are fishing boats with small outboards on them and no radios. NOAA weather channels come in strong so I know the radio is working. With the nearest Coast Guard station some 40miles away on Washington Island if I did have a problem my first line of communication would be cellphone to local sheriff or state police. My real first line of defense is to make sure the boat is sound and reliable and I don't push my luck with the weather up there either, it gets pretty nasty in a hurry if you are caught out.
Dave
Leaving Fayette Harbor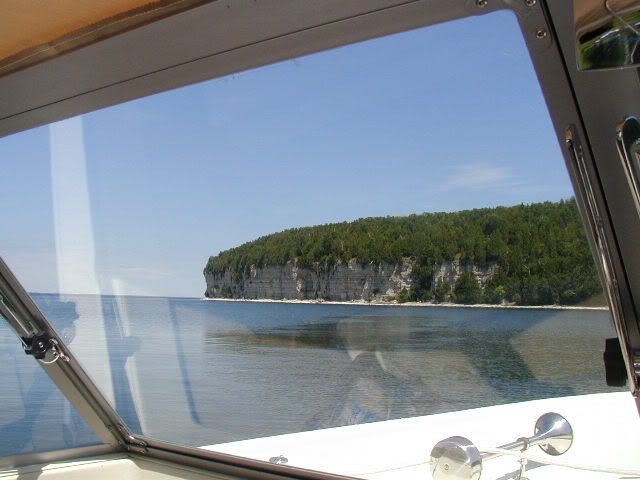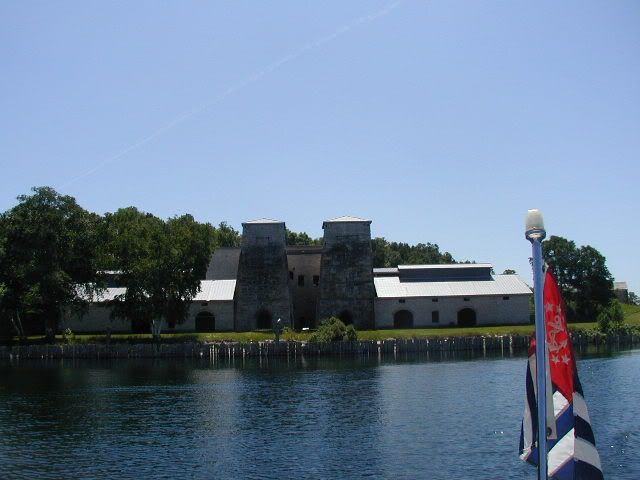 The floating Chris Craft authorized service department includes a full compliment of ignition parts and tools.
Beautiful water for cruising but it's just a long way to any fuel, marina services or emergency help.