For the gear-heads among us, here is the piston style and deck height of the PARAMOUNT
engine rebuild, where it was pretty well determined the shop who did the work built the
motors significantly out of stock tune, and quite honestly it appears the compression
was too high, note the deck height and type of piston. Piston shape is not necessarily
as important as the ultimate total compression ratio, and this looks like a high compression
type design. In addition note it is right up there even with the deck, again, high compression
is indicated.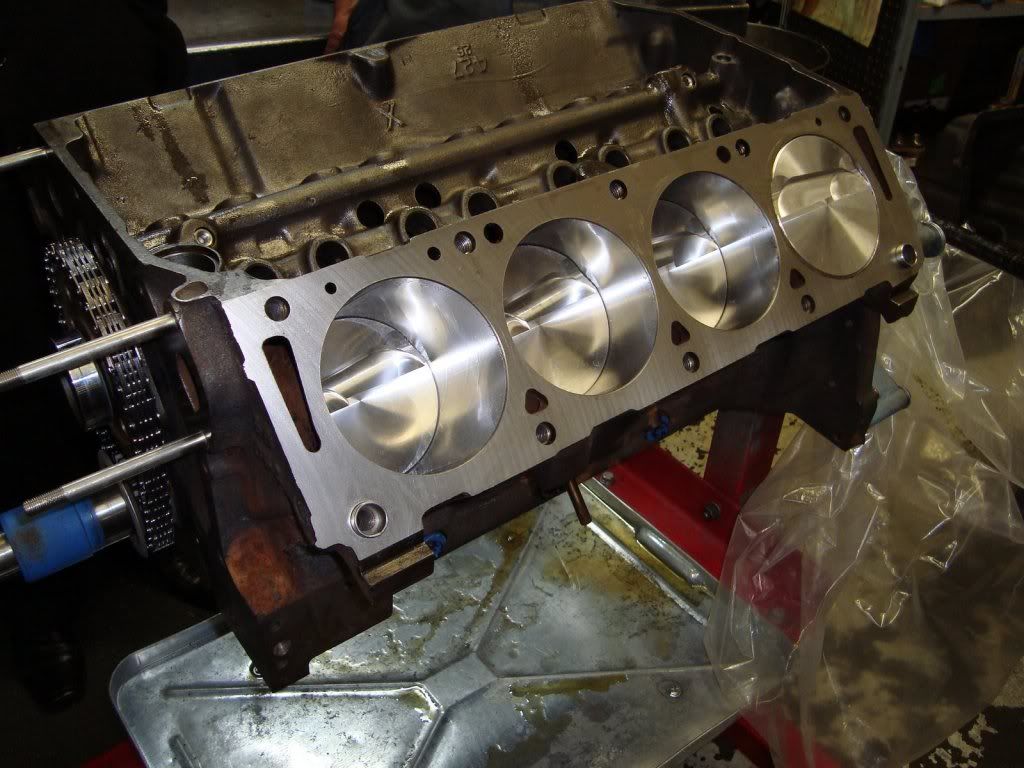 Sad to say, this motor did not do well, it had lots of power but when full throttles were
applied in a 47'boat, the motors overheated due to all that power and it appears from our
eyes that compression was high, pistons may have been the wrong kind, fuel/air mix is questioned,
and timing is always an issue too. We think these pistons may have been hypereutectic rather than
forged, but even then there are more than one way to build a hypereutectic piston and Keith Black
makes some good ones. We continue to be comfortable with forged pistons here for marine use, however.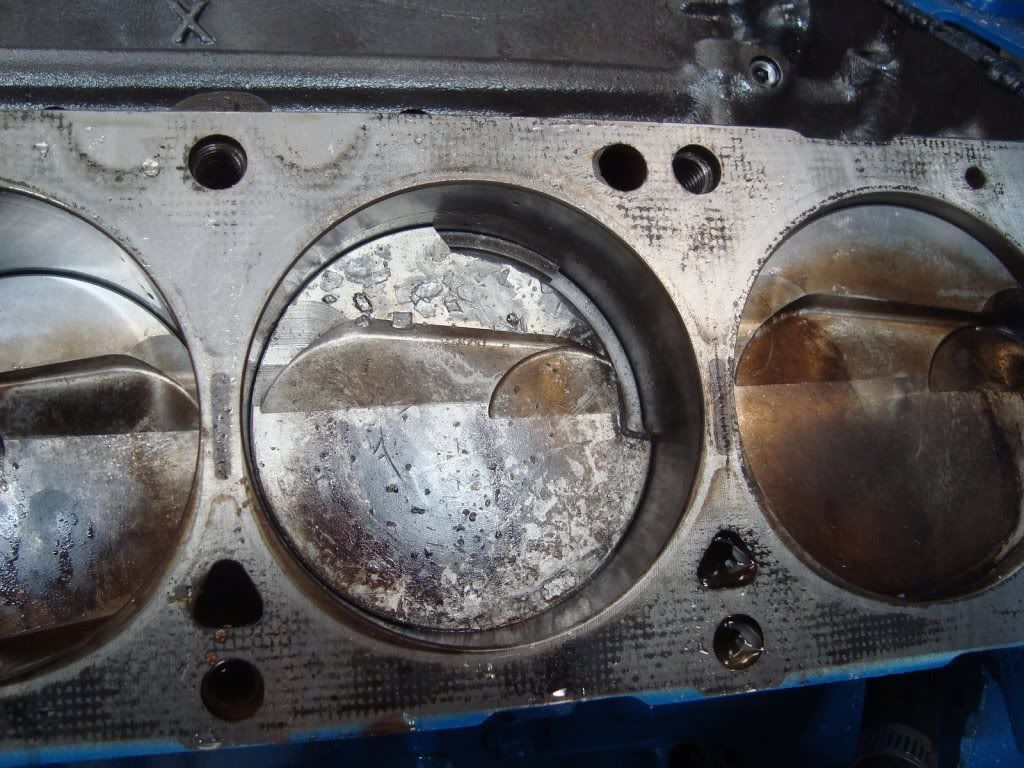 Now take a look at what Randy has done with his, keeping compression reasonably low by intent,
and you will see a big difference in piston style and deck clearance. This motor has been put
to the water test and is doing well, Randy obviously did his homework well, and had a chance to
apply his drag boat racing experience to a quality rebuild.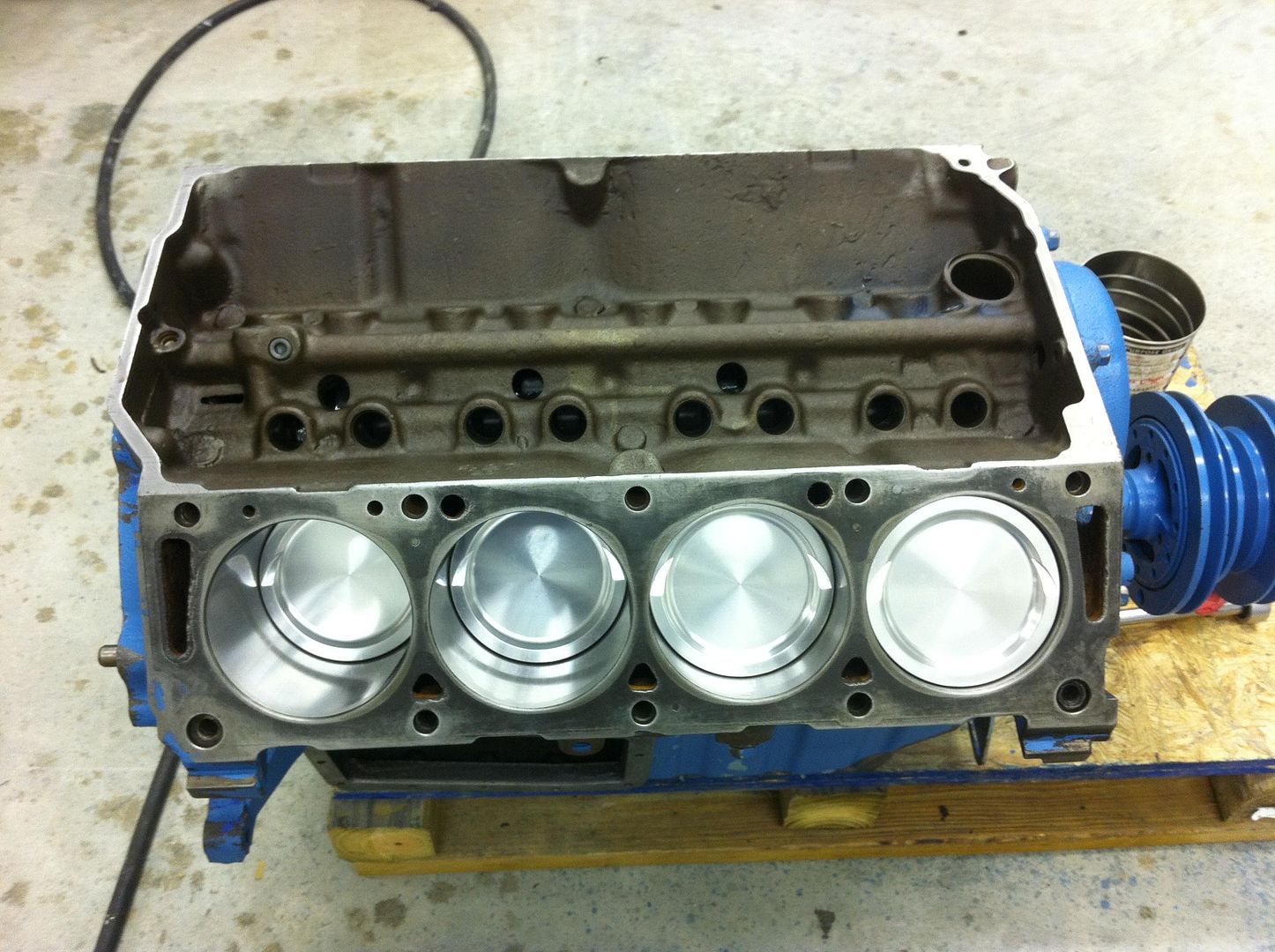 By comparison again, here are the pistons Freeman received from Gessford Machine. They are identical
in shape and as close to original compression as one can get with ordering new custom pistons.
The original Ford pistons were C3JE-6110-A pistons for this motor, and this may have actually varied
during the production of the motor from year to year, but they look just like these below.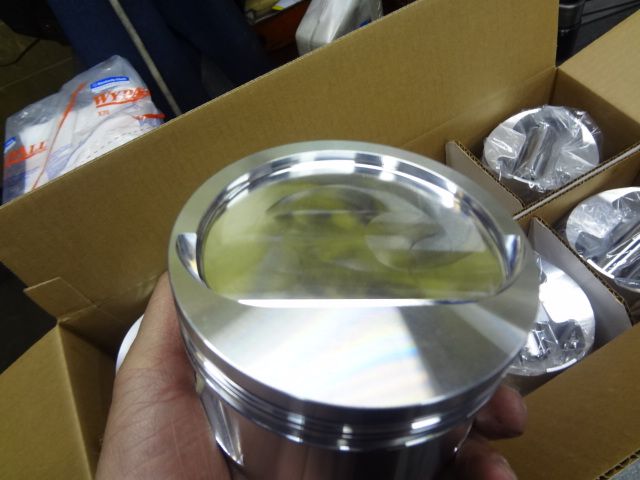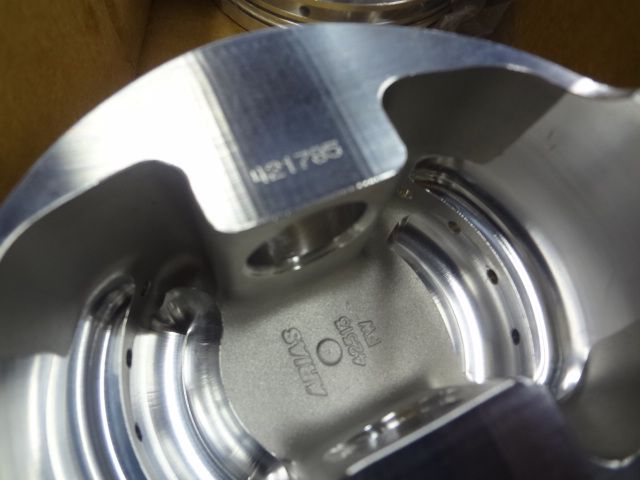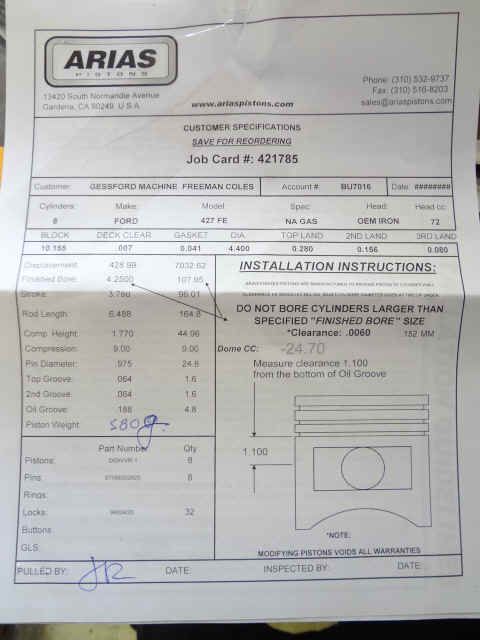 Compression ratio must be kept down as far as possible with marine use and poor fuel. The Forum
recommends forged pistons like the Arias pistons from Gessford for marine use, and I trust the ones
Randy used are forged too. They are considerably more expensive than the cheaper alternative.
When it comes to rebuilding 427 marine motors for Commanders, we generally recommend keeping
everything as close to stock as possible.
Regards,
Paul