Here is THE BEAST taking on fuel getting ready for the evening run.
Dang......washing one of these from stem to stern is a job, especially if you try to do it well.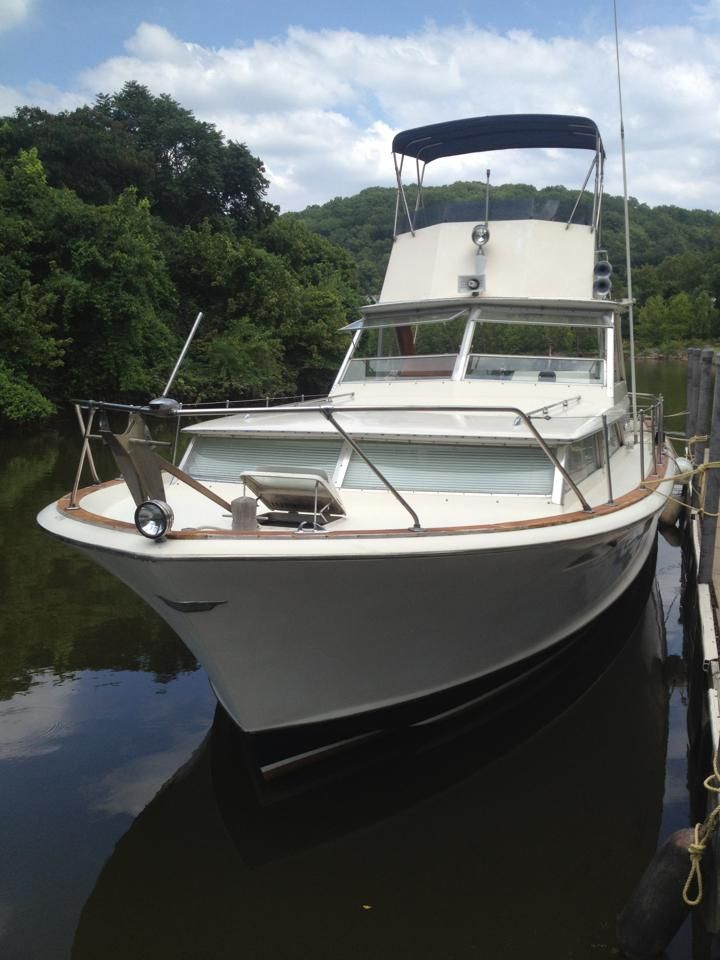 Here is proof of delivery! Our group sitting out on the deck with TRADITION docked along side.
This was a birthday run for a good friend of ours, who can be seen sitting at the end of the table.
Everyone had a great time, and the Captain got to provide a couple docking demonstrations along the way!!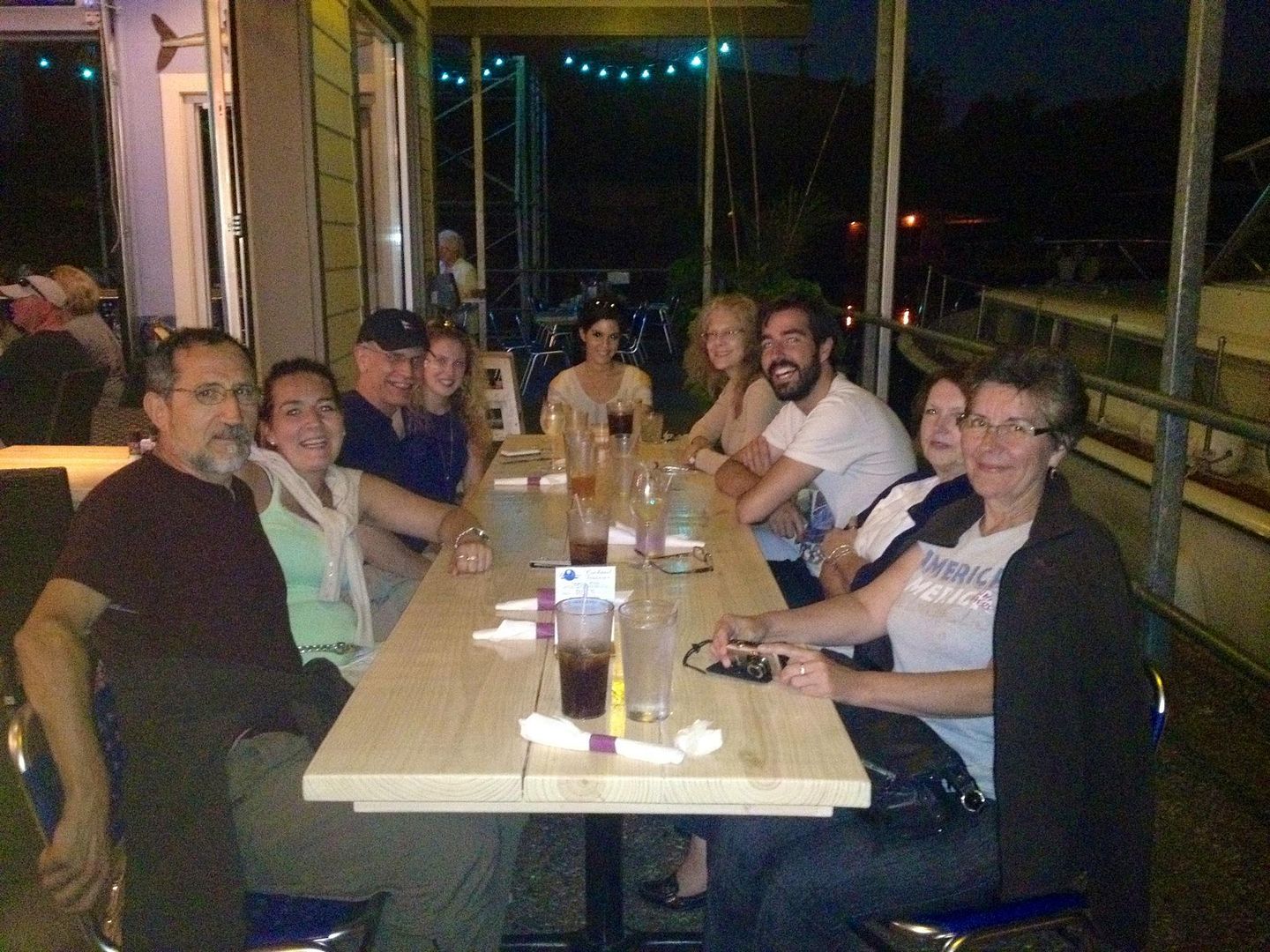 That 100W halogen spotlight on the bow is a necessity, by the way, if you are running the Cumberland River at night this time of year, after so much rain. I have it aimed so it reaches out a couple hundred yards and will illuminate anything floating. Since we have had so much rain we also get debris along with it, and thankfully I managed to avoid everything by selective use of this spotlight. The big spot we have up top is great for other things like illuminating the almost hidden entrance to our harbor on Overall Creek, or illuminating the opposite banks on either side of the river, but it is very poor for looking out for floating logs, etc., simply due to the fact that you get so much reflection off the foredeck and even the railing, your night vision is compromised. The bow mounted spot is the only way to run the river around here safely. The USCG would not like to see us using that because it would blind oncoming traffic, but we are polite enough to not do that and we only flip it on once and a while to be sure the way is clear. You have to adapt to the conditions you have, and anyone running a river system will be faced with this same situation if you run at night.
Regards,
Paul