Here are a couple more photos of the Standard Cooling System (note: the Closed System requires the grinding of the throttle plate but
everything else fits without modification). While this looks pretty simple, and it is, the actual discovery of just "how" to do this
was a bit tenuous, because I ordered the distributors thinking they would fit and discovered they did not after they were custom built
for me. Thankfully, the modifications turned out to be so simple.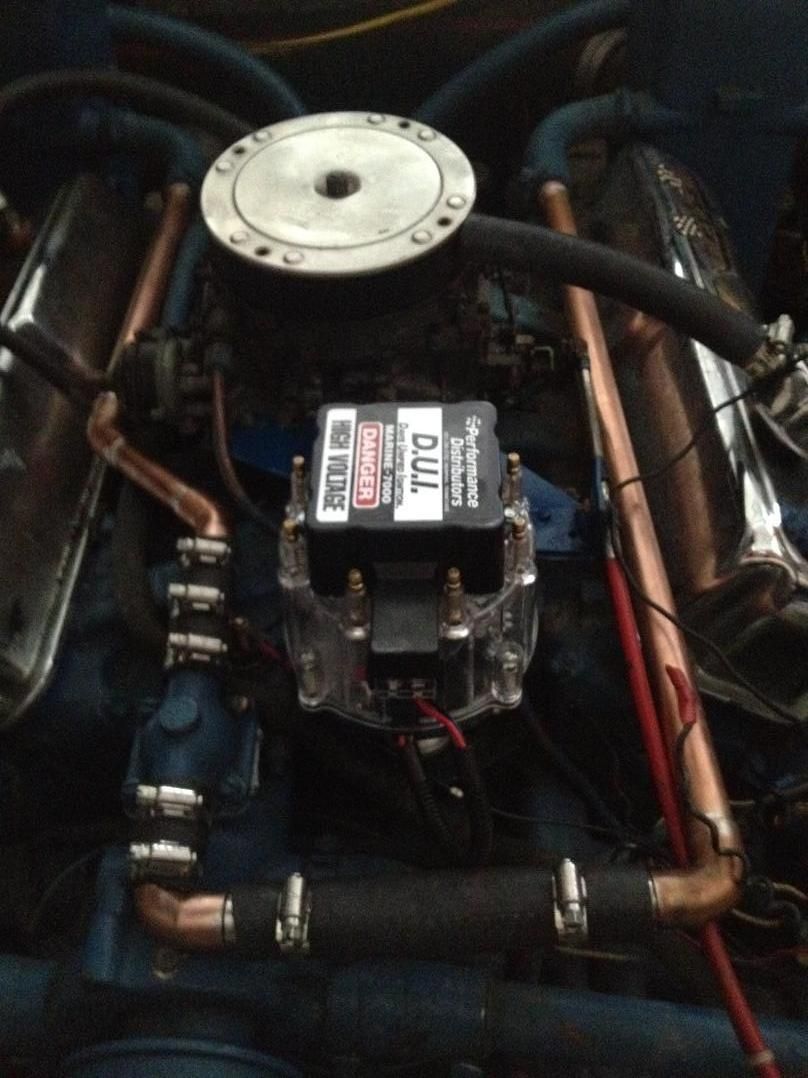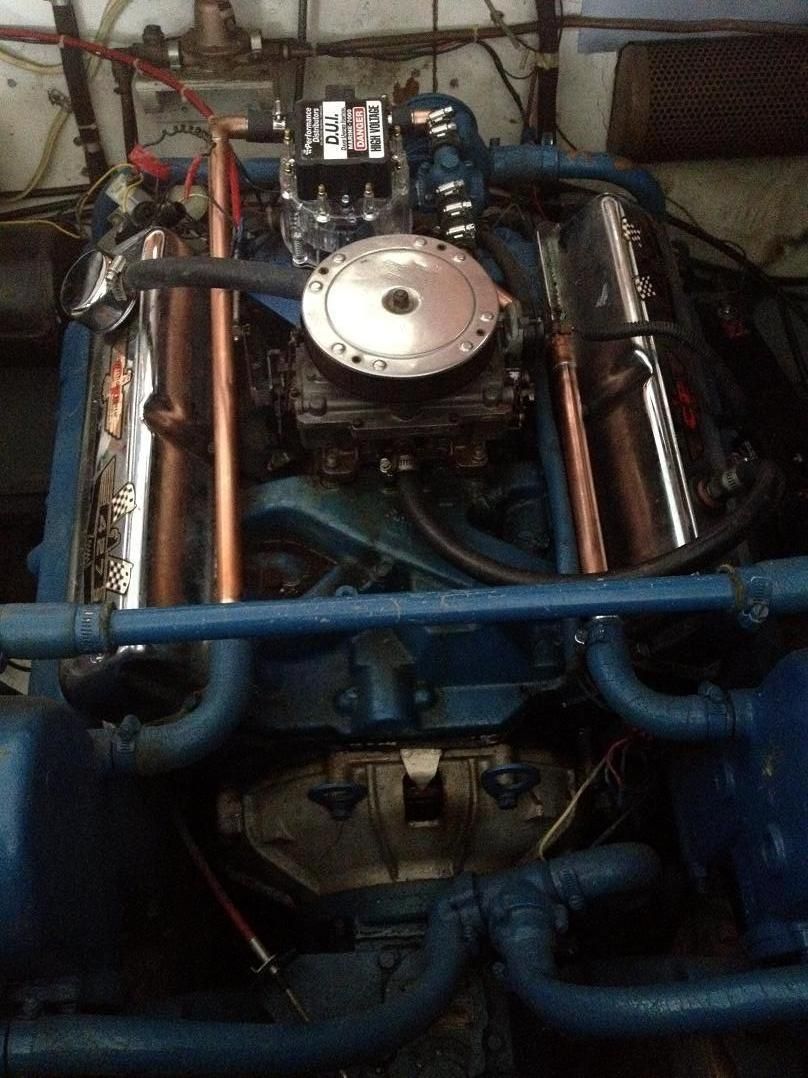 Along with the grinding of the stock throttle plate, the T-fitting has to be rotated 90-degrees out of the way and you have
to make up the difference with new plumbing. As you can see in the earlier postings and these final shots, I chose heavily
prepped and soldered copper pipe that was not hard connected to anything, rubber isolated on both ends.
The result is a fire breathing monster that has spark plugs gapped at almost twice their normal gap.
So far the boat has not missed one beat since the installation, these distributors are great.
Regards,
Paul