I have pulled some info from the archives and thought it would be good to just consolidate it all here so people would not have to hunt so much. Looking at a paper written by Robert N. Thompson, in 2003 (Who served as General Manager of the Thompson plant from 1948 to1959, and then became the president of the newly formed Thompson Boat Company of New York.......to eventually be acquired in 1962 by Chris Craft):
"In 1961 a 19' Club Cruisette, day cabin cruiser matched up with the increasing outboard power options and sold well in the Finger Lakes region and a trailerable 21 Sea Lane model with 8' beam for twin outboards was introduced for the coastal markets. Also in 1961, a new 80 h.p. Volvo Penta inboartd-outboard was offered as an optional power addition. These were well engineered, light weight packages and easily installed at the factory and soon became a volume seller. By 1962 Cortland employment had leveled off at 225 persons and a unit volume exceeded 2000 per year."
It is noted that wood boat production at Cortland ceased in 1968.
So this nugget of info tells us several things: It says Thompson got into the transdrive business a year before Chris-Craft acquired them. The reference about the wood boats extending into the 1968 model year is very interesting. The wood Sea V is an "old design" and it may well have been that Chris-Craft continued to build this model exactly as it had been in the past, maybe using a stock of Eaton power long after corporate Chris-Craft was no longer using Eaton for anything. Maybe depleting the stock they had. By "old design" I am not saying anything negative, as this particular design has MANY very nice things about it, including a spartan utilitarian look, and the kind of boat you just want to hop into and go for a ride!!
Here is a consolidation of info that helps put this model into perspective. Wow...........what a cool boat !!!!!!!!!!
And to think........it is not even mentioned in the Chris-Craft Essential Guide, published by the Mariners Museum !!!
This is from a 1963 Brochure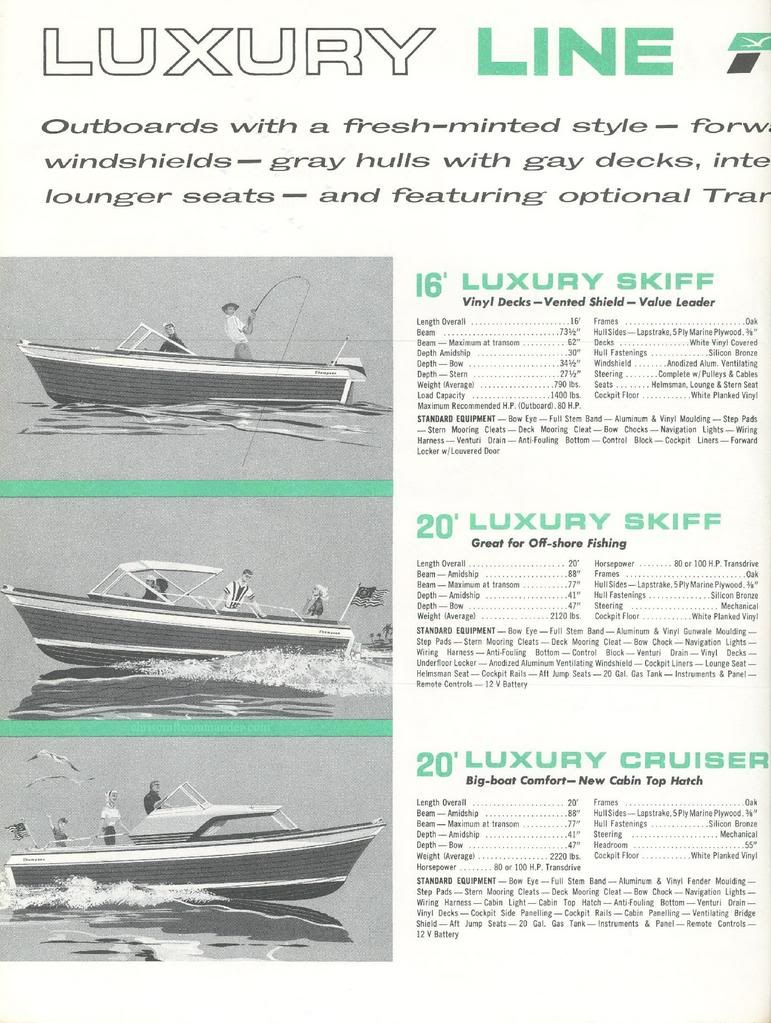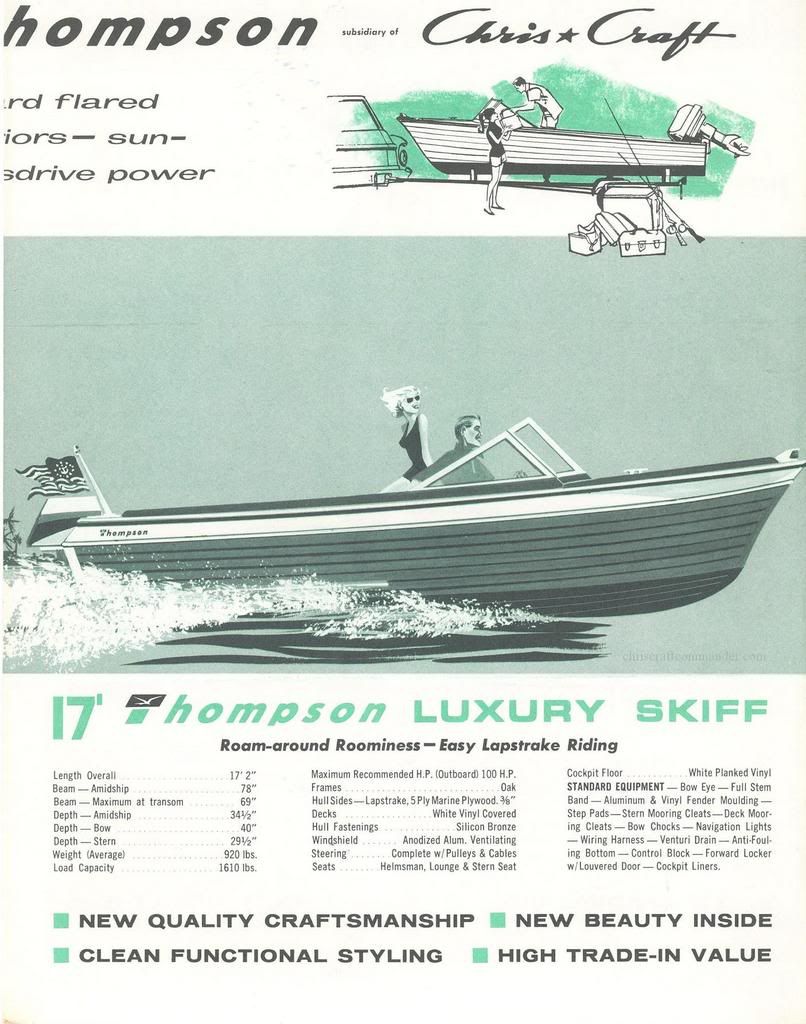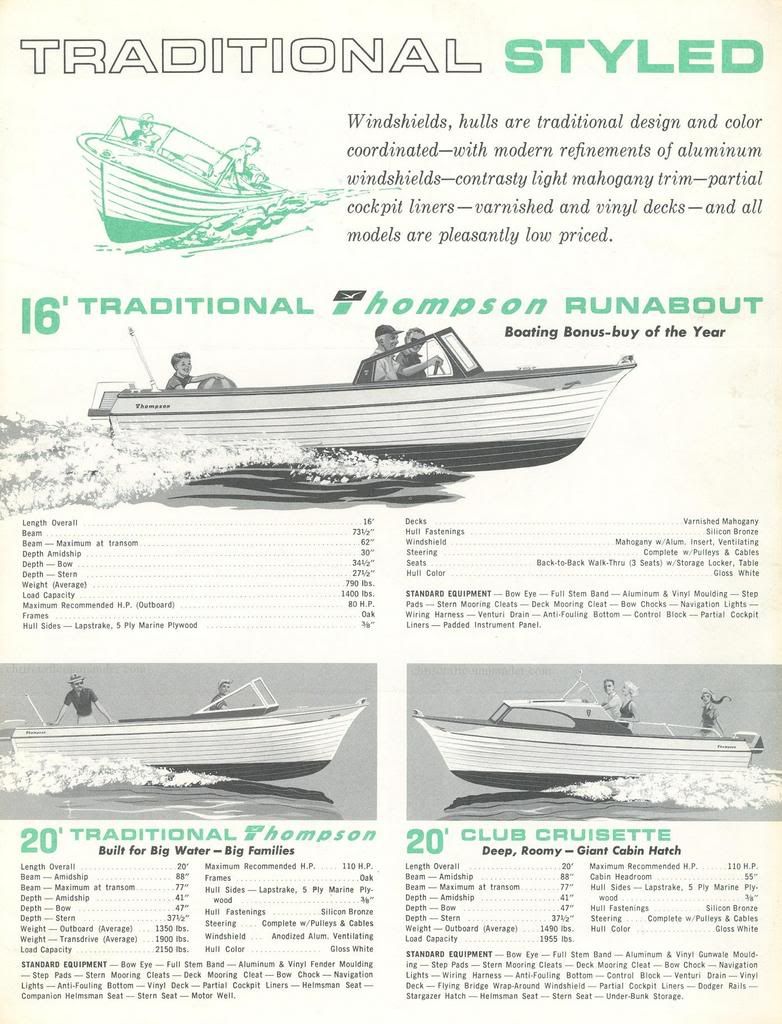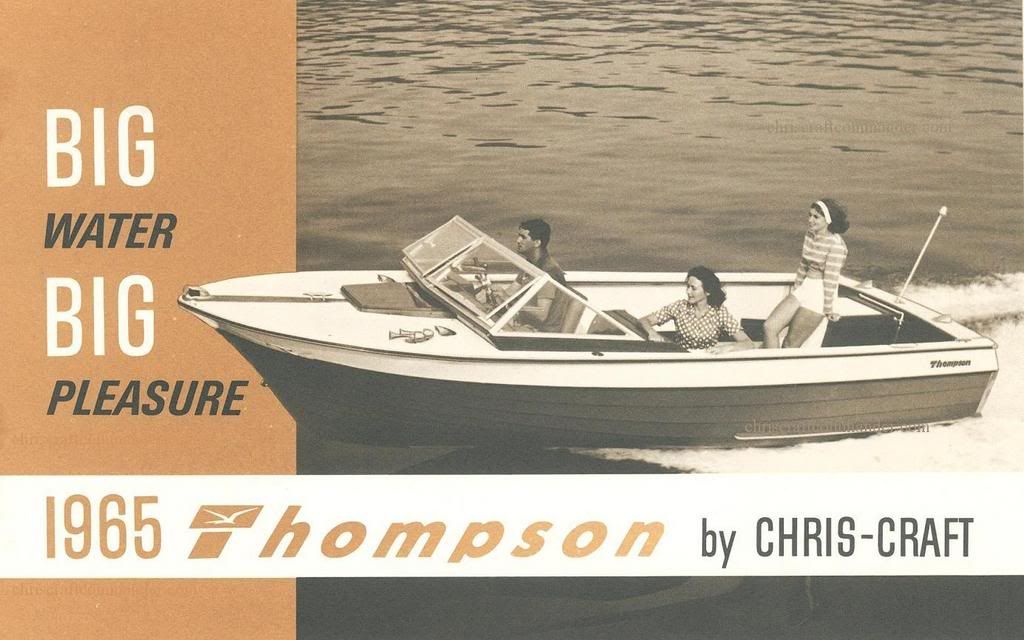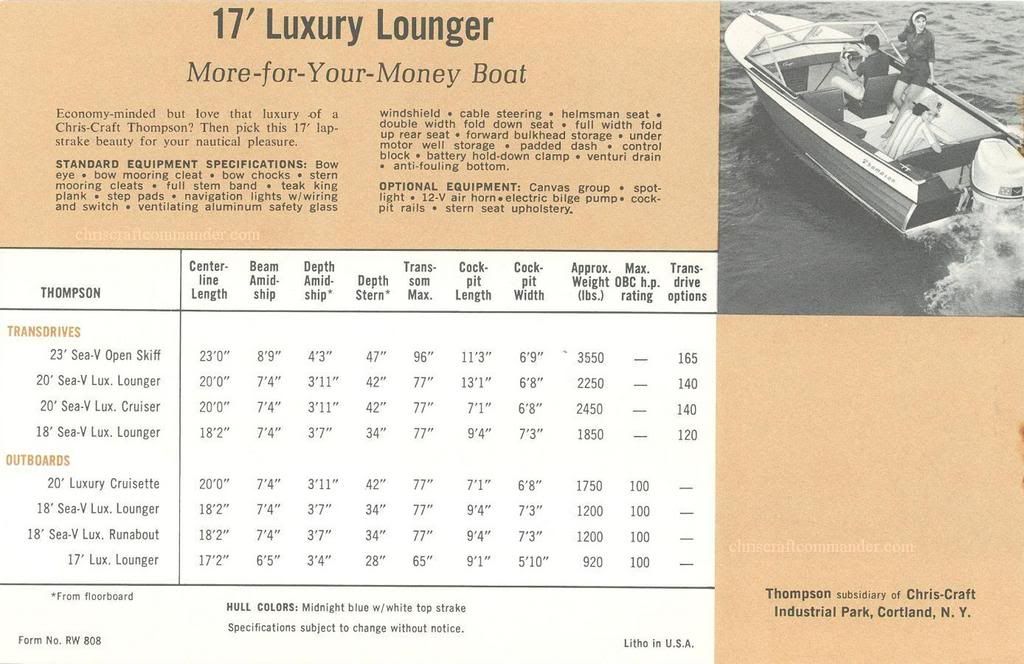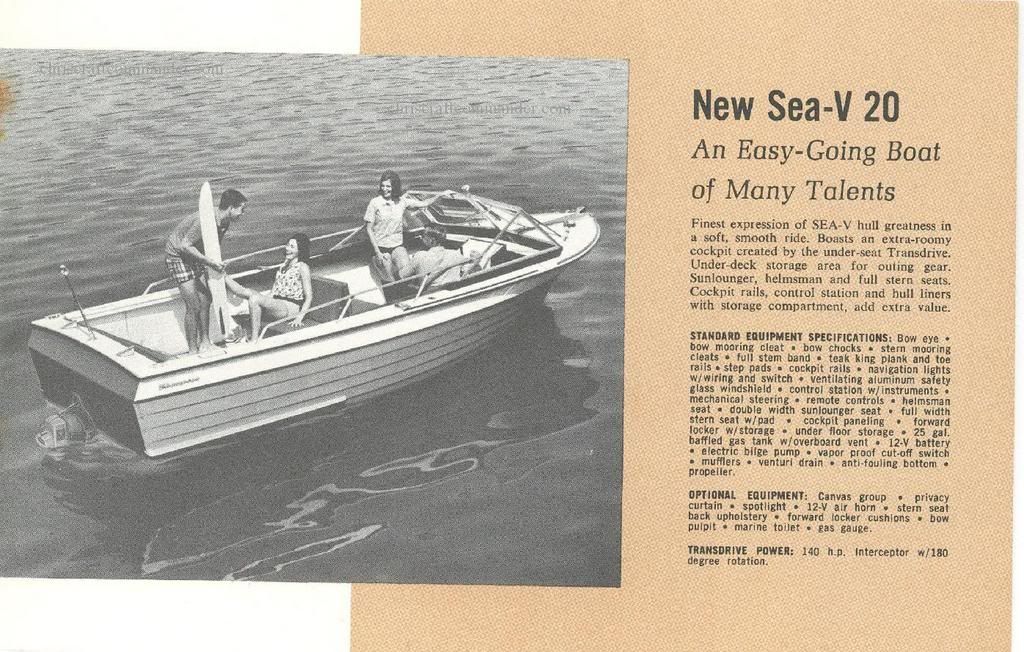 http://img.photobucket.com/albums/v472/Dogsharks/Thompson%20Corsair%20and%20Sea%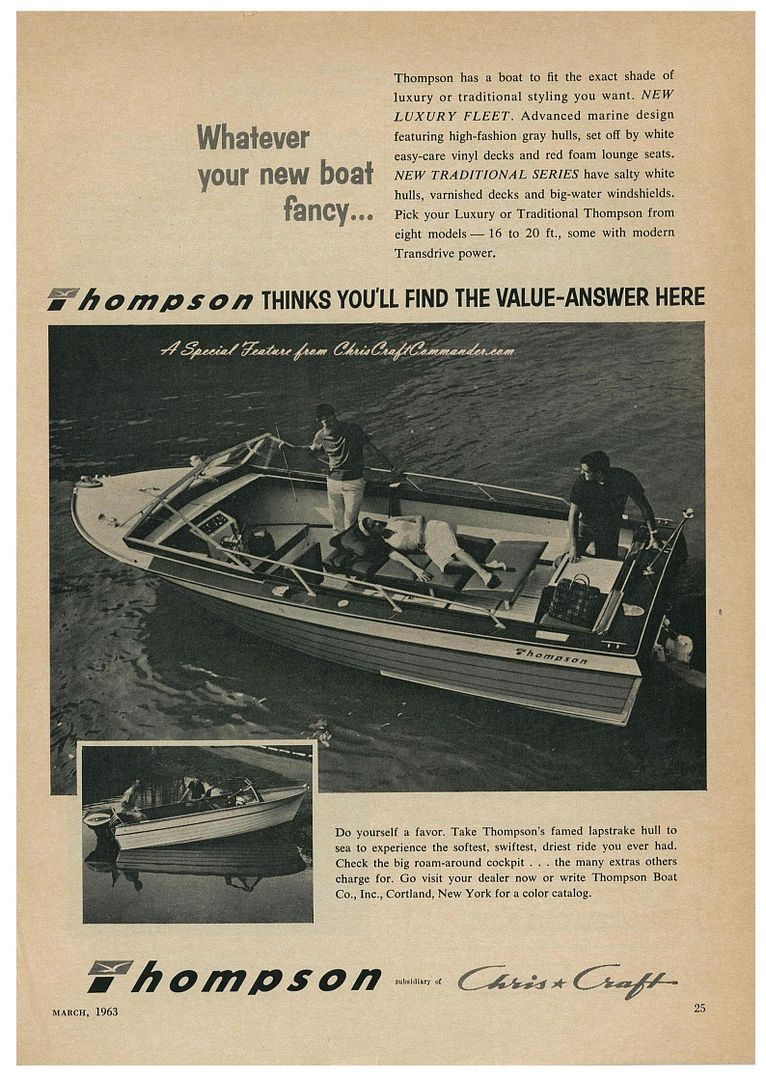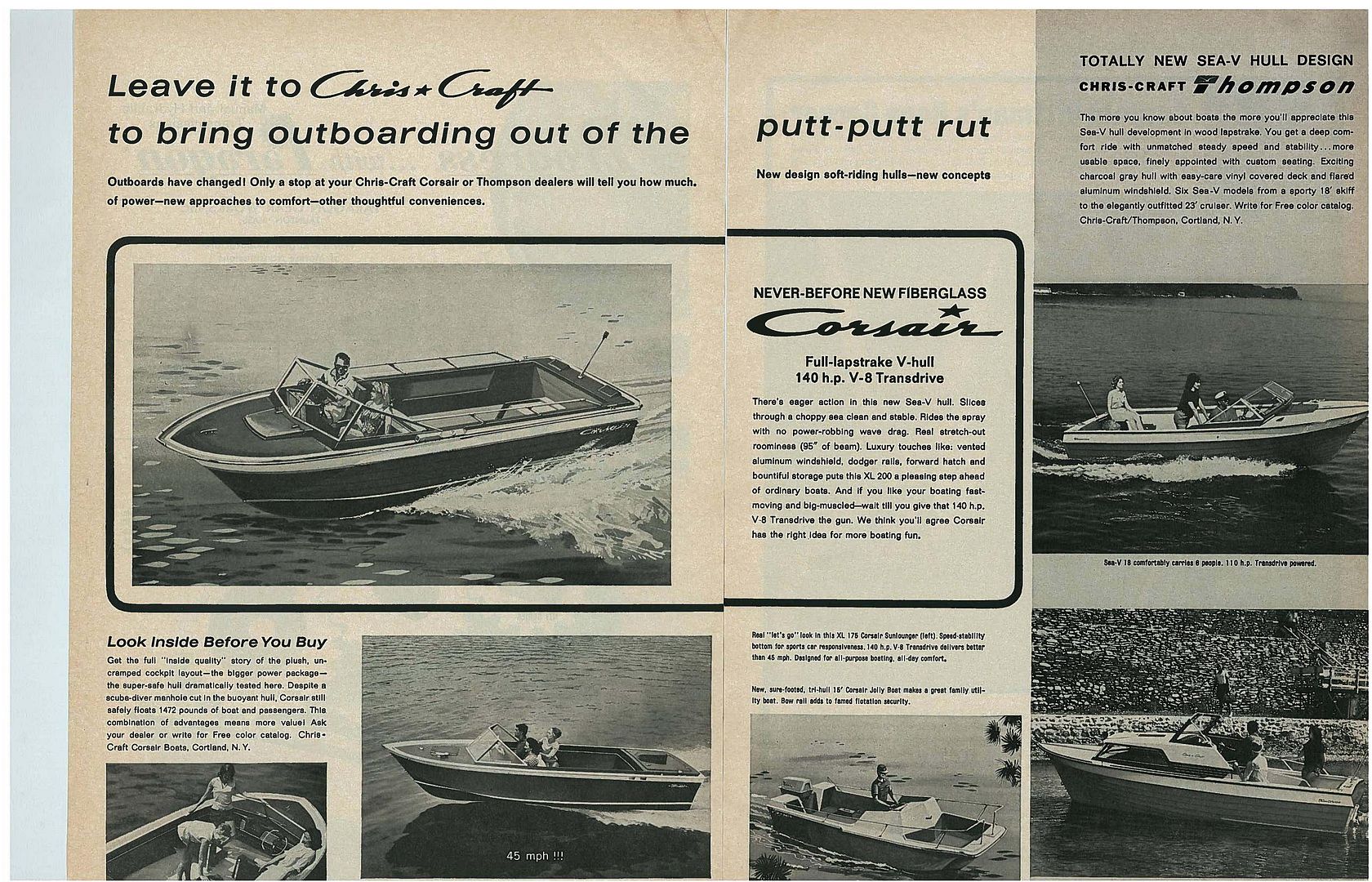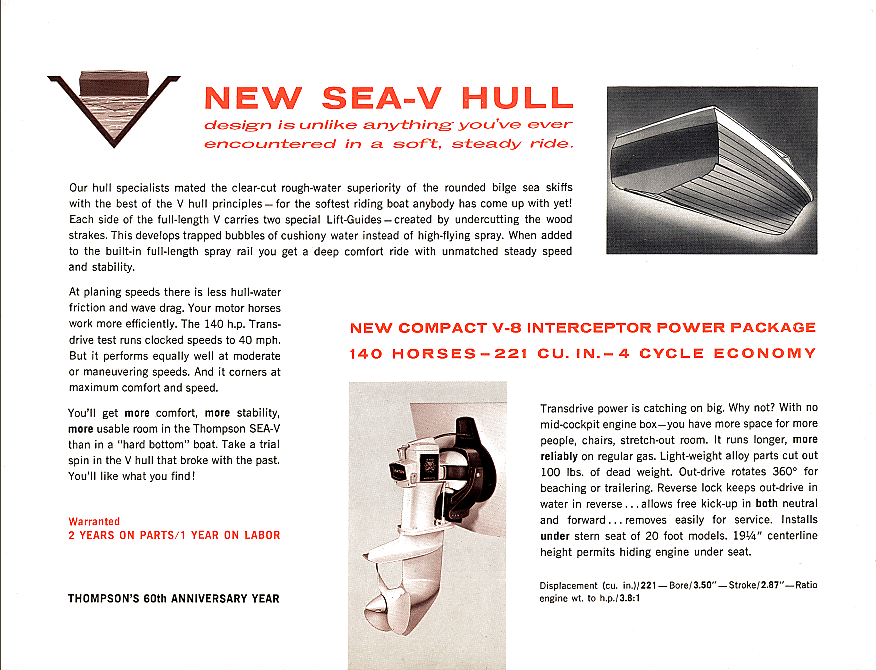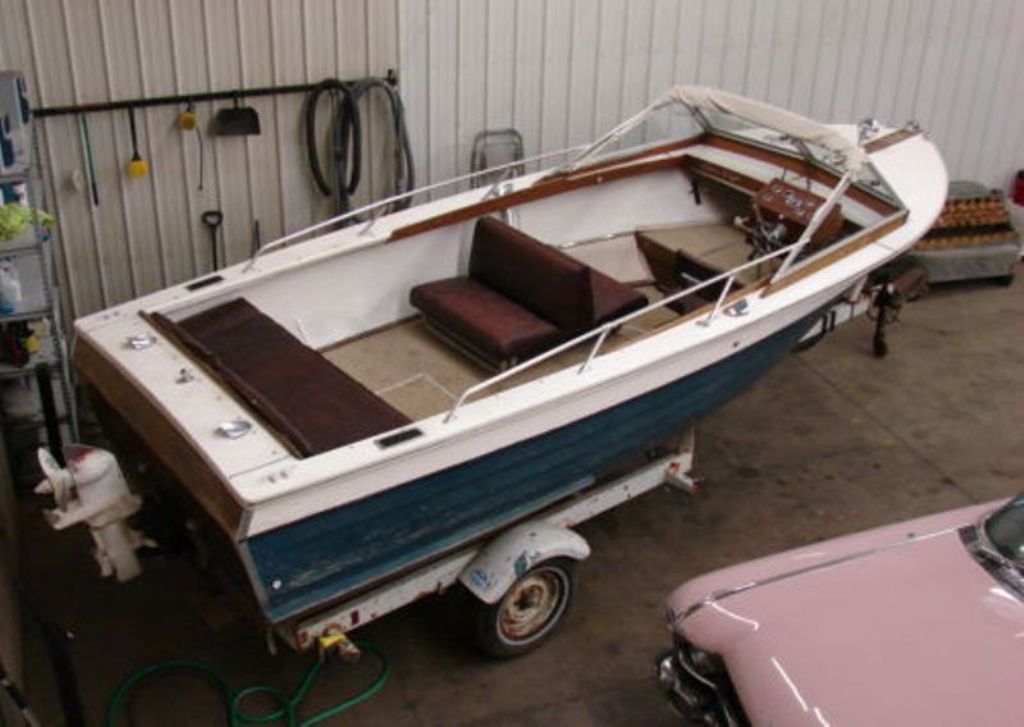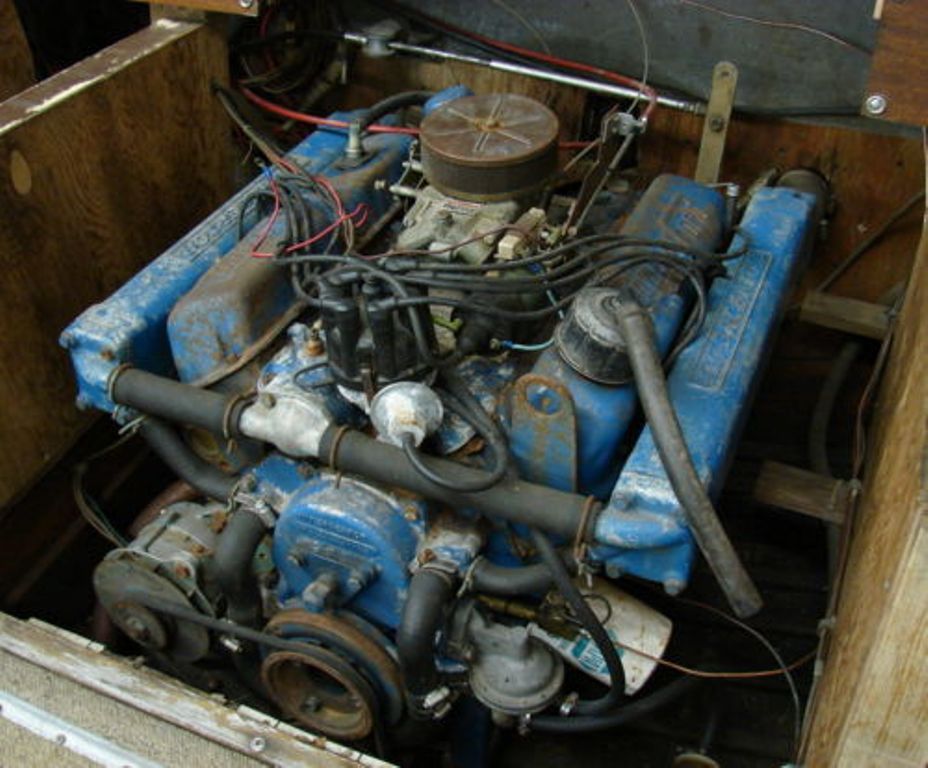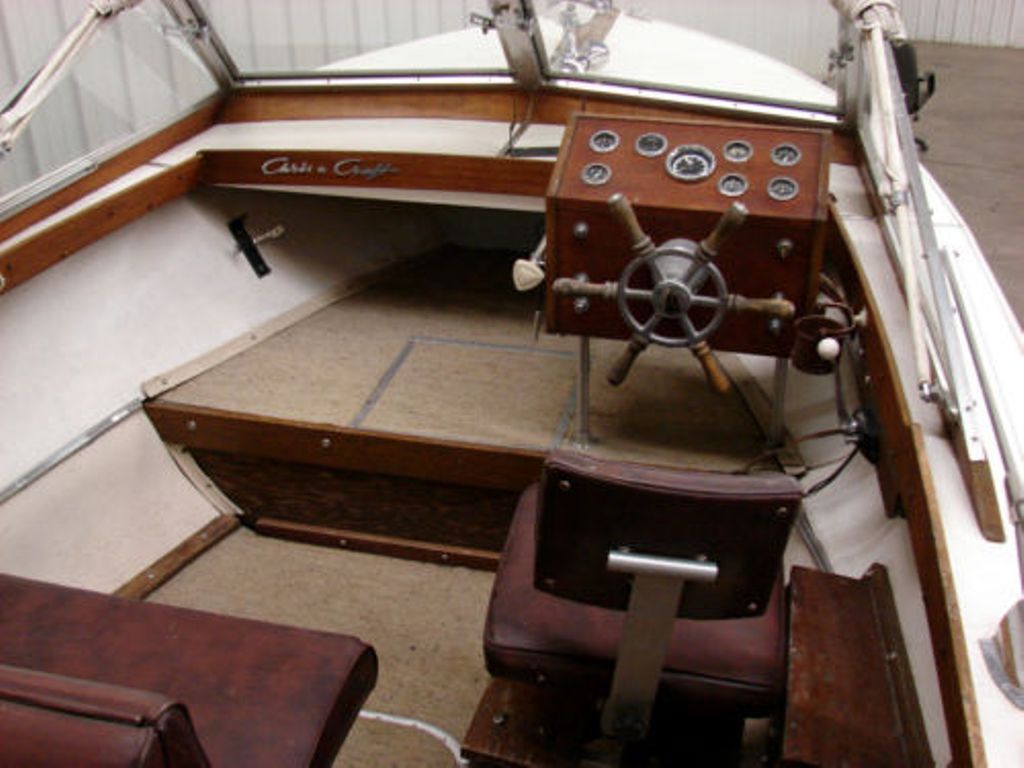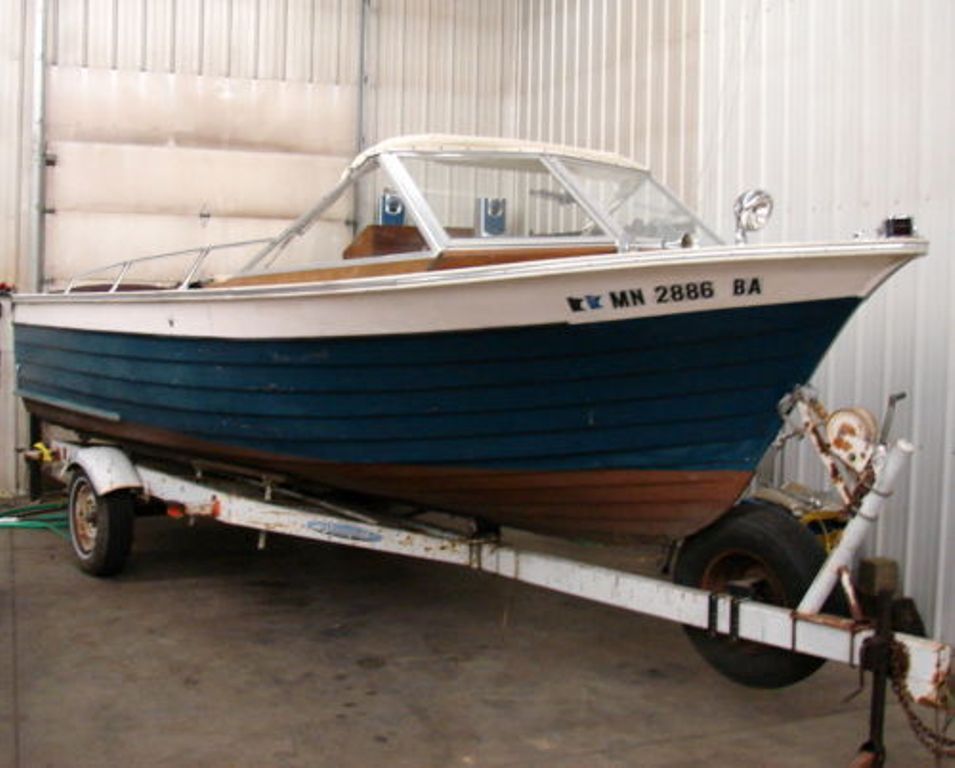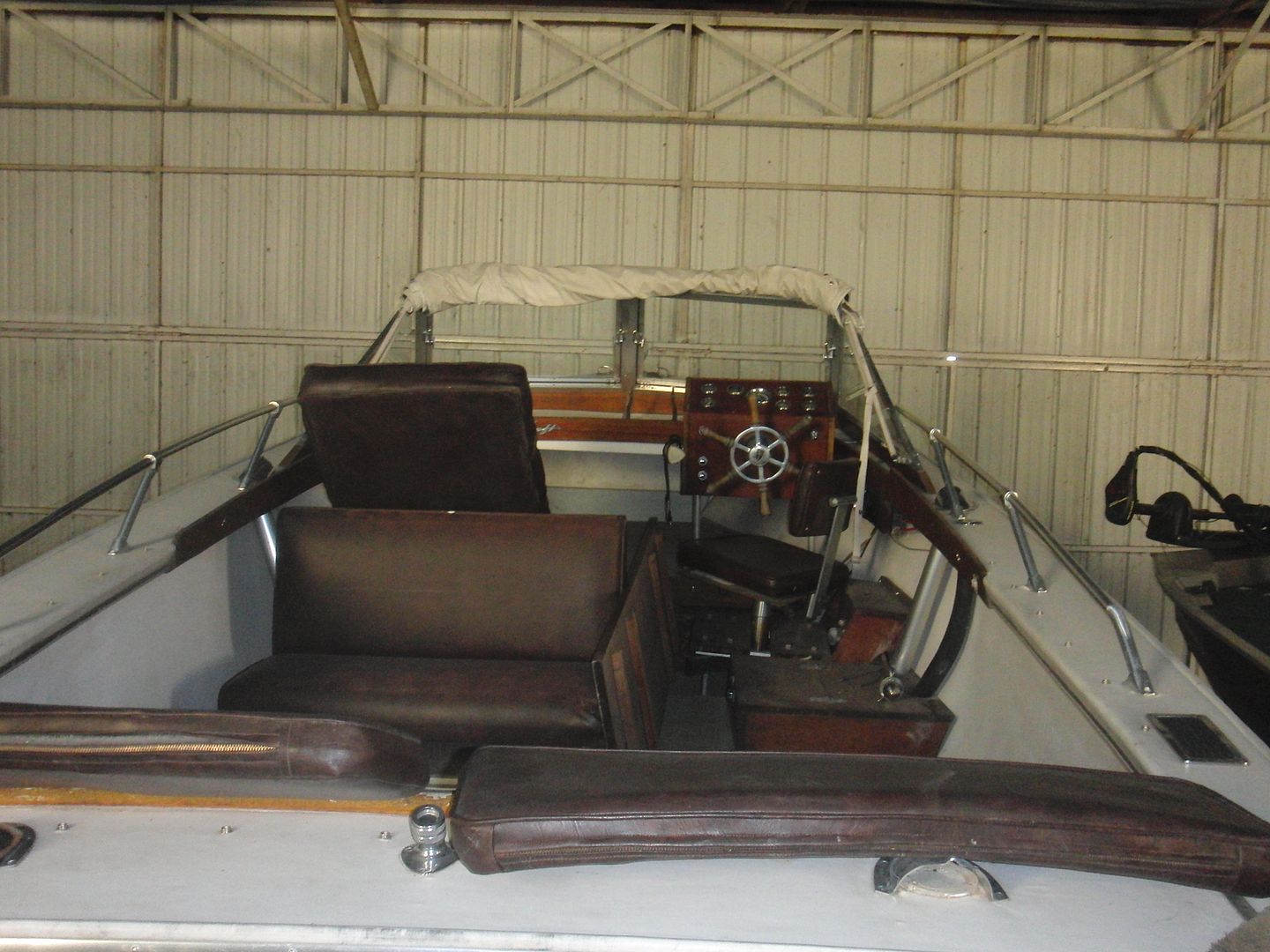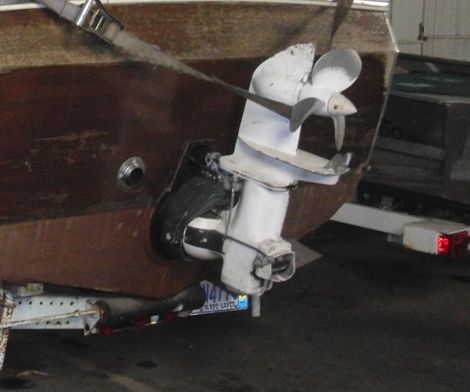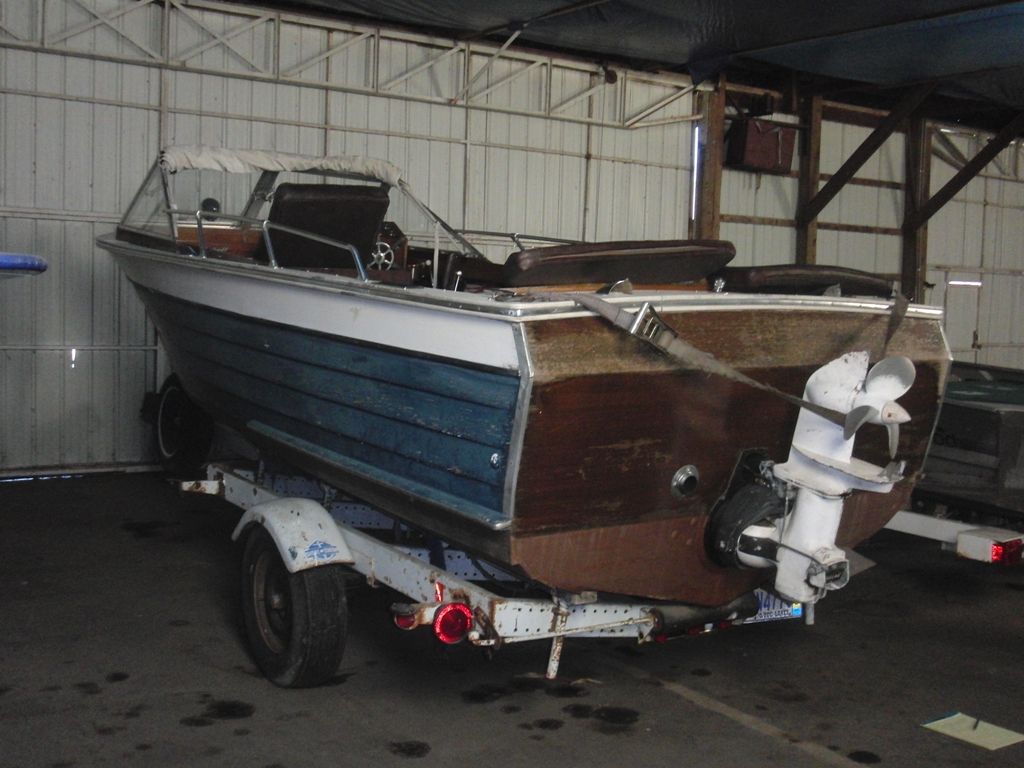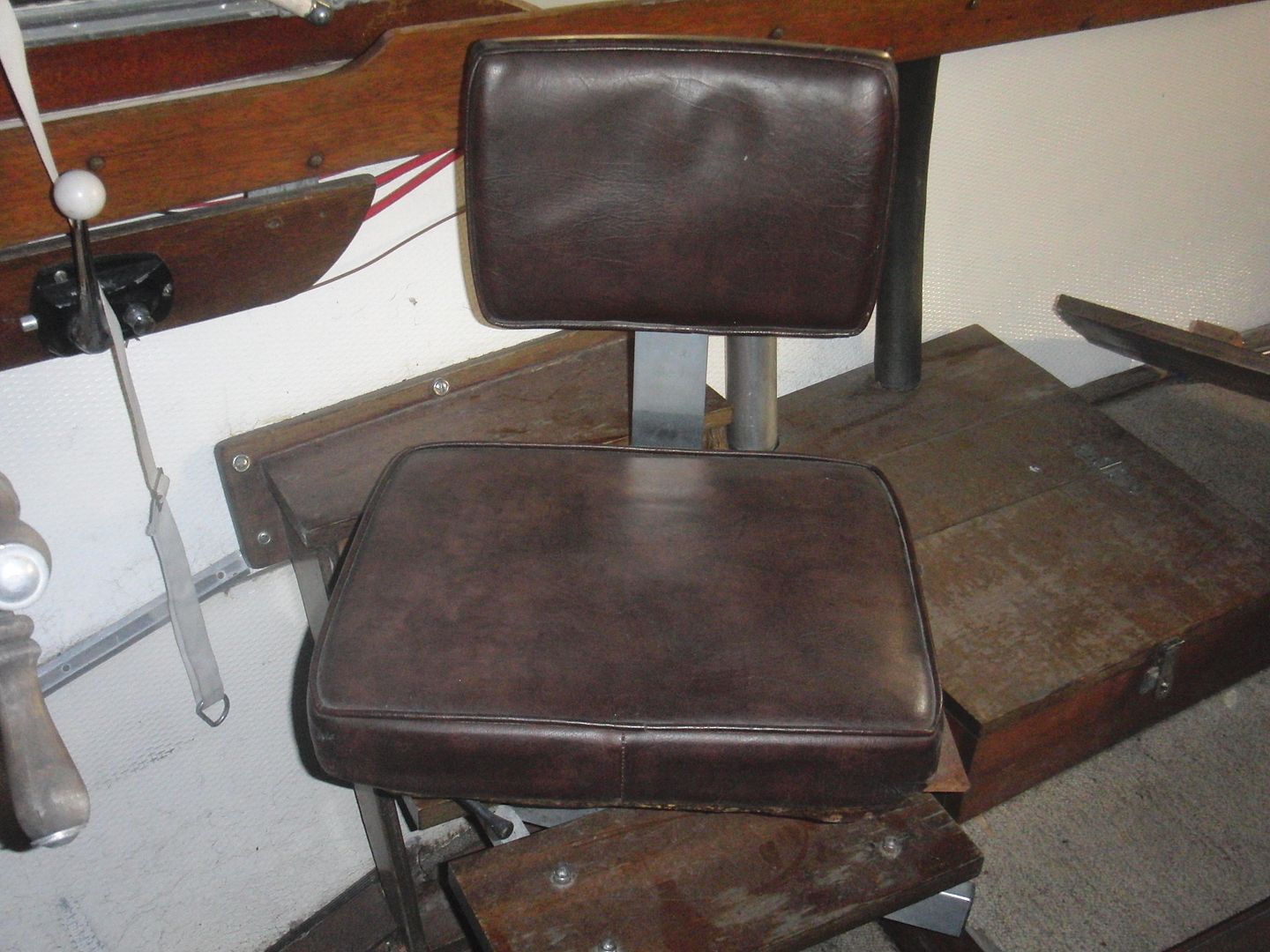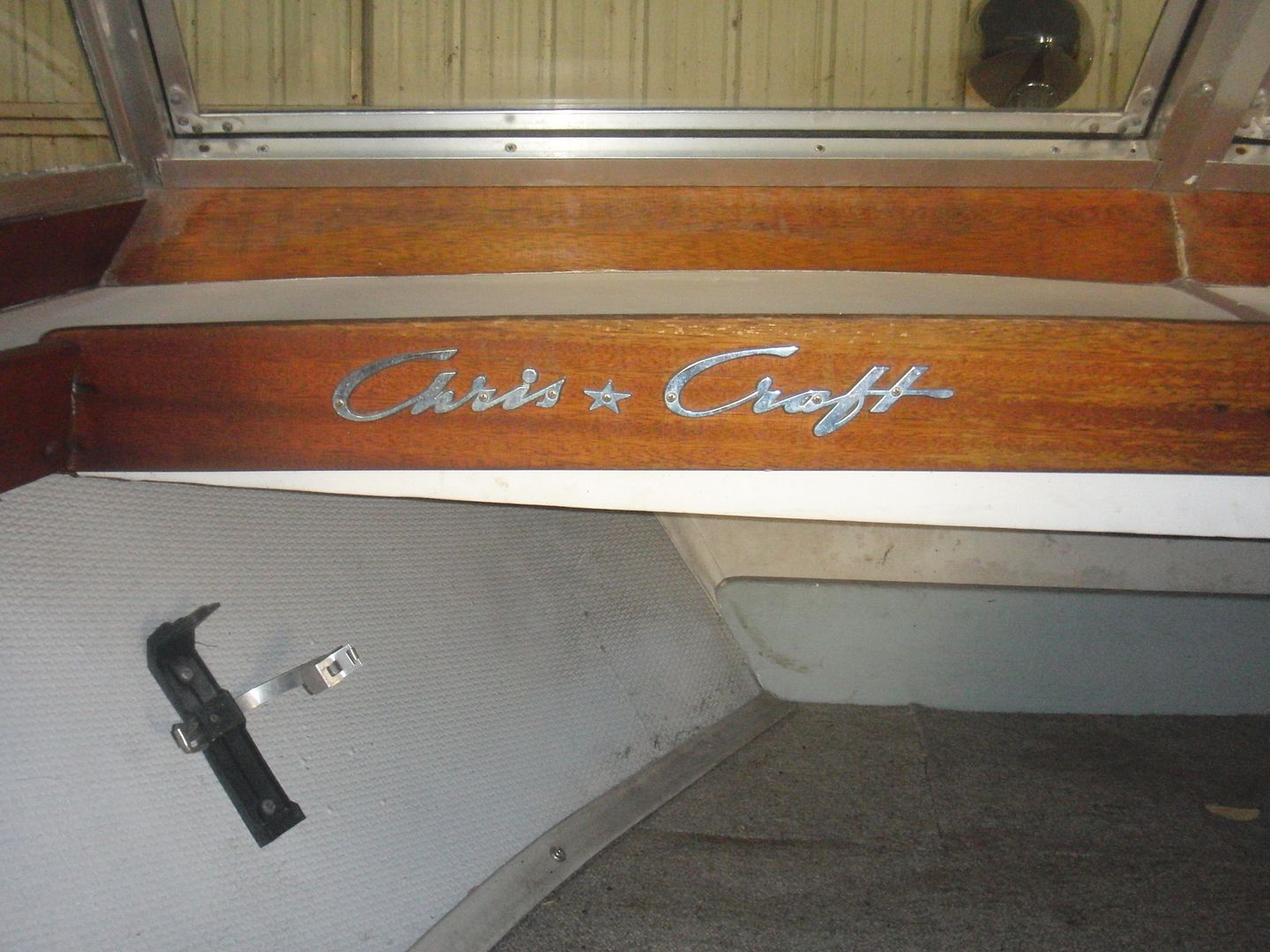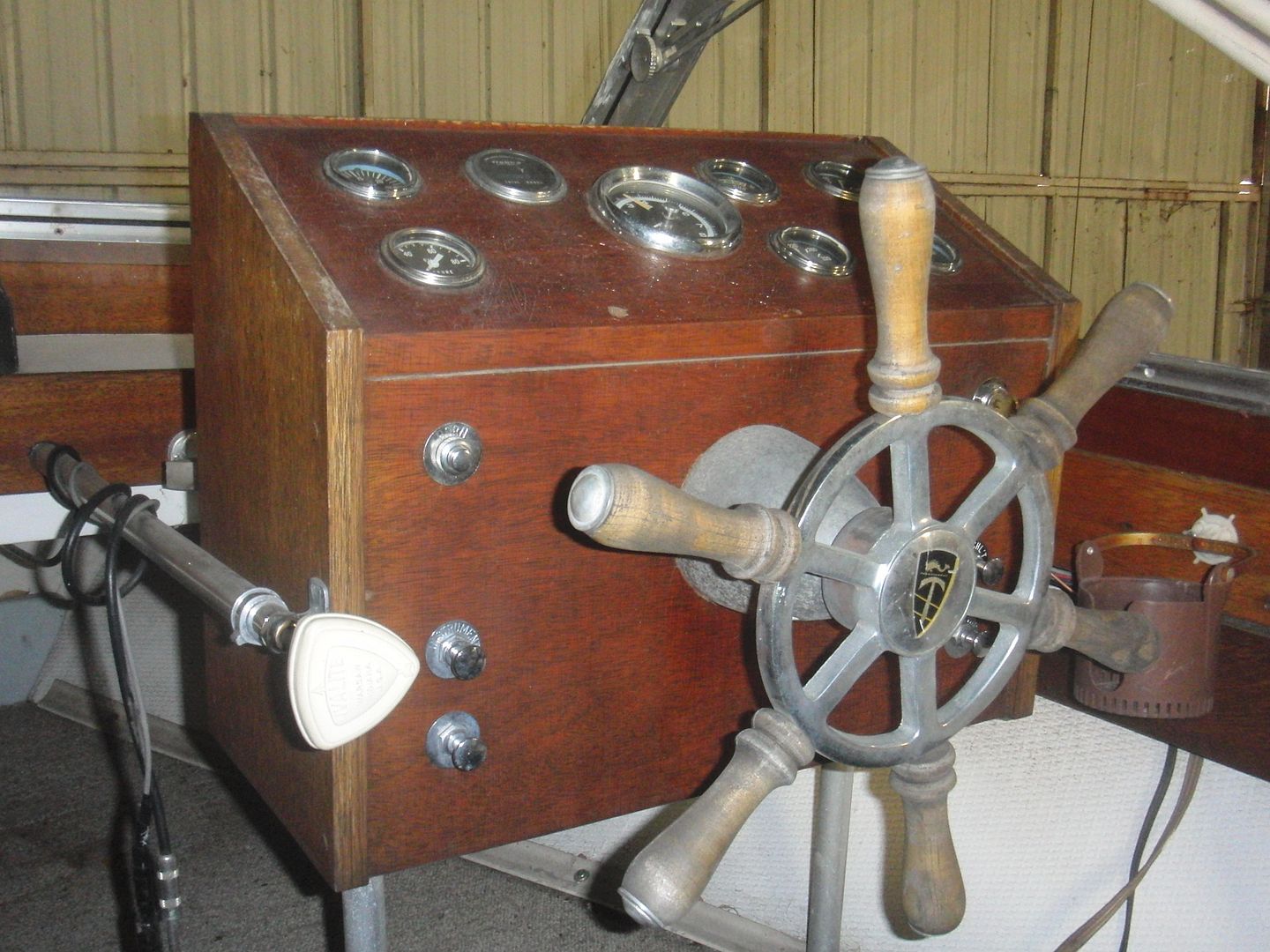 And here we have Glen's boat !!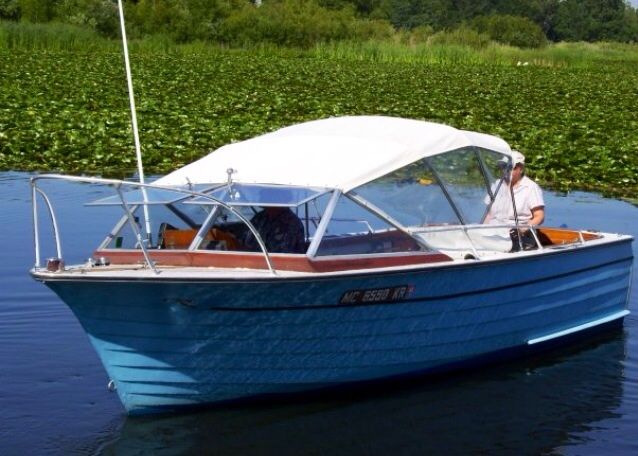 Regards,
Paul