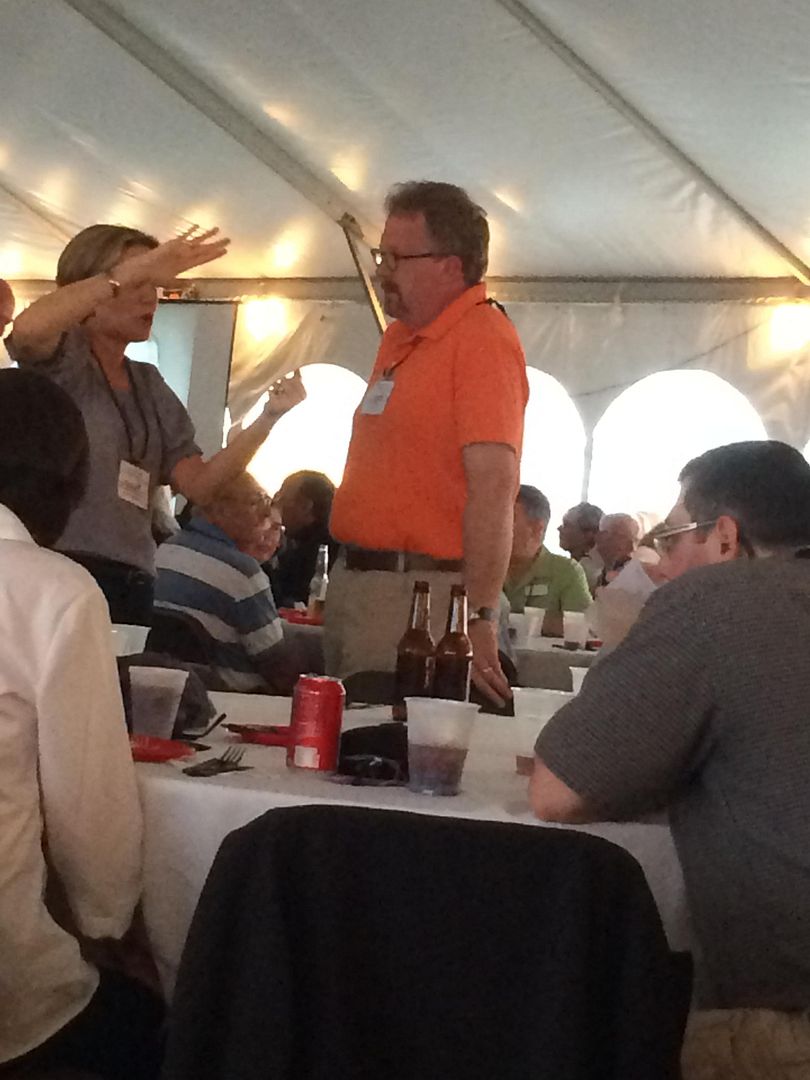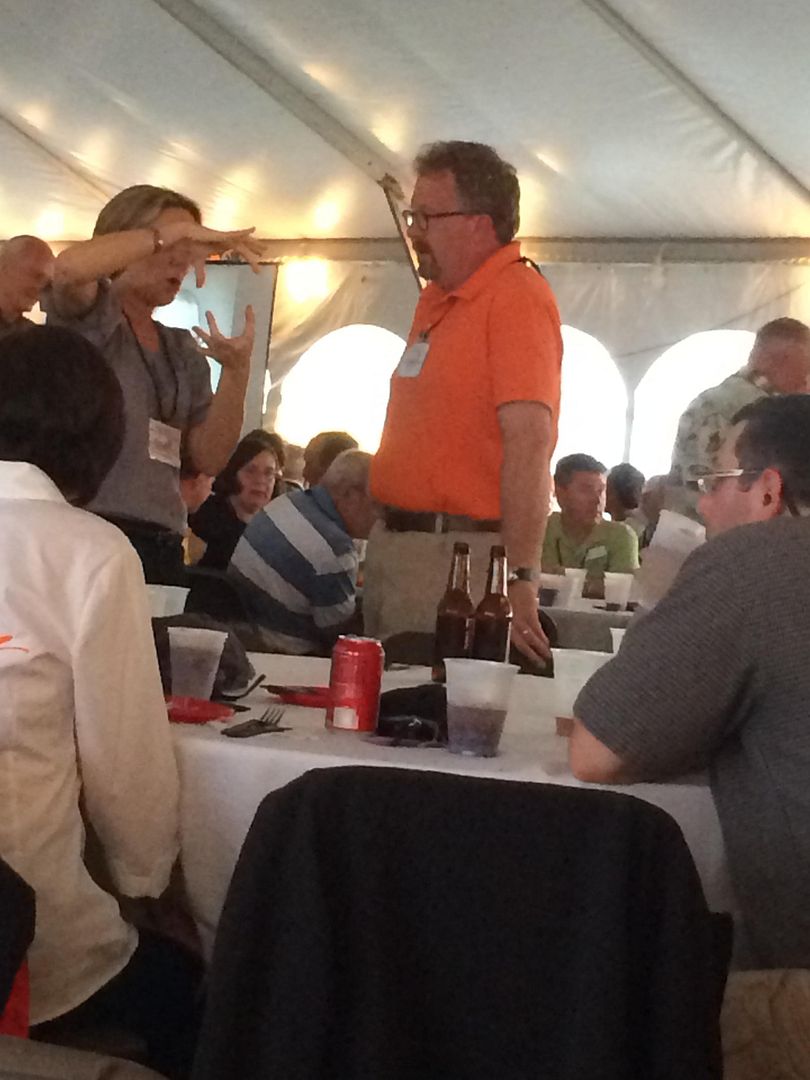 Here is Matt Smith, the magic behind WOODY BOATER, takking with a woman about fiberglass.
I think I heard someone say "God didn't make any fiberglass trees" but since I was not a
party to that conversation I did not want to intrude, but could not help hear some of it.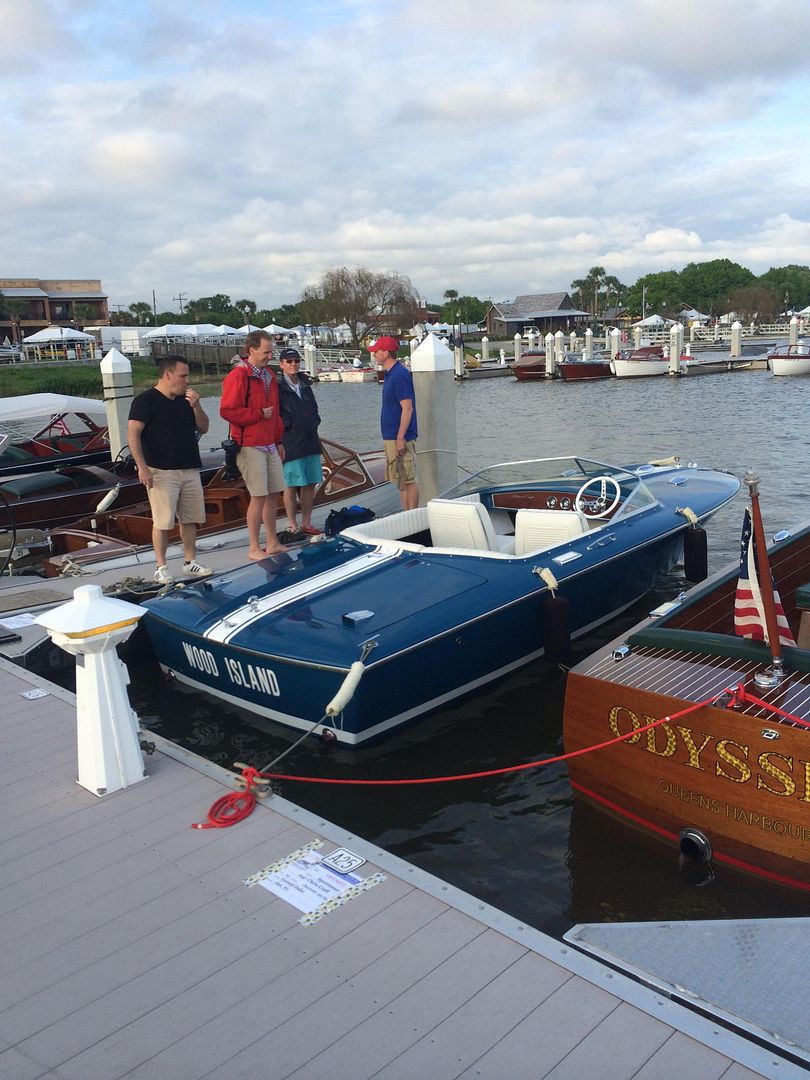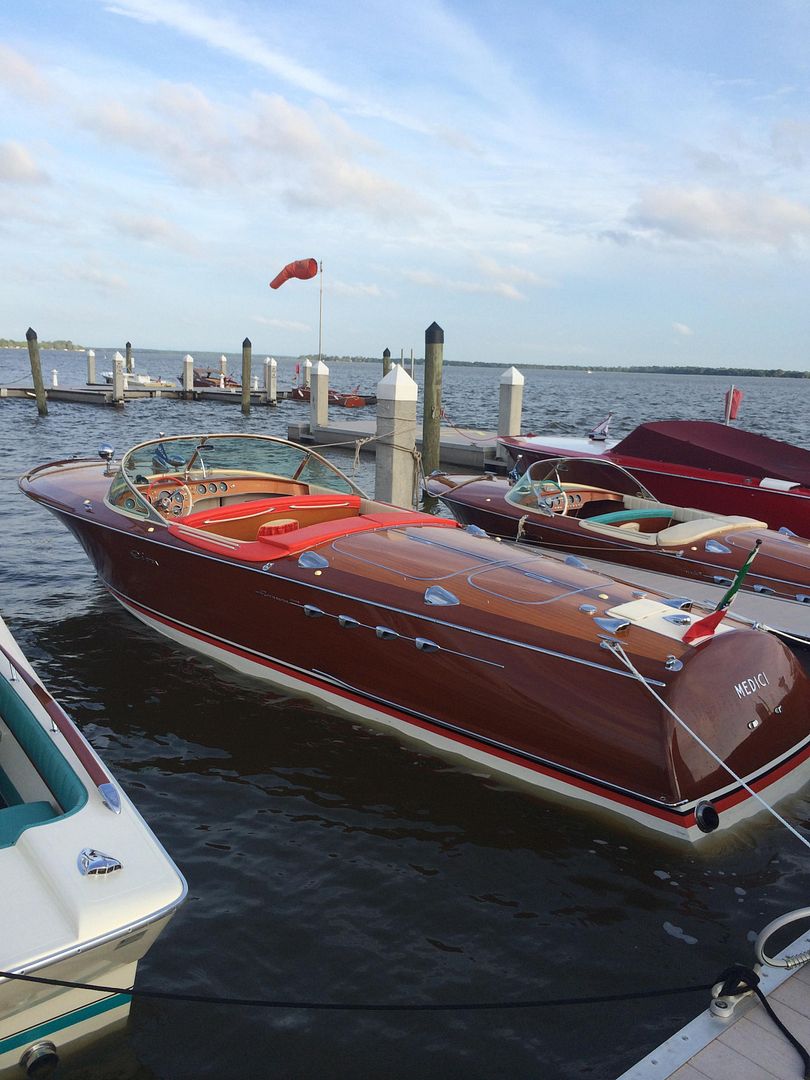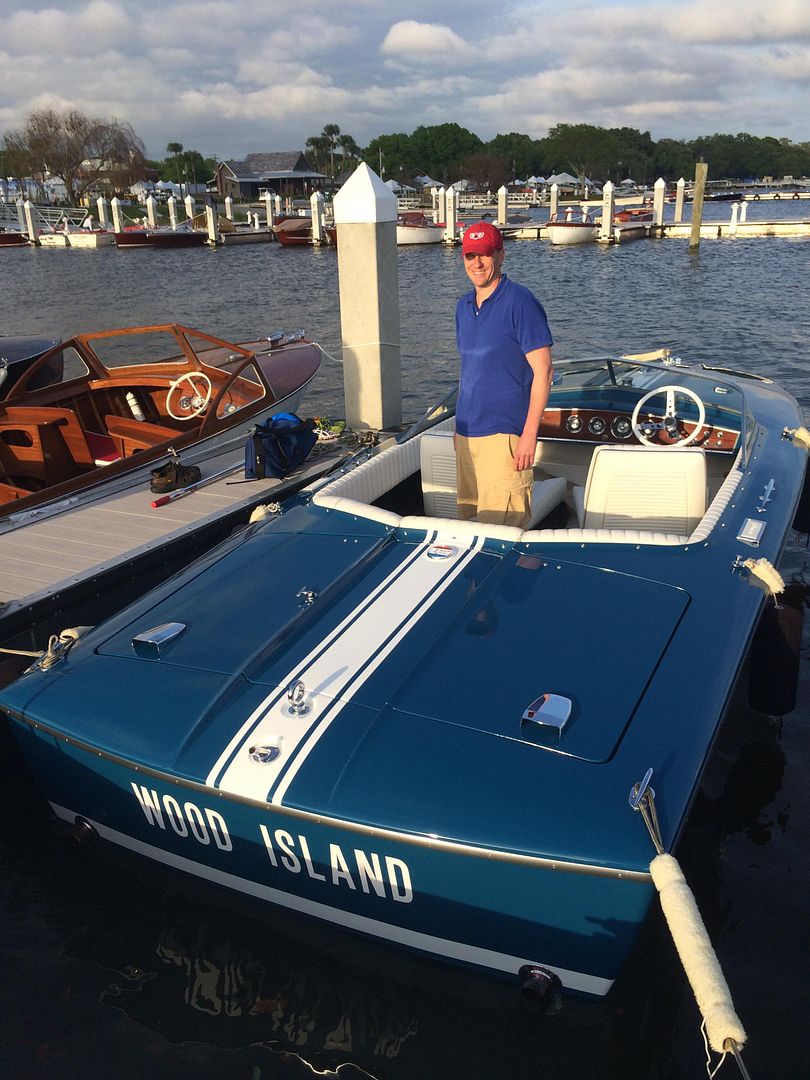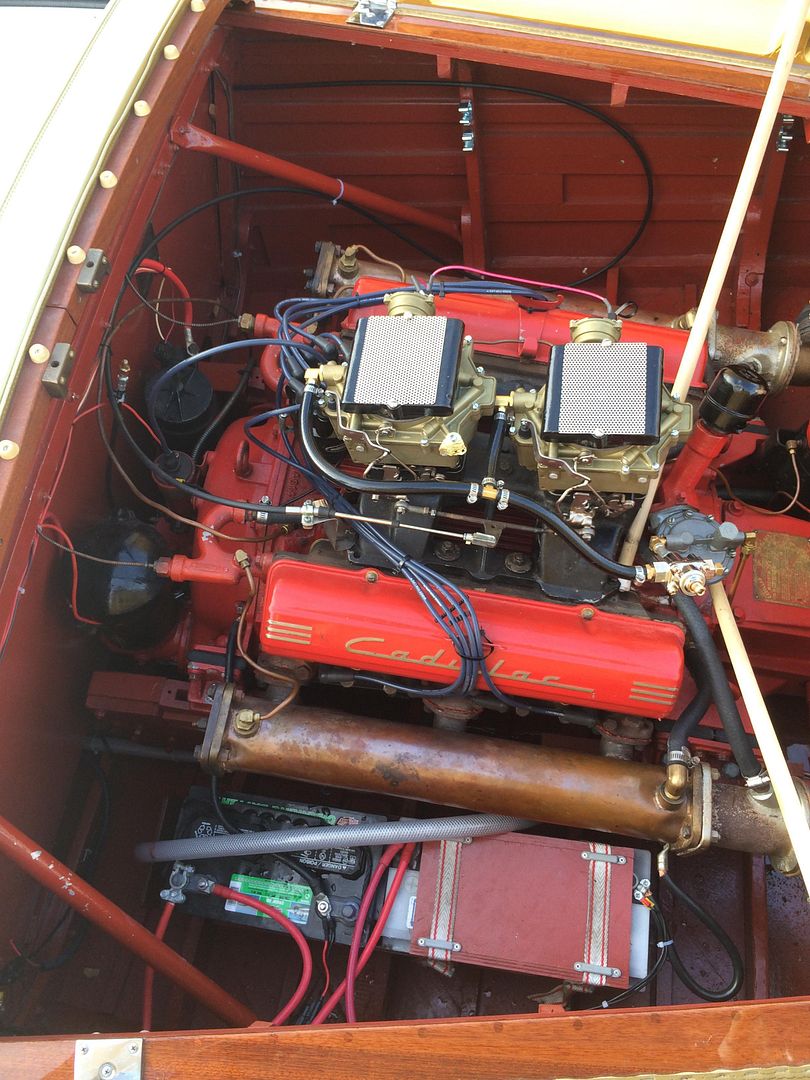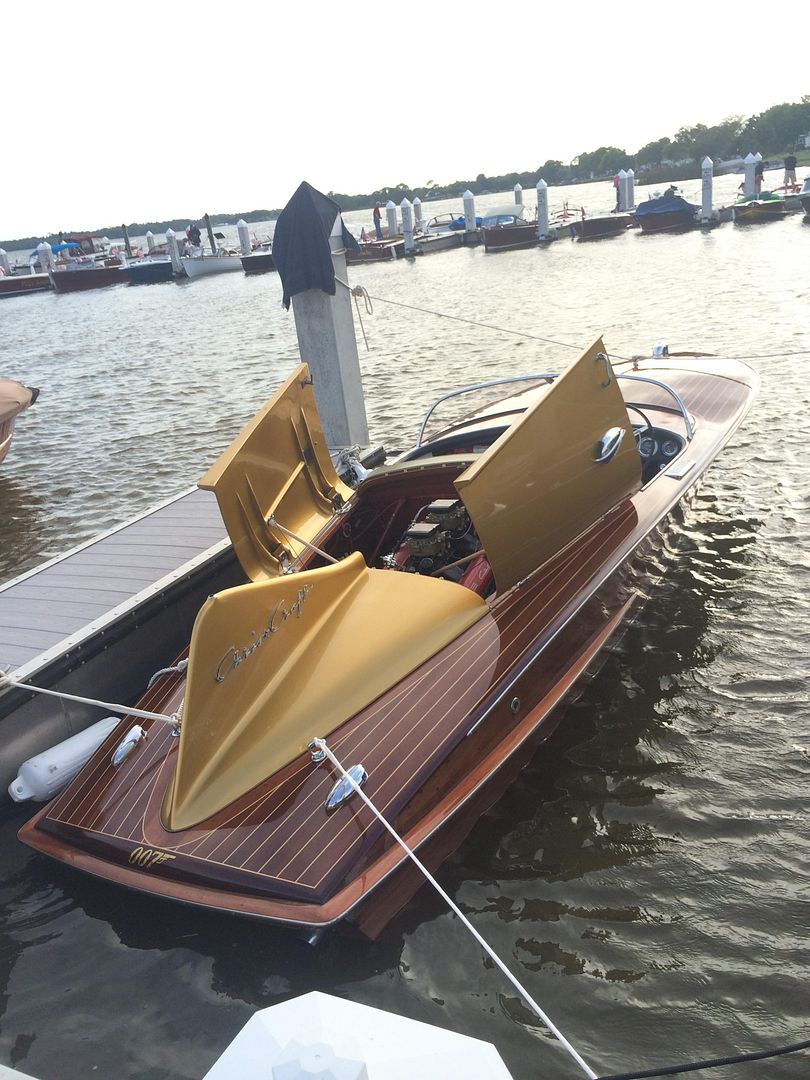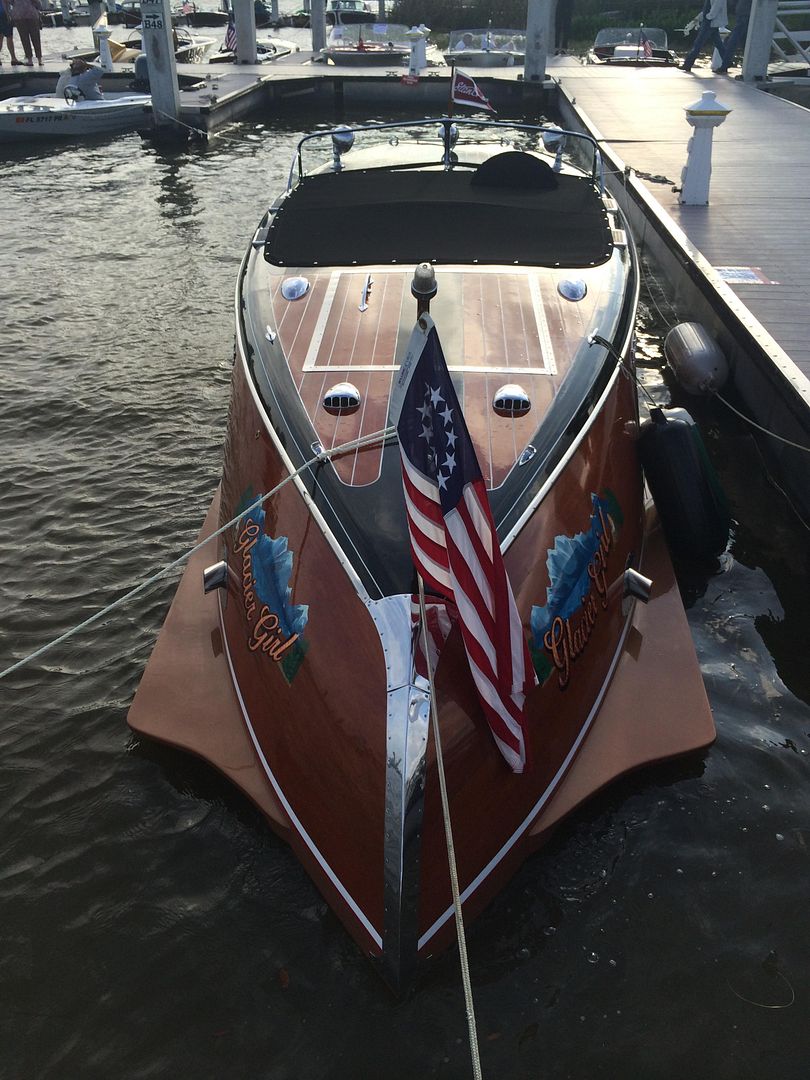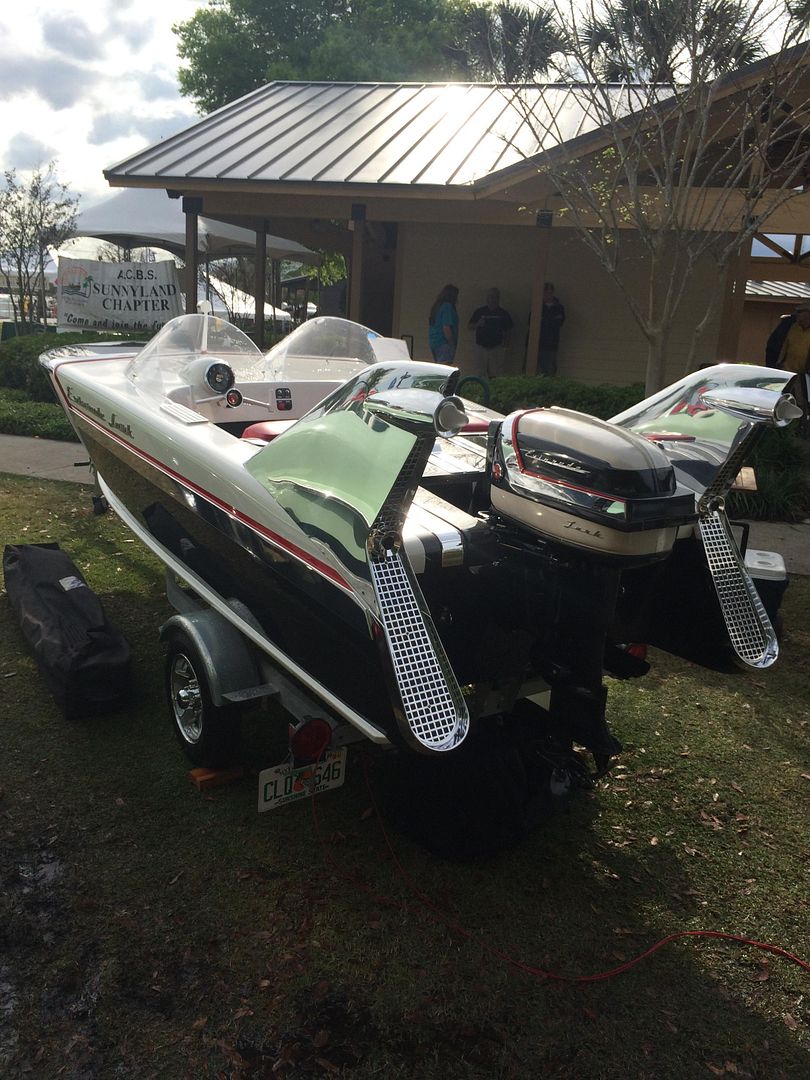 And now guys............for you Ford FE fans, here is a 300-horsepower 390, sitting in a Correct-Craft.
Chris-Craft kept small block GM motors in service in many of their boats, while the likes of Century, Correct-Craft, Higgins, Trojan, and Donzi stepped up to the big dog FE. Of course, Chris-Craft prior to 1966 used the 431 Lincoln, and prior to the 431 used the 430 (same engine different gasket), and some Chrysler hemi and Cadillac engines way back before the FE was introduced in 1958.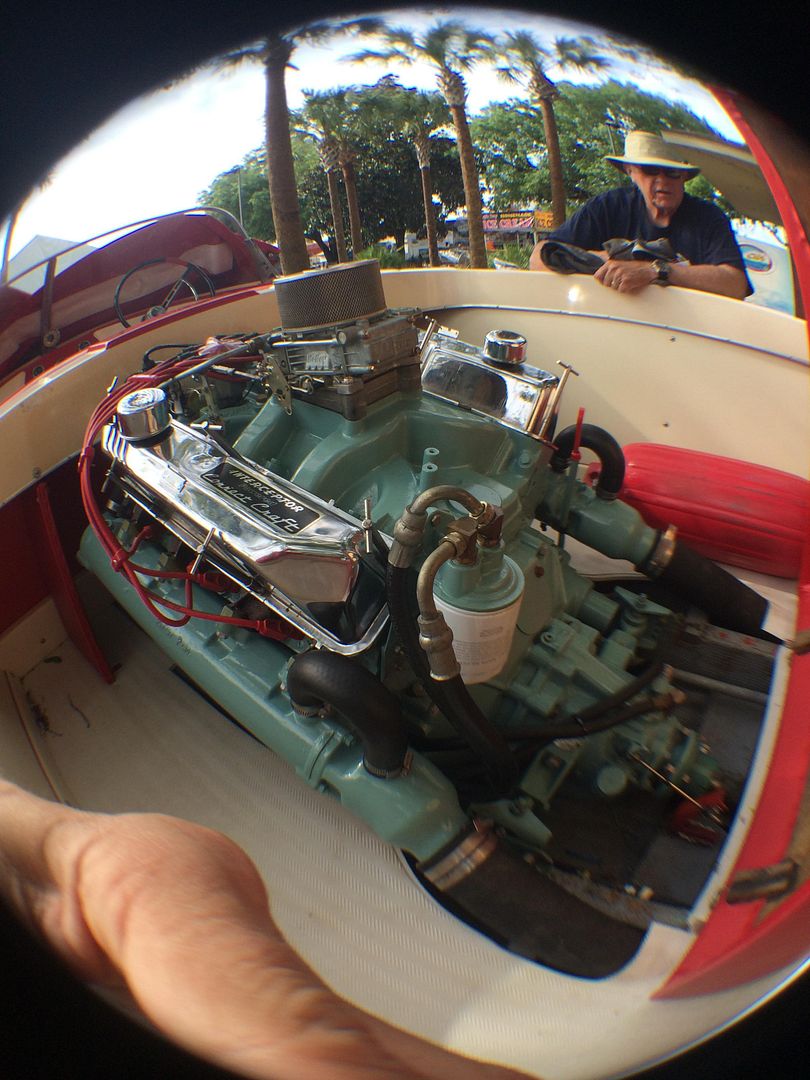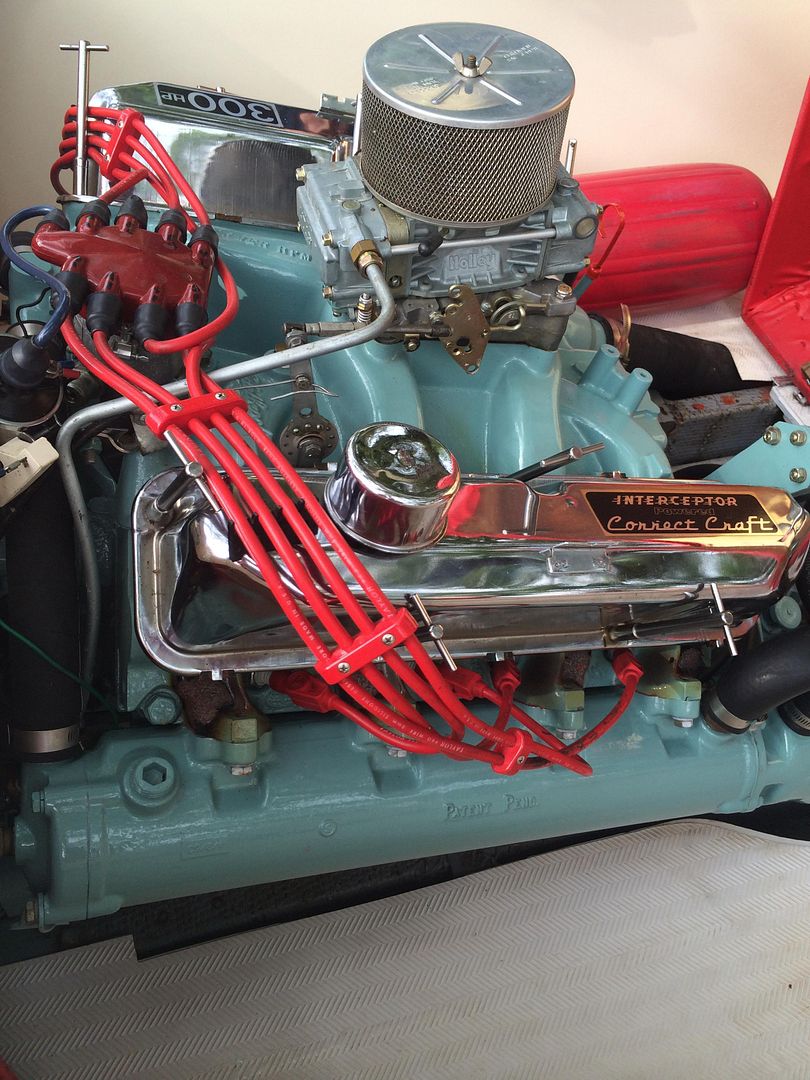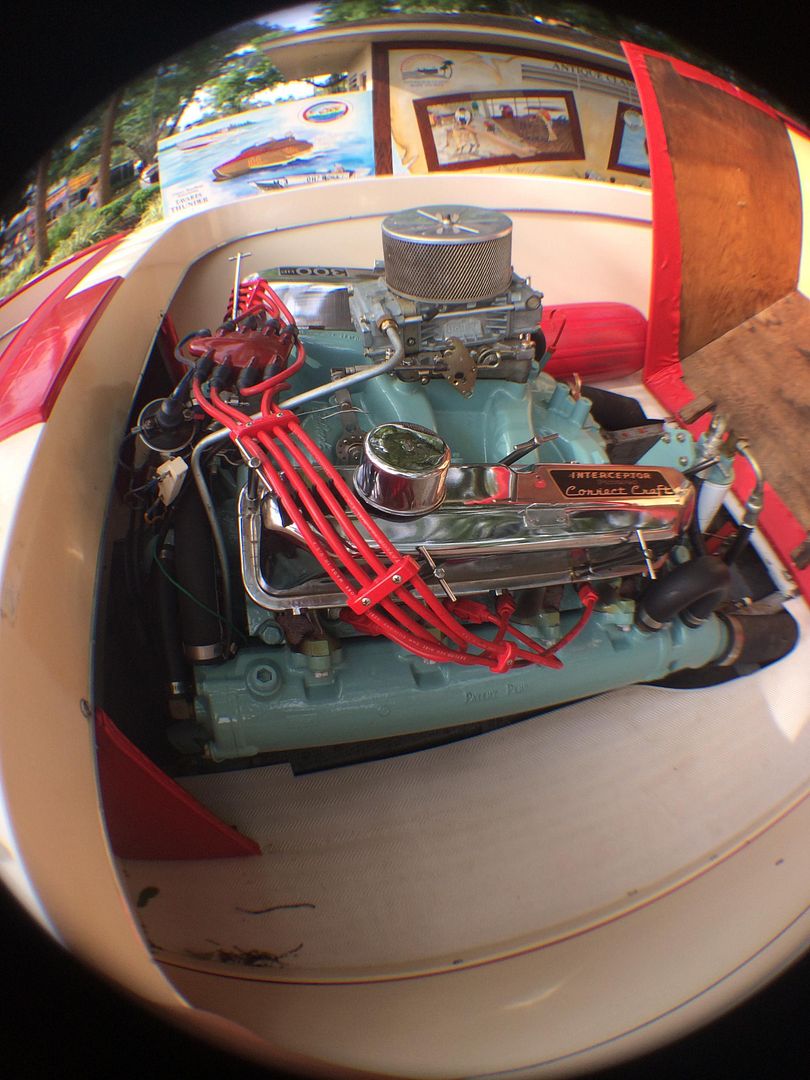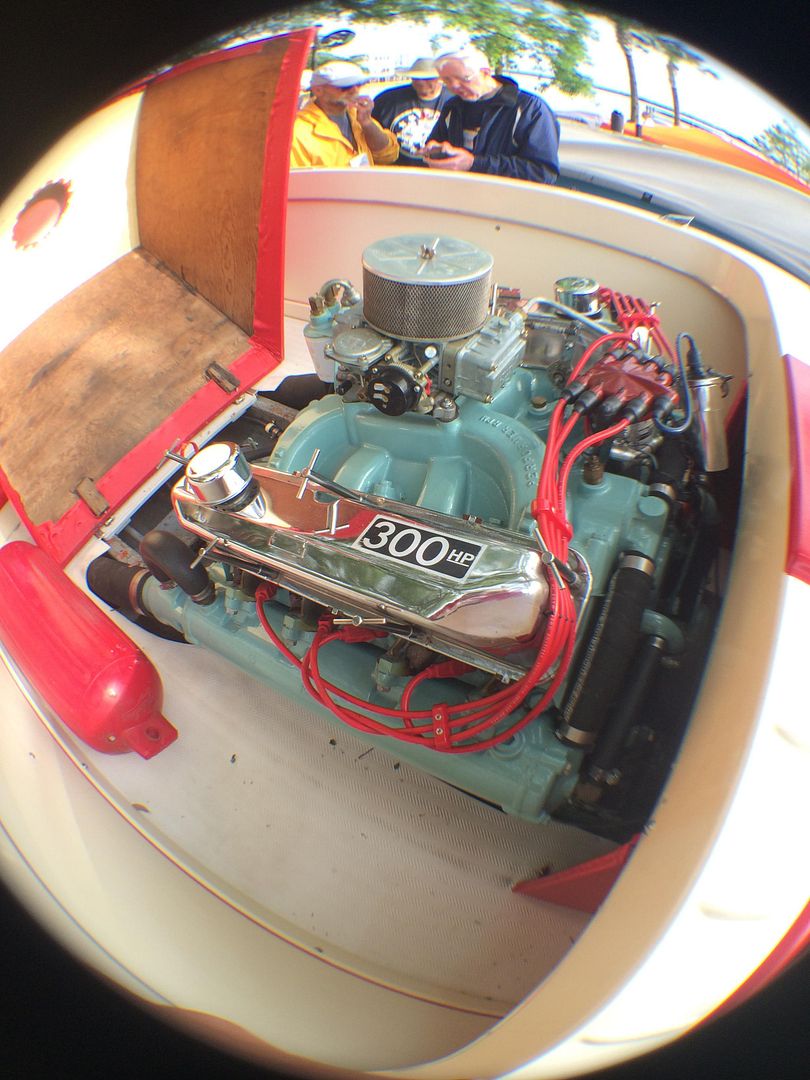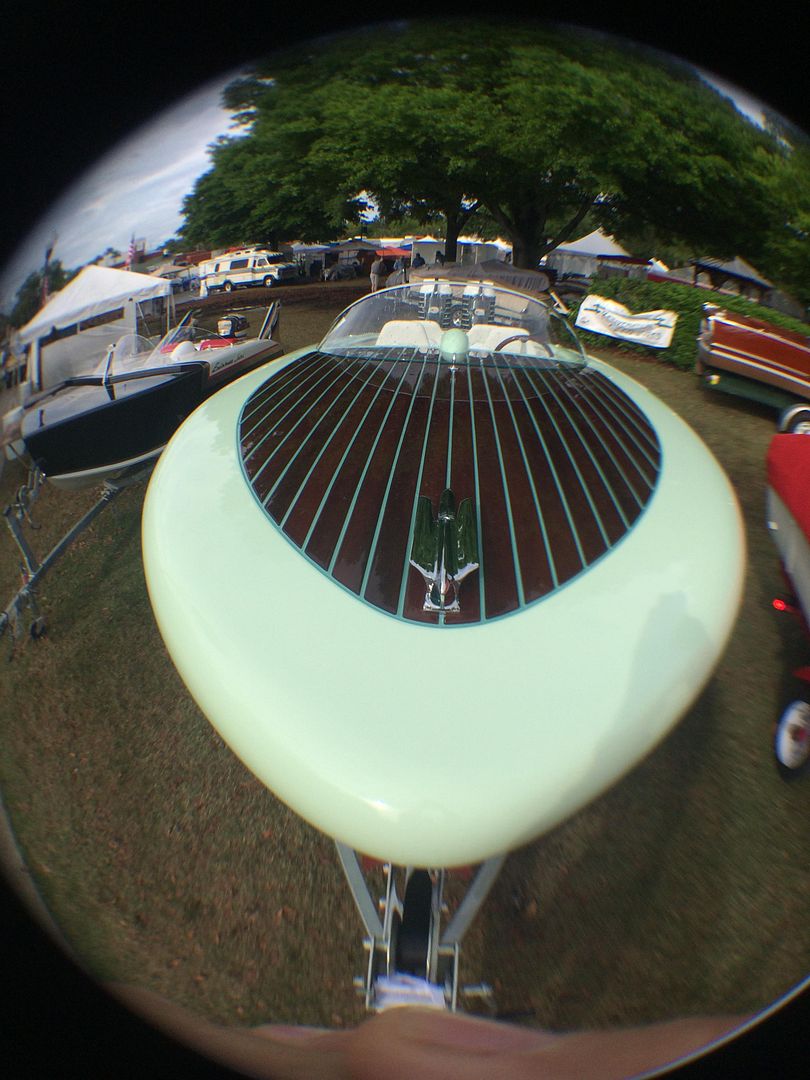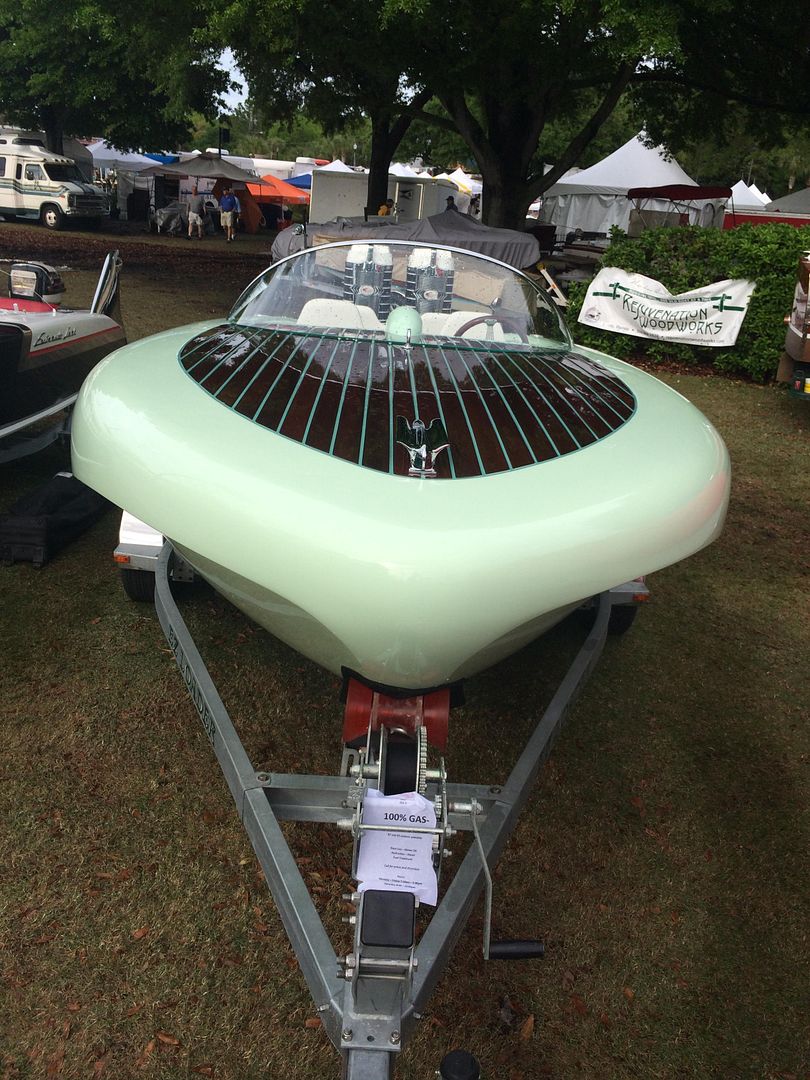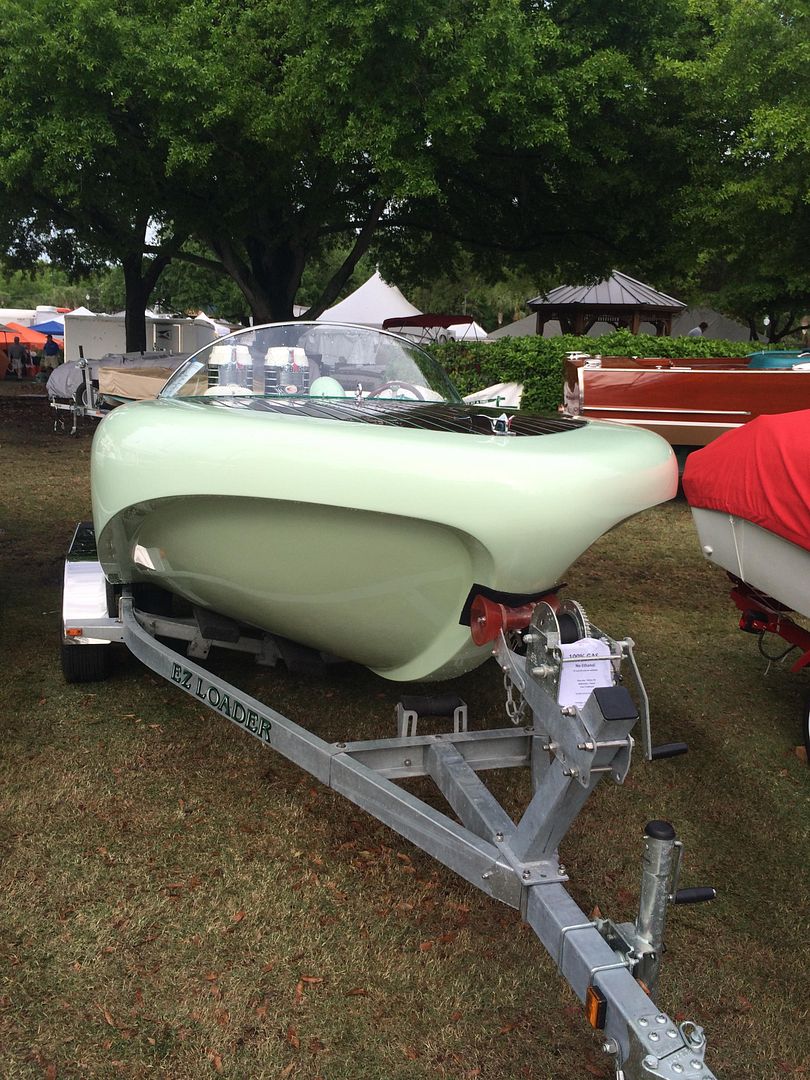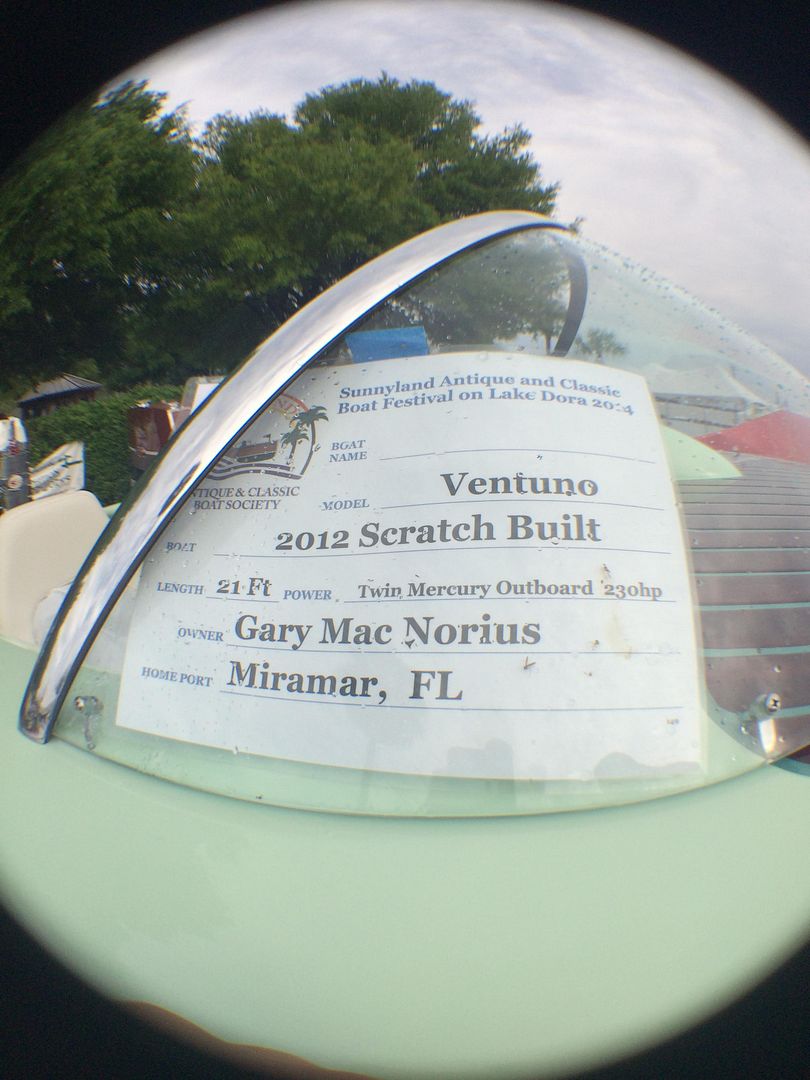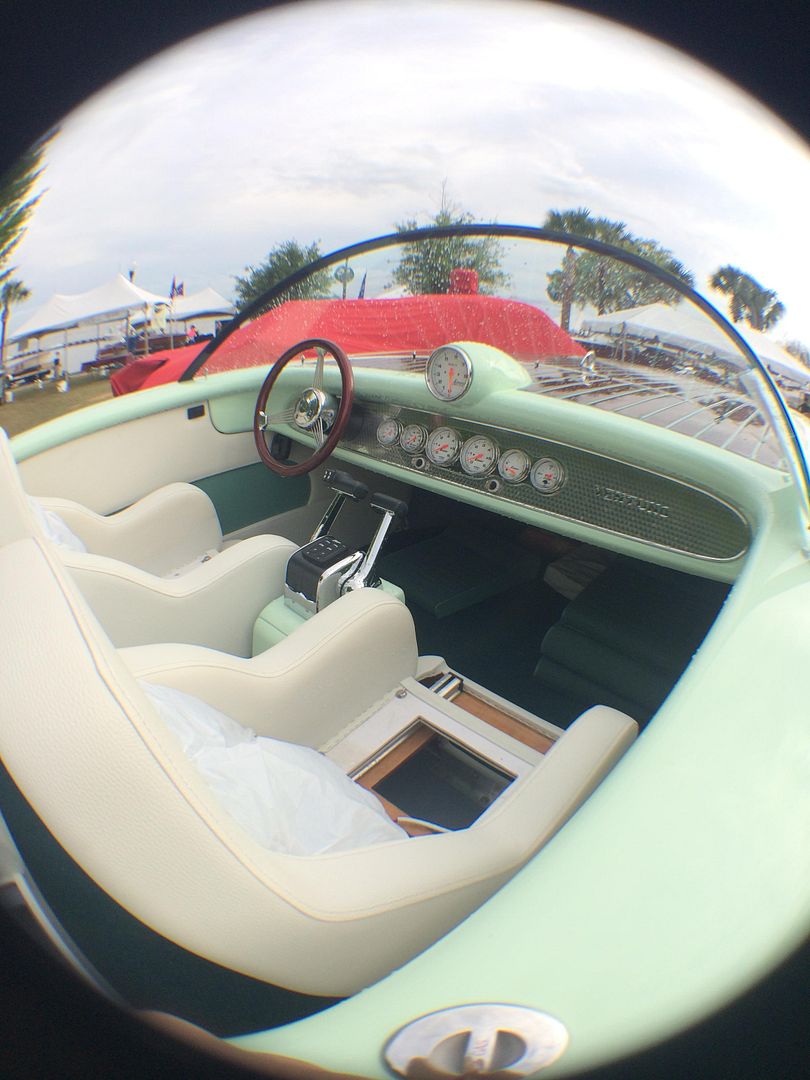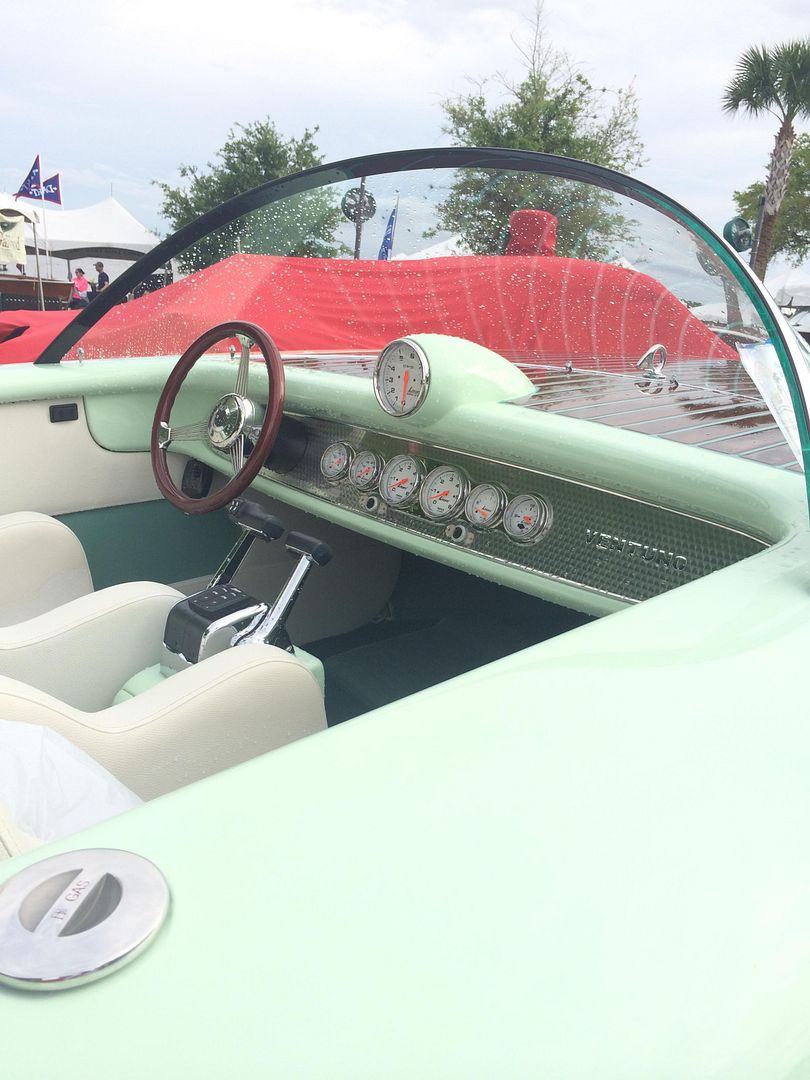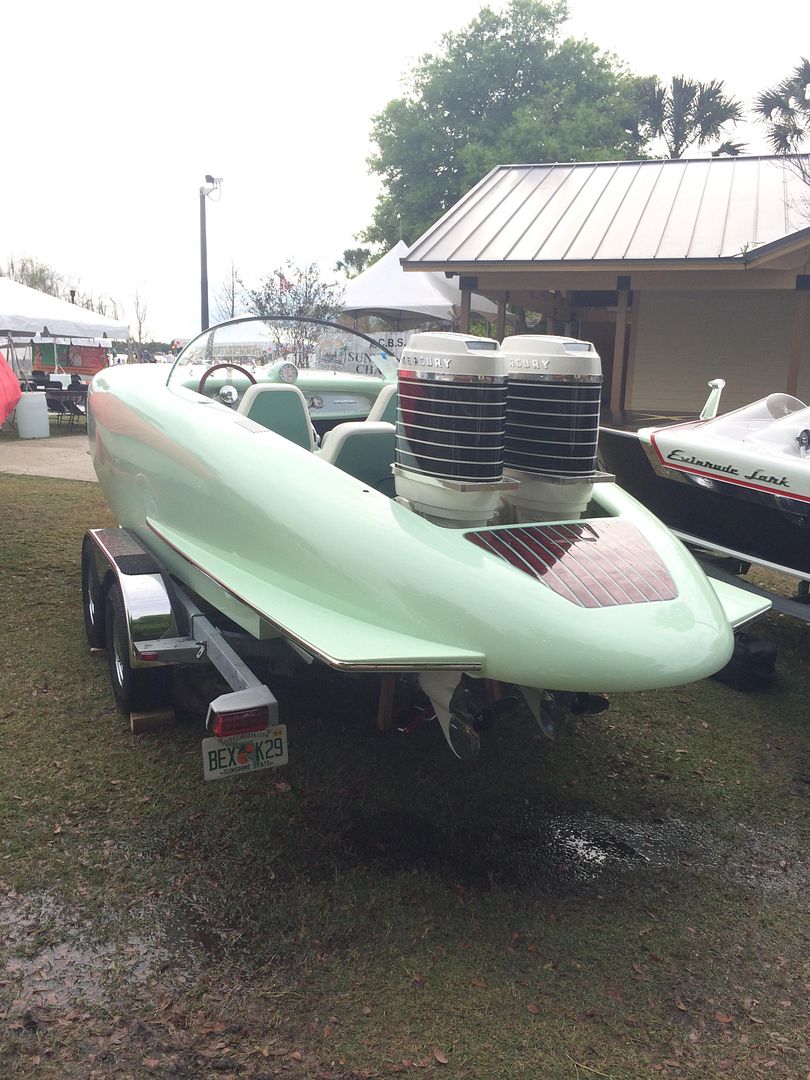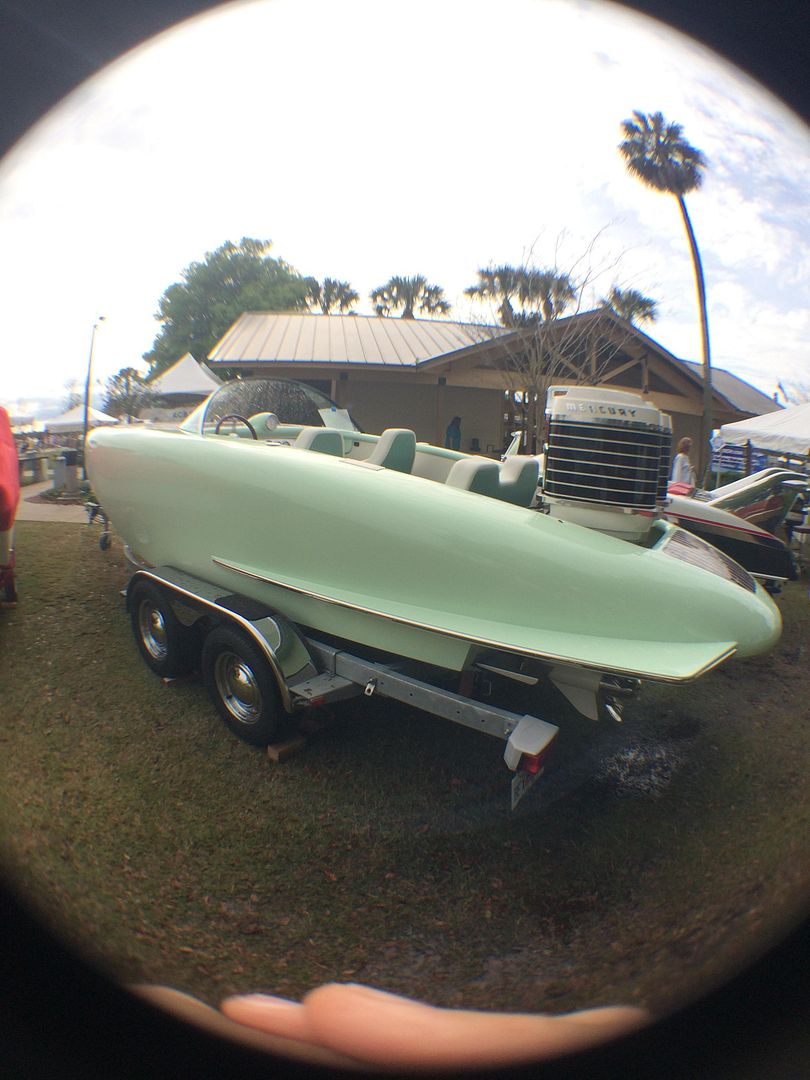 Man on the dock looking (Matt Smith, of Woody Boater) "what the heck is thaaaat"?
Man in the orange jacket "that's a fiberglass boat, Matt"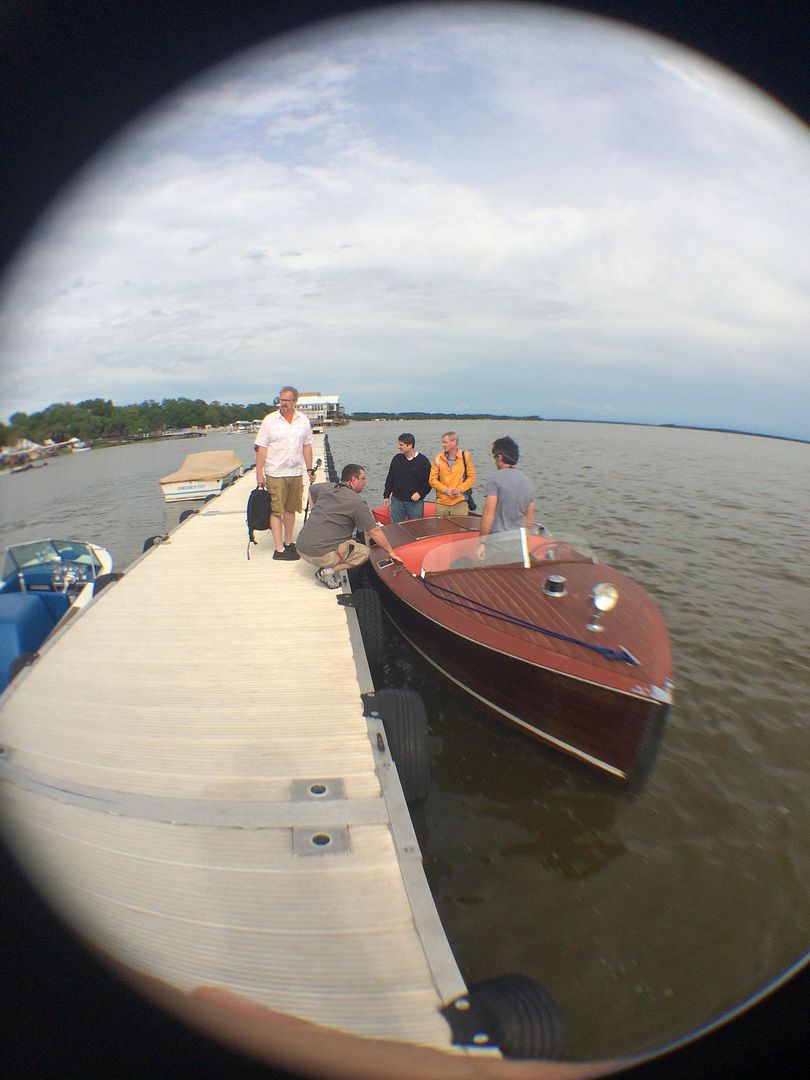 OMG a fiberglass RIVA !!!!!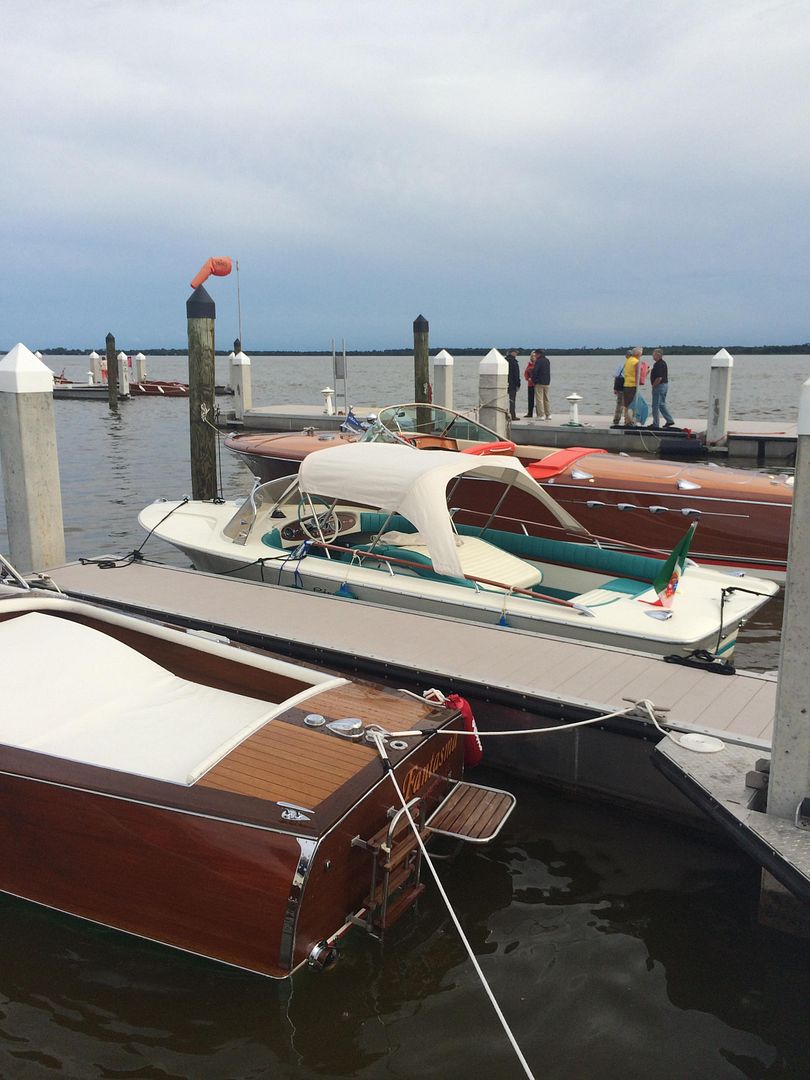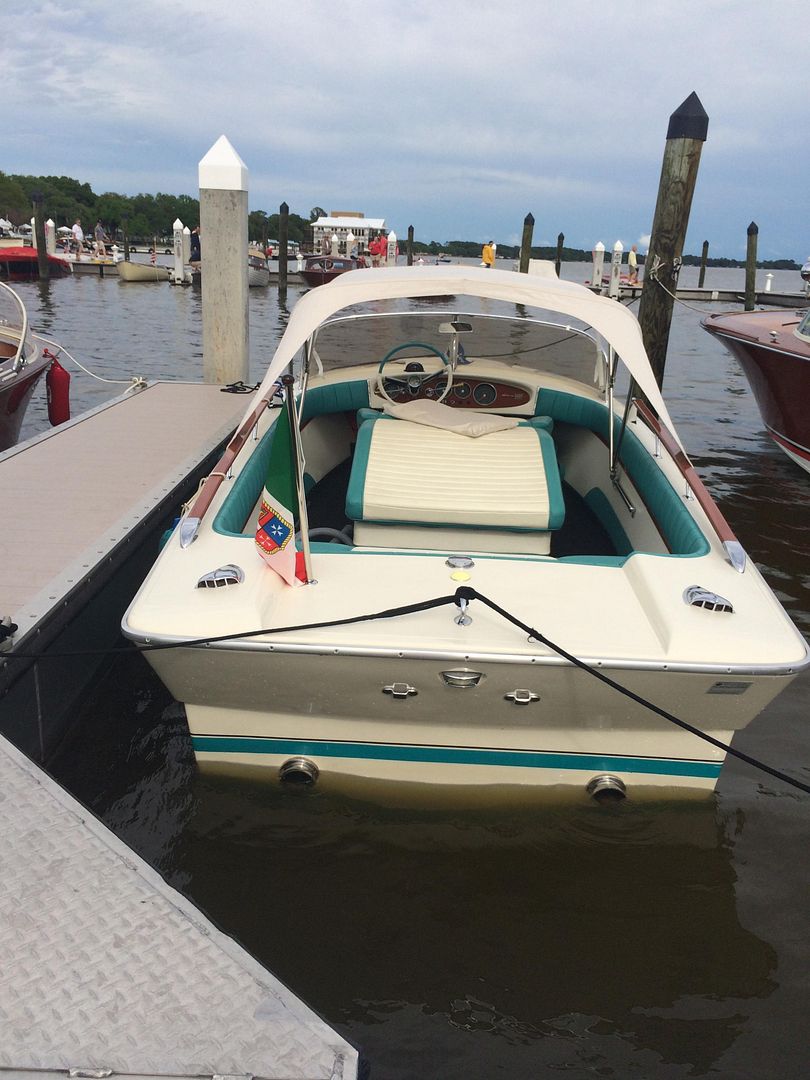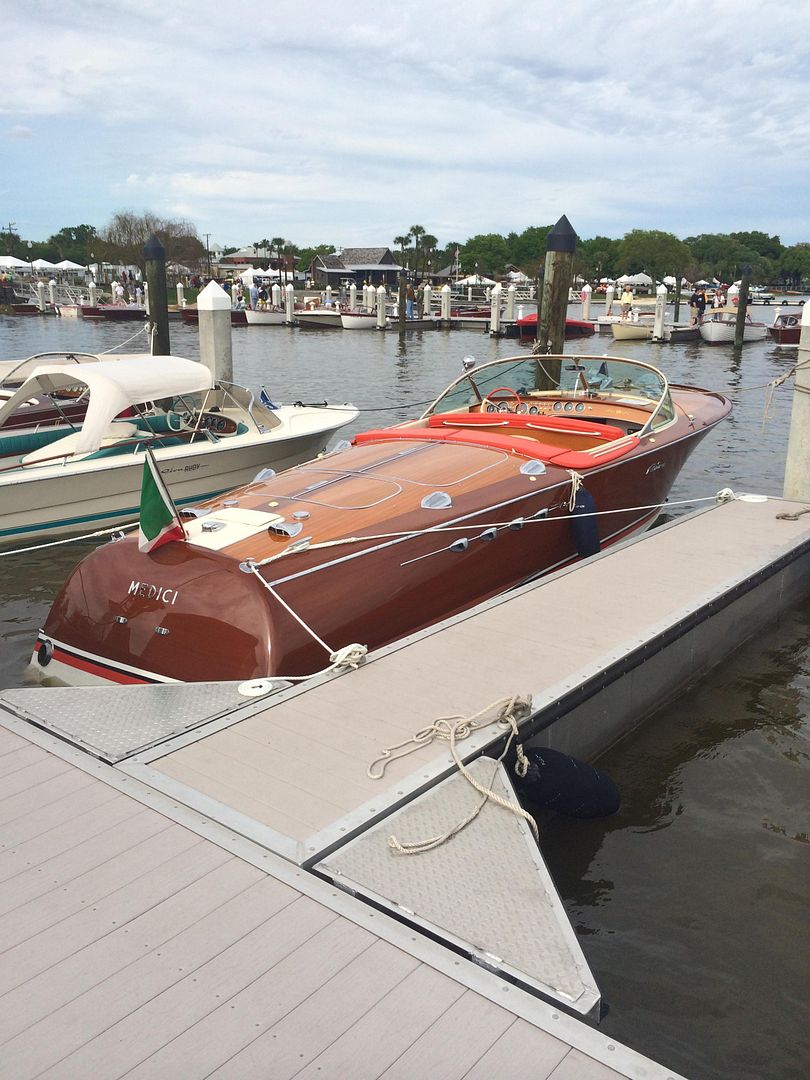 And now the wood RIVA....!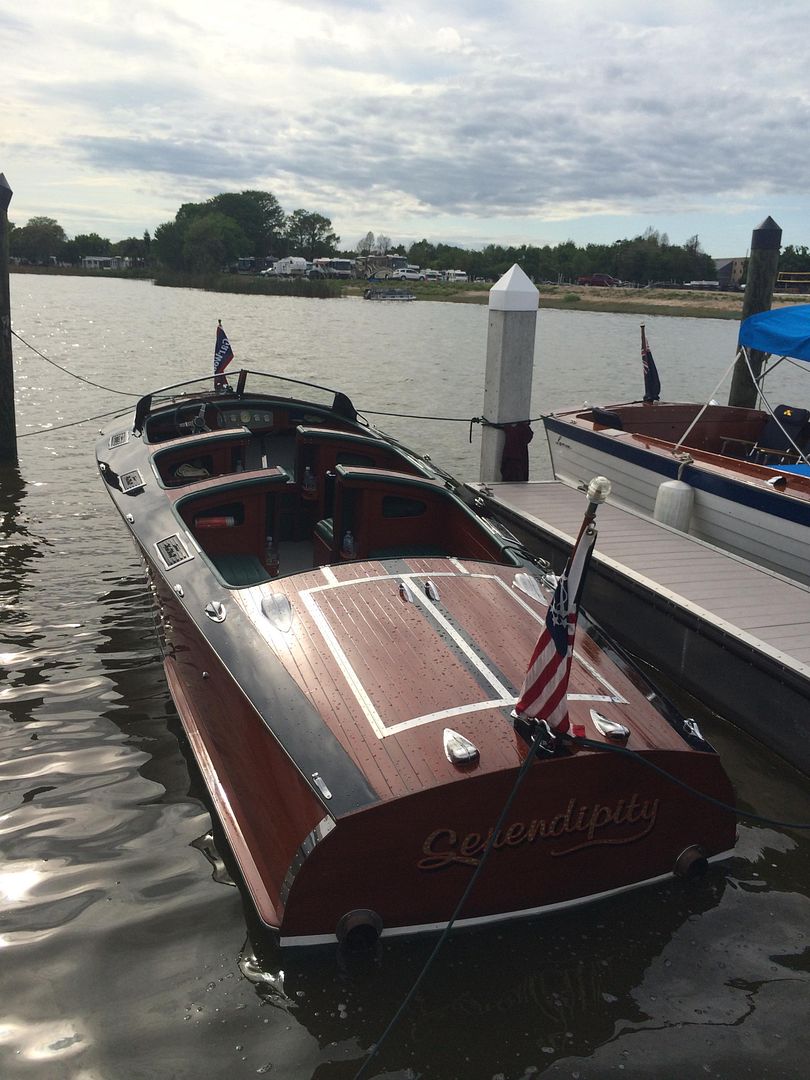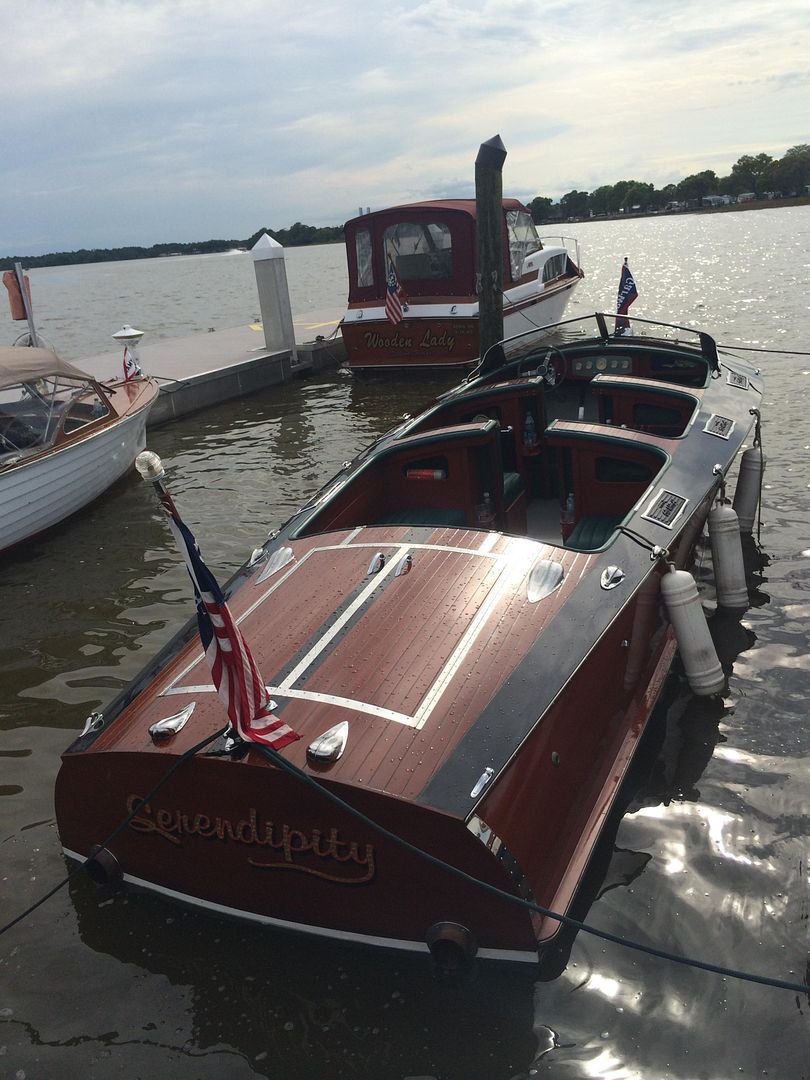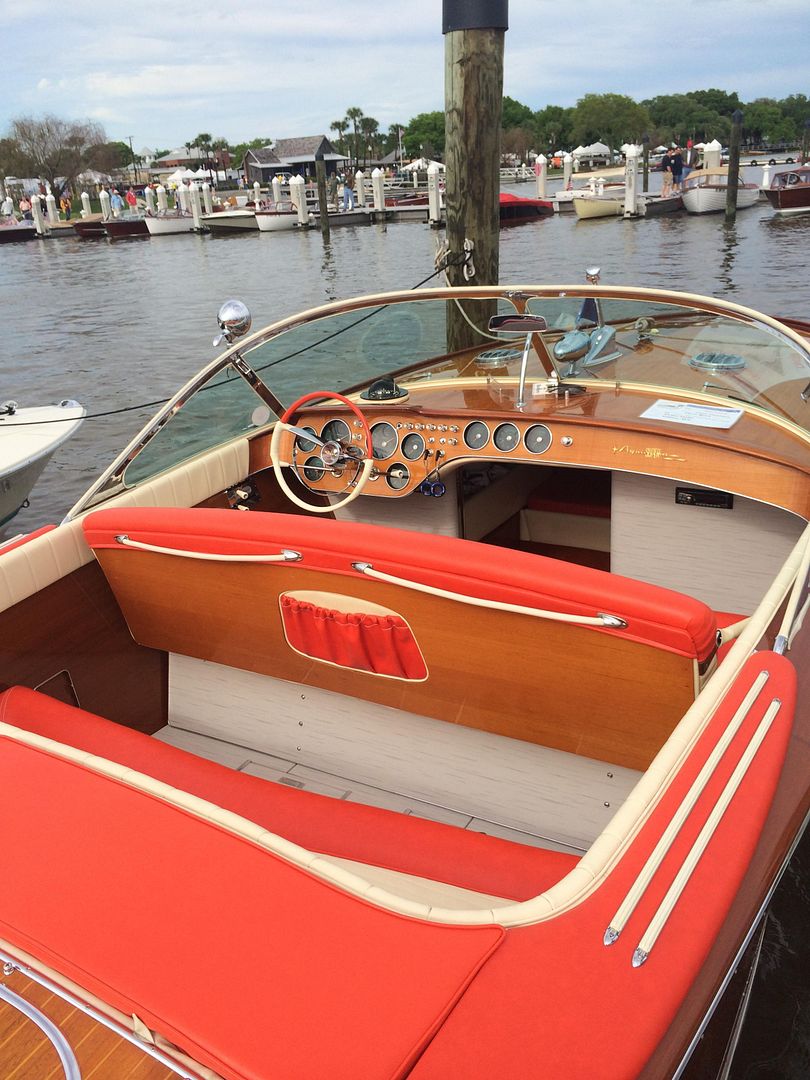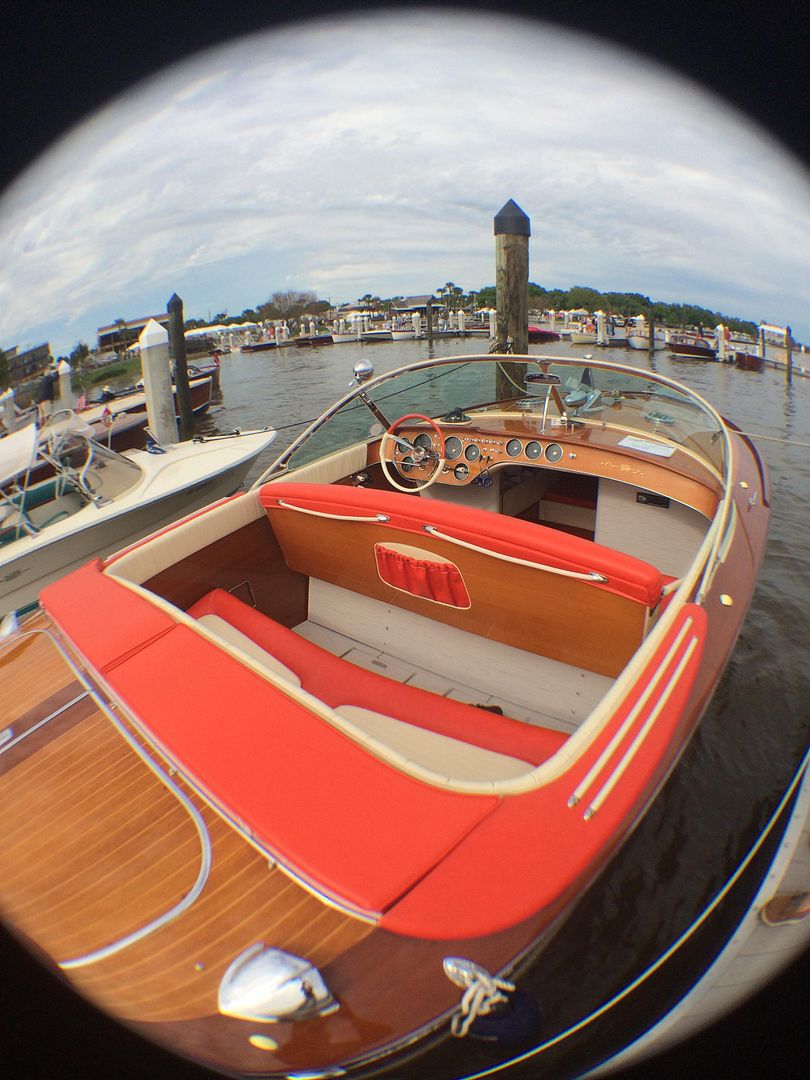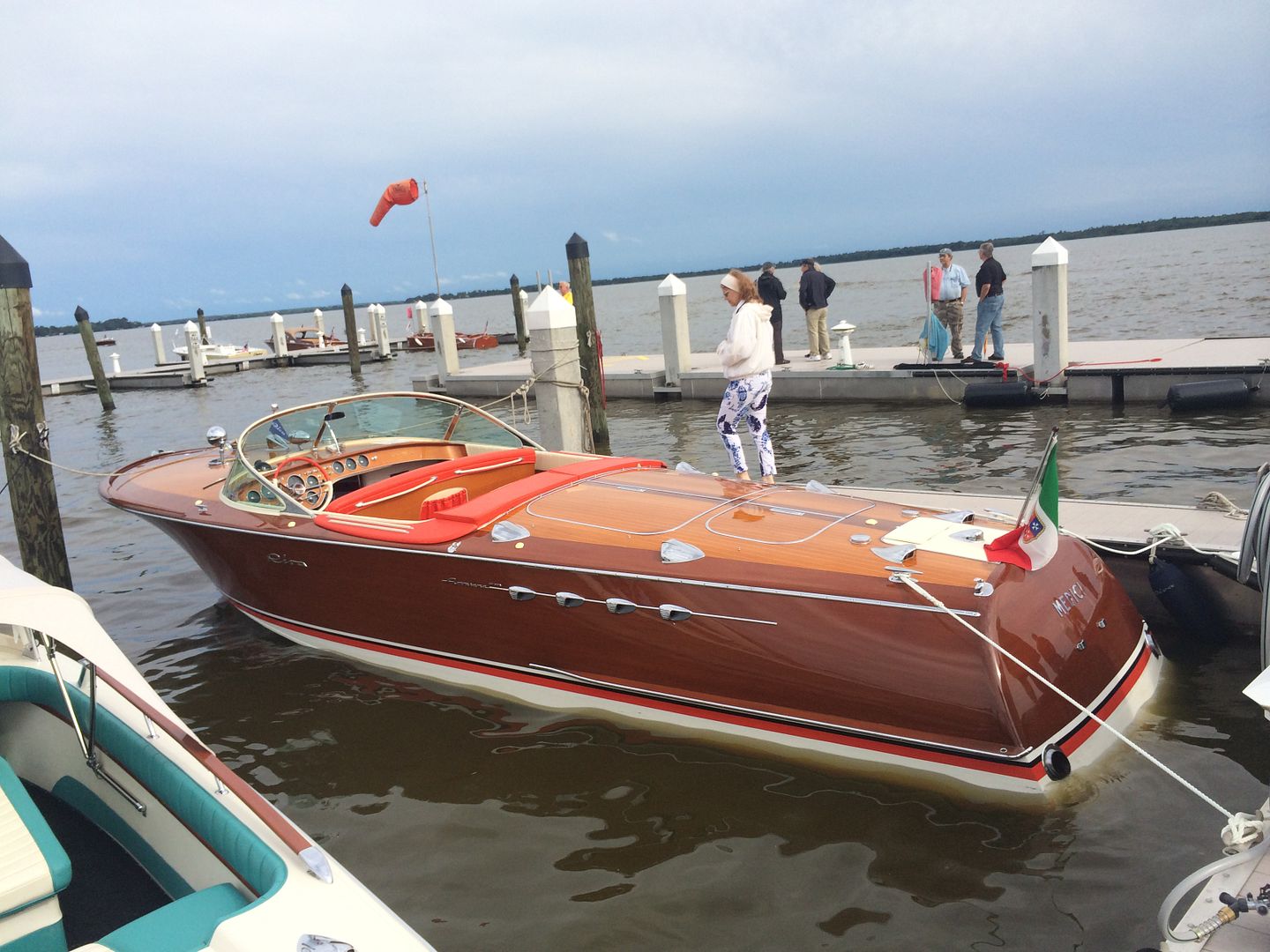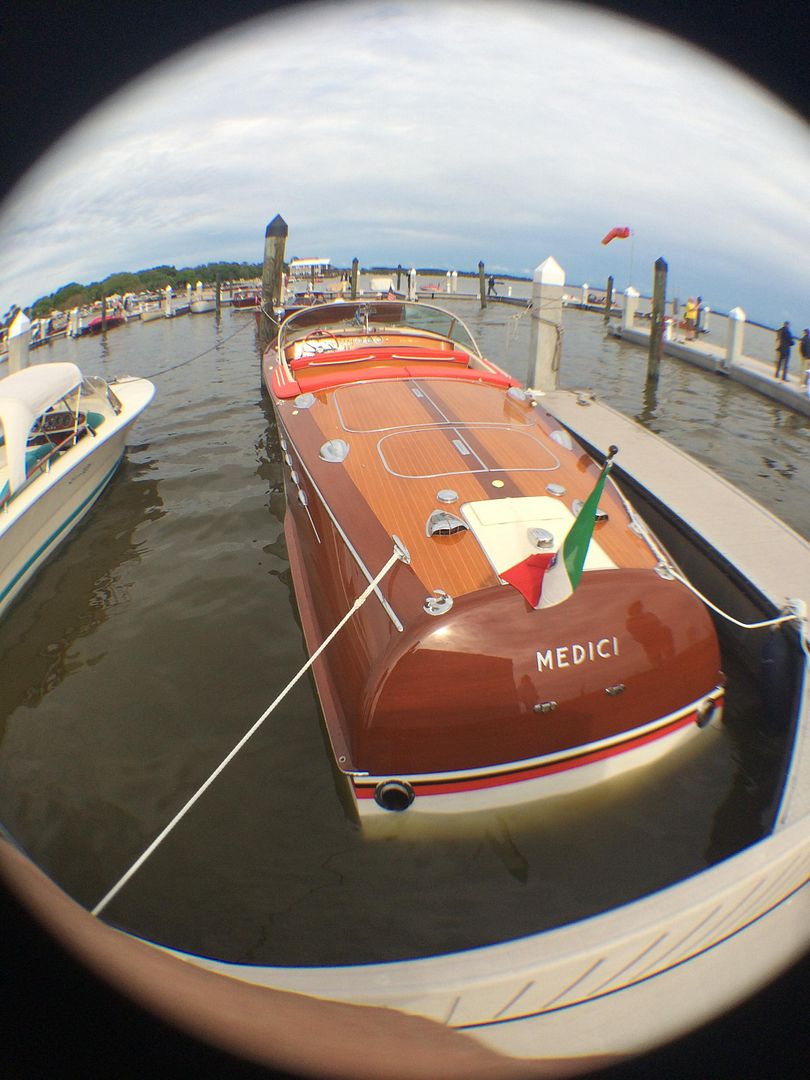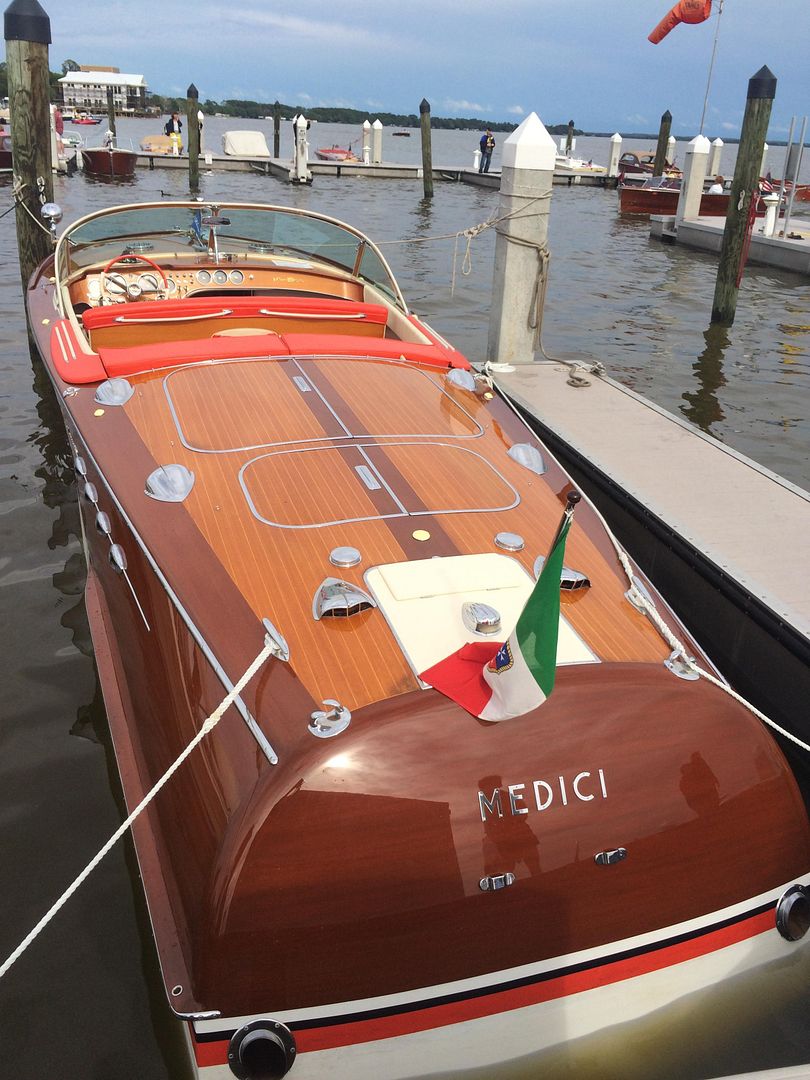 See the next posting for more images.....
regards,
Paul