This particular link is a great side by side test for many viable products.
Note how much difference there is just in swapping an intake, amazing there is a 48-horsepower difference between the best and the worst. I dare say the worst one would beat the Q intake design, and probably quite convincingly too. I would think maybe 20-horses could be obtained by swapping out the Q intake.
These numbers are all for a high-performance motor, and much of the power is obtained at high rpm, therefore look at the torque numbres too, and that is relevant for our use in marine applications at lower rpm.
http://www.carcraft.com/techarticles/1309_dual_plane_intake_manifold_comparisons/viewall.html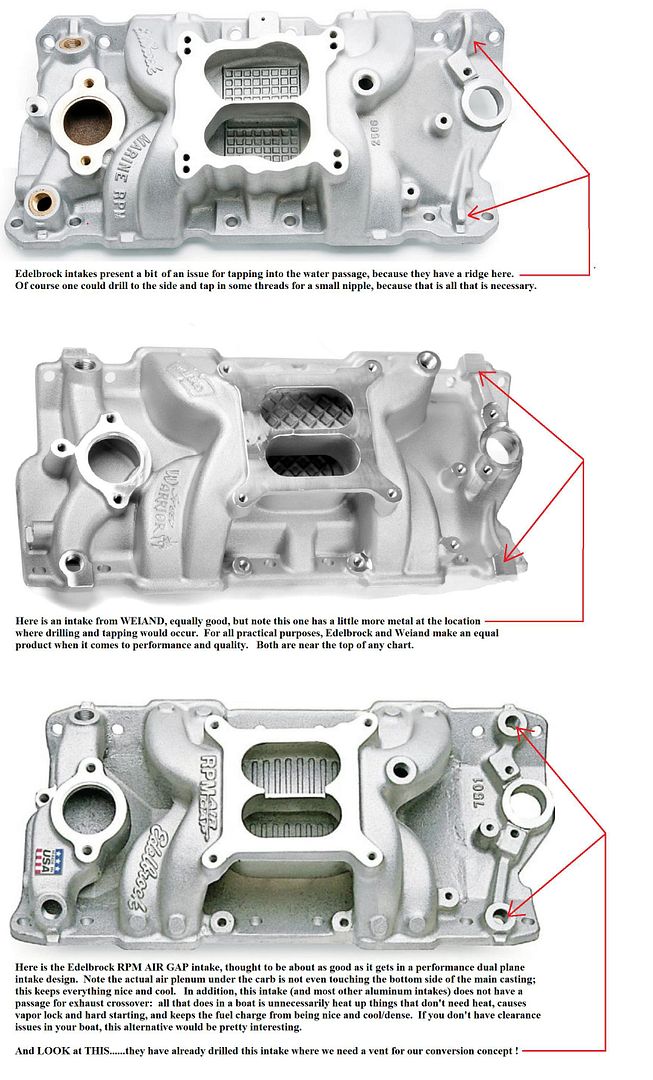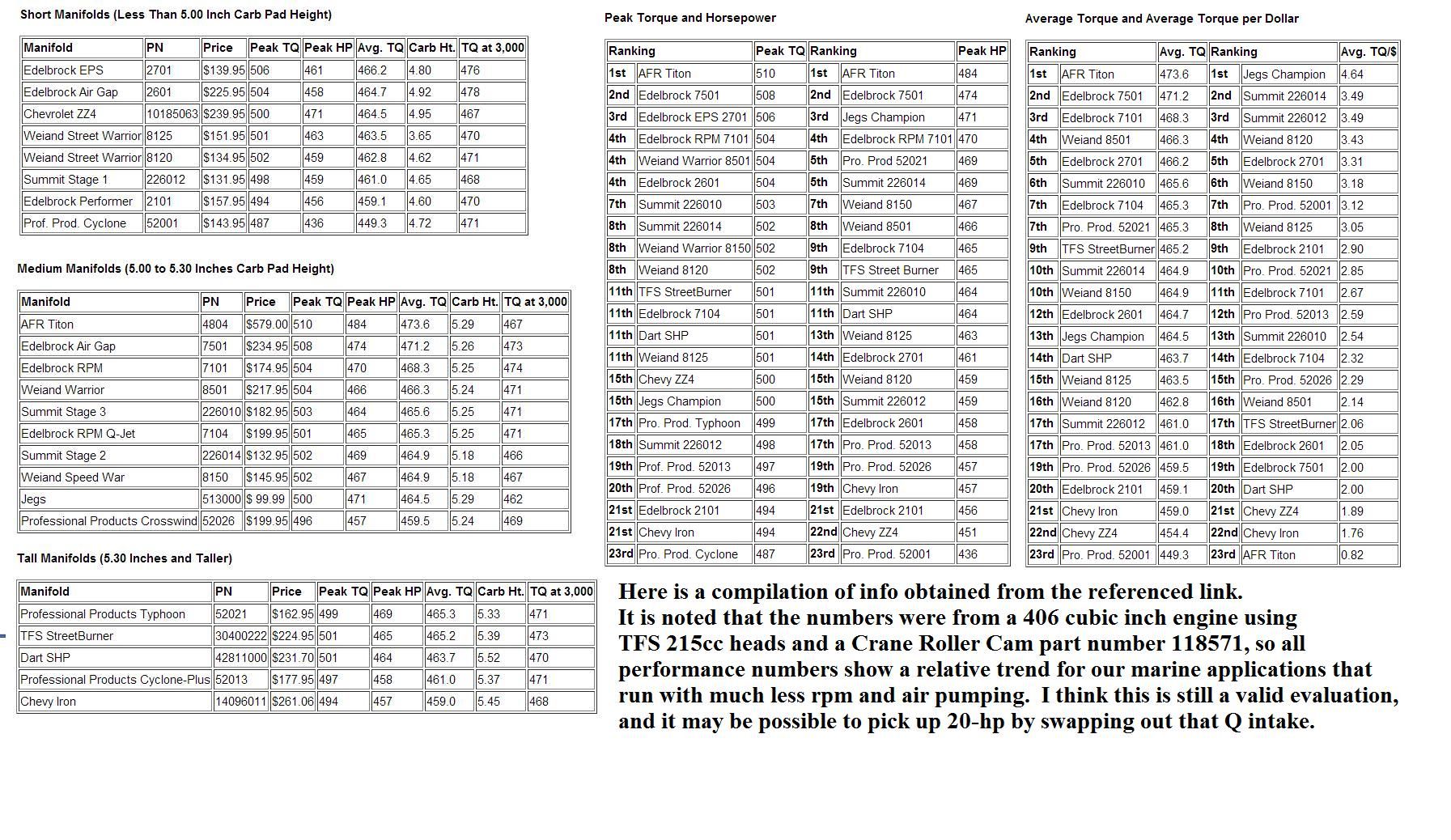 Note the height called out within this chart. It is noted that even with the low clearance version of the Air Gap Performer, the manufacturer says "will not fit under the stock Corvette hood". Also for you performance guys, note the difference in performance between the Air Gap, and the Air Gap RPM which is taller, the power numbers change and it is most likely at higher rpm ranges; but the torque numbers are better for the lower style Air Gap, both compared at 3000 rpm.
-----------------------
Added Note: the reference to "iron GM intake" is for the following high performance Z28 intake and not the very poor intake (by comparison) on the Q motors: here is an explanation from a retailer (Summit) for that particular intake, and note the much better performance numbers on the chart for the Edelbrock RPM (aluminum).
"Description: GM Performance cast iron Z28 High Rise intake manifolds are just what the name suggests--a cast iron version of the well-known aluminum Z28 intake. They offer the same breathing benefits of a high-rise, dual-plane design in a less expensive package, and are recommended for those on a budget, or competing in classes where a cast iron intake manifold is required. These manifolds are well suited to marine applications, where cast iron's higher corrosion resistance is necessary."
Regards,
Paul