Of course we are talking concept here until someone can acutally lay their hands on the iron and turn a wrench, maybe bleed a little Chris-Craft blue, and tell us just how this must be done.
Looking at the diagram, the likely plumbing would be very similar to the photoshopped concept diagram I did.
Now the expansion tank issue is very interesting. It is connected to the front case of the motor with a rubber hose, and it sure would be nice if we could just leave all that in place and find a way to hook the big return "radiator hose" to the expansion tank without having to modify the support at all. The tank would probably need a little more support due to being unbolted from the intake manifold, but I see it has steel legs bolted onto the block for additional support so that is just a very intereresting challenge.
In a very lucky world, the tank could remain exactly as it is presently hooked up, the new intake installed, and then all we do it run a large return hose from the intake water port to the expansion tank. Virtually everything else would stay pretty much as it is, and the intake would need to be tapped for steam venting (or perhaps use the Edelbrock that has taps already provided in the casting).
In the event the expansion tank had to be moved to the side a bit for clearance, then of course the lower hose would need to be replaced with a longer one, all of the metal supports up front would have to be remade a little longer or otherwise adapted to move laterally to the side, and everything would appear to still work just fine. I would always maintain the exact relationship of height above the block with the expansion tank of course, for obvious reasons.
A hose fitting would need to be fabricated so the long "radiator hose" return line could hook to the expansion tank, and that again is just a small detail to those of us who relish pain, suffering, and adversity.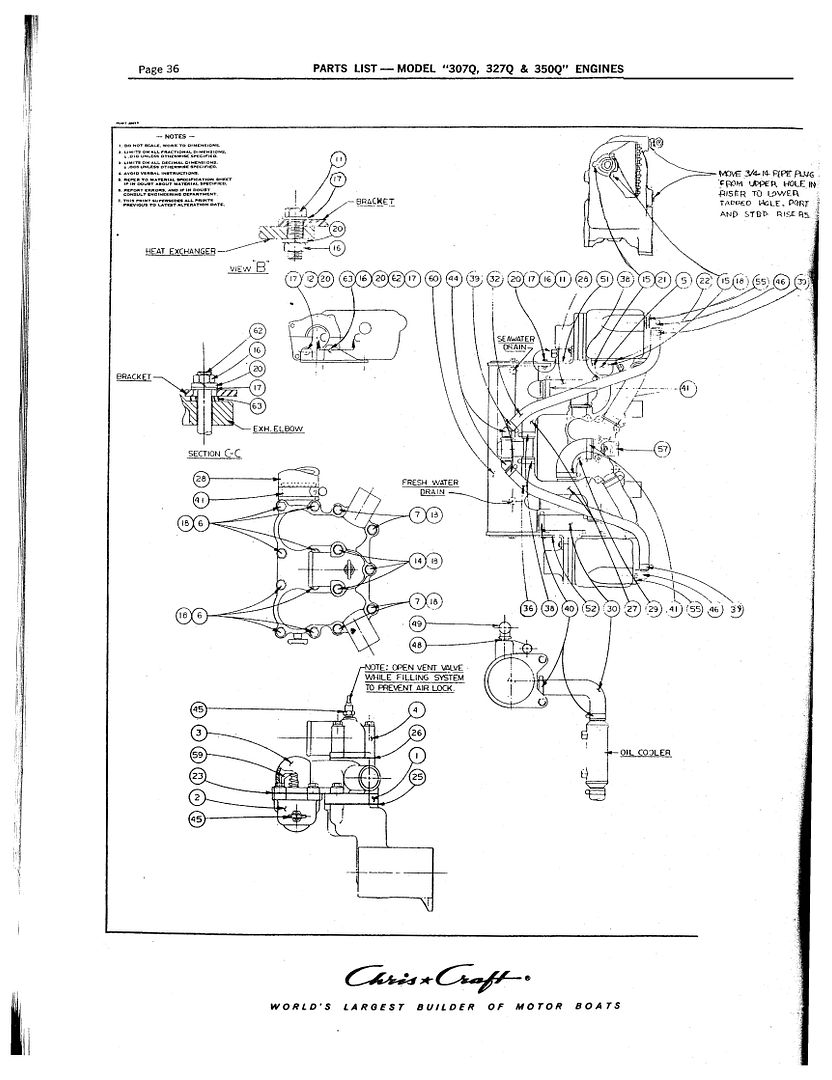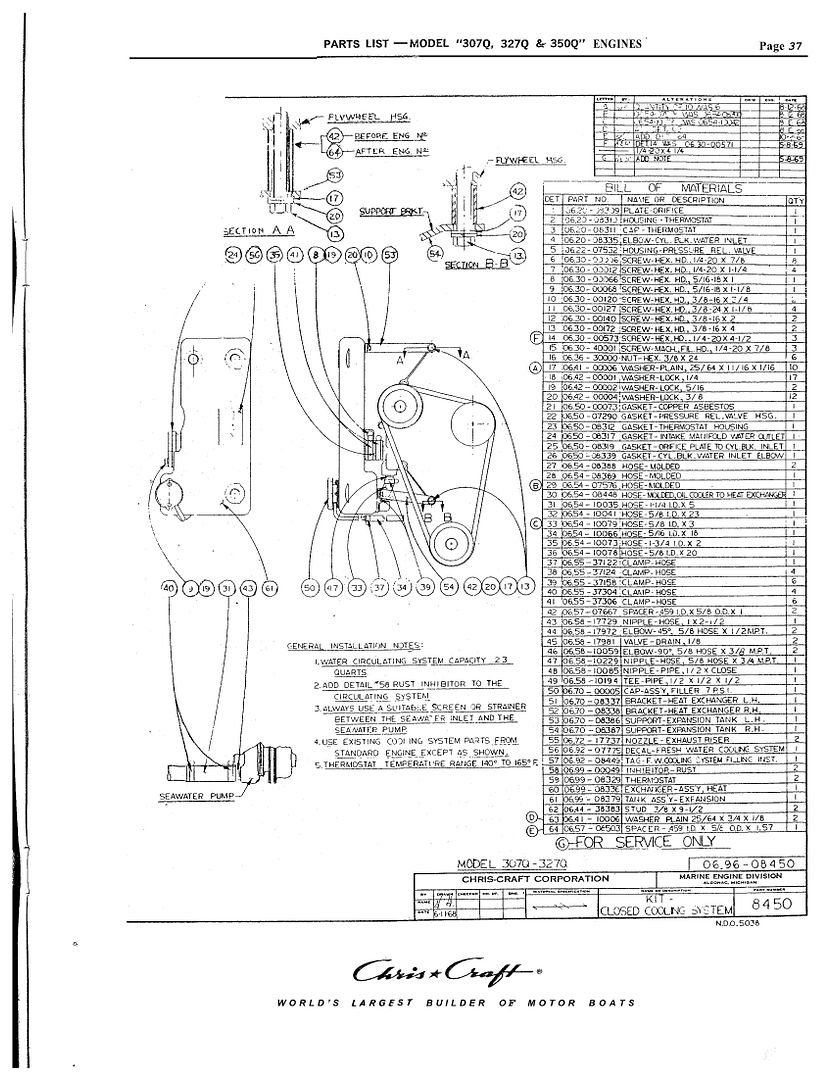 Here is that page rotated for ease of viewing.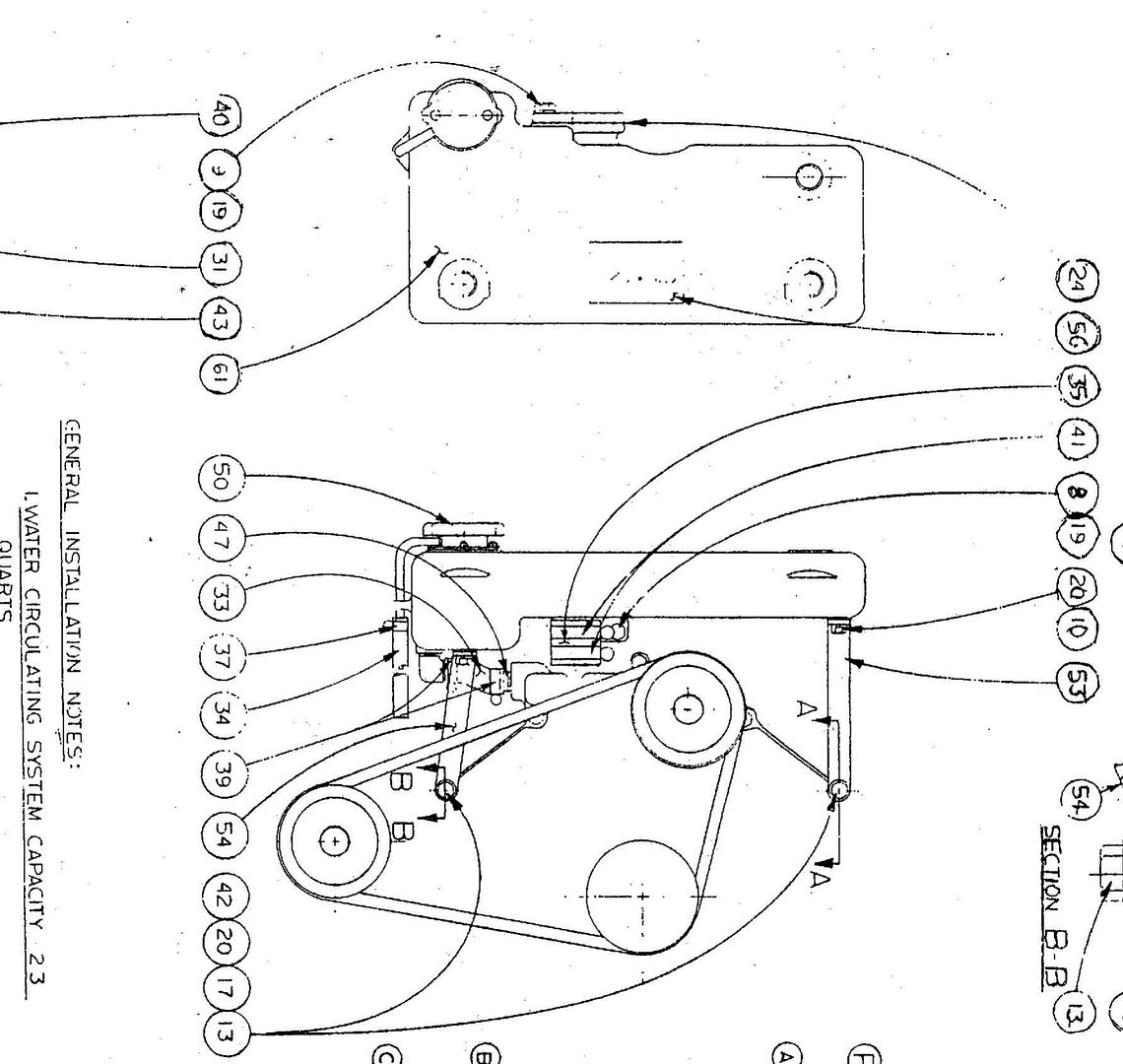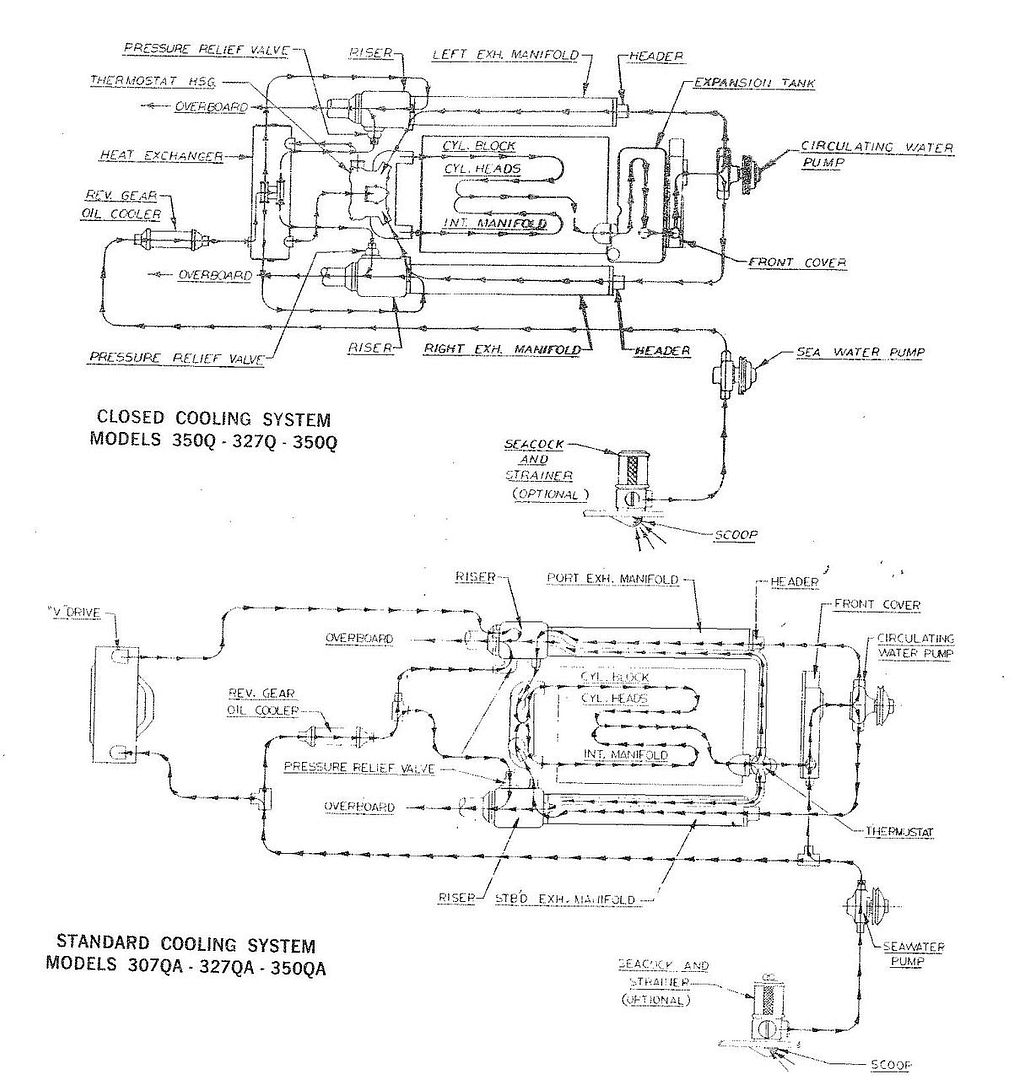 Thoughts? Comments? Please !!
Regards,
Paul