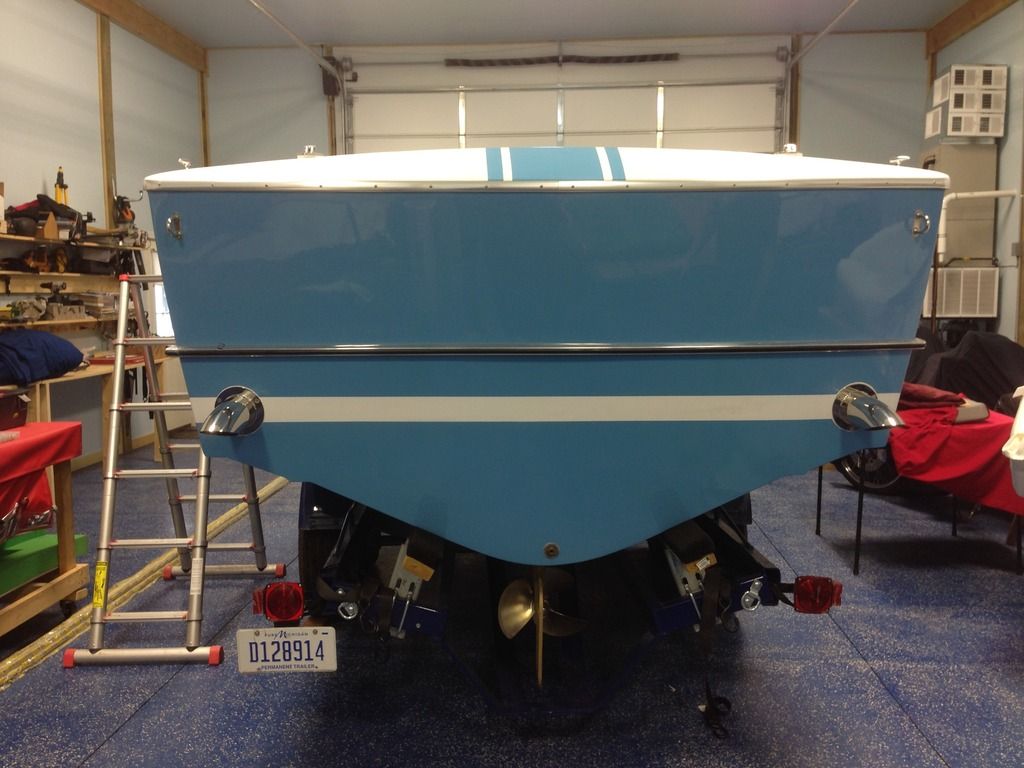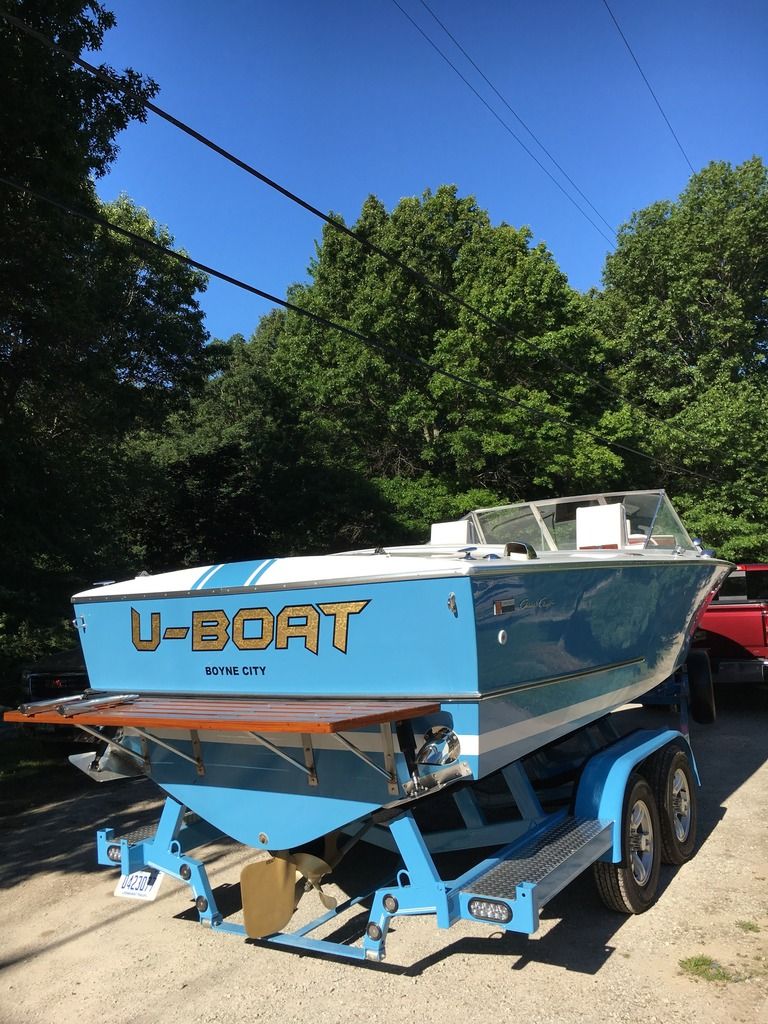 That is right out of the offshore racing era of the 1960's, started by C. Ray Hunt with his (Bertram funded) Moppie designs, refined by many others including twice world champion offshore racer, Jim Wynne, who designed this hull with his racing and business partner, Walt Walters.
The Wynne (1966) design has his own (patented) lifting strakes, making this hull pretty unique in its day, but today virtually "all" boats seem to use this feature and I dare say there were one heck of a lot of royalties paid to Mr. Wynne, as it is a brilliant refinement to the strakes Mr. Hunt had on his Moppie boats. The faster the boat goes, the higher out of the water the strakes lift the hull, thereby reducing friction, but still allowing the hull to absorb an oncoming wave. These boats ride beautifully, and in smooth water they are actually somewhat boring because they are so smooth, lol.
I recently had the pleasure of driving Freeman's 1970 427-powered 23-foot Lancer Premier, essentially an identical boat to this one, and wow, THAT was quite the experience. I was really impressed how nice it handled at 2500 rpm, just a nice comfortable engine speed, up on a nice plane, moving along nicely.
Chris-Smith told me personally one day, that Chris-Craft tried to build their own deep-vee hulls but they had a tendency to want to lay down on one side or another, and handled very poorly. The conversation was about the wood deep-vee hull Jim Wynne designed for the Chris-Craft 36-foot Corvette. Chris was aboard during the very first test run of that hull, with Mr. Wynne aboard too, and Chris said "the boat did exactly what Mr. Wynne said it would do, at each rpm setting". There is something to be said for an exhaustive offshore racing hands-on experience, especially if you are a genius level competitive engineer like Jim Wynne
I am looking forward to the day when I can launch my own 23 hull, but mine is an inboard version and not a v-drive like this one, but I do have some tweaked 427 power so it will be fun. That is scheduled for next year.
Regards,
Paul