.........and the same hull as the 1966 23 Lancer that Chris-Craft had designed by World Champion Offshore Racing competitor, Jim Wynne. This hull was produced in outdrive, inboard, and v-drive variants, and we have members here with each model, all of which are great classic boats dripping with history.
Here is the first introduction of this hull, originally powered by a 150-hp 225B Buick V6, and they were calling it a fast boat back then. The XK-22 got more than twice that power
with the small block FLV 350.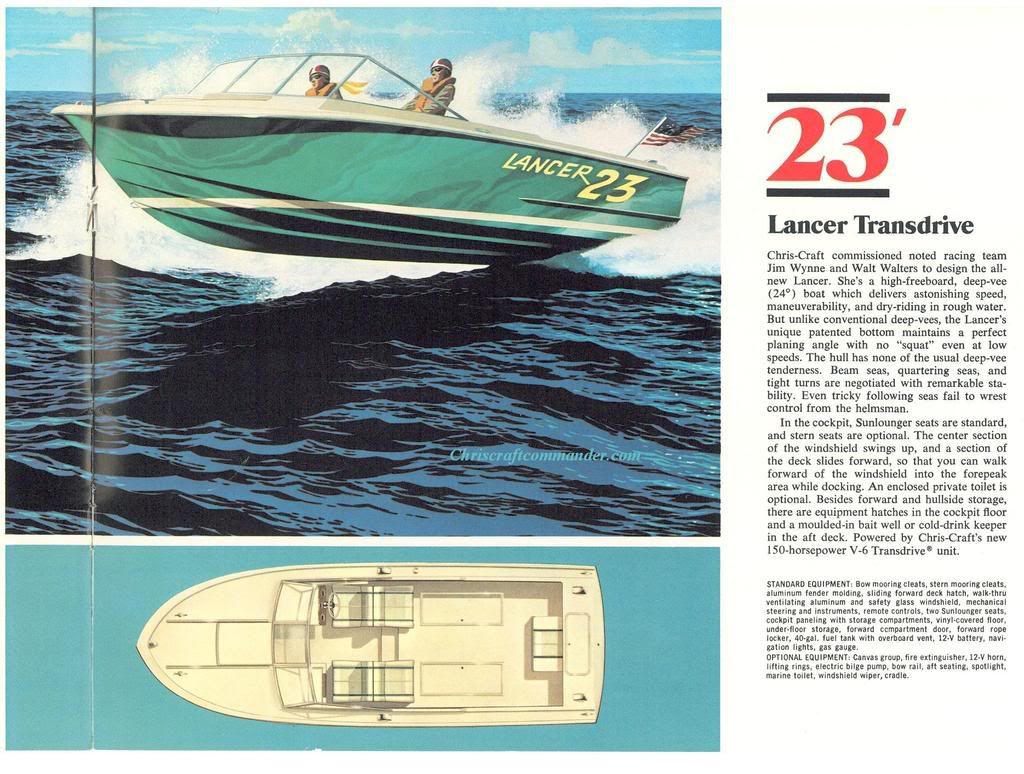 Then Chris Craft began installing small block V8 motors like this one shown below. This is essentially "the same boat" as the XK-22 except the XK got a new top casting and the hot motor, and the freeboard of the hull was cut down a bit to give the XK a lower racy look.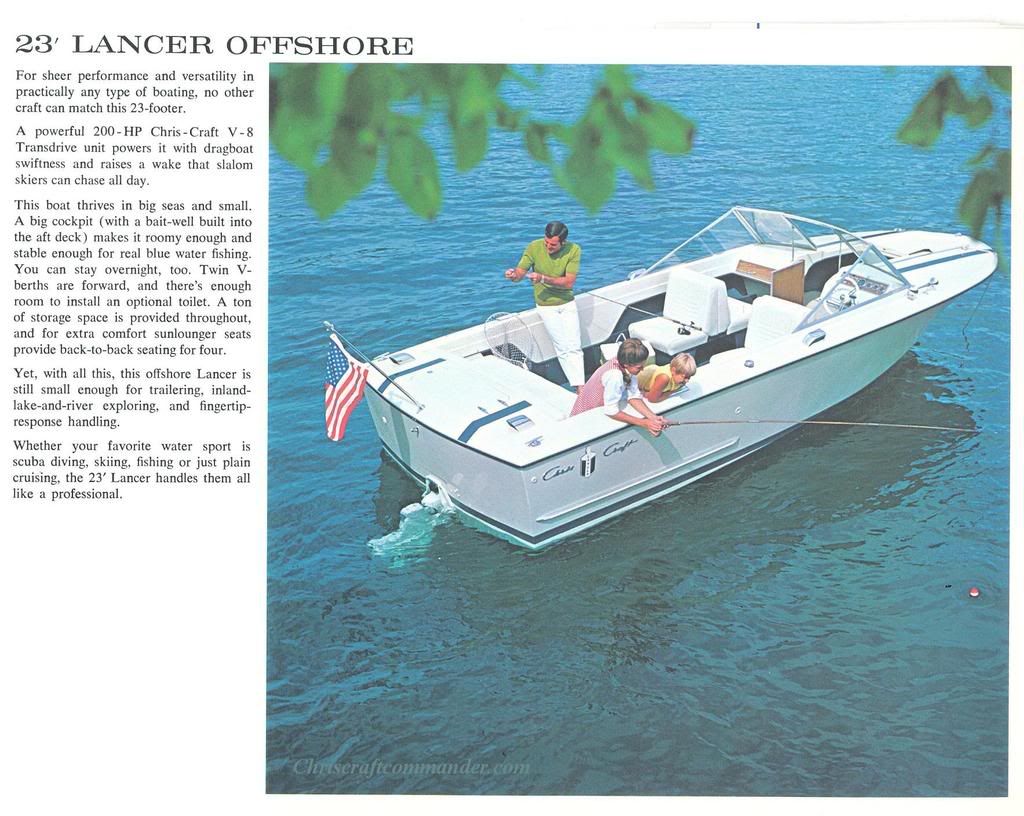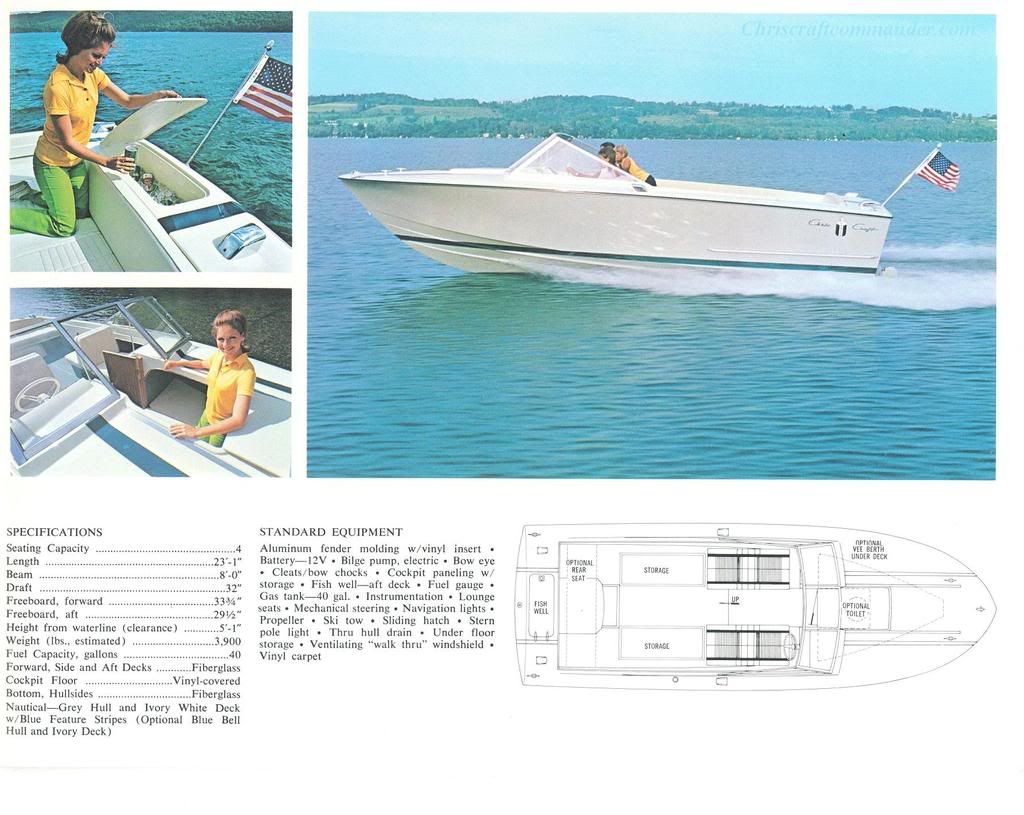 Here (below) is the same hull but offeered in Inboard configuration, but this hull required a prop pocket to be used in order to keep the draft from being greater than some small cruisers.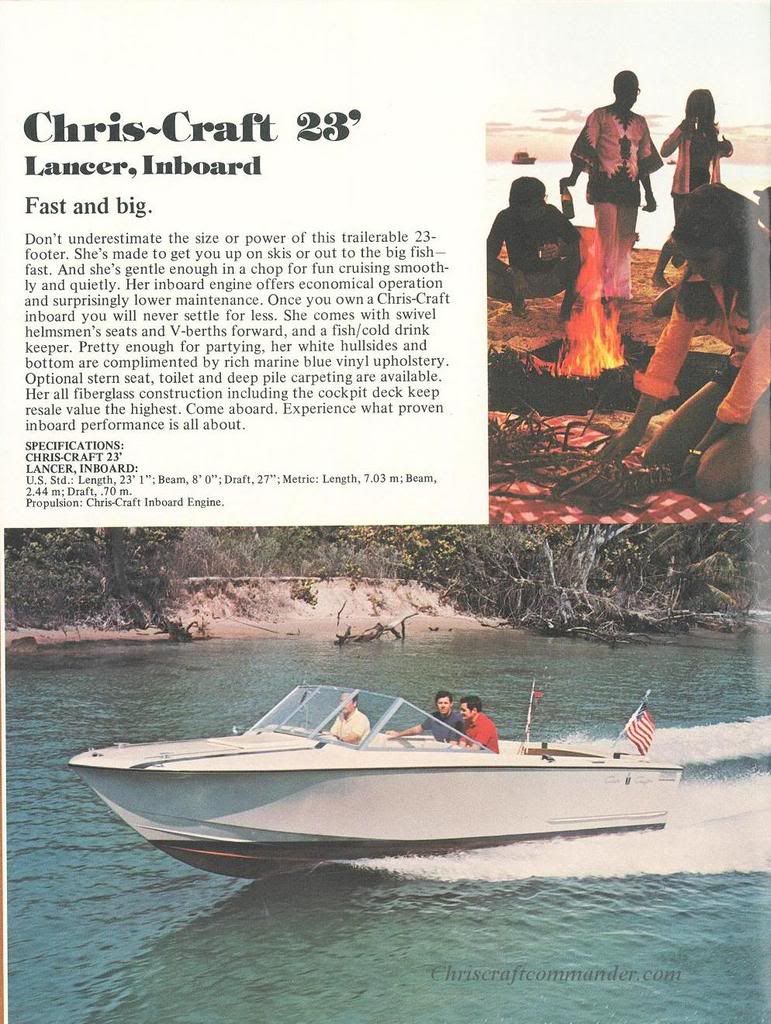 Then Dick Avery designed the XK-22 concept to use the same basic 23-foot hull, but by virtue of cutting down the freeboard a bit, the hull became 22-feet long, but the wetted hull remained the same as the original 1966 transdrive 23 Lancer.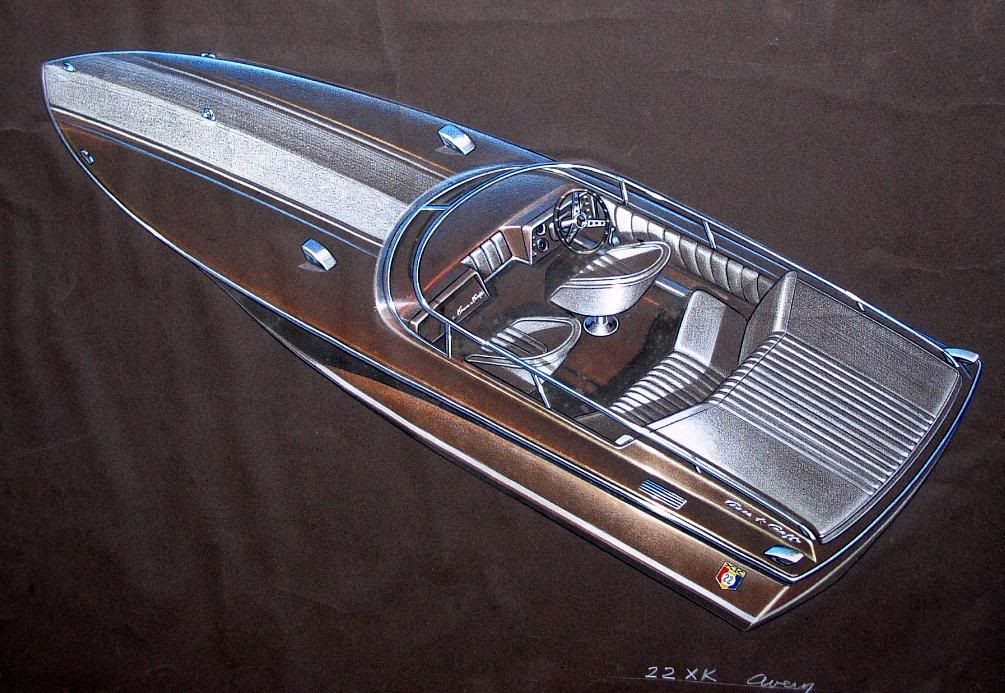 And.................THIS is what that sketch lead to !! Photographed at Buffalo Launch Club.
Several of our members have this model, and it's a fast apprediating classic boat. Few people at BLC even knew what it was. Craig Lindberg took these photos, obviously quite interested in the model, and soon became an owner of one of these, after restoring and selling his 23 Overnighter.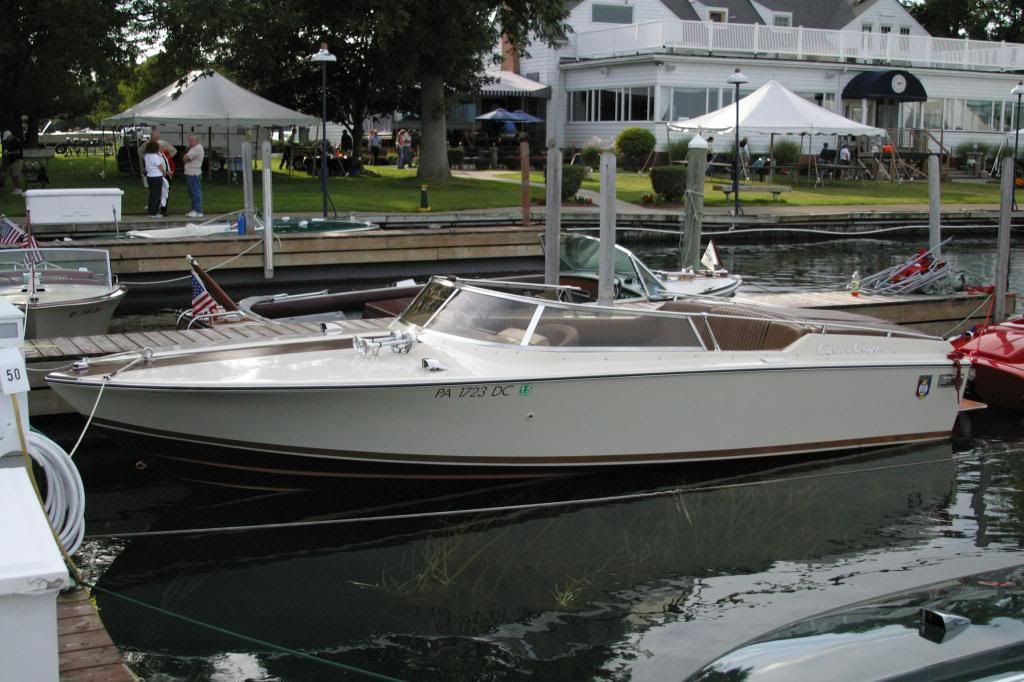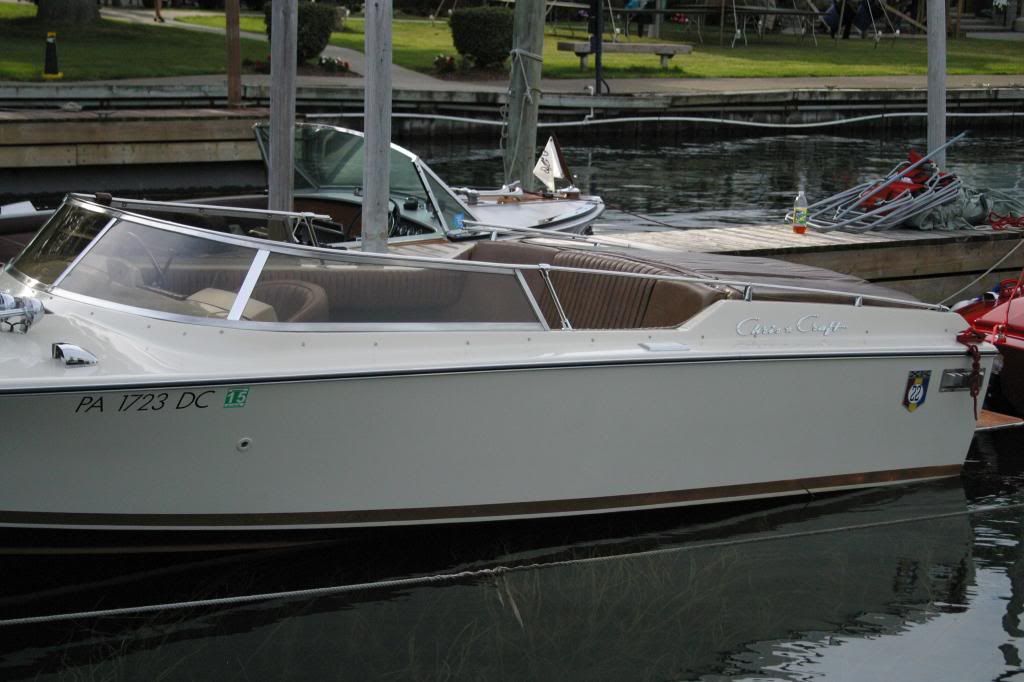 Regards,
Paul