Here is what you can spend a lot of money on, and get another 100-hp, and take a look at those exhaust pipes too !!
This is a later model style than the one you are looking at, because it has the large and heavy one-piece spring-assisted rear hatch. Incidentely, just this week in the US one of these hatches opened by accident while being towed and it blew right off the boat and landed in the highway, as the tow vehicle continued on for miles and didn't even know it. Later they drove back and retraced their route, and found it still in the highway, hopefully able to be repaired. Your two-piece hatch is more like the black one in the previous photos.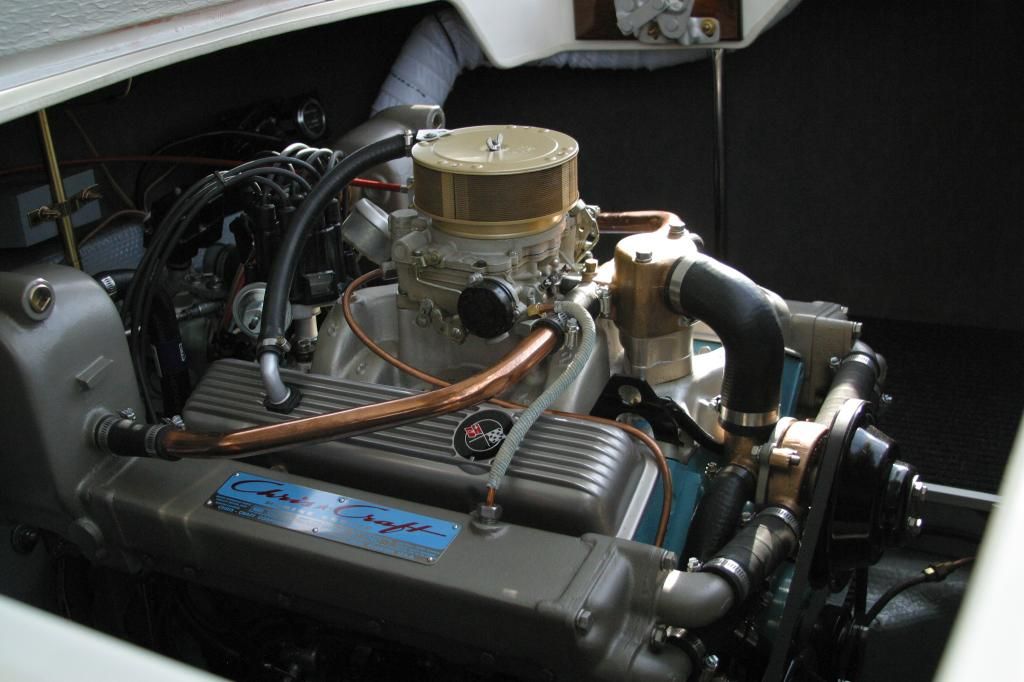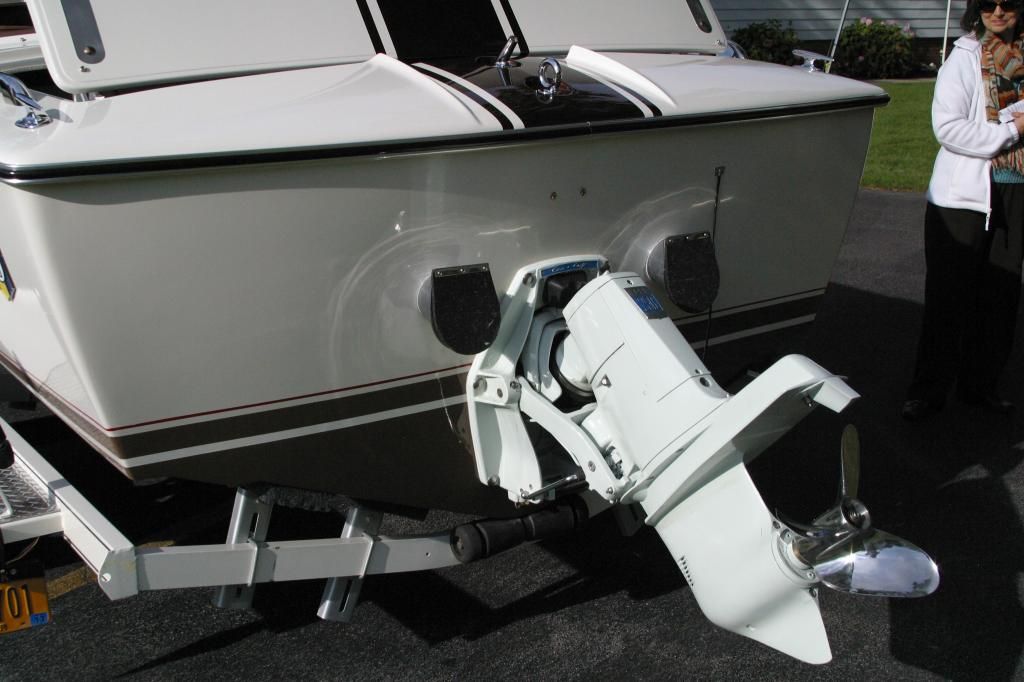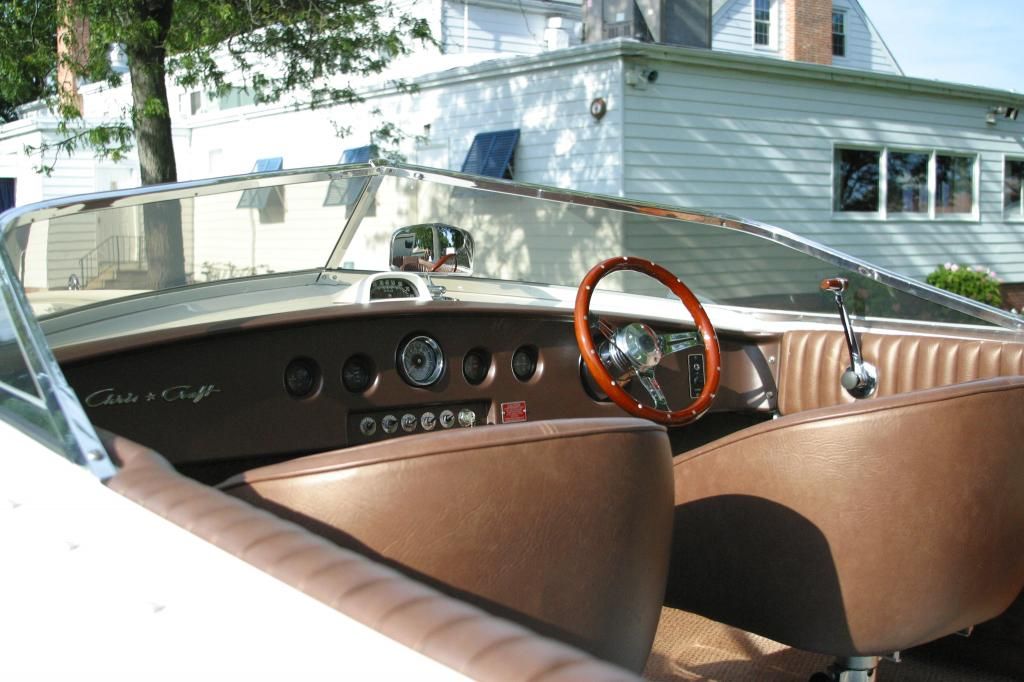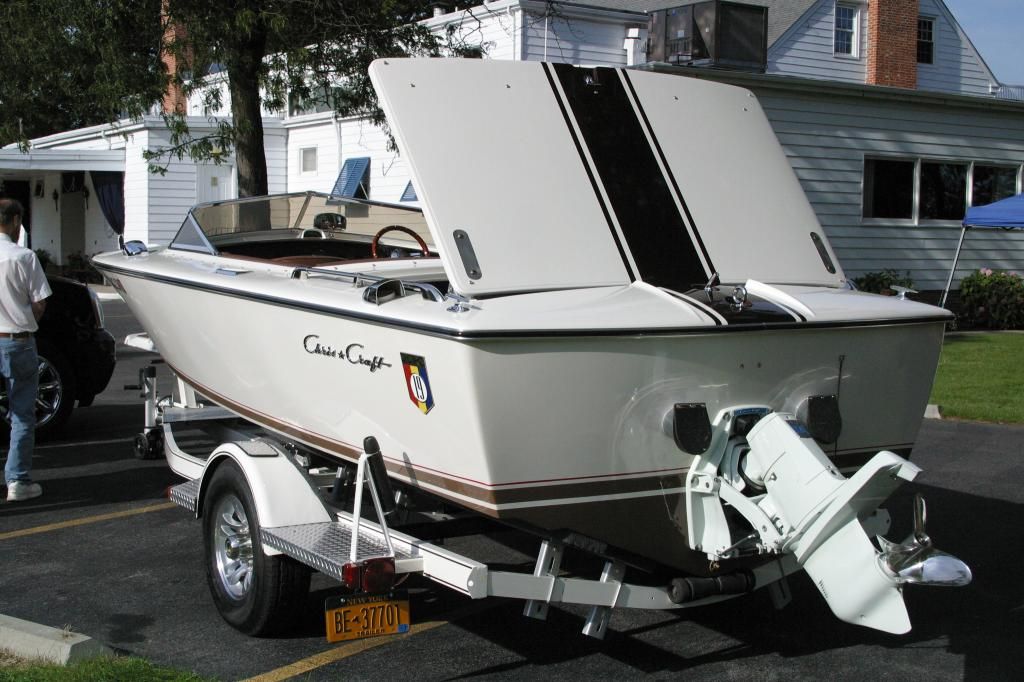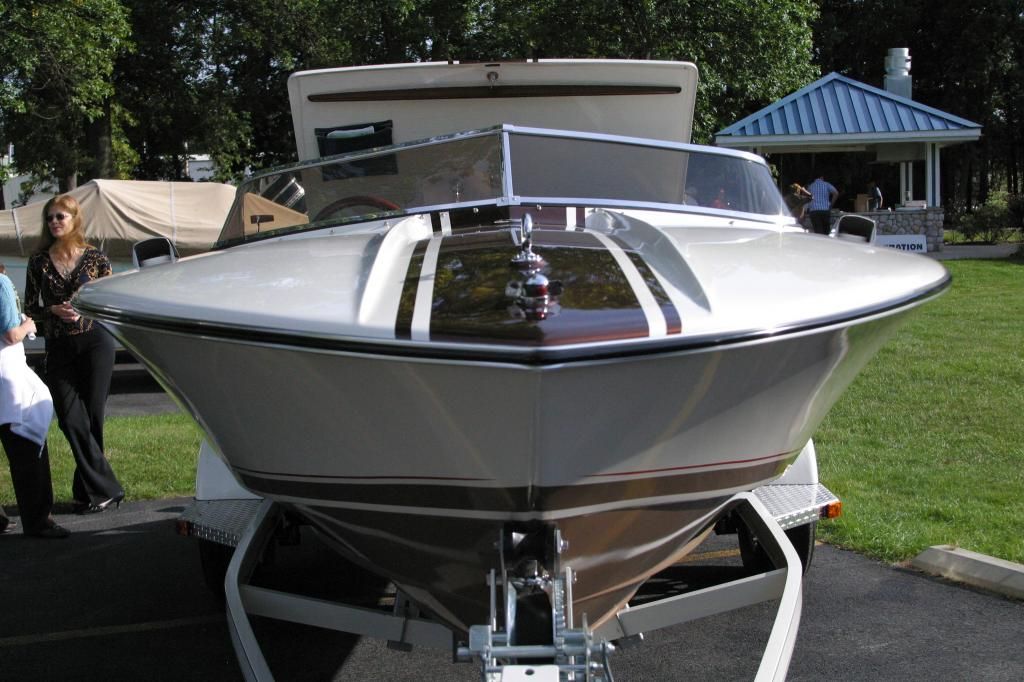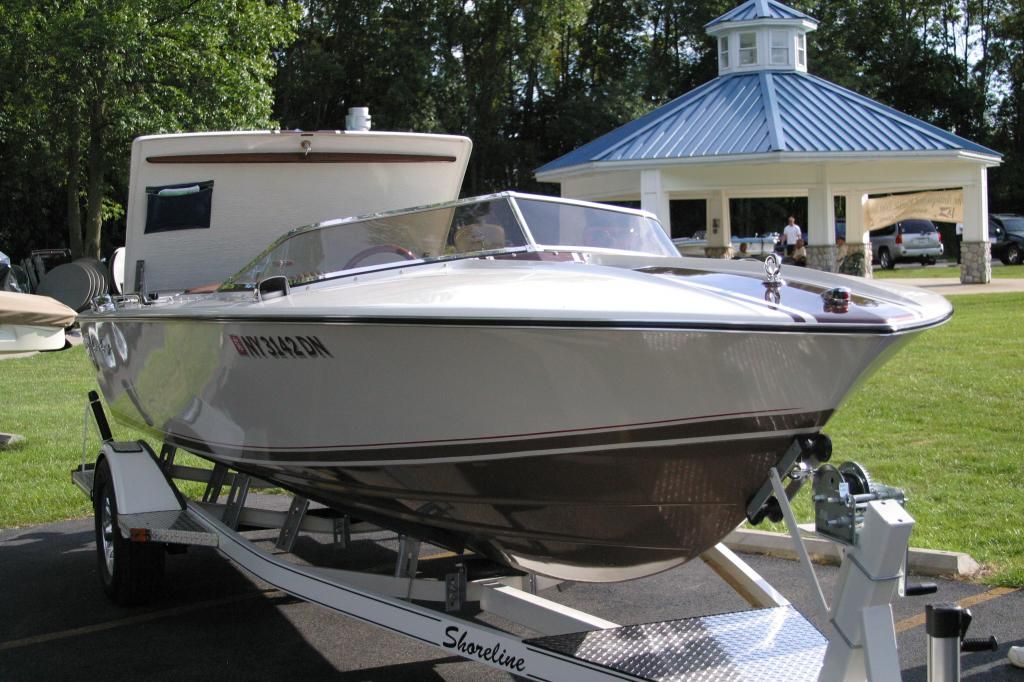 Here is the link to the entire boat show at Buffalo Launch Club, where these photos were taken.
http://www.network54.com/Forum/424840/thread/1378526438
Regards,
Paul
"\"\""